Ideal For: All the sculptors, art gallery owners, gift shops, and other merchants can use this method to sell sculptures online.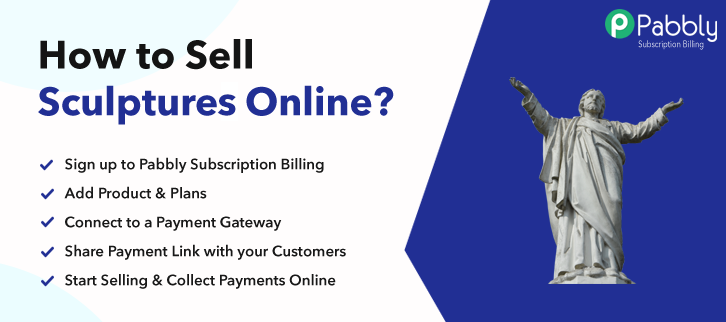 Why Choose this Method for Selling Over any Other Solution?
Unlike any other solution, this method allows you to:
List and sell your sculptures for FREE. Absolutely no payment required.
No commission deducted on sales.
Collect payment through multiple payment modes from a single checkout page.
Sell one time or recurring subscriptions of your sculptures.
Sell and collect payment in any currency as per your requirement.
Give discounts on your products by offering special coupon codes.
Add sales commission agents to help you in selling your sculptures.
Did, you know, that the oldest sculpture in the world is called "Lowenmensch" and it is carbon dated at 30,000 BCE. This means humans have been sculptors even before they were agriculturists. Interesting isn't it? My point is we have come a long way and with the rise of the internet, increasingly many sculptors are toying with the idea to start selling sculptures online.
Why would you like to sell sculptures online?
The main benefit of selling sculptures online is you obviously do not need to pay the 'split price'. In case if you don't know about the split price, it is a commission charged by the art galleries as insurance for security, listing, and renting. It hovers between 20% to 50% of the sculptor's entire profit margin. Another benefit is, your product will be noticed by art enthusiasts from around the world. Exciting isn't it?
Now, comes the prime question, how will you sell sculptures online? Well, you can always signup for those dedicated websites that sell sculptures online. But the problem with these websites is they also charge some commissions and here most of the time the artists don't get the recognition they deserve.
Another method that is currently in fashion with new-age sculptors is you build your own e-store and sell sculptures there. This is can be done by an online tool called Pabbly Subscription Billing. It can generate an e-store in minutes, where you list unlimited sculptures and generate limitless revenues. Other benefits include:
Collecting payments  in both offline and online mode
Unlimited product listing
Higher currency standards
Tax management
Seeing these features, the little Michealangelo inside you must be excited? Well, then lets set up an online shop to start sculpture business online.
This is How your Checkout Page will Look Like After Creation
Let's See How to Sell Sculptures Online (step by step)
Step 1: Log in to Pabbly Subscription Billing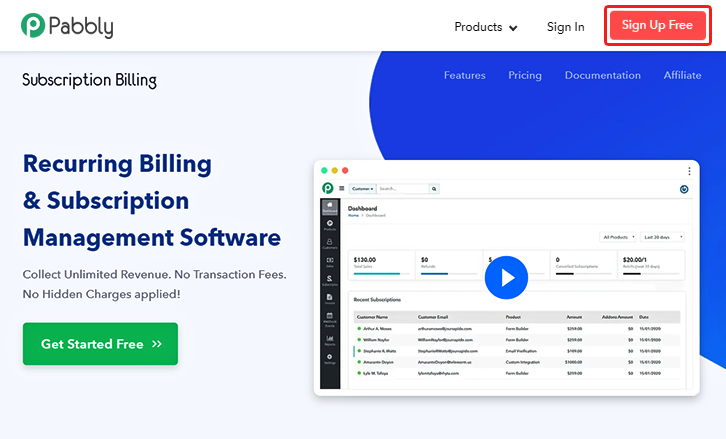 Got to  Pabbly Subscription Billing  and on landing on its webpage, click on the button "Sign up Free". Now either  you sign in  using your, Gmail account or fill in the required fields like email address and then press the "Sign Up" button.
Sign Up For Free!
Step 2: Select Subscription Billing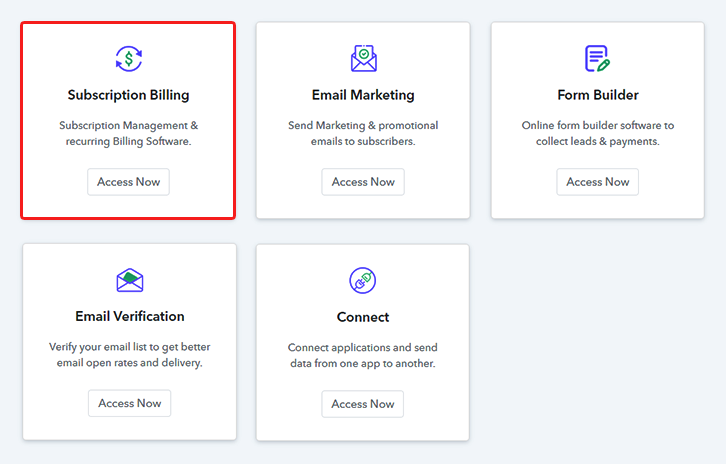 Now that you have entered into the dashboard, click on the "Access Now" button on the Subscription Billing option.
Step 3: Account Setup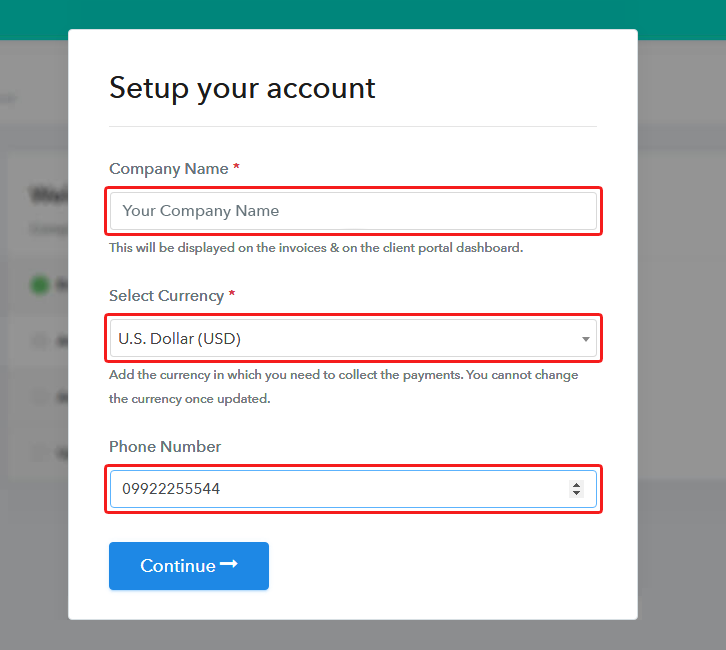 In this dialog box, you may want to fill in details like name, currency, and phone number. After filing in the information press "Continue" button to complete the process.
Step 4: Connect Payment Gateways To Sell Sculptures Online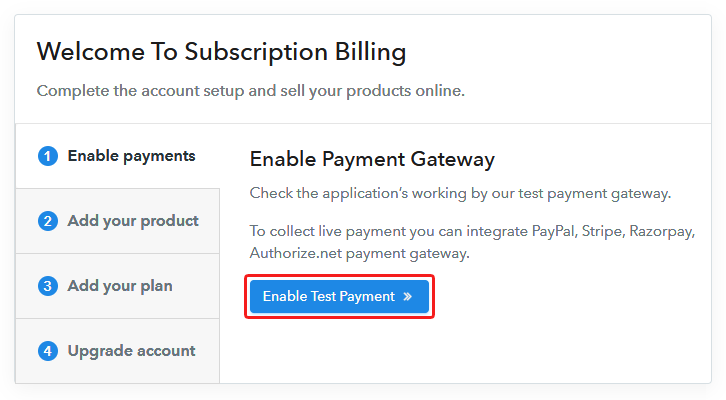 Now, your customers must have a seamless payment experience, otherwise, they will drop the transactions right there. So, with Pabbly Subscription Billing, you can stimulate the payment experience of a customer in advance using a dummy payment gateway. To avail, this functionality, just click on the "Enable Test Payment" option to start testing.

Of course, with PabblySubscription Billing, you can avail payment gateways like Razorpay, PayPal, Authorize.net, Stripe, etc. Under this para, you will find a complete integration guide for each of them. Now, I am going ahead, by enabling the test payment option to continue the process.
Step 5: Add Your Product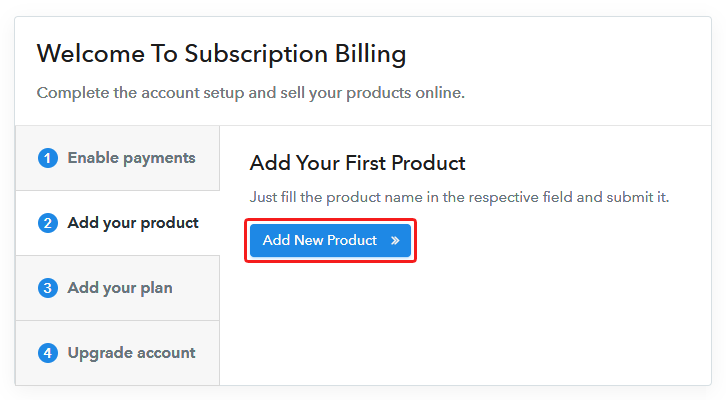 After easily integrating payment gateways lets add products. Below the "Enable Payments" section you will find the section "Add your product" click on it. This will call out a dialog box with a blue button "Add New Product". Click on it.

Now a pop up will be generated and here you can fill the required product title like sculpture. If you want, you may tick in the checkboxes like "Product Description" and "Custom Redirect" to give access to more information about your sculptures.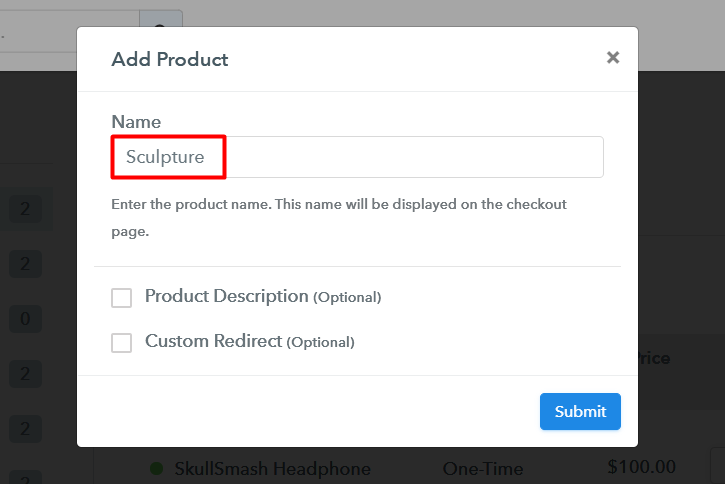 Fill up the details and your product is created.
Note: Here you can add all the products related to the similar category by creating plans for each of them.
Step 6: Add Plans
Now, we are going to create plans for selling sculptures online
(a) Select Add New Plan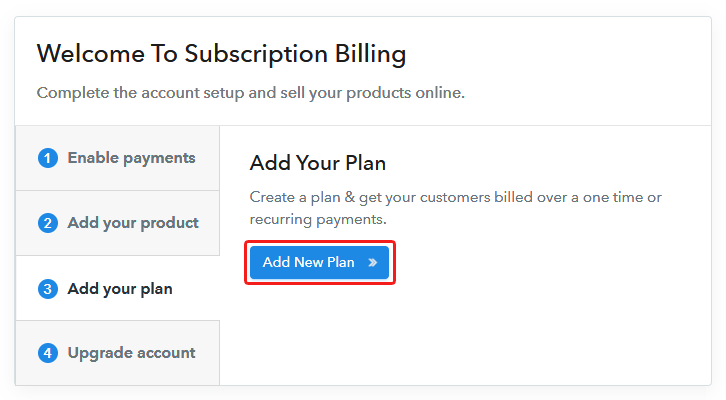 (b) Specify the Plan & Pricing Details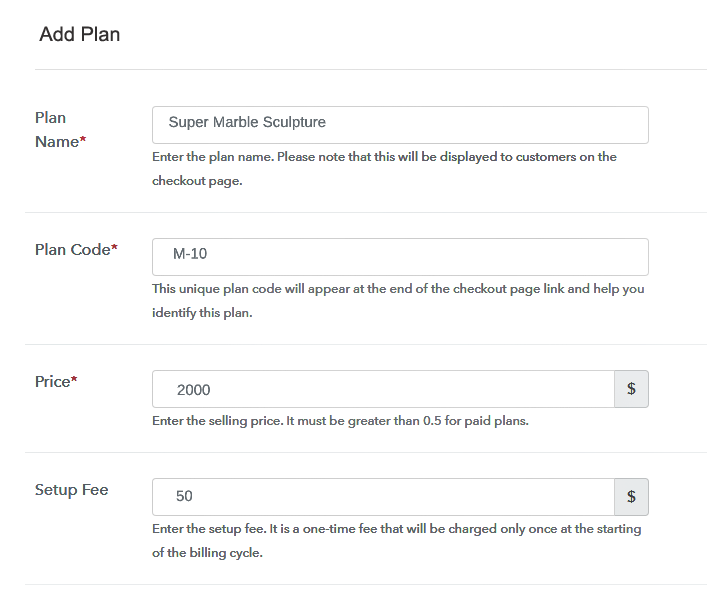 After finishing these steps, you will be directed to the plan page, here you have to fill in details like plan name, code, price, setup fees. Coming down to the section below you will different billing models like one-time payment, recurring, based on cycles, etc. Now click on the preferred billing model and yes at any point of your business you can change it.
(c) Add Image & Description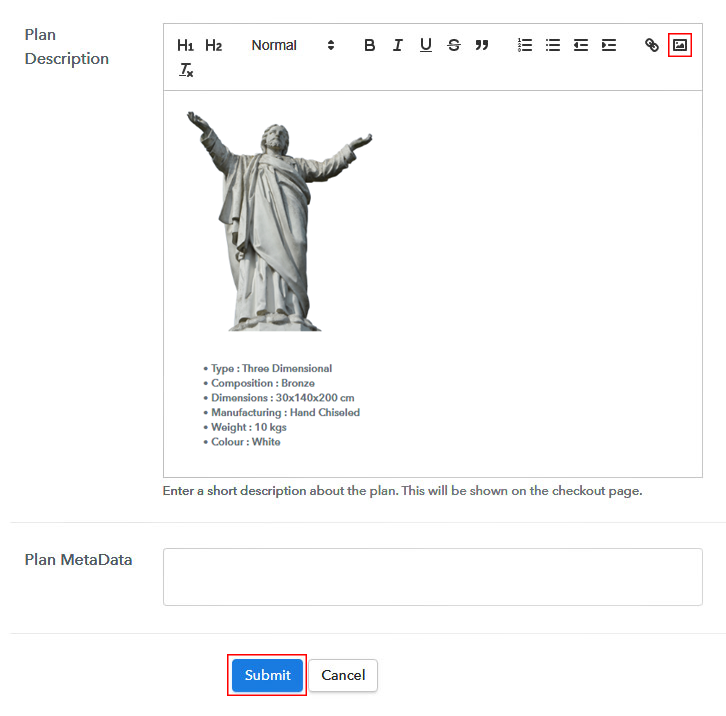 Now, take some high-quality images of your sculpture and upload it using the image button.

After uploading the image, please provide concise information of your sculpture, if possible in bullet points like material used, dimensions, color, etc  Later press the "Submit" button.

Likewise, following the same method,  you can add multiple products, one at a time.
Step 7: Share your Checkout Page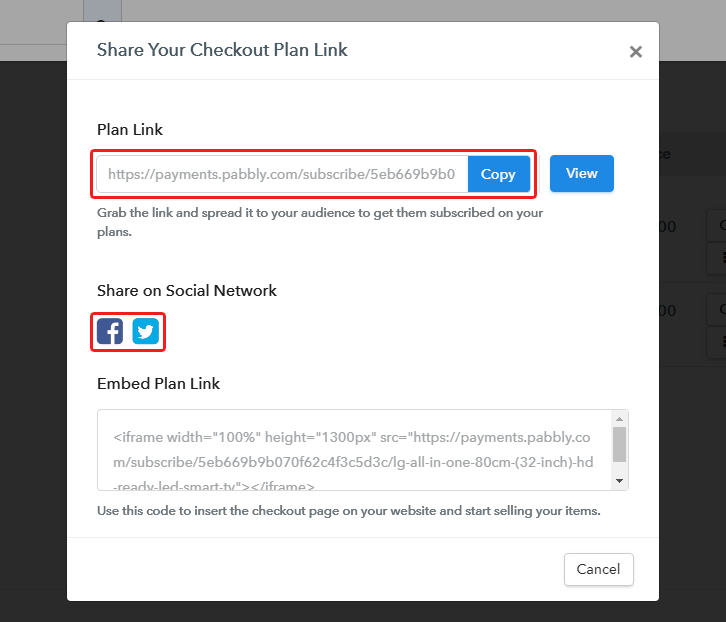 Now, you can share these checkout pages on social media giants like Facebook and Twitter for more brand awareness. This is done by pressing the respective buttons.
Moreover, if you want you can also embed checkout images on emails and SMS.
Also, if you want, you can even create buttons on your websites and paste the checkout links on it. Or you can place it on any anchor text on your website, so the users will be redirected to the checkout page.
Step 8: Preview Checkout Page
Follow up these steps to preview checkout page:
(a) Click on the View Button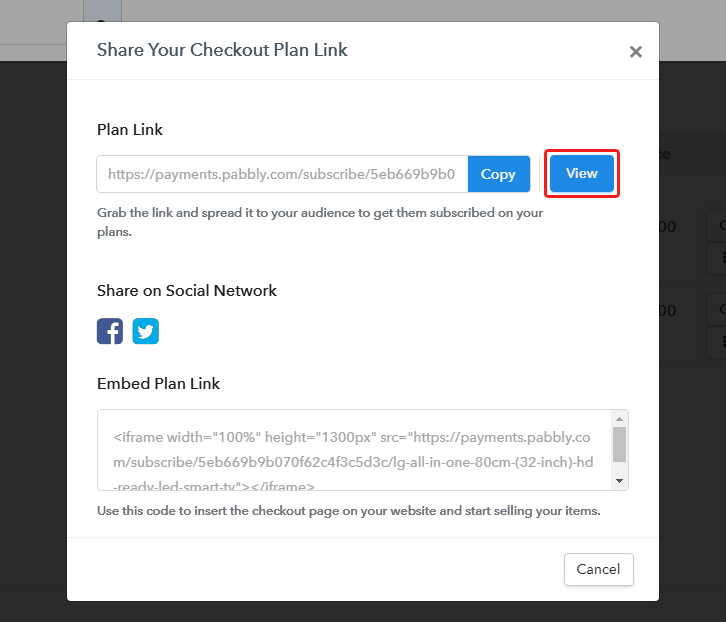 (b) Take a Look at the Checkout Page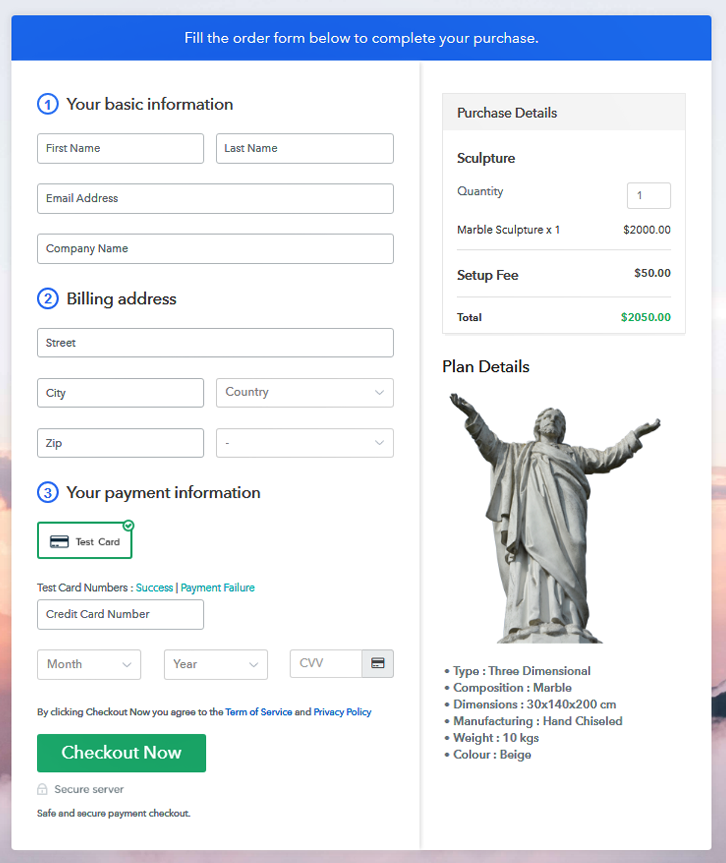 Step 9: Embed Checkout Page in Site & Sell Sculpture Online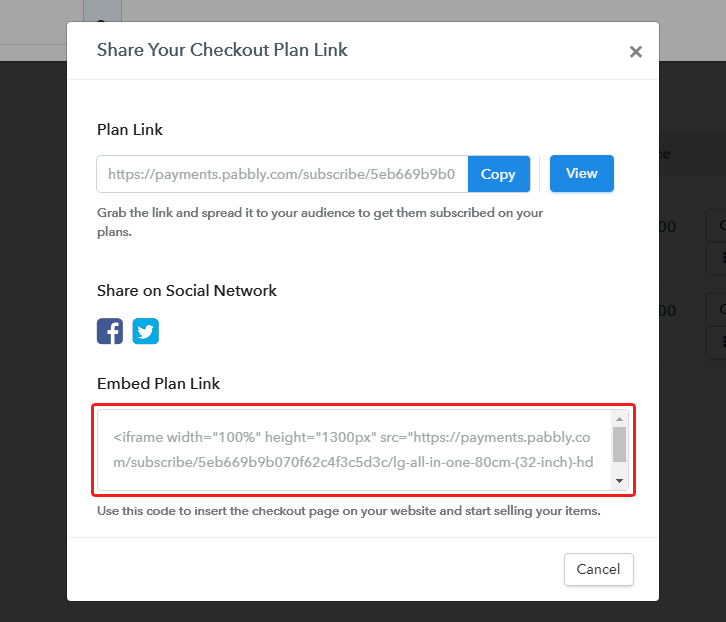 Now,  copy the embed plan link to insert the checkout page on your WordPress website.
(a) Edit the Page & Paste the Copied Link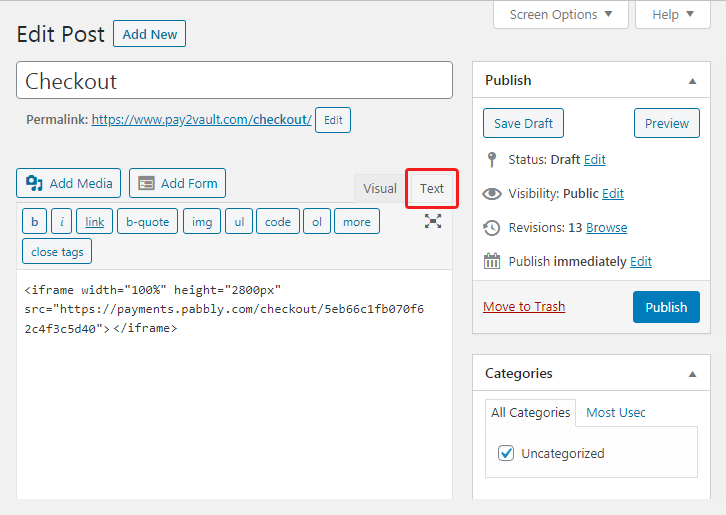 Now, when the link is copied, then paste it to the text area of the editor.
(b) Save & Publish the Checkout Page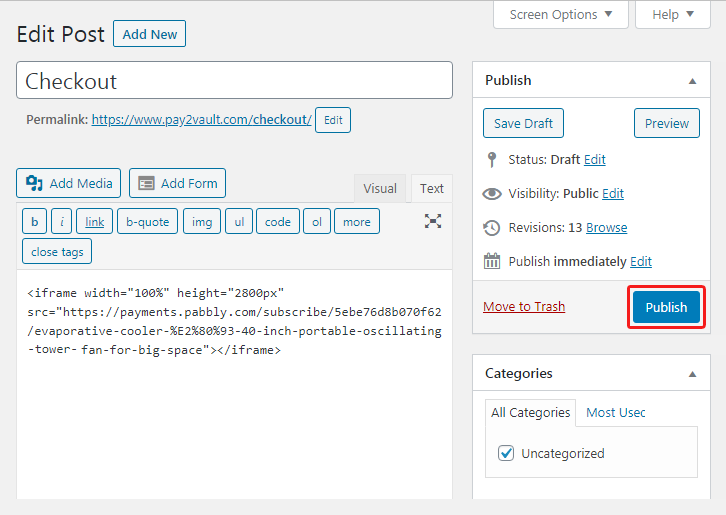 After pasting the code, now hit the 'Publish' button. Your checkout page is embedded.
(c) Check out the Final Look of your Checkout Page on WordPress Site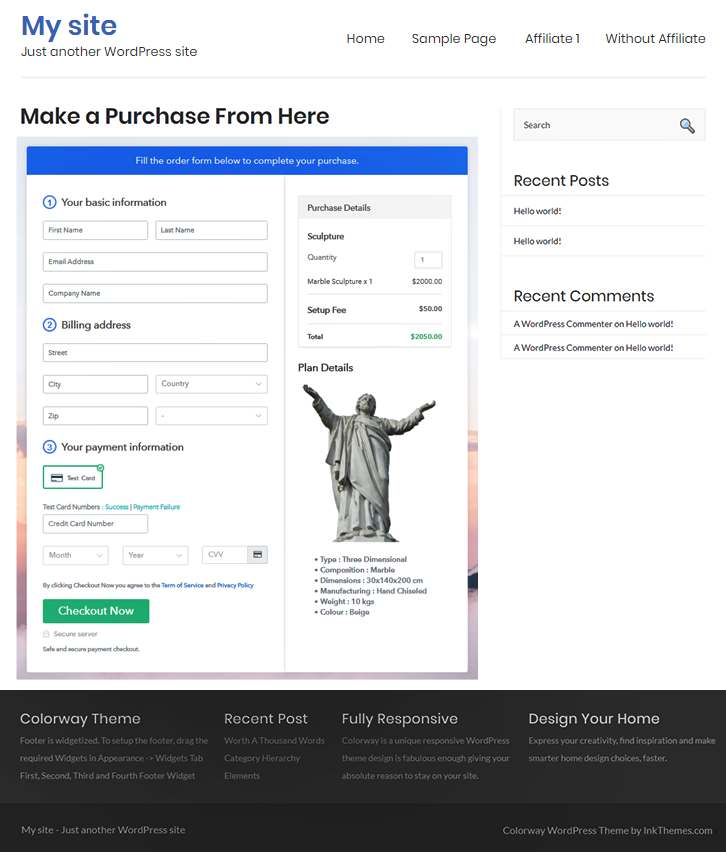 Step 10: Multiplan Checkout Page
Note: In case you want to sell multiple products via a single checkout page, you can create a multi-plan checkout page otherwise skip this step.
(a) Click on Add Mutiplan Checkout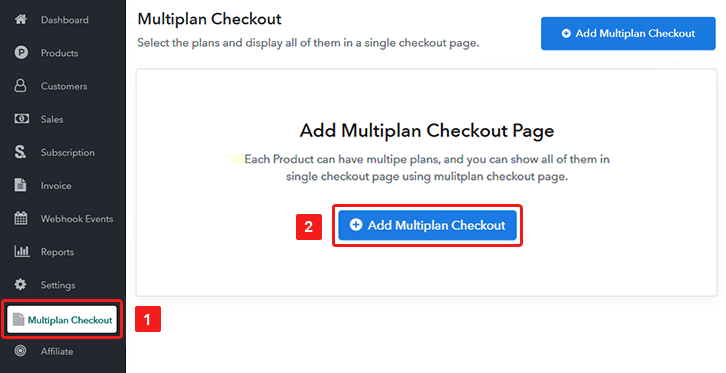 (b) Add Plans to Sell Multiple Sculptures Online from Single Checkout Page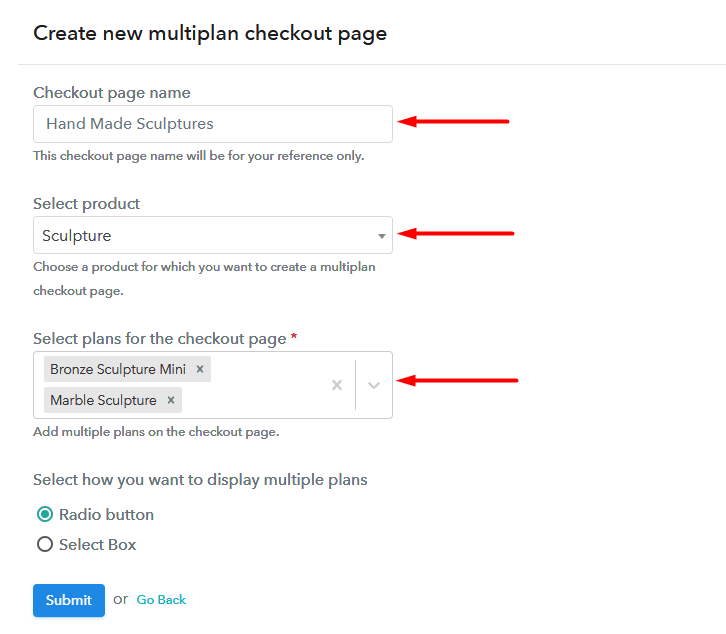 (c) Take a Look at the Checkout Page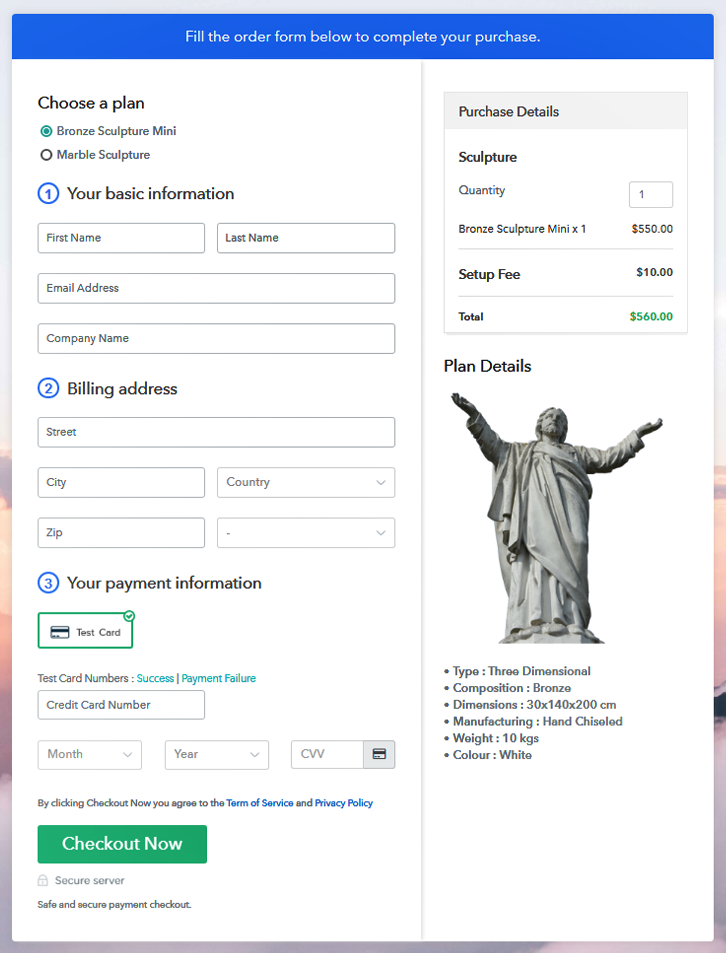 Wrapping Up
This is the best time to be a sculptor because your work will be noticed by art aficionados worldwide. So, stop wasting time, fasten your seat belts, and start selling sculptures online already.

Alright, since you are new to this procedure, you may have some doubts, but don't worry we are here. Just email us or drop your queries in the comment section below.
You May Also Like To Read –