We have integrated Razorpay payment gateway using the custom payment gateways option. Please check the Razorpay integration guide.
You can add the Razorpay payment gateway with your Pabbly Subscriptions account in a simple and easy way. All you have to do is to follow the steps to add & activate the Razorpay payment gateway.
This integration will help your customers to make a trouble-free purchase.
Follow These Guidelines To Integrate Razorpay In Your Account:
Just go to settings and click on payment settings options.
Then select "Razorpay" from the drop-down.
---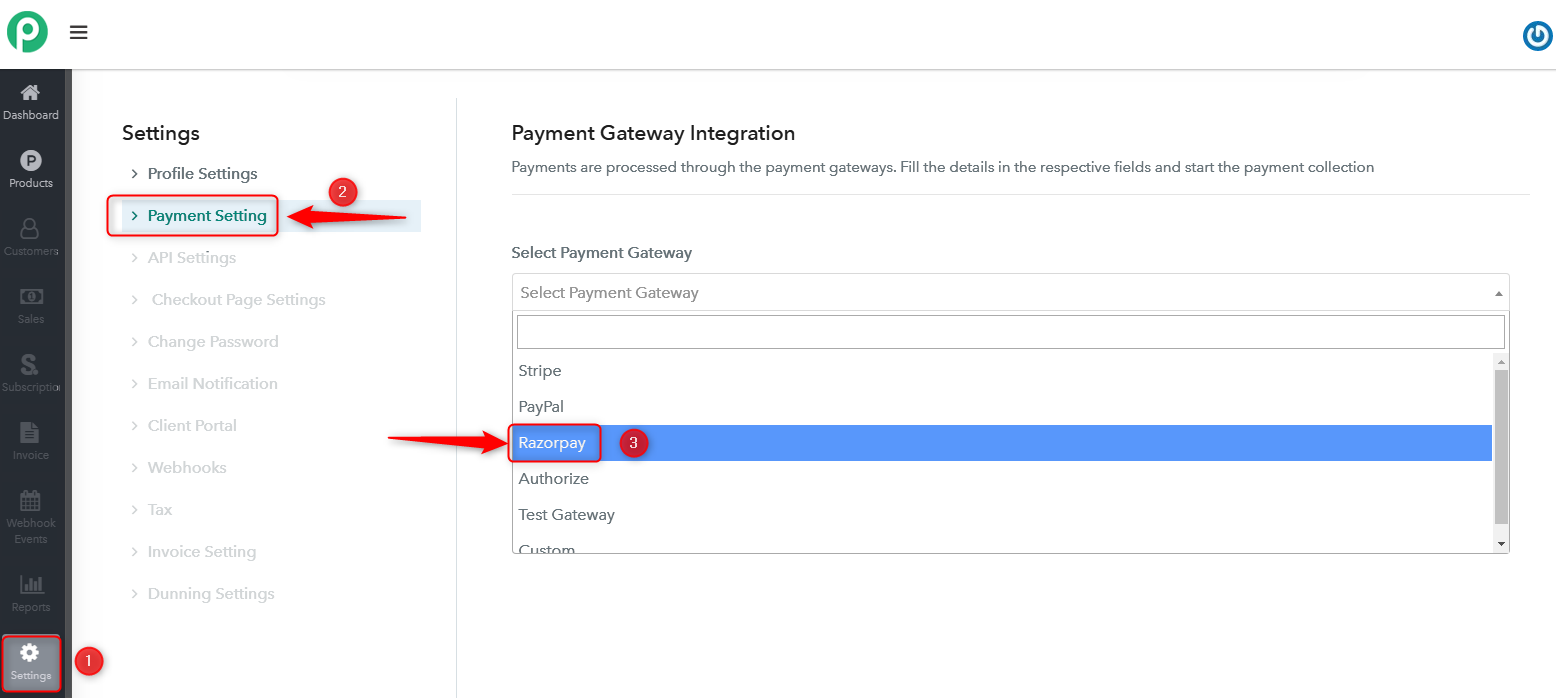 ---
Once you select Razorpay then 2 blank fields will be displayed like – gateway key id & its secret key.
You will find the Gateway Key Id and the Gateway Secret key in your Razorpay account.
---

---
After filling all the details just click on the Submit button.
---

---
Now, your Razorpay payment gateway integration is successfully completed and the status of your payment gateway will be shown "Active".
---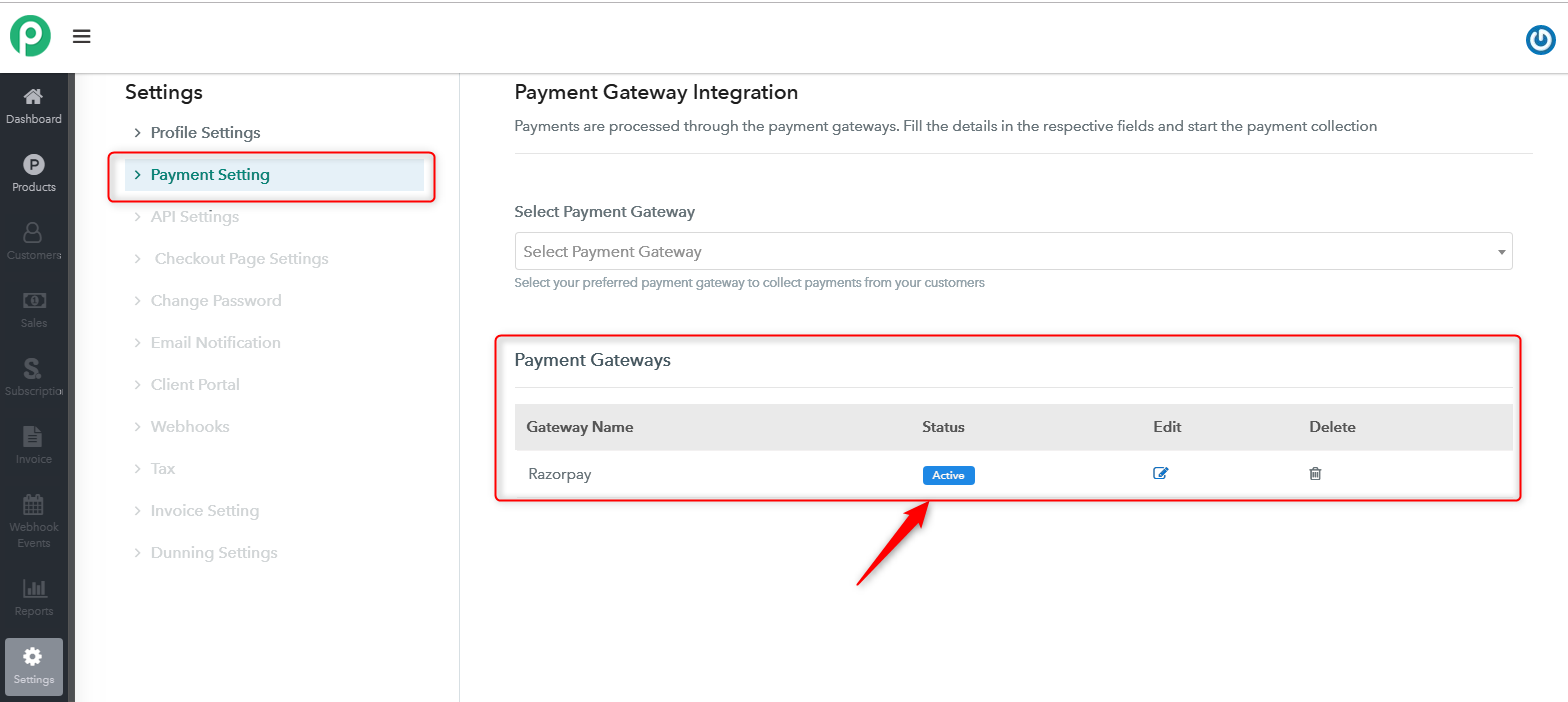 ---
The Razorpay payment option on the checkout and on other payments page will look like –
---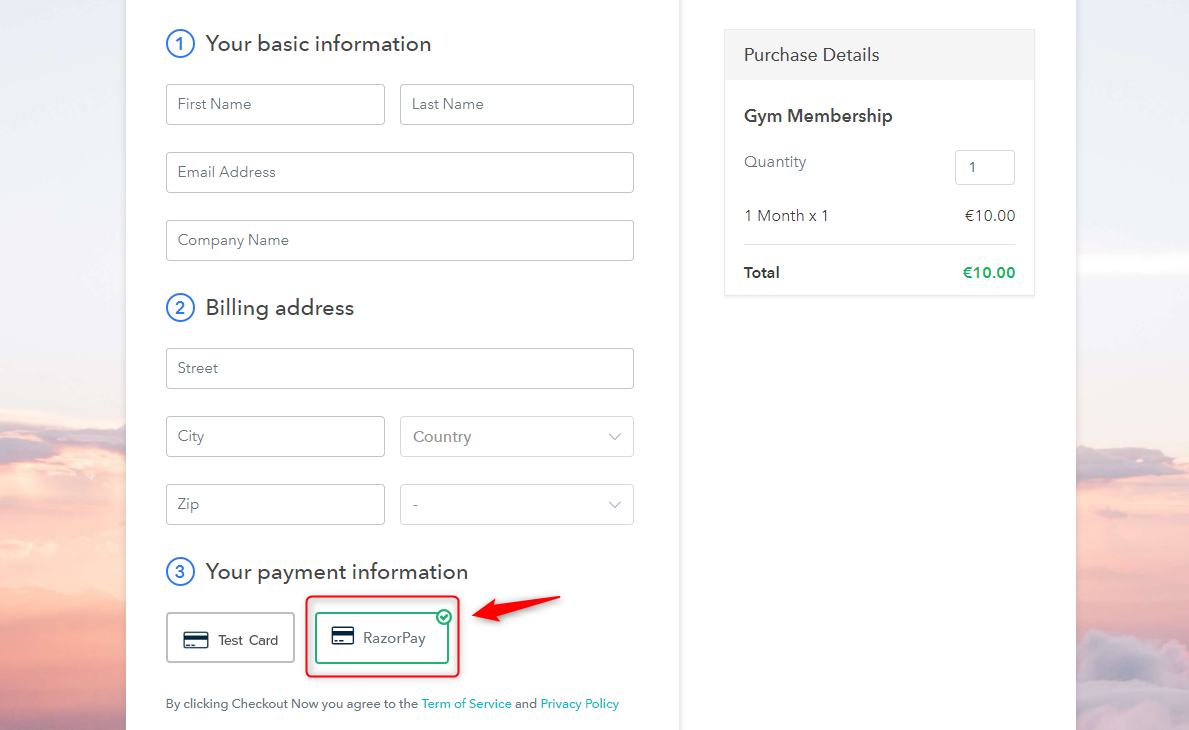 ---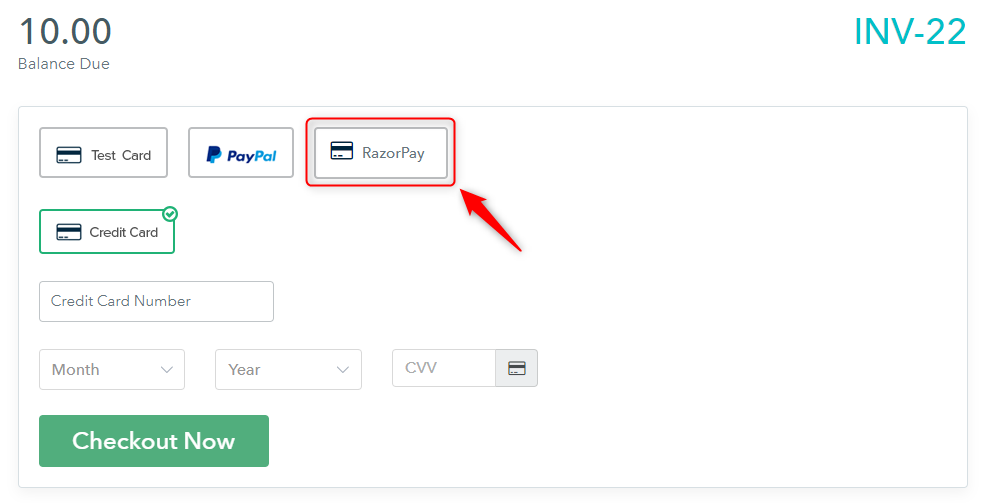 ---
Your customer will be redirected the Razorpay servers to complete the payment. Once the processing is completed the customer will get to the default thank you page of Pabbly Subscriptions.
Please login into your account and check the integration for a better understanding.