Ideal For: All the dog lovers, dog sellers, pet shop owners, foster dog services, stray dog services and other pet providers can use this method to take their dog selling business online.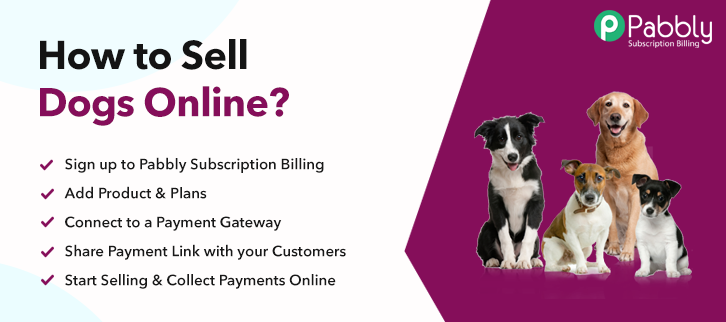 Why Choose this Method for Selling Over any Other Solution?
Unlike any other solution, this method allows you to:
List and sell your dogs for FREE. Absolutely no payment required.
No commission on sales.
Collect payment through multiple payment modes from a single checkout page.
Sell one time or recurring subscriptions of your dogs.
Sell and collect payment in any currency as per your requirement.
Give discounts on your products by offering special coupon codes.
Add sales commission agents to help you in selling your dogs.
"Paws are always better than fake palms" ever heard of it, you must have if you're a dog lover. Most of the people across the globe love to pet dogs. This is why it is an icing on the cake to start dog selling business online.
Why would you like to sell dogs online?
Most of the research mentioned, that dogs are emotional support to human beings. Having a pet around you decrease blood pressure, anxiety, and perhaps even boost immunity. Now, let's put some light on the statistics released by Forbes Magazine where it has been said that the pet industry is experiencing tremendous growth. The article quoted that "almost 85 million households have a pet and over the last 30 years pet ownership has gone from 56% to 68% of all households".
So, owing to that there is no doubt in saying that pets are trendy and that's why you should start selling dogs online. And, starting things from scratch is a hustling process, that's why we would like to suggest Pabbly Subscription Billing software. It allows you to create startling checkout pages to sell dogs online. Not just this, it is swamped with features, some of the benefits are mention below.
Lower set-up cost
Wider audience
Collect payment in any currency via the checkout page
List various kinds of dogs in a single checkout page
The aforementioned are some of the points that might give your business a head start. Now, let's see how to create an attractive checkout page to sell dogs online using the software.
This is How your Checkout Page will Look Like After Creation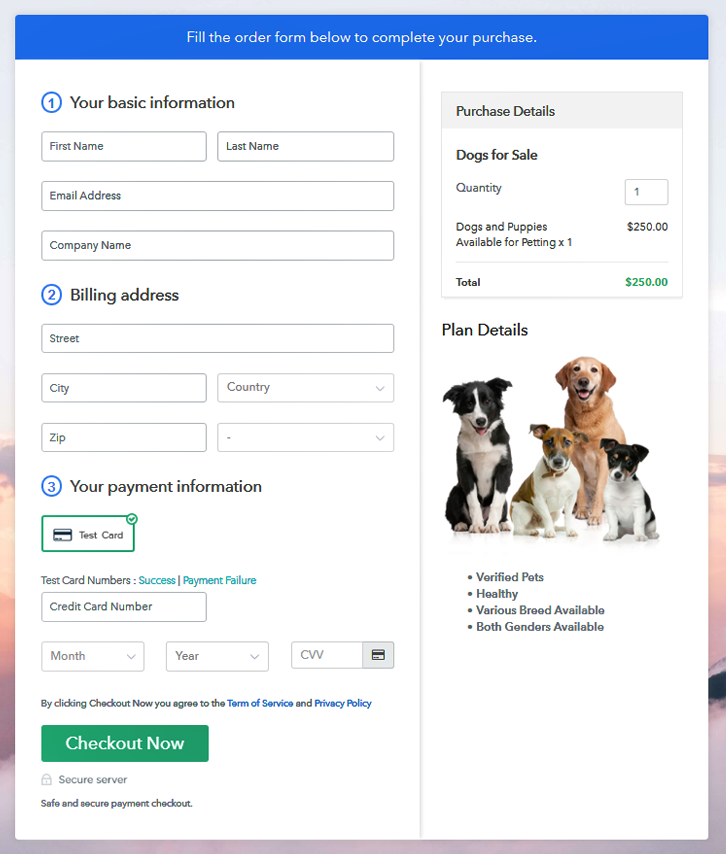 Let's See How to Sell Dogs Online (step by step)
Step 1: Login to Pabbly Subscription Billing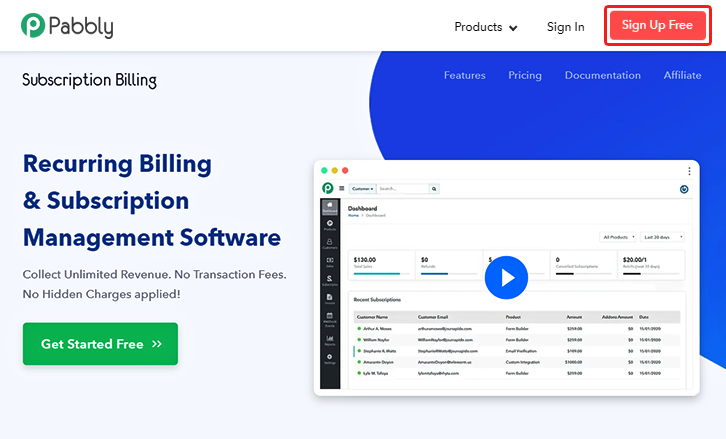 Go to the Pabbly Subscription Billing site and then there click on the "Sign Up Free" icon appearing on the top. After that, sign-up into the software either using your Gmail credentials or you can create a new account according to your convenience.
Sign Up For Free!
Step 2: Select Subscription Billing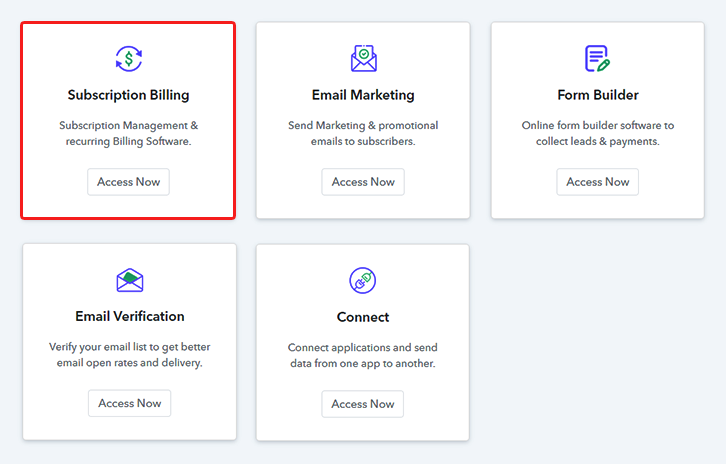 Step 3: Account Setup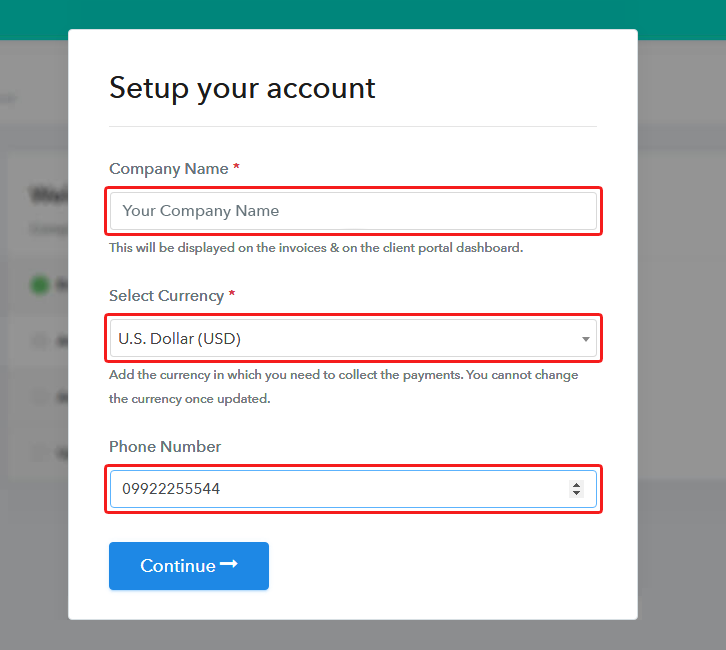 After clicking on the "Access Now" button of the software, you will redirect to a page that has details like company name, select currency, and phone number. Just fill those details to continue.
Step 4: Connect Payment Gateways To Sell Dogs Online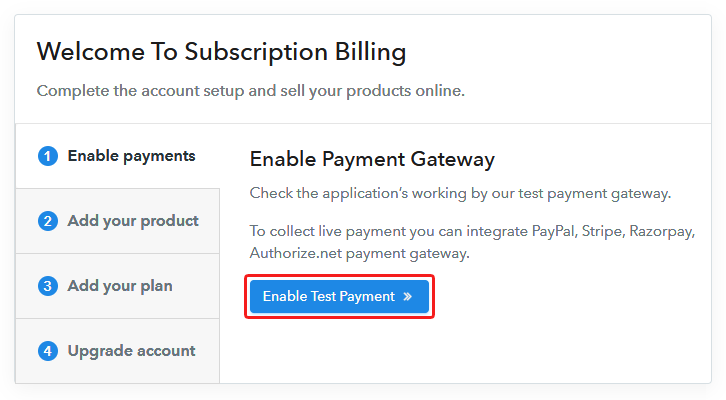 For starters, always use test payment mode to know all about the payment procedure of the software. Here, we are also using test payment mode. Additionally, the software has various payment gateways like PayPal, Stripe, etc. Below we are mentioning payment integration guides to help you out.
Step 5: Add Your Product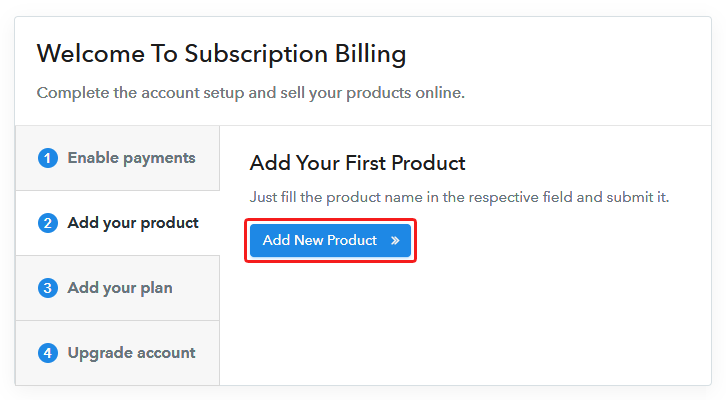 Further, the next thing to do is add your product which is dogs, you can specify the type which can be a labrador, german shepherd, etc and mention little about in the description category.
Fill out all these details and then click on "Submit".
Note: Here you can add all the products related to the similar category by creating plans for each of them.
Step 6: Add Plans
Now, let's unfold out all the plans for different kinds of dogs available in your pet store.
(a) Select Add New Plan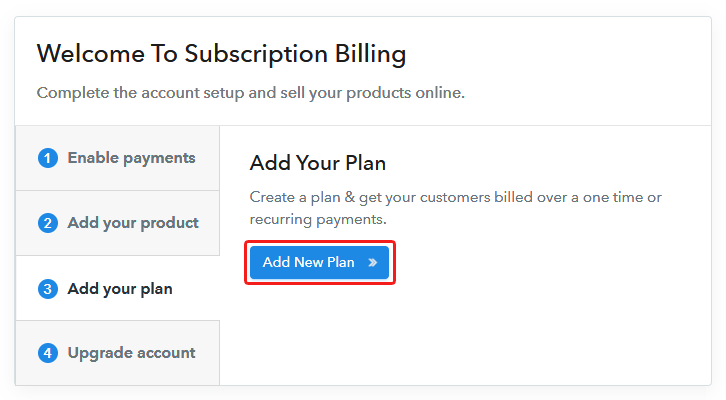 (b) Specify the Plan & Pricing Details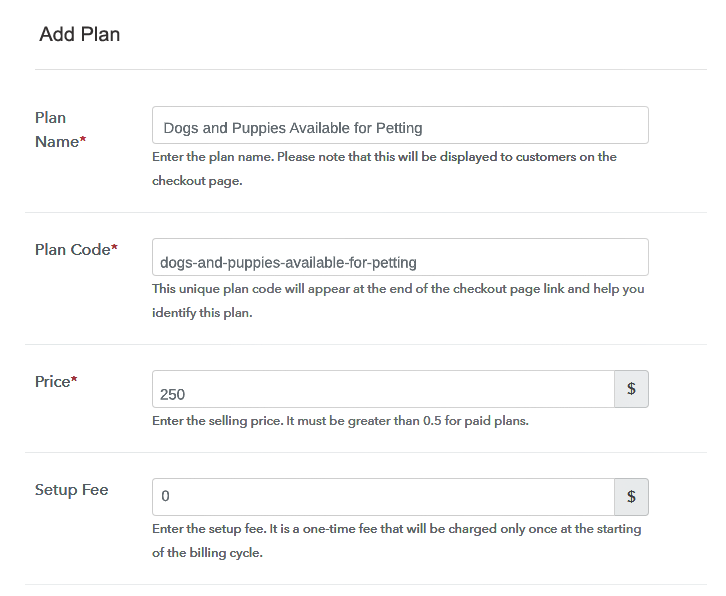 Further, don't avoid to fill details of products like plan name, code, price, setup fees, billing cycle, and more.
(c) Add Image & Description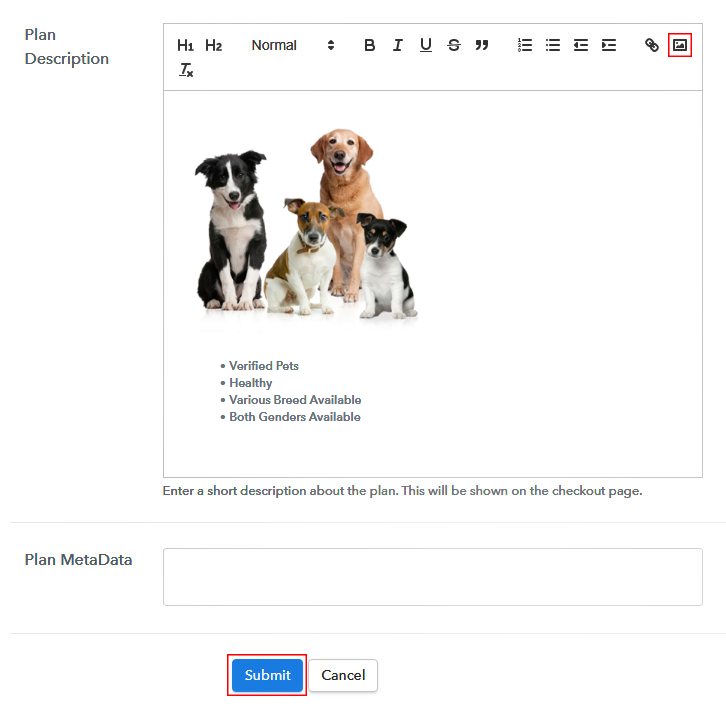 Furthermore, it is crucial to grab the dog lover's attention on the checkout page. So, write a brief description of a pet with bullets, images, etc.

Next, to add the dog on your checkout page, you have to click on the "Submit" button.

Thus, you can add multiple plans and types of dogs in your product list which you want to sell online.
Step 7: Share your Checkout Page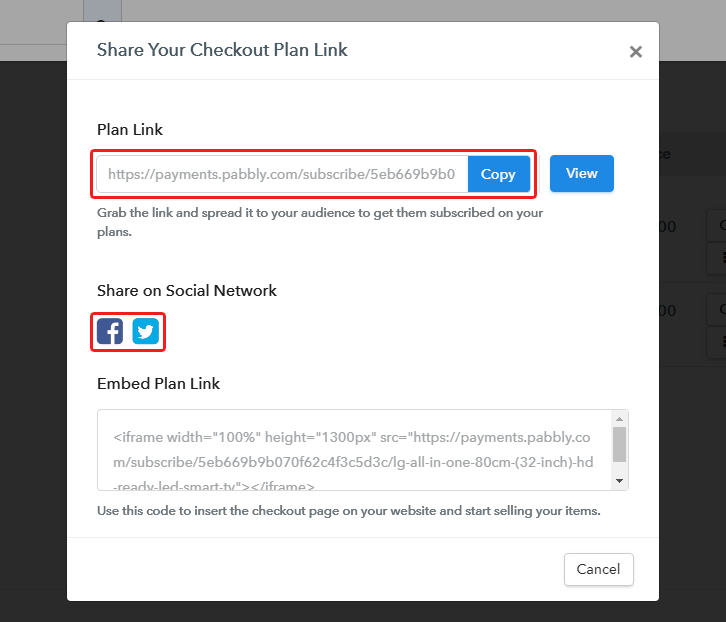 You can share the link of the checkout page on social media accounts like Facebook & Twitter.
The next thing to do is share the direct link to plan with your customers via SMS or email marketing.
Moreover, to redirect users on the checkout page, you can add the provided plan link in the buttons or any anchor text on your website.
Step 8: Preview Checkout Page
Below are the steps to preview the checkout page.
(a) Click on the View Button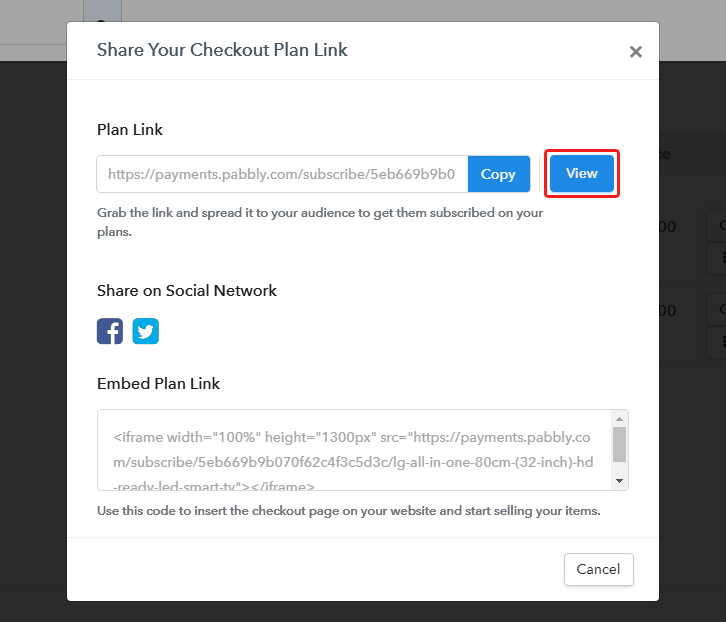 (b) Take a Look at the Checkout Page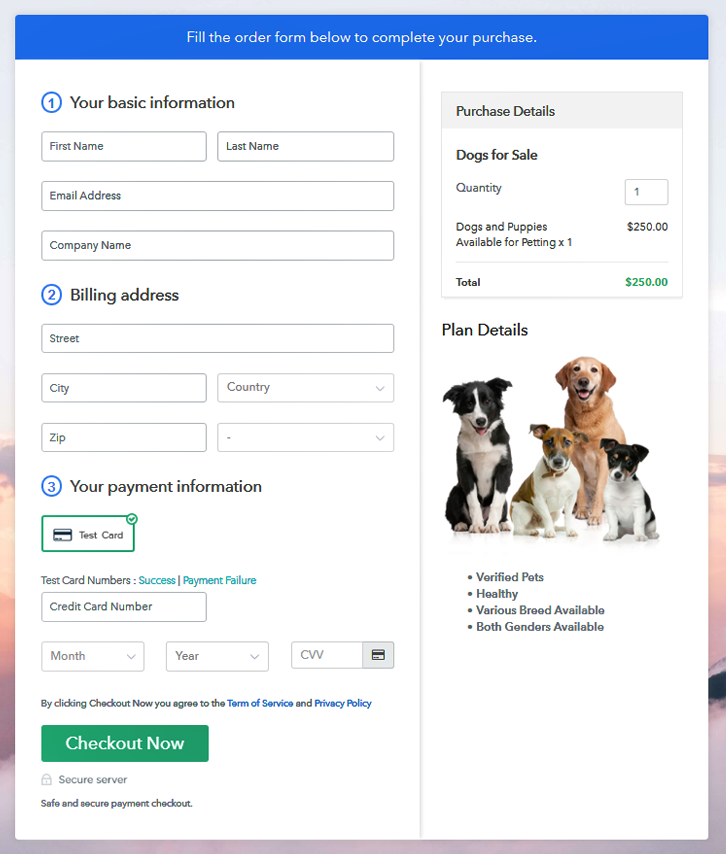 Step 9: Embed Checkout Page in Site & Sell Dogs Online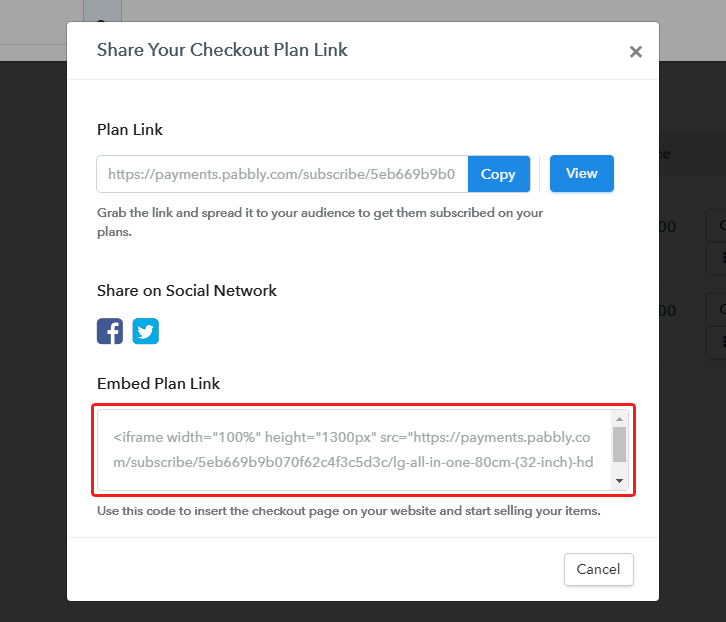 Consequently, to embed the checkout page on the WordPress site, just copy the plan link.
(a) Edit the Page & Paste the Copied Link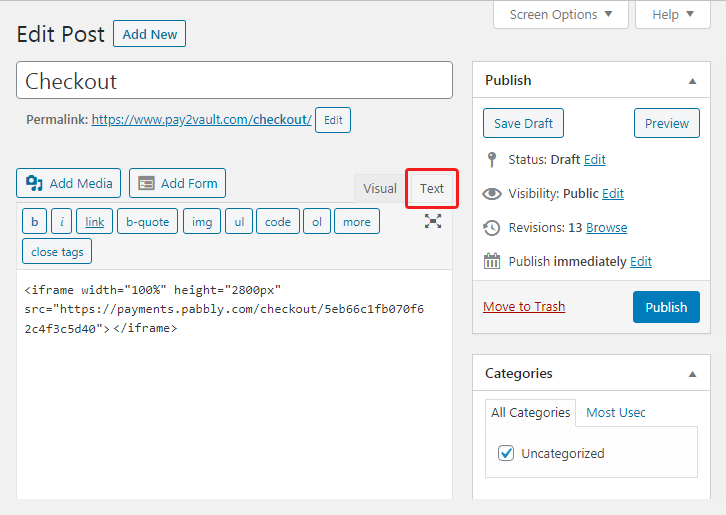 The next step is to paste the copied plan link on the text editor of the WordPress dashboard.
(b) Save & Publish the Checkout Page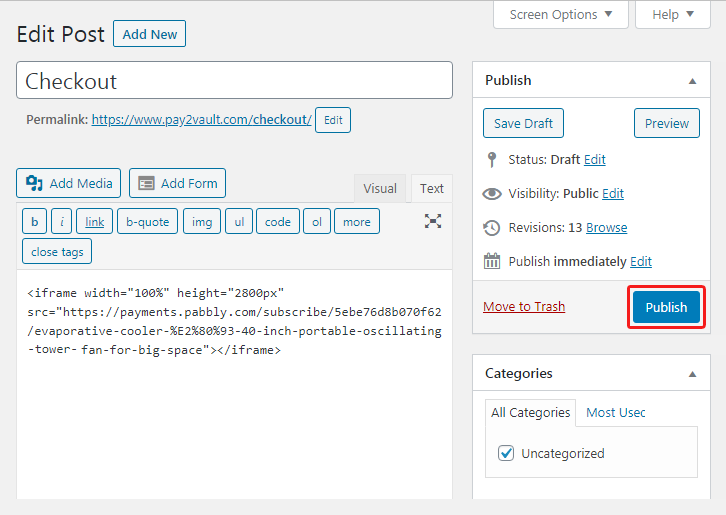 Further, the final step to embed the checkout plan is to hit the "Publish" button.
(c) Check out the Final Look of your Checkout Page on WordPress Site
Step 10: Multiplan Checkout Page
Note: In case you want to sell multiple products via a single checkout page, you can create a multi-plan checkout page otherwise skip this step.
(a) Click on Add Mutiplan Checkout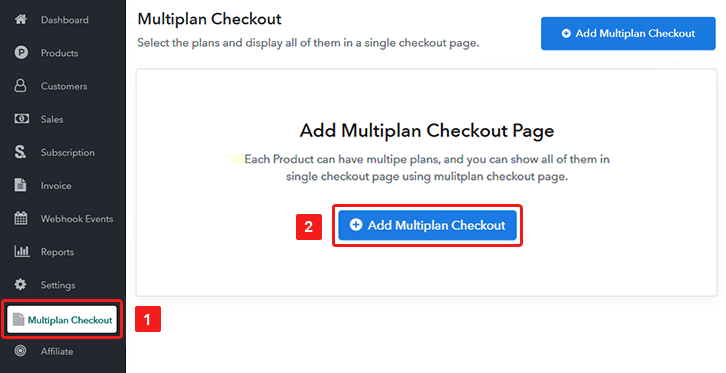 (b) Add Plans to Sell Multiple Dogs from Single Checkout Page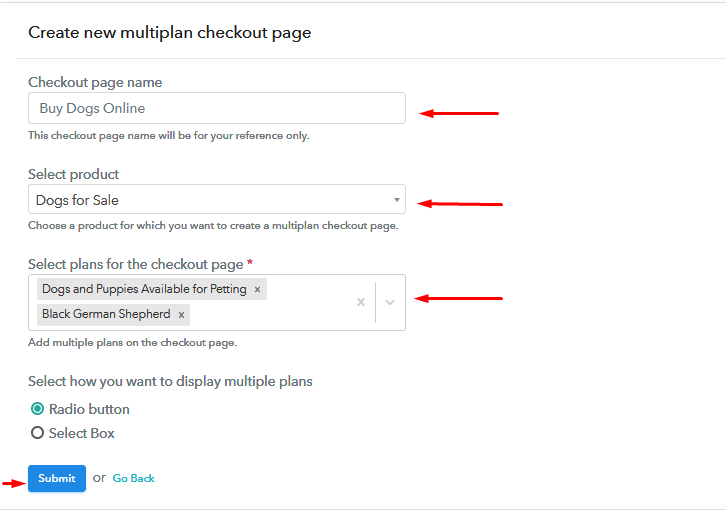 (c) Take a Look at the Checkout Page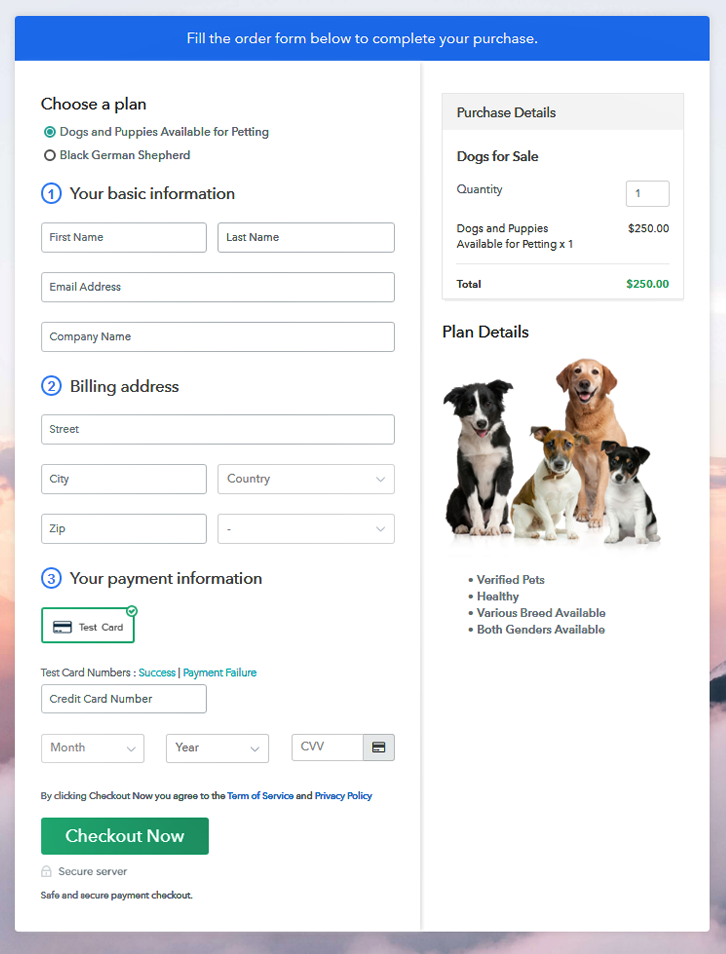 Wrapping Up
So, here we are at the end of the blog with the conclusion that all the mentioned steps are easy and will definitely boost your dog selling business. It's never too late to start a new thing with proper guidance. So give this software a try and make pet lovers out there happy by selling puppies and dogs online.

Also, if you have any queries about the tool, feel free to reach out to us.
You May Also Like To Read –