Ideal For: All poultry farmers, cooperative societies, cottage industries and poultry breeders can use this method to sell poultry farm products  online.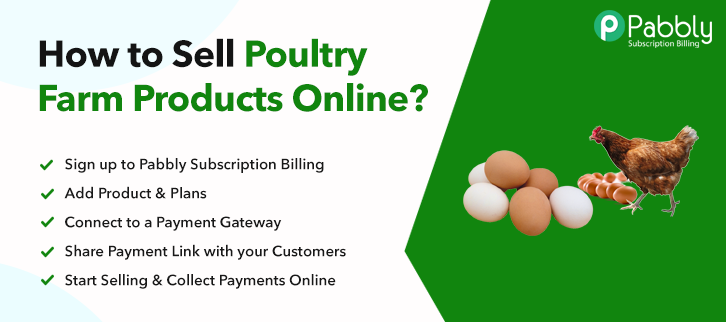 Why Choose this Method for Selling Over any Other Solution?
Unlike any other solution, this method allows you to:
List and sell your poultry farm products for FREE. Absolutely no payment required.
No commission deducted on sales.
Collect payment through multiple payment modes from a single checkout page.
Sell one time or recurring subscriptions of your poultry farm products
Sell and collect payment in any currency as per your requirement.
Give discounts on your products by offering special coupon codes.
Add sales commission agents to help you in selling your poultry farm products.
Everyone needs proteins and the best yet cheapest source of proteins are always poultry products. And since nowadays every business are increasingly hooking up their products online, then as a poultry farmer you should also consider selling poultry farm products online.
Why would you like to sell poultry farm products online?
Now, there can be many reasons like maybe your traditional business model is not doing well. Or your chickens have laid a lot more eggs than anticipated and would probably go rotting if there are no other means of selling them. Many of your big competitors like Walmart and Big Basket already have a digital presence. So why wait let's start selling poultry farm products online.
But halt!! I forgot to ask, do you know how to set up an online shop? If not, well then I present to you Pabbly Subscription Billing which can not only list an unlimited number of products online. But also comes preloaded with a ton of features that will give you a headstart over big competitors. They are:
Create unlimited products and plans
Sends automatic email alerts in case of payment failure
No additional transaction Fees
Track sales and revenues
Multiple payment gateway integrations
Multiple billing models
Easy Invoicing
Now that you are dazzled by its features, let's begin the set up to start selling poultry farm products online.
This is How your Checkout Page will Look Like After Creation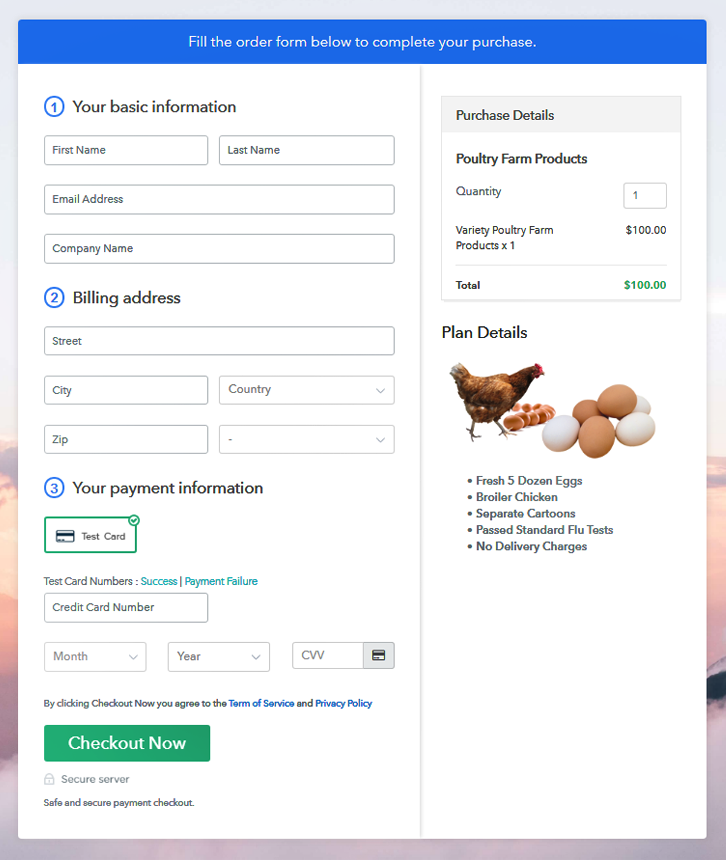 Let's See How to Sell Poultry Farm Products Online (step by step)
Step 1: Log in to Pabbly Subscription Billing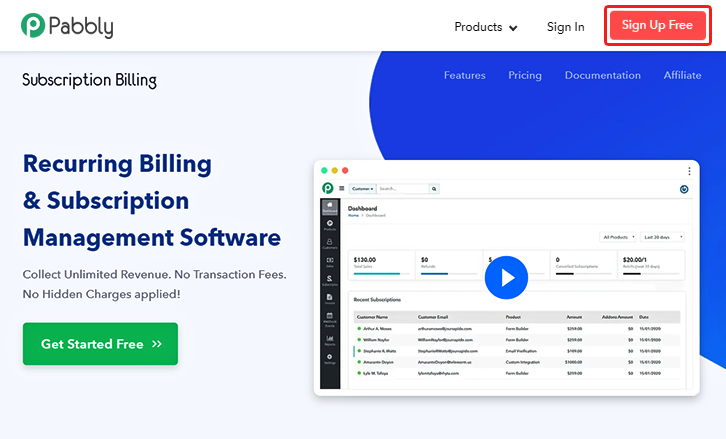 Search in Google for Pabbly Subscription Billing and on their website click on the button "Sign up Free". When you click on the button, a sign-up page opens  and sign in using your Gmail account.
Sign Up For Free!
Step 2: Select Subscription Billing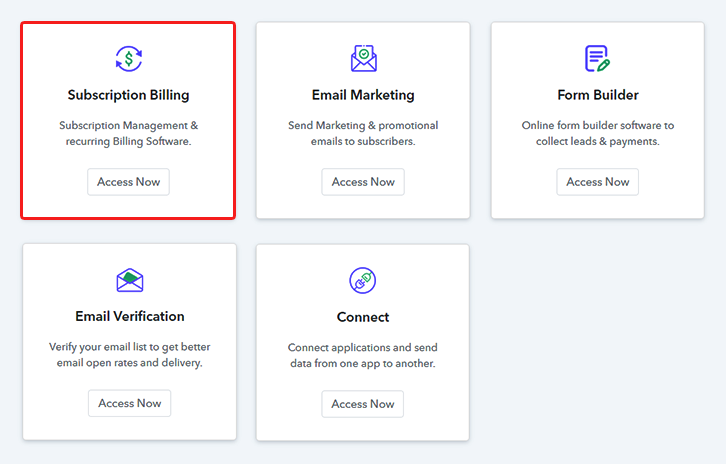 Now that you have entered into the dashboard, click on the "Access Now" button on the Subscription Billing option.
Step 3: Account Setup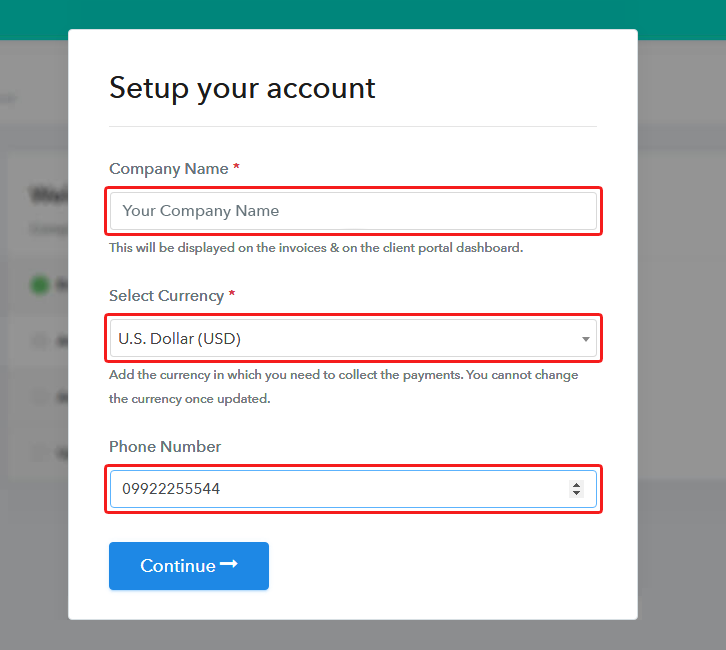 Here you will meet a dialog box that requires you to fill the company details like name, currency standards, and phone number.  Press on the continue button to complete the process after filling the details.
Step 4: Connect Payment Gateways To Sell Poultry Farm Products Online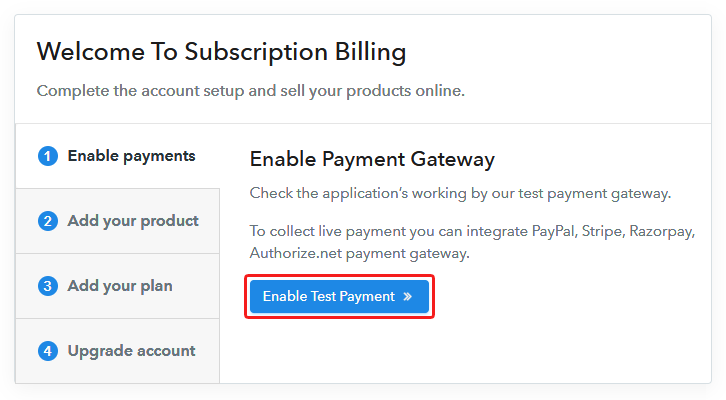 Since customers can leave transactions even at the slightest inconveniences you must always ensure that your customers must enjoy a serene payment experience. Now, with Pabbly Subscription Billing, you can stimulate an experience where you perform payments processing exactly like a customer. This can be done with the "Enable Test Payment" option.

Furthermore, with Pabbly Subscription Billing, you can connect with multiple payment gateways for selling poultry farm products online, with the help of the articles given below. Now, just to simply continue the process, I am going to enabling the test payment option.
Step 5: Add Your Product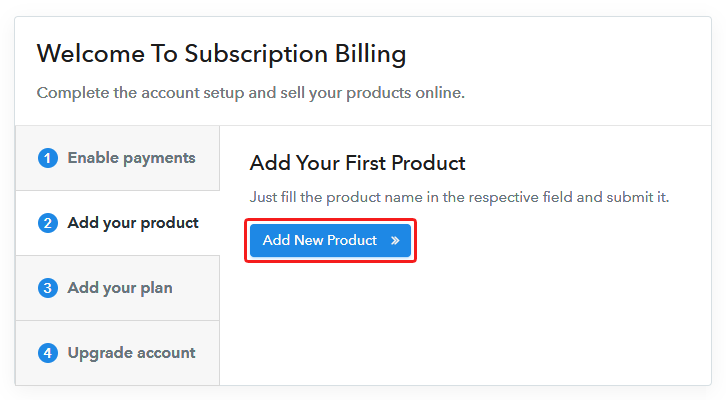 Great, now that you have added the payment gateway, it is time to add your products. Here at the section below the "Enable Payments" click on "Add your product". This will generate a pop-up page with a blue button "Add New Product". Click it.

Now, you will be redirected to a dialog box, here you have to fill in name of the poultry product, then provide a small description, and even add links for redirecting to a particular website.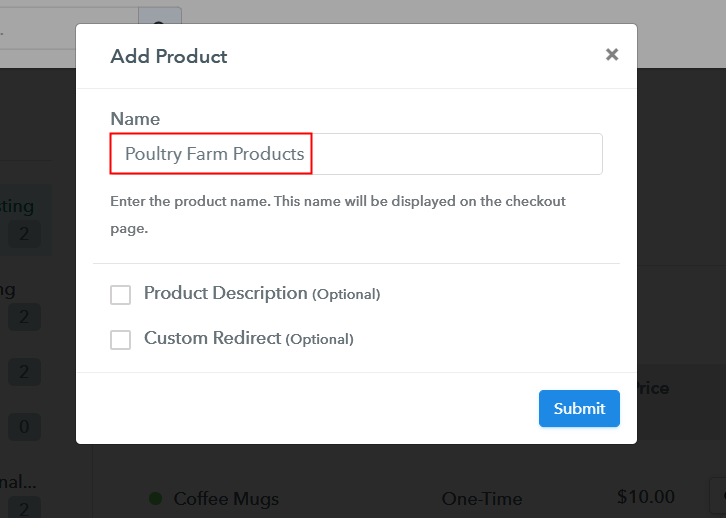 Fill up the details and your product is created.
Note: Here you can add all the products related to the similar category by creating plans for each of them.
Step 6: Add Plans
Now, we are going to create plans for poultry products from your farm.
(a) Select Add New Plan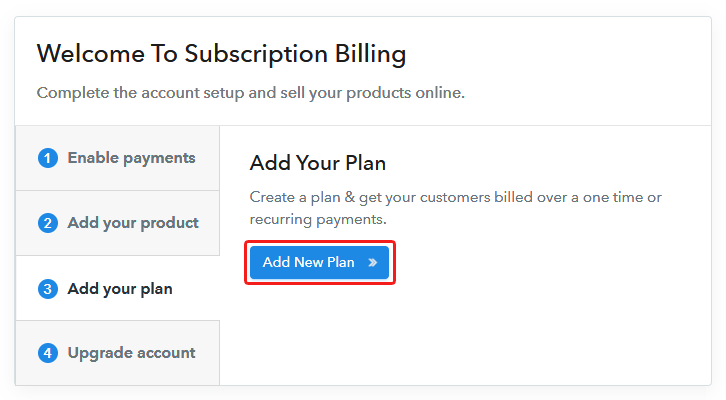 (b) Specify the Plan & Pricing Details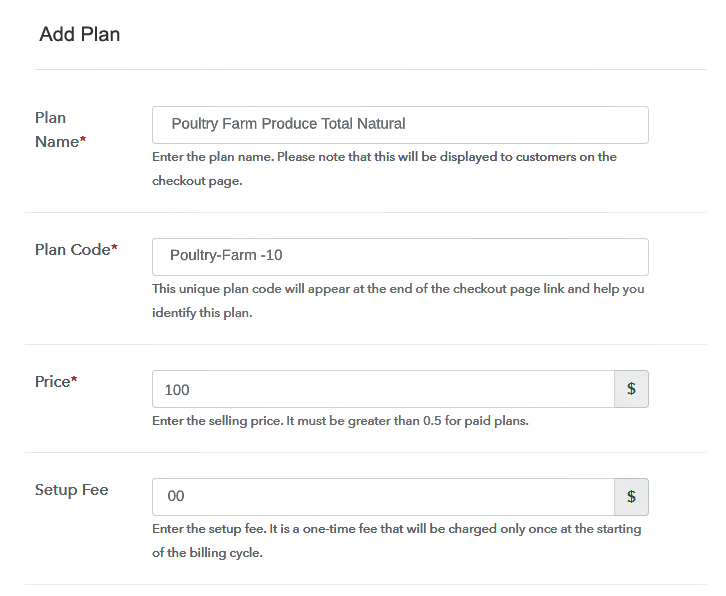 For adding a plan you will be redirected to plan page where you have to fill details like plan name, code, price, setup fees. Furthermore, in a segment below, you will always have the option to change the billing models like one-time payment, recurring, etc. This is one of the most important steps to start selling poultry farm products online.
(c) Add Image & Description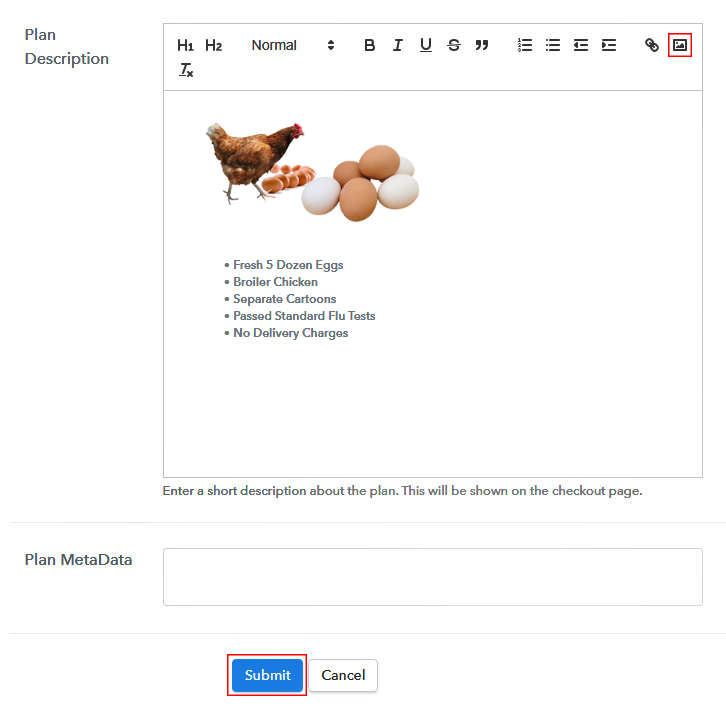 Whatever you want to sell, eggs, meat, or any other poultry products, take a good picture and insert it here.

Now provide an excellent description of your poultry products preferably in bullet points. Like the number of eggs per cartoon, eggs or meat, etc. After writing the product description press the "Submit" button. Furthermore, following the same procedure, you can add many other types of products.
Step 7: Share your Checkout Page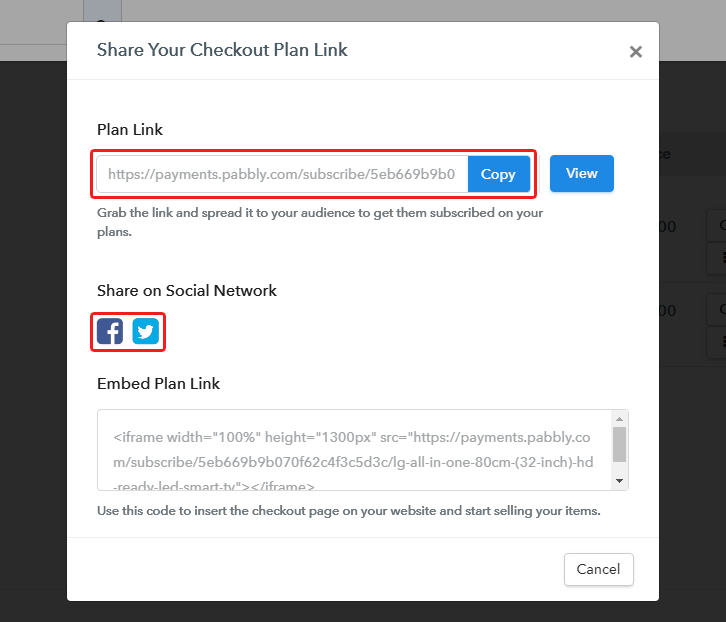 To create more awareness about your products you can share your checkout page on Twitter & Facebook by just pressing the respective buttons.
If you want more action, you can even send the checkout link to customers through emails and SMS.
Also, you can create some buttons on your webpage and paste the checkout links. Or you can place it on any anchor text on your website, so the users will be redirected to the checkout page.
Step 8: Preview Checkout Page
Follow up these steps to preview checkout page:
(a) Click on the View Button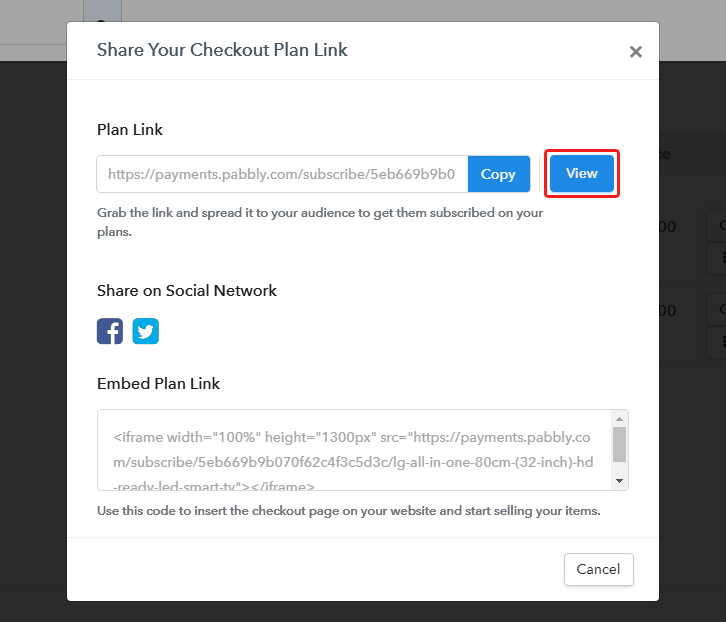 (b) Take a Look at the Checkout Page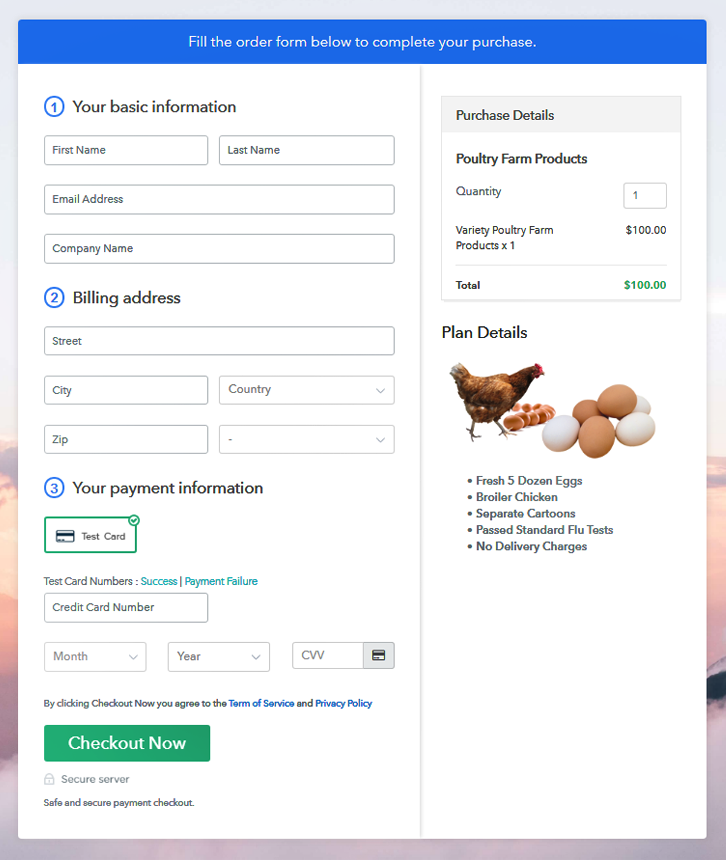 Step 9: Embed Checkout Page in Site & Sell Poultry Farm Products Online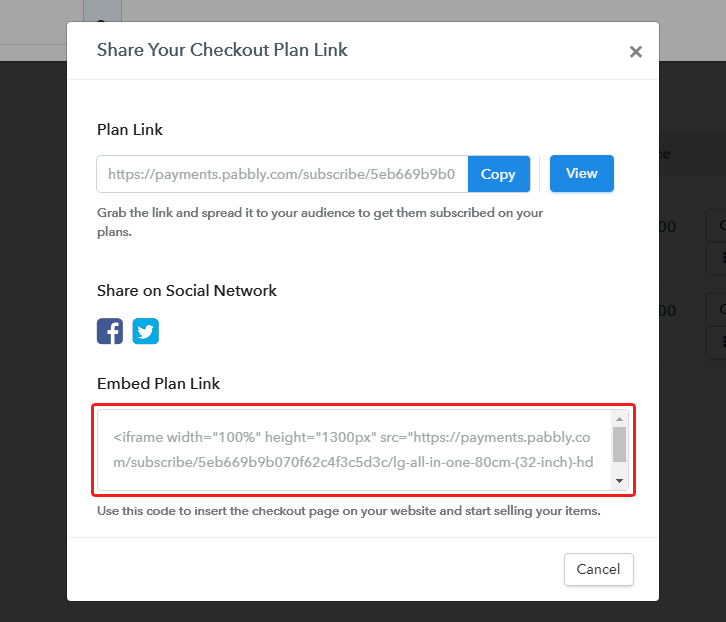 Now,  copy the embed plan link to insert the checkout page on your WordPress website.
(a) Edit the Page & Paste the Copied Link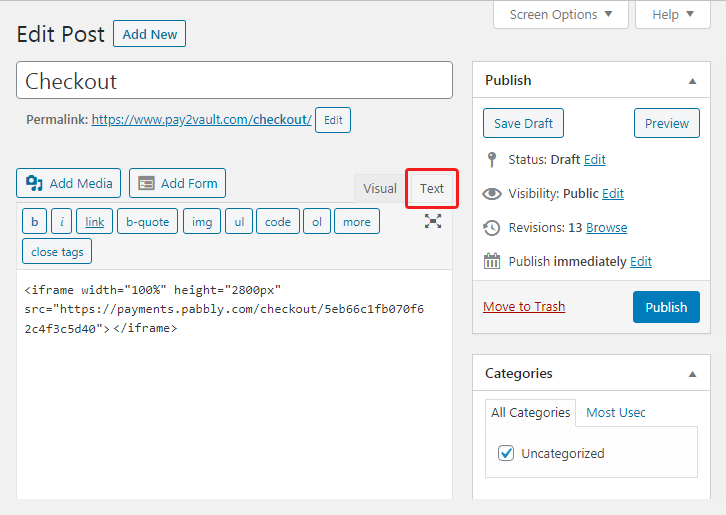 Now, when the link is copied, then paste it to the text area of the editor.
(b) Save & Publish the Checkout Page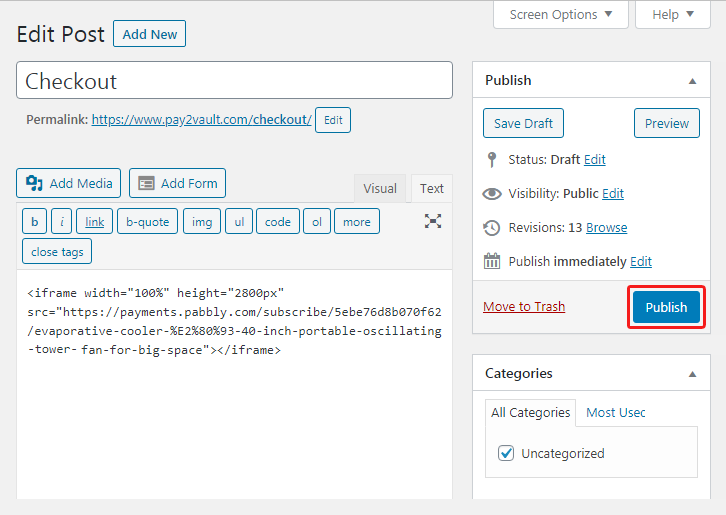 After pasting the code, now hit the 'Publish' button. Your checkout page is embedded.
(c) Check out the Final Look of your Checkout Page on WordPress Site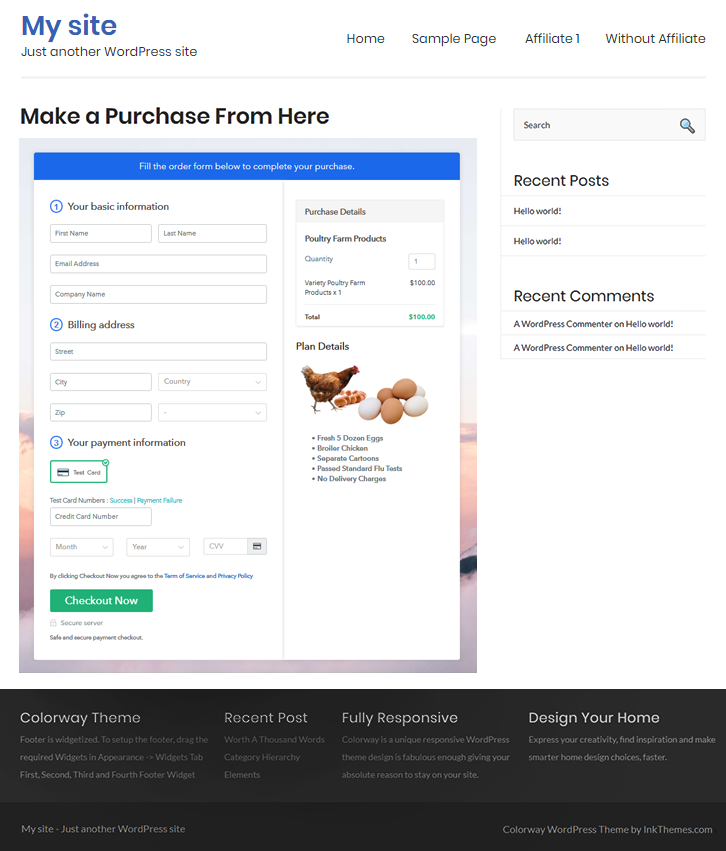 Step 10: Multiplan Checkout Page
Note: In case you want to sell multiple products via a single checkout page, you can create a multi-plan checkout page otherwise skip this step.
(a) Click on Add Mutiplan Checkout

(b) Add Plans to Sell Multiple Poultry Farm Products Online from Single Checkout Page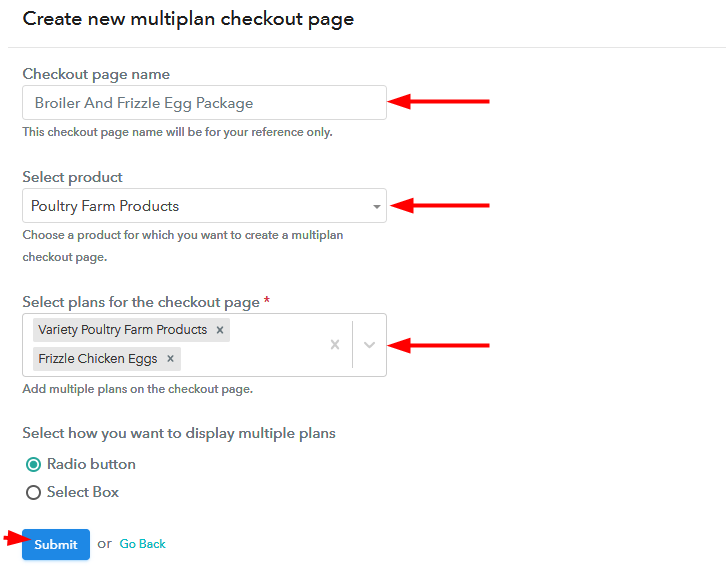 (c) Take a Look at the Checkout Page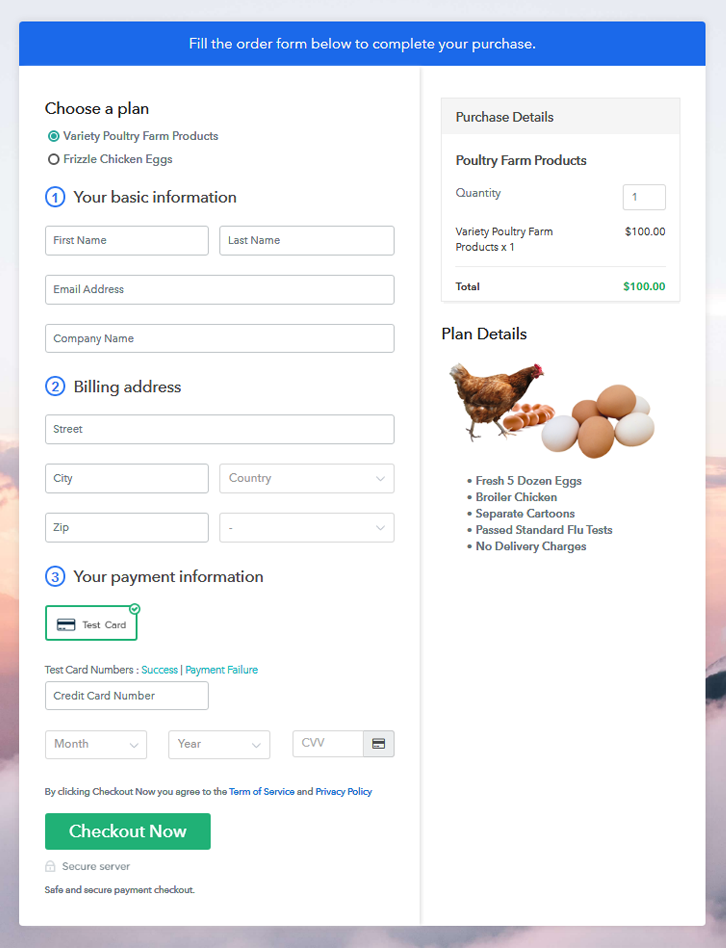 Wrapping Up
Well, reaching the last phase of this article, I would insist that you start selling poultry farm products online. Because the benefits are obviously manifold and you have nothing to lose anyway. Besides using Pabbly Subscription billing you can list unlimited products and will have means to share the checkout pages on Whataspp to bring in more consumers.

Now, these steps are easy to understand but if you have any doubts regarding the same, please leave a comment below. Thank you
You May Also Like To Read –