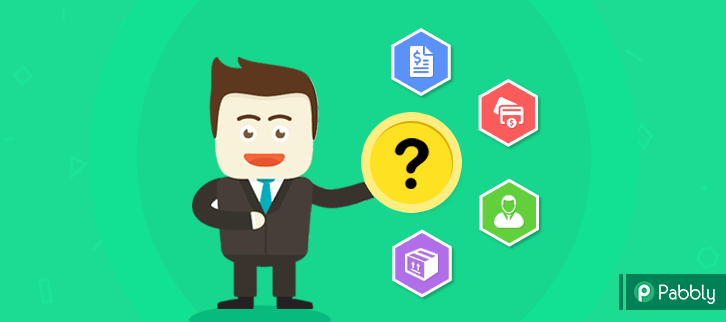 In the competitive world, the entirety of business sector is leaning on the pillar of payment gateway or payment processors. Because one of the prime reason behind every successful business is the payment collection process.
But the payment collection brings an extra burden for your business. The process must be quick, easy and highly secure.
Thanks to mighty payment gateways and their valuable services.
Now the questions arise,
What's the need for subscription billing software if I already have a payment gateway integrated into my business?
Before I answer the question, I would like to enlighten you about subscription management and recurring billing software.
Recurring billing is the process of charging your customers for specific products & services and collecting their payments after a specific interval of time.
Subscription management, on the other hand, allows you to manage your subscription plans, subscribed customers, trial plans and billing cycles.
Now that we are on the same page, let's focus on the million dollar question – Why do I need Subscription Billing software in my business?
The answer is quite simple – Customer Experience & Satisfaction.
Customer experience and satisfaction are of foremost importance for any business because terms like Churn and Customer Retention also contribute to business growth.
Clearly, both payment gateways and billing software handle payment collection. And, many payment gateways also provide solutions for recurring billing as well.
But, when it comes to your specific business needs, a payment gateway focuses on receiving payments. While a subscription management and recurring billing software focus on managing your subscriptions and your customers.
Hence to create a special mark at managing your customer relationships, a subscription management and billing software would be the ideal solution.
---
Choosing The Best Subscription Billing Software
After realizing the value of a subscription billing software, your first instinct would be to get one for your business.
It would be a wise choice. But you can't blindly integrate a random software and expect it to do wonders for you.
Instead, you need to first analyze your business and its needs.
For that, you need to answer following questions –
Q1. Do you sell any sorts of products, services or commodities?
Q2. Do you charge your customers either one time or on the recurring basis for your products and services?
Q3. Do you generate invoices for your charged products and services?
If you have answered YES to all the above-mentioned question then you can begin your hunt for the best subscription billing and management software.
While searching out there for the reliable subscription billing and management software, you must keep in mind that the software offers following amenities –
---
What Constitutes A Reliable Subscription Billing & Management Software?
There are tons of software available in this niche but you must choose the one which offers –
1. Ability To Create Multiple Products & Plans –
The software must give you the liberty to create numerous products and their subsequent subscription plans.
2. Payment Gateway Integration –
In order to facilitate safe and secure payment collection, your chosen subscription billing software must allow you to integrate payment gateways like PayPal, Stripe, etc.
3. Custom Checkout Page
–
Not just secure payment collection, the software must also allow you to offer a customer-friendly checkout experience along with credible brand awareness.
4. Automated Invoicing
–
As soon as you charge your customers, your software must create a detailed invoice for the corresponding transaction. Although this is a manual process, the subscription billing & management software must automate your invoicing task.
5. Customer Management & Accounting
–
The software must allow you to keep a tab on your customers, their active subscriptions, billing cycles and other relevant details.
6. Dunning Management
–
To create a safeguard for your incoming revenue streams, the system must offer you best-in-class dunning management. This feature will not only help you recover the potentially lost revenue but also helps in reducing the churn rate.
7. Analytics & Insights
–
In order to keep track of your business growth and events, the software must be potent enough to enlighten you with all the relevant sales insights and subscriptions analytics.
8. Pocket Friendliness
–
While offering such wide array of services, your software should be economical enough for your business.
9. Extensive Set Of API
–
The ideal subscription billing and management software must offer a complete set of API framework in order to connect with your existing platforms and softwares.
If the software offers the above-mentioned functionalities, it's safe to put a tag of "reliable subscription billing and management software" over it.
But these features are just the tip of an iceberg. You must also look for other exclusive amenities so that your chosen subscription management software can compliment your overall business growth.
---
What's Next?
Now that you are well versed with what you have to look in a subscription billing software, it's time to begin the hunt.
But wait!
We know that there are tons of softwares available in the market. But choosing the best among them can literally create a bigger hassle for you. So to maintain the "helping" nature of this blog, we will suggest you an optimal solution –
Pabbly Subscriptions – A Latest Subscription Billing & Management Software At 100X Lesser Price.
What's Special In Pabbly Subscriptions Software?
The software has been developed keeping all the above-mentioned criterions in mind. These inbuilt features automatically push Pabbly Subscription up the ladder and put the crown of best subscription billing & management software.
The software also possesses a unique feature to manage upgrades and downgrades of your subscription plans.
Also, in order to stop the leak in your revenue streams, Pabbly Subscriptions proudly boasts "No Transaction Fee" feature. Although you are still liable to incur Merchant Payment Processing fee.
Clearly, Pabbly Subscriptions tops the charts and is ready to offer its services at 100X lesser price.
We hope that by now you have realized the importance of a subscription billing & management software and chosen the best software (Pabbly Subscriptions) for your business.
If you are still not convinced then you have the liberty to go through the following blogs and explore your options –