Ideal For: All jewelry manufacturers, sellers, retail jewelry owners, jewelry wholesale vendors, and other merchants can use this method to start selling vintage jewelry online.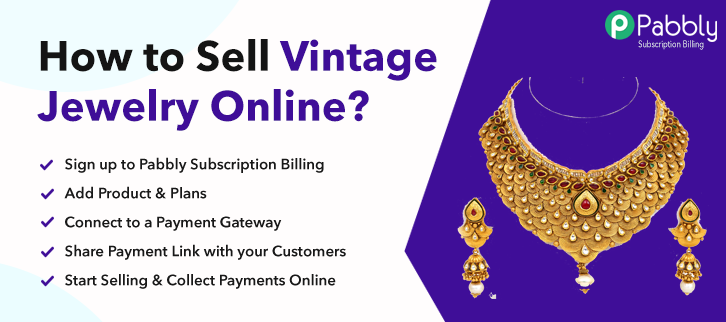 Why Choose this Method for Selling Over any Other Solution?
Unlike any other solution, this method allows you to:
List and sell your vintage jewelry for FREE. Absolutely no payment required.
No commission on sales.
Collect payment through multiple payment modes from a single checkout page.
Sell one time or recurring subscriptions of your vintage jewelry.
Sell and collect payment in any currency as per your requirement.
Give discounts on your products by offering special coupon codes.
Add sales commission agents to help you in selling your vintage jewelry.
Everyone has a story, and each has its own reasons for selling vintage jewelry such as some people no longer use or didn't want to wear certain items, some have a desire to turn old treasures into money, etc. If you are debating whether our platform is the right one for you, we invite you for a moment to read this article to sell your vintage jewelry with a few easy steps.
Why would you like to sell vintage jewelry online?
Since jewelry is a consumer product, it appeals to both men and women regardless of their age or culture. It knows no boundaries! By that in mind, you know that you'll never run out of consumers in the jewelry business. In fact, vintage jewelry can often be sold at impressive values. So, you can easily start your online business and become an entrepreneur in selling vintage jewelry.
Well, there is an online tool called Pabbly Subscription Billing that lets you create checkout pages without any hassle for selling vintage jewelry. With this, you can sell unlimited products from hundreds of different mediums such as gold, diamonds, gemstones, shells, beads, etc., without charging any excess commission. Check out its some features for generating unlimited profits without any restrictions:
Create unlimited products, and plans for different types of products
Create an invoice in a few simple steps
Keep records for all your items
Add taxes & delivery charges according to the location
Manage all your sales and product in one place
Besides, you can embed its checkout page on your website and share the link on social media platforms such as Facebook, Twitter, Whatsapp, SMS, etc. to engage your customers.
This is How your Checkout Page will Look Like After Creation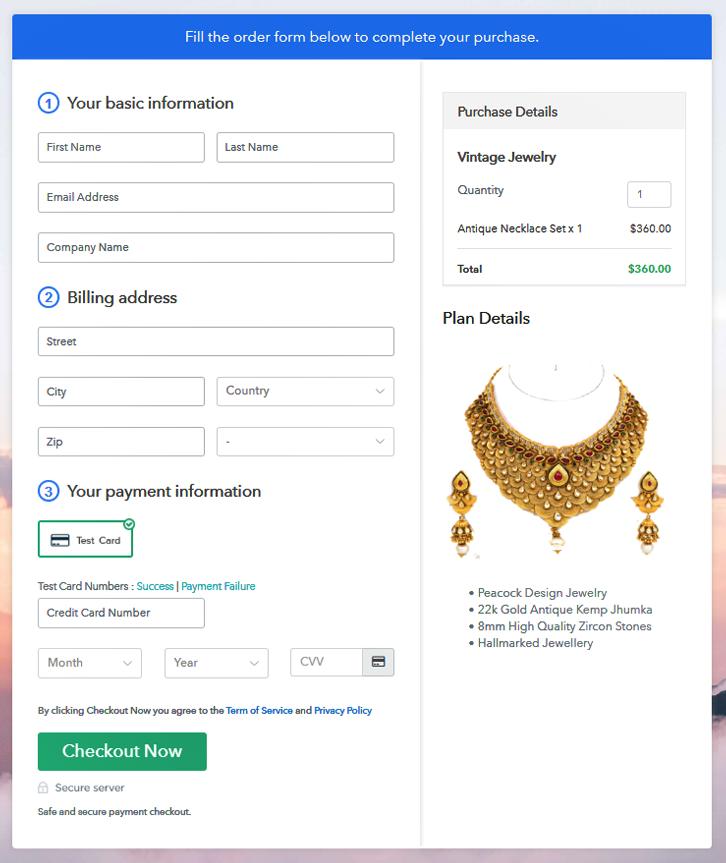 Let's See How to Sell Vintage Jewelry Online (step by step)
Step 1: Login to Pabbly Subscription Billing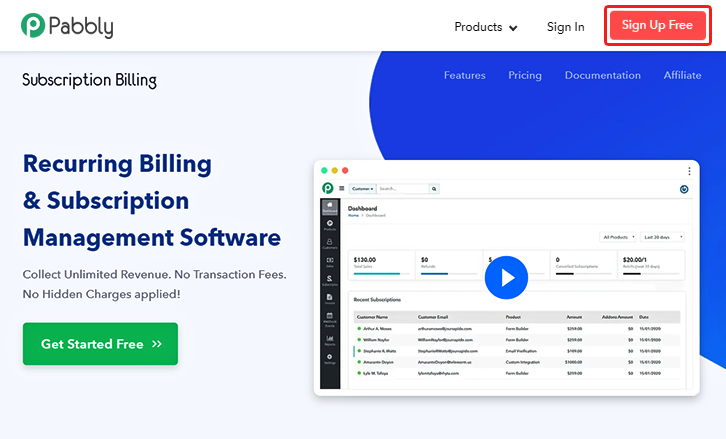 First of all, visit the Pabbly Subscription Billing website and Sign-Up to the software. You can easily signup either manually or using your Gmail account.
Step 2: Select Subscription Billing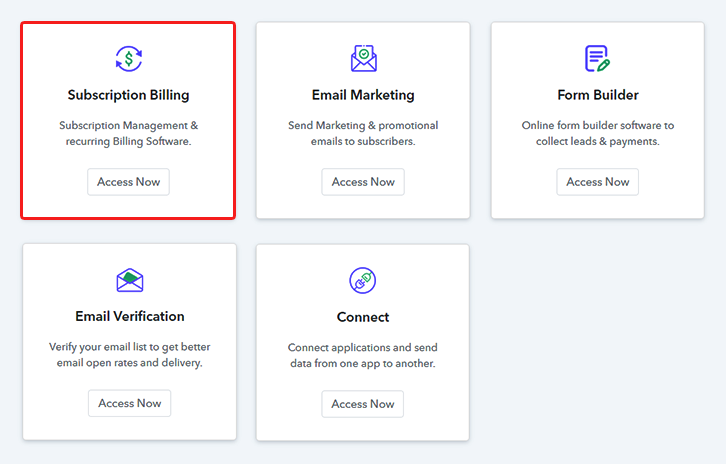 Step 3: Account Setup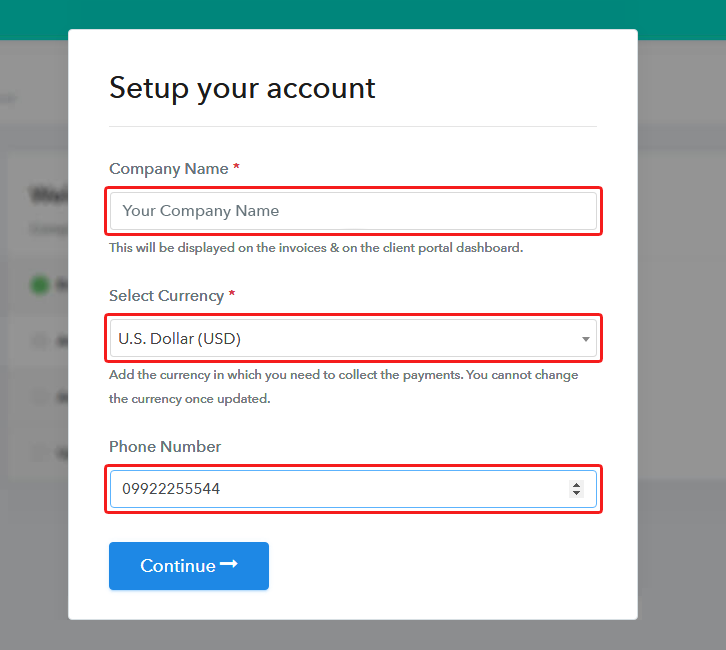 After finishing the signup process, fill up the basic information like company name, currency, and phone number in the diagonal box.
Step 4: Connect Payment Gateway to Sell Vintage Jewelry Online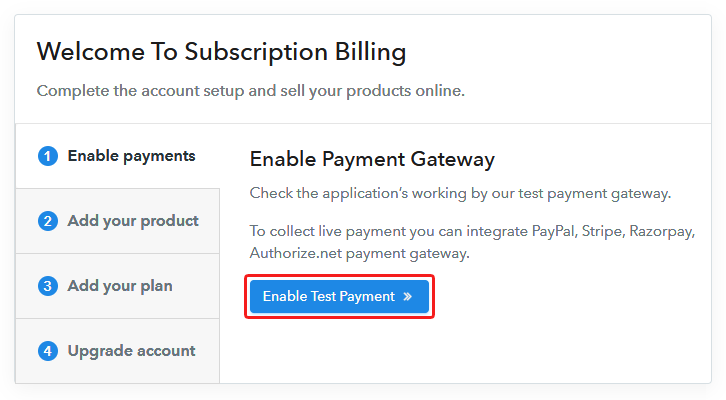 Moreover, Pabbly Subscription Billing provides the "Enable Test Payment"  button for beginners to learn the billing payment procedures. So, you can check the application's working by enabling the trial payment mode.  After that, you can connect multiple payment gateways like PayPal, Stripe, Razorpay, Authorize.net, and many more to collect payment. Here below we provide the integration guides to help you out
Step 5: Add Your Product
After enabling the payment gateway, specify the product name with details by clicking on the  "Add New Product" option. This way, you can also add multiple types of jewelry like ring, necklace, earrings, etc., to the same product category by creating different plans.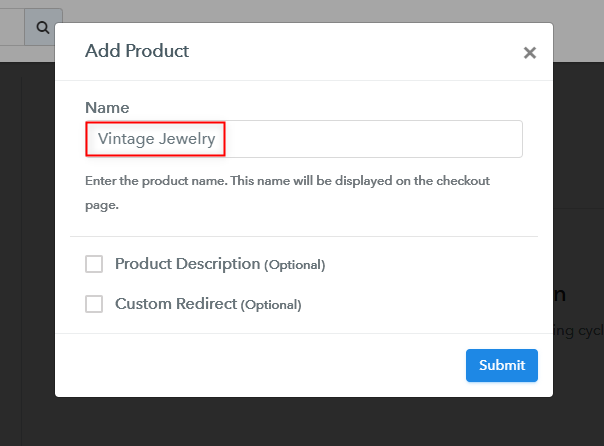 Momentarily, click on the submit button, and your product is created.
Note: Here you can add all the products related to the similar category by creating plans for each of them.
Step 6: Add Plans
Let's create numerous plans for all types of jewelry that you want to sell in your online store.
(a) Select Add New Plan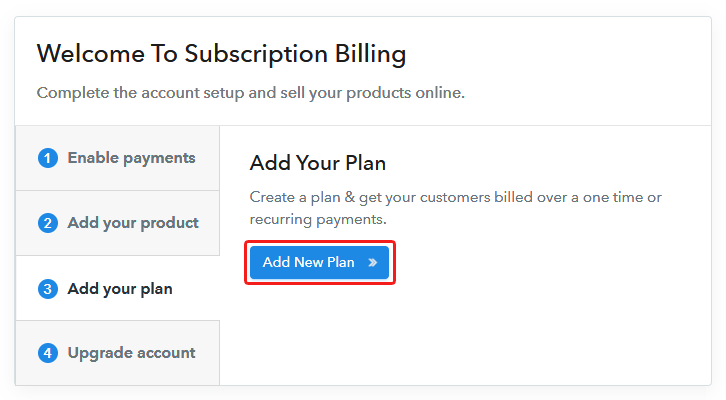 (b) Specify the Plan & Pricing Details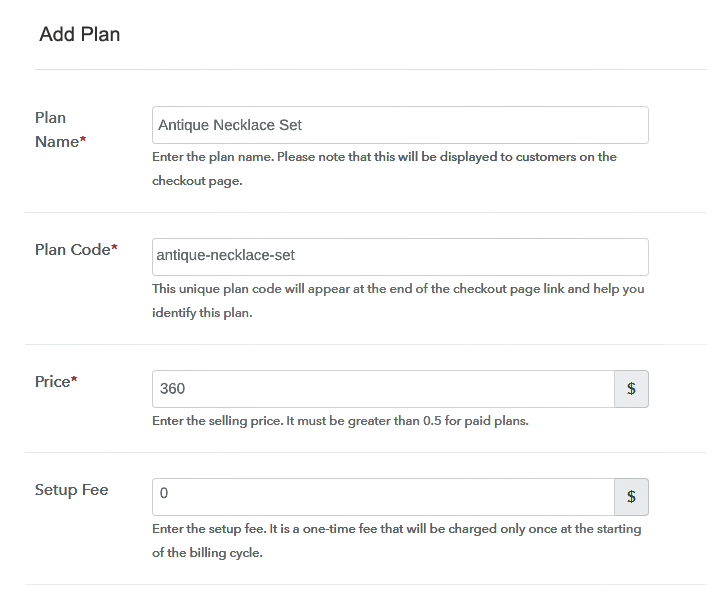 As soon as you click on the add new plan, you will be redirected to the "Add Plan" page. Therein, you can specify the plan details like plan name, plan code, price, setup fee, etc., for selling vintage jewelry online.
(c) Add Image & Description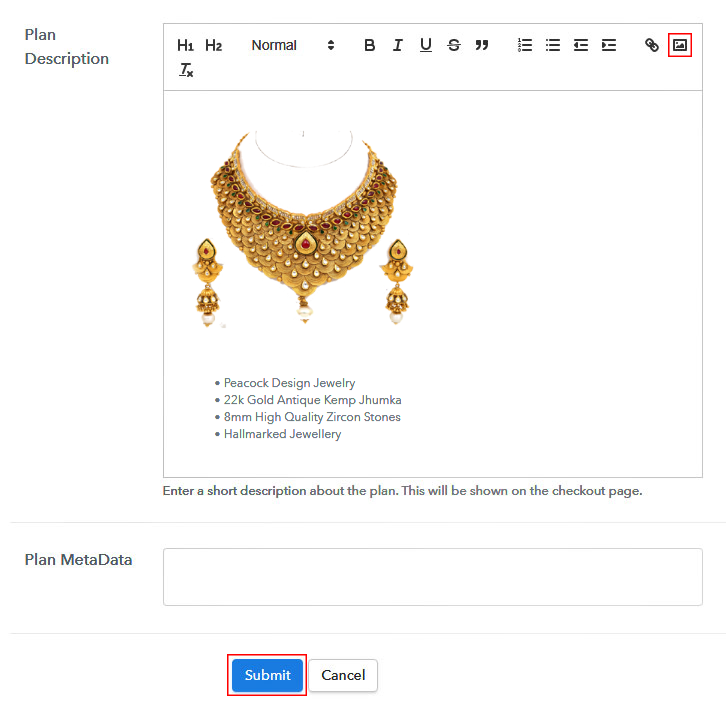 Moreover, you can write a brief description of your product with an image in the "Plan Description" field. Along with that, you can also customize the text and add product links. Once you are done with the changes hit on the "Submit" button and your checkout page is ready to sell vintage jewelry online.
Step 7: Share your Checkout Page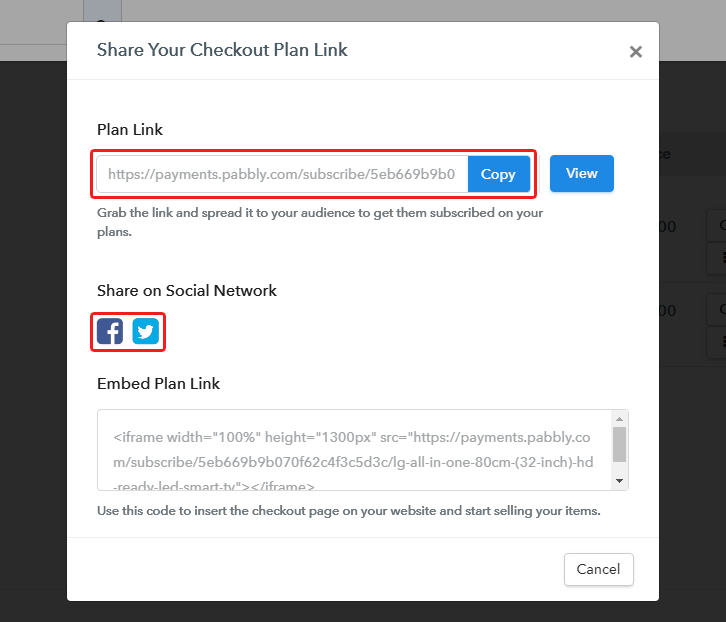 Share your checkout page with your buyers with Pabbly Subscription Billing's sharing options like:
Share it with your audience via social media platforms, SMS, emails, etc.
Secondly, send the checkout page directly on Facebook and Twitter to increase user engagement.
Also, you can embed the checkout page on your website as button so that your customers can be landed on it directly.
Step 8: Preview Checkout Page
Preview your checkout page by clicking on the "View" button.
(a) Click on the View Button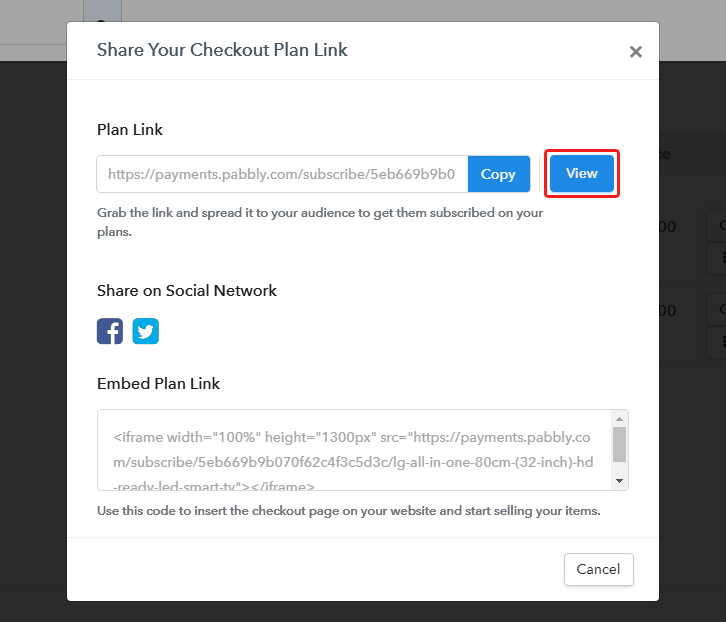 (b) Take a Look at the Checkout Page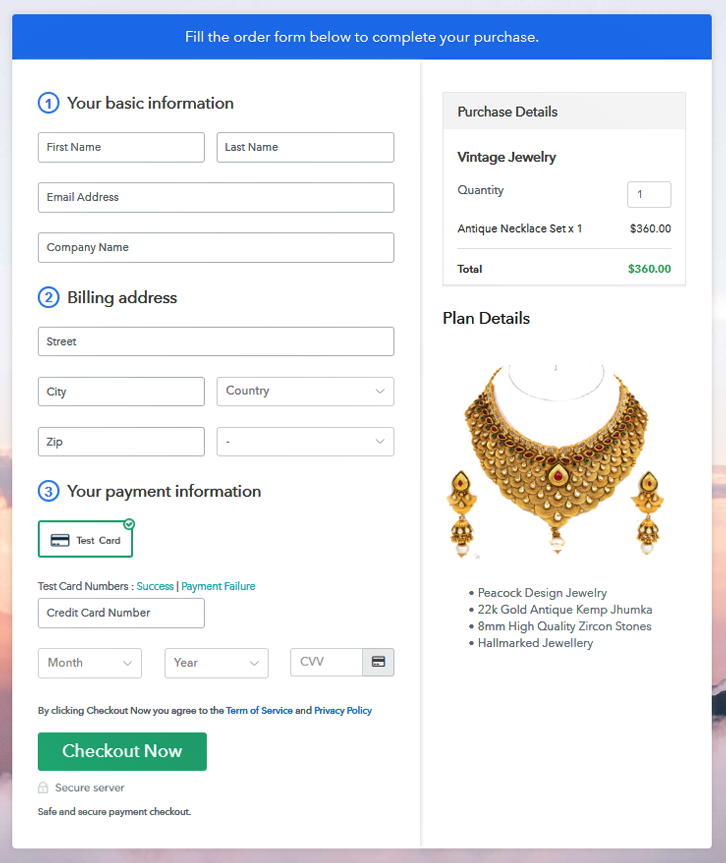 Step 9: Embed Checkout Page in Site & Sell Vintage Jewelry Online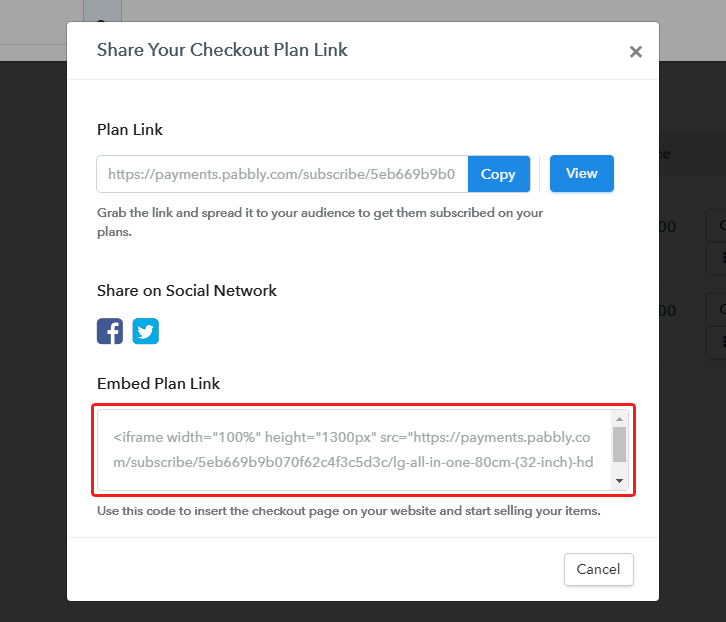 Now, add the checkout page on your WordPress by just copying the checkout page link.
(a) Edit the Page & Paste the Copied Link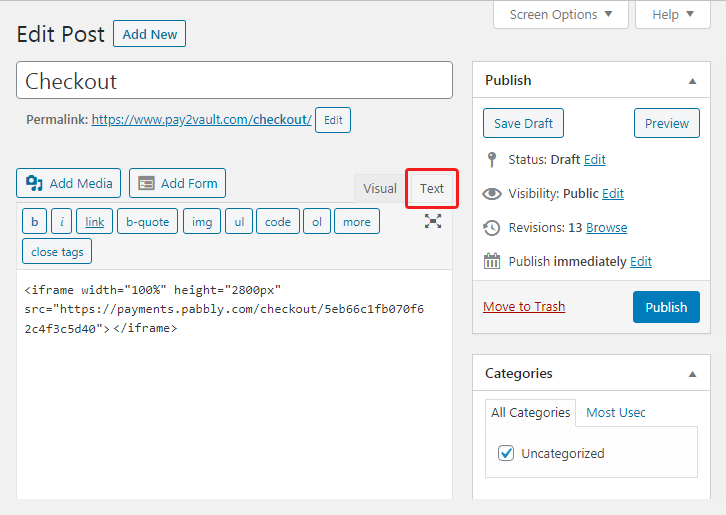 Momentarily, paste the copied link on your WordPress text editor.
(b) Save & Publish the Checkout Page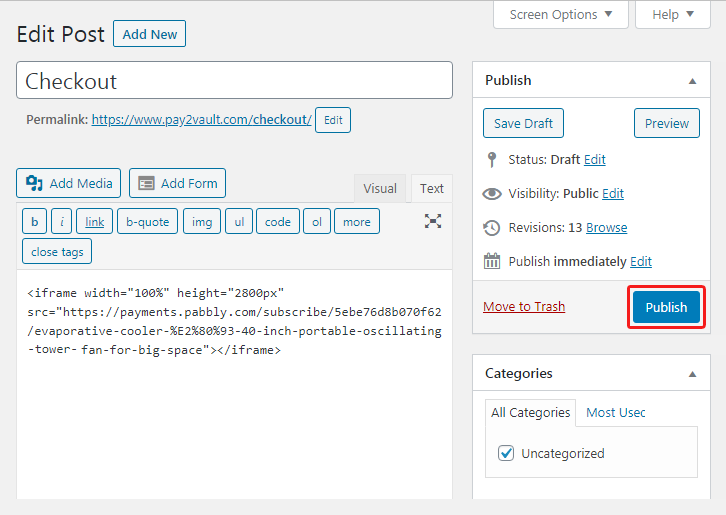 After pasting the code click on the 'Publish' button to embed your checkout page.
(c) Check out the Final Look of your Checkout Page on WordPress Site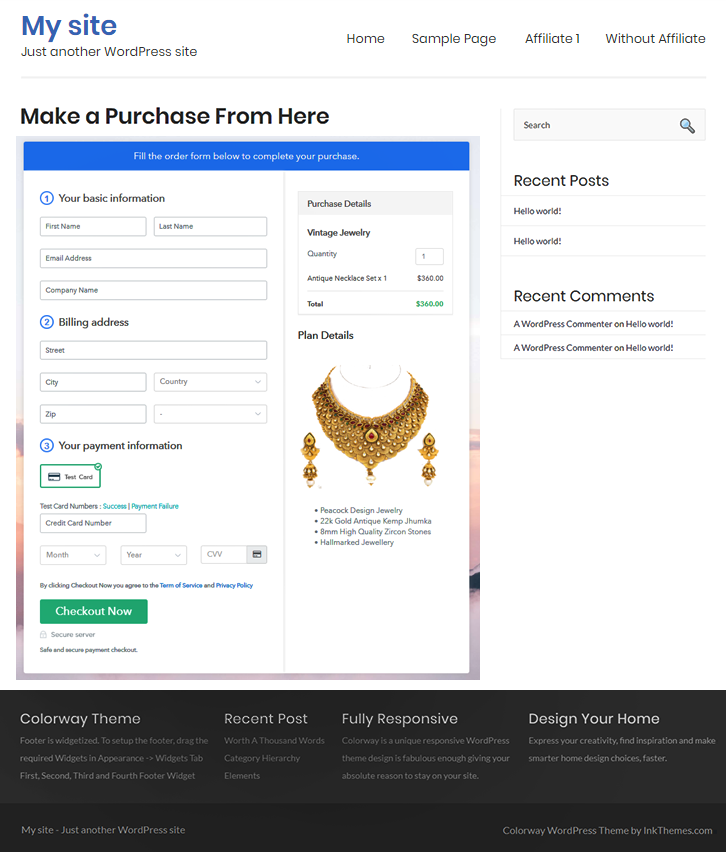 Step 10: Multiplan Checkout Page
Note: In case you want to sell multiple products via a single checkout page, you can create a multi-plan checkout page otherwise skip this step.
(a) Click on Add Mutiplan Checkout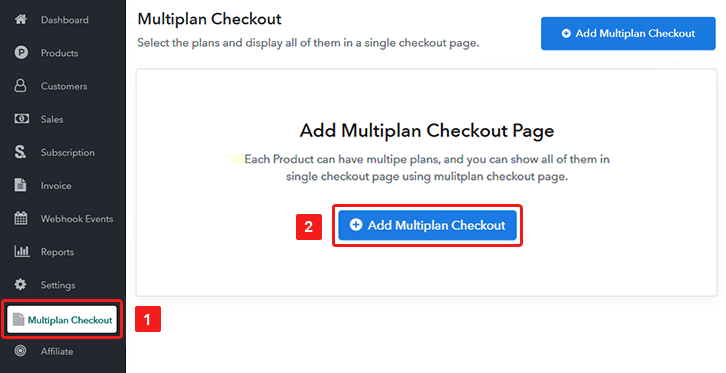 (b) Add Plans to Sell Multiple Vintage Jewelry from Single Checkout Page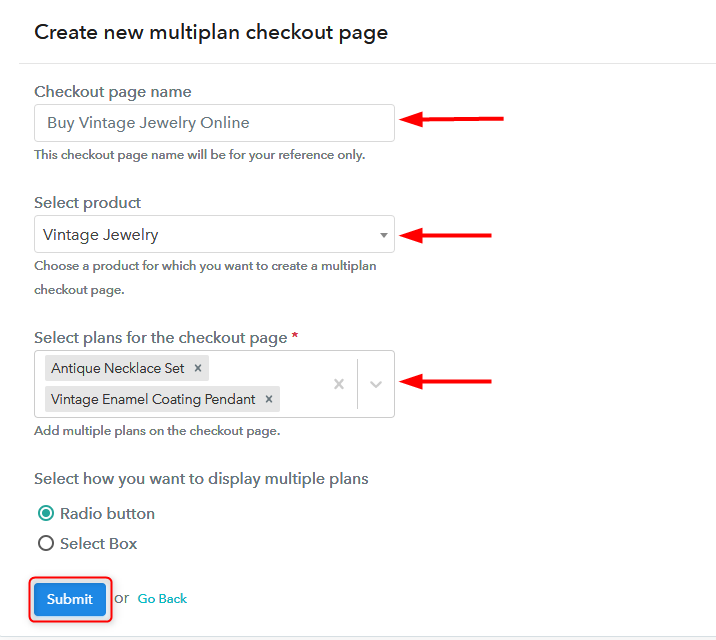 (c) Take a Look at the Checkout Page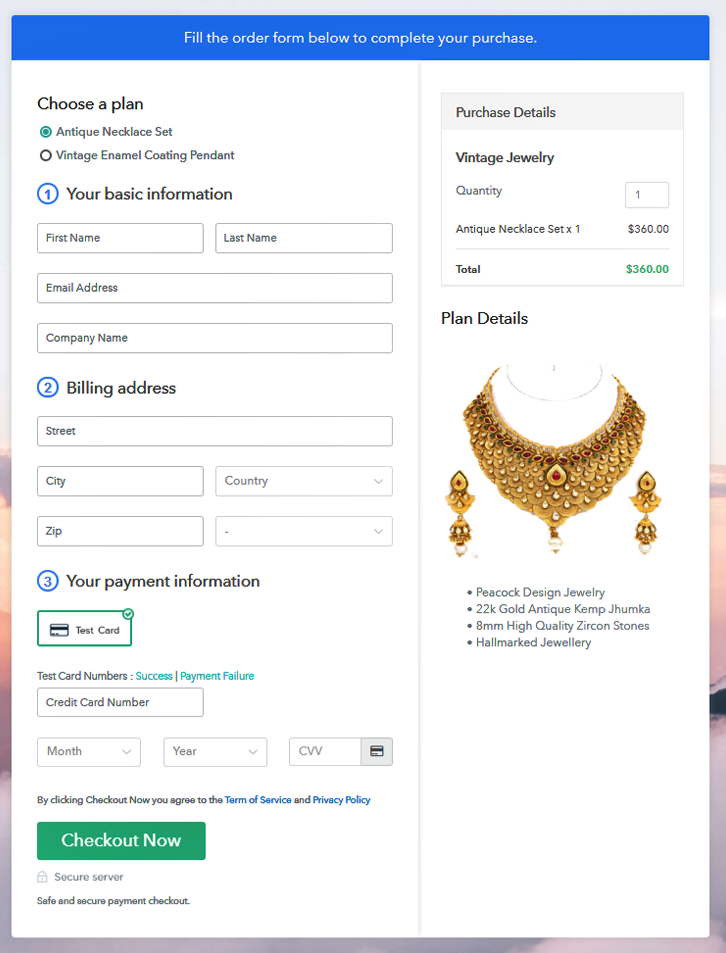 Wrapping Up
As fashion is a fluid industry, you will have numerous things to focus on before starting your online vintage jewelry store. Using the software, you can easily create the checkout page and earn unlimited revenue. All the above mentioned 10 steps are easy and executable.
You May Also Like To Read –