Ideal For: All the authors, book writers, librarian, publishers and other merchants can use this method to sell pdf books online.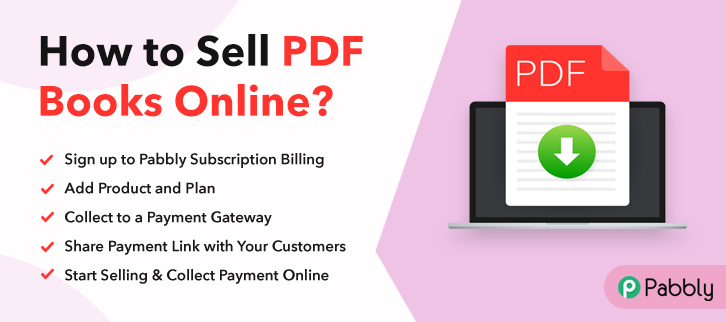 Why Choose this Method for Selling Over any Other Solution?
Unlike any other solution, this method allows you to:
List and sell PDF books for FREE. Absolutely no payment required.
No commission deducted on sales.
Collect payment through multiple payment modes from a single checkout page.
Sell one time or recurring subscriptions of your pdf books.
Sell and collect payment in any currency as per your requirement.
Give discounts on your products by offering special coupon codes.
Add sales commission agents to help you in selling your PF books.
One of the biggest publishing companies the "Hachette Book Group" made a stunning 2.38 billion Euros from ebooks sales alone in 2018.  In 2019 the global e-book market was assessed at a massive $18.3billion.  And is currently growing at an exponential rate of 4.9% CAGR to reach $23 billion by 2025. Looking at these figures, you may get an idea that increasingly many publishers are actively seeking to sell PDF books online to increase their sales.
Why would you like to sell PDF books online?
Moreover, you can save a lot of trees whose pulps are otherwise used for producing paper. Other major benefits include flexible working hours, global audiences, higher leveraging of prices, no rent or utilities, zero security deposits, etc. So, now that you are totally sold over the benefits, let's start selling pdf books online.
Wait, but isn't that the real question 'How will you sell PDF books online? Well, there are many software that can create an e-store for building an online business. But here we will be focusing on an awesome Saas called Pabbly Subscription Billing that can list an unlimited number of e-books and sell them through awesome checkout pages. Other benefits are:
Zero Transaction Charges
Easy Tax Management
Customizable Logos
Create Unlimited Plans, Coupons, and Discounts
Payment Collection in Offline/Online Modes
Auto Email Alerts on Transaction Completion/Failure
Credit Card Reattmpt on Decline
So, after seeing these many features, you are excited, isn't it? Well then let me help you to create an incredible checkout page to sell PDF books online.
This is How your Checkout Page will Look Like After Creation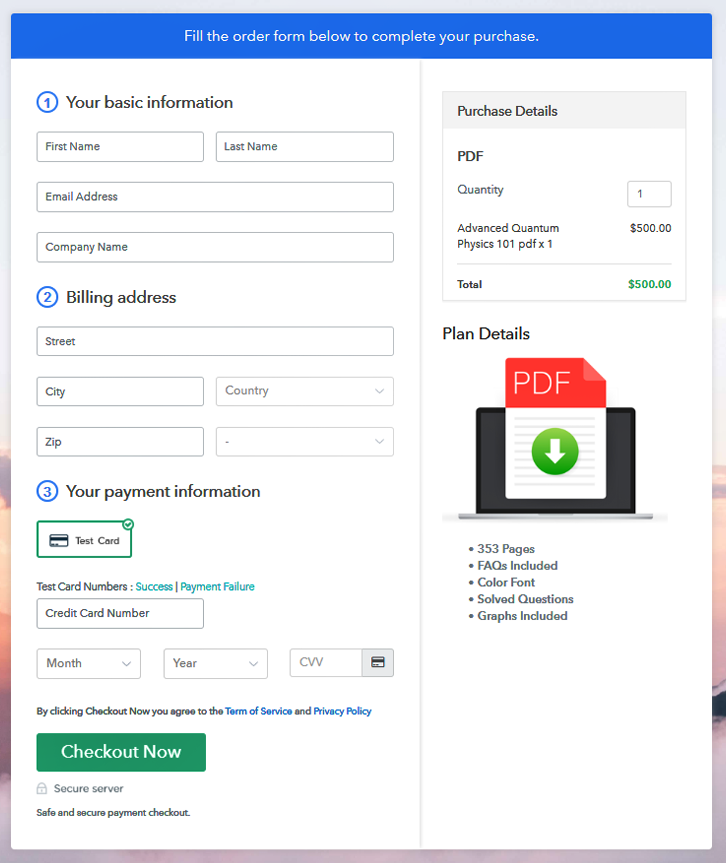 Let's See How to Sell PDF books Online (step by step)
Step 1: Log in to Pabbly Subscription Billing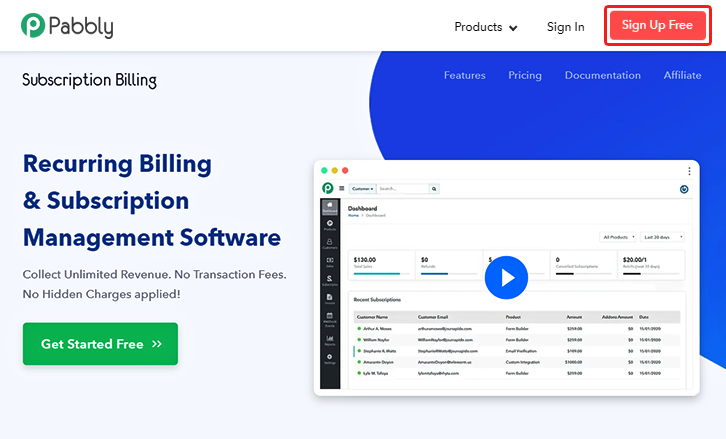 Open your browser(Google Chrome, Yahoo, Safari) and search for  Pabbly Subscription Billing  . Here, on reaching their website click on "Sign up Free". You can always sign in using your Gmail account or fill in the required fields like name, email, etc. And then click the "Sign Up" button.
Sign Up For Free!
Step 2: Select Subscription Billing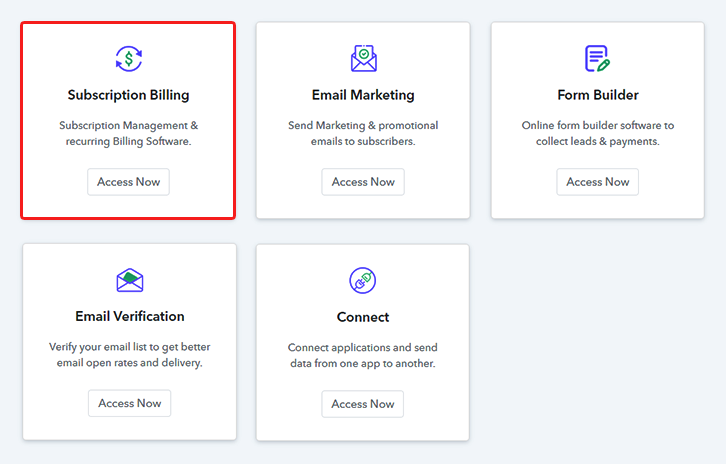 Now you will enter its dashboard, and here click on the "Access Now" button on the Subscription Billing option.
Step 3: Account Setup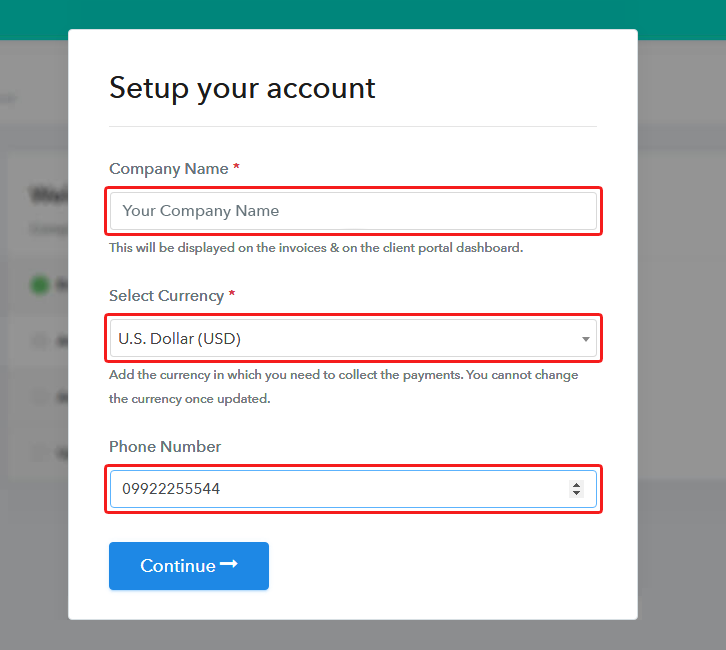 Now a dialogue box will appear on your screen requiring you to fill the company details like name, currency, and phone number. Here, press the "Continue" button after filling in the details.
Step 4: Connect Payment Gateways To Sell PDF Books Online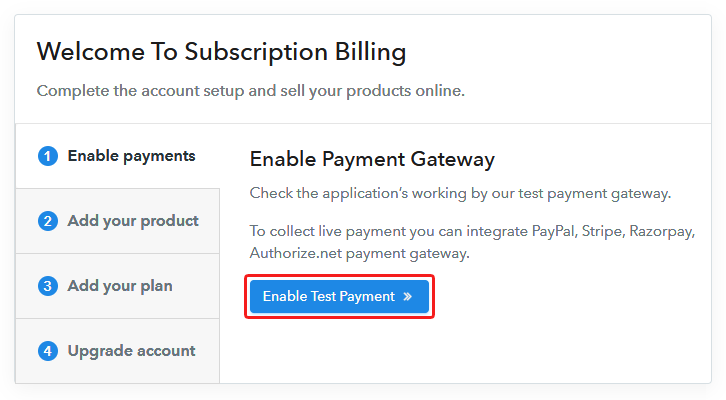 Pabbly Subscription Billing offers a dummy payment gateway, where you pilot tests the experience of a customer during the entire transaction process. This ensures that you remove all the glitches in advance and your customers have a smooth payment experience. You can do this by clicking on the "Enable Test Payment" option.

With Pabbly Subscription Billing, you can integrate many payment gateways like Stripe, Razorpay, PayPal, and more. For the integration of the payment gateways, you can use the help of listed manuals beneath this paragraph. But since we have to set up the payment process, we will click on the "Enable Test Payment" option.
Step 5: Add Your Product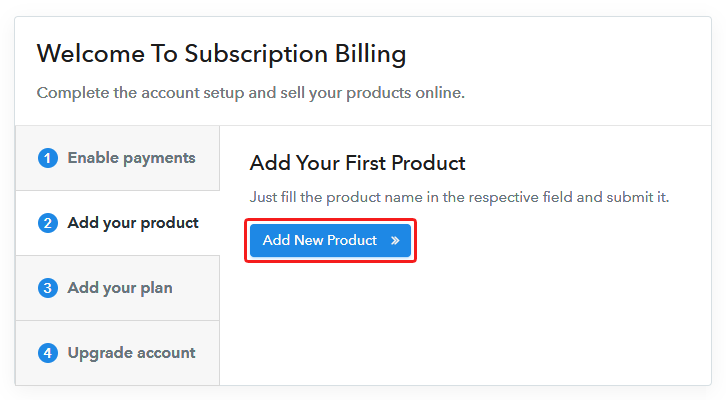 Now let's add products. Here, below the "Enable Payments," there is a section "Add your product" click on it. This will generate a dialogue box with a blue button "Add New Product". Click on it.

This will summon a pop-up box and you have to add the required product title, in this case, it is the 'Pdf Books'.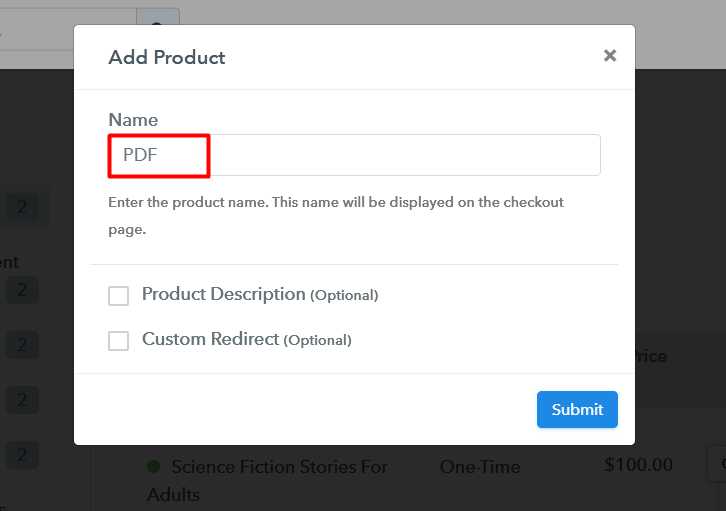 Fill up the details and your product is created.
Note: Here you can add all the products related to the similar category by creating plans for each of them.
Step 6: Add Plans
Now, we are going to create plans to start a PDF books business online.
(a) Select Add New Plan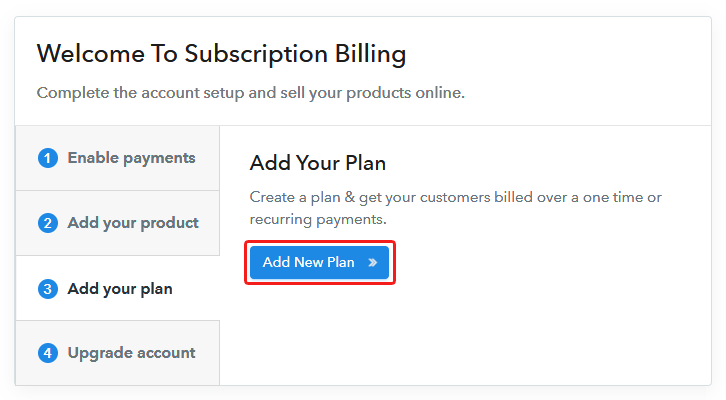 (b) Specify the Plan & Pricing Details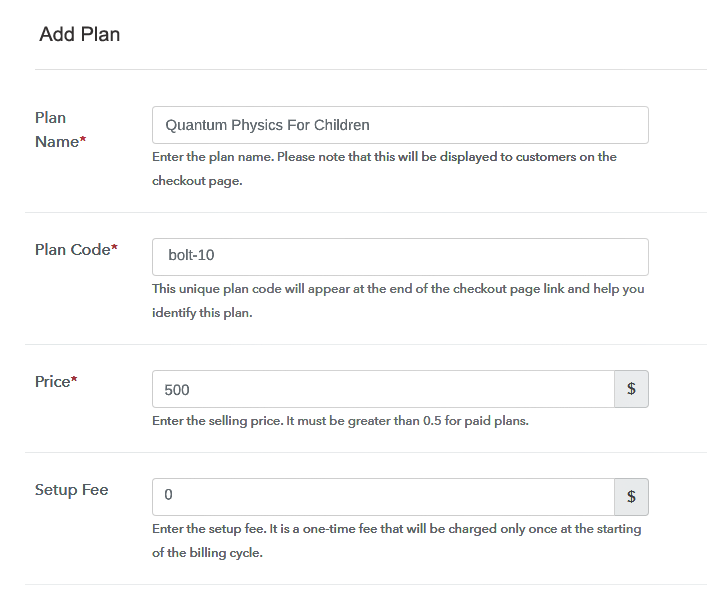 Now you will add details of the product related to prices like plan name, code, price, setup fees, etc. Also, you can choose for different billing models like one-time payment, recurring, based on cycles, etc. Of course, you can change it any time you want.
(c) Add Image & Description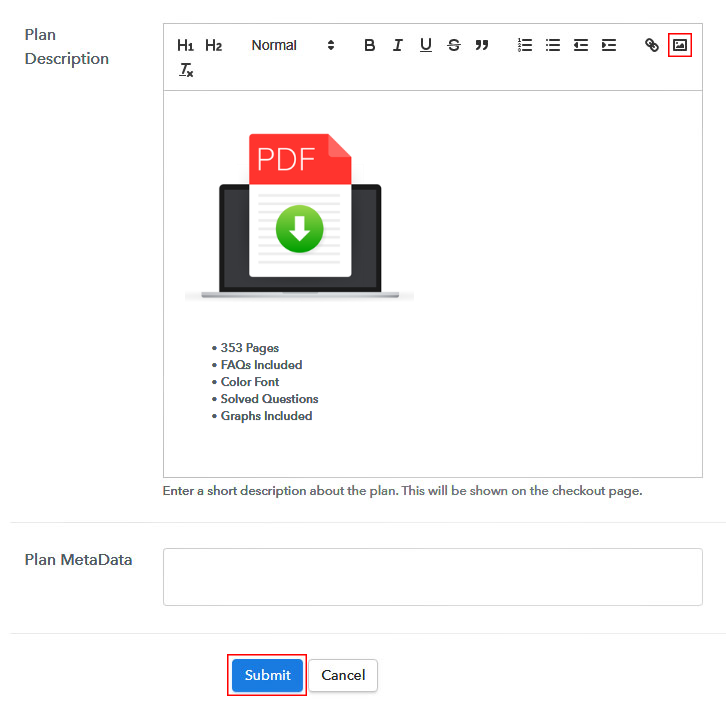 Now, upload the images of the cover page of your PDF books.

After uploading the image add some description about the product like the number of pages, graphs used, question, and answer in serial numbers or bullet points.

Furthermore, using the same methods, you can list more products.
Step 7: Share your Checkout Page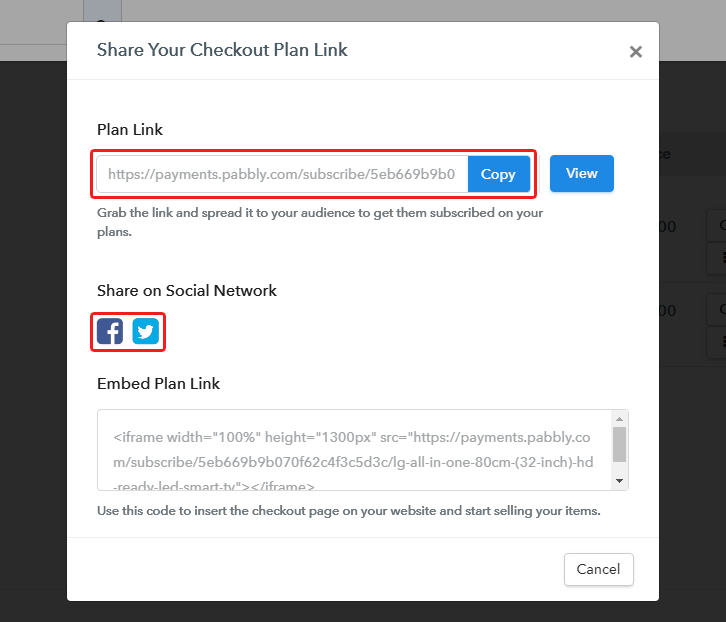 There is a button available to share the checkout pages on Facebook, Twitter for brand awareness.
Also, to get more consumer traffic, you can embed the checkout pages on SMS and emails.
Furthermore, you can build buttons on your website and embed these checkout pages on them. Also, you can place it on any anchor text on your website, so the users will be redirected to the checkout page.
Step 8: Preview Checkout Page
Follow up these steps to preview checkout page:
(a) Click on the View Button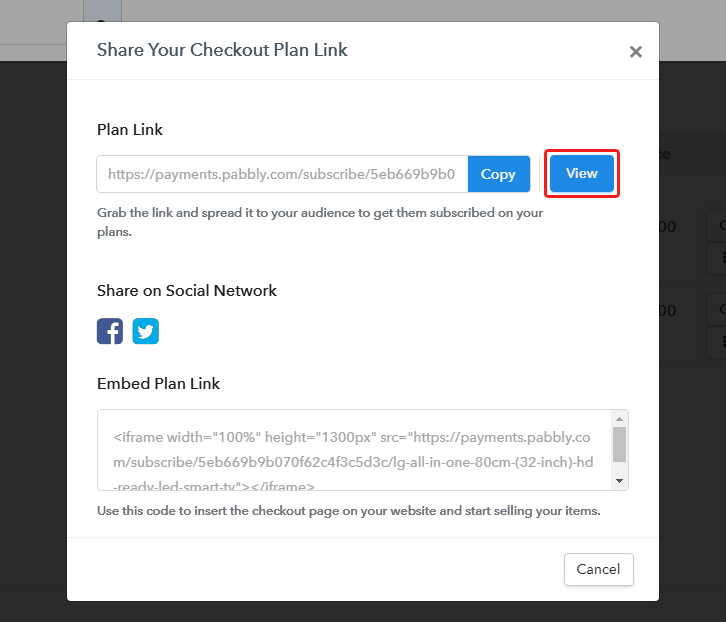 (b) Take a Look at the Checkout Page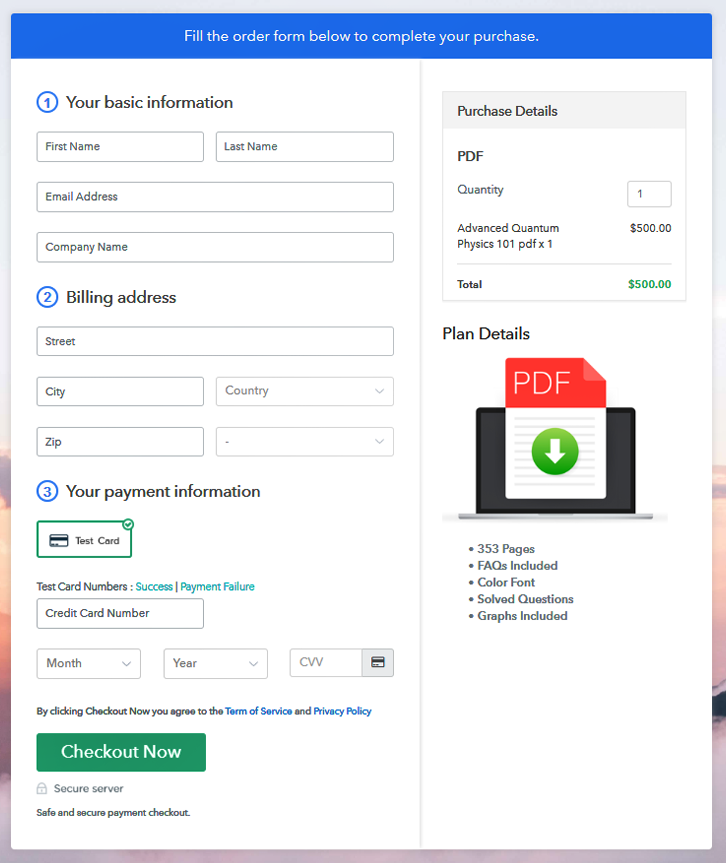 Step 9: Embed Checkout Page in Site & Sell PDF Books Online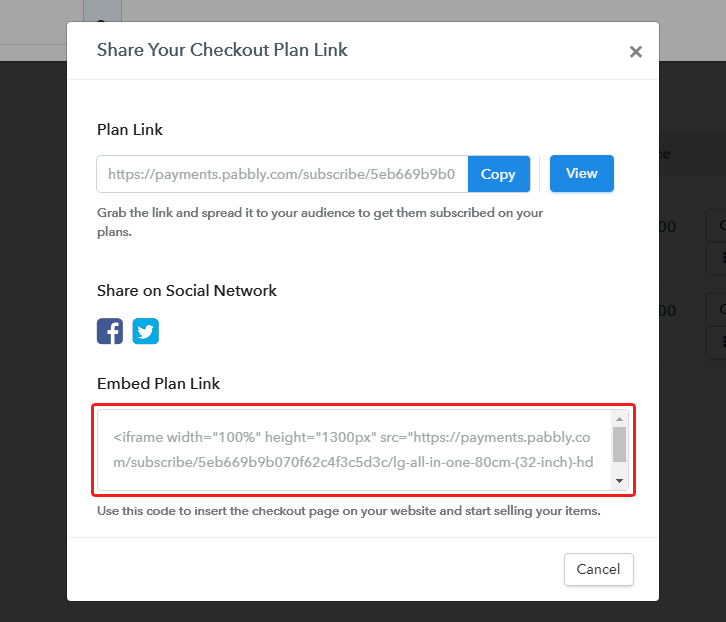 Now,  copy the embed plan link to insert the checkout page on your WordPress website.
(a) Edit the Page & Paste the Copied Link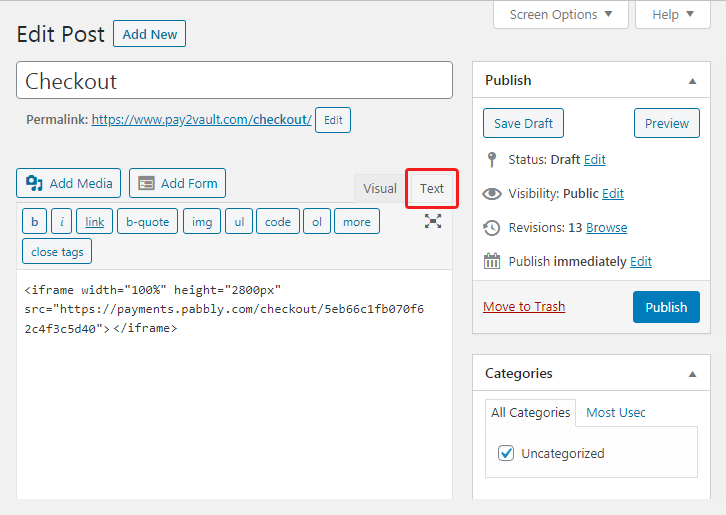 Now, when the link is copied, then paste it to the text area of the editor.
(b) Save & Publish the Checkout Page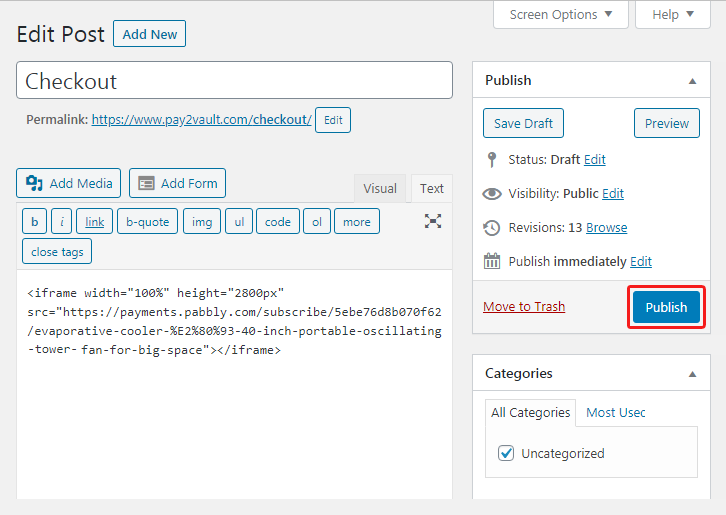 After pasting the code, now hit the 'Publish' button. Your checkout page is embedded.
(c) Check out the Final Look of your Checkout Page on WordPress Site
Step 10: Multiplan Checkout Page
Note: In case you want to sell multiple products via a single checkout page, you can create a multi-plan checkout page otherwise skip this step.
(a) Click on Add Mutiplan Checkout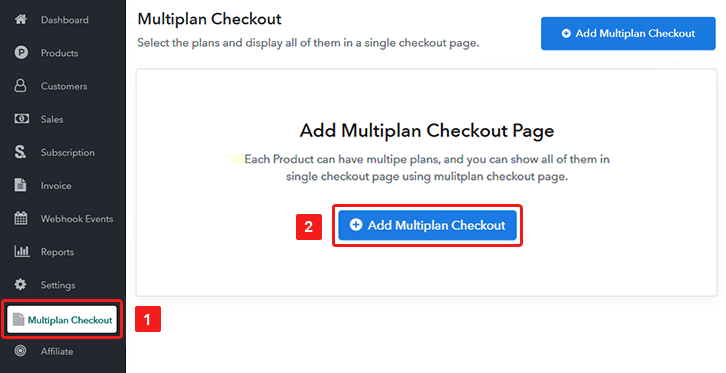 (b) Add Plans to Sell Multiple PDF Books Online from Single Checkout Page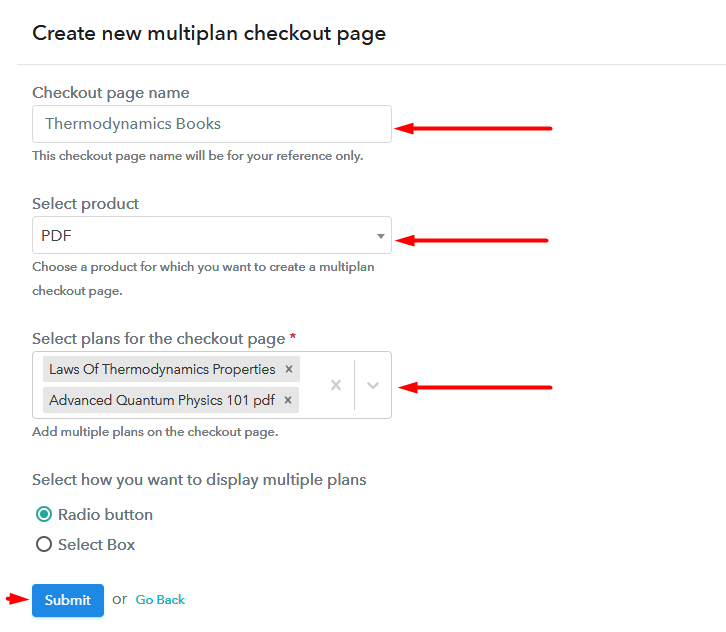 (c) Take a Look at the Checkout Page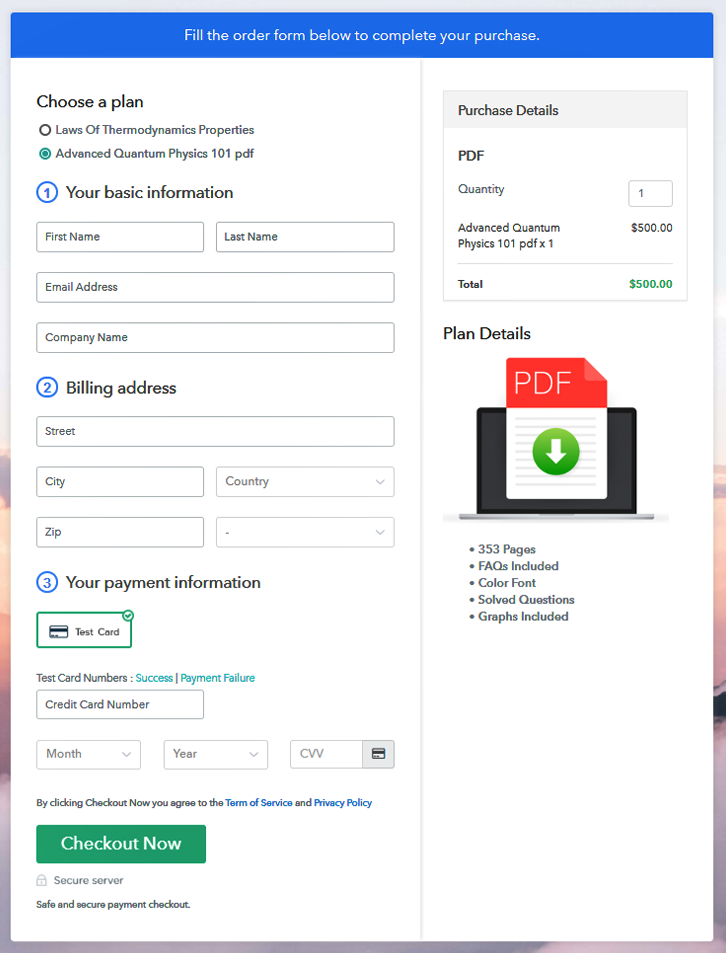 Wrapping Up
This is an easy and cheap method to start selling PDF books online. You can sell not only an unlimited number of ebooks through these checkout pages in Pabbly Subscription Billing. But bring more customer traffic to your products through platforms like Whatsapp, Twitter, SMS, etc.

Now, since you are a newbie, you may have doubts regarding the steps or payment ecosystem. Therefore message us your doubts in the comment section below. Thank you
You May Also Like To Read –