Ideal For: All the dry fruit manufacturers, dry fruit sellers, retail grocery shop owners, wholesale cashew nut dealers and other merchants can use this method to take their cashew nuts selling business online.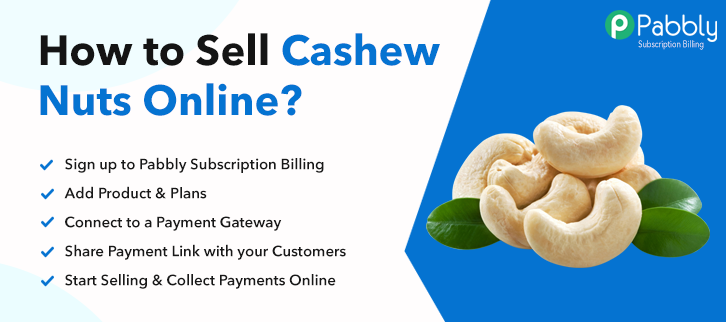 Why Choose this Method for Selling Over any Other Solution?
Unlike any other solution, this method allows you to:
List and sell your cashew nuts for FREE. Absolutely no payment required.
No commission on sales.
Collect payment through multiple payment modes from a single checkout page.
Sell one time or recurring subscriptions of your cashew nuts.
Sell and collect payment in any currency as per your requirement.
Give discounts on your products by offering special coupon codes.
Add sales commission agents to help you in selling your cashew nuts.
Do you know, eating a handful of cashews a day improves mental health? Of course, you do know that. The kidney-shaped nuts are best known for great sources of antioxidants. Also, it helps in improving the immune system.
That's why it is considered one of the healthy food on this planet and to start cashew nuts business online is definitely the best idea of the time.
Why would you like to sell cashew nuts online?
Well, the primary reason to sell cashew nuts online is for its health properties like cashew contains no cholesterol. And, if that's not enough then the Research And Market report about the global cashew market will definitely give you goosebumps. It has been quoted that the cashew market is driving the global scenario.
The cashew market is predicted to attain a value of USD 12.7 million by 2024, observing a CAGR of 4.6%. Evaluating all these figures, it is high time to start selling cashew nuts online. The icing on the cake is, we have one software named Pabbly Subscription Billing in mind that will help you to give your business a headstart. The software lets you create beautiful checkout pages to sell cashew nuts online. Some of its perks involve:
List variety of cashew nuts in a single checkout page
Offer discount and coupon code to prospects
Collect currency in both online and offline mode
These are remarkable features of the software and now let's focus on how to create a checkout page to sell cashew nuts online using tool.
This is How your Checkout Page will Look Like After Creation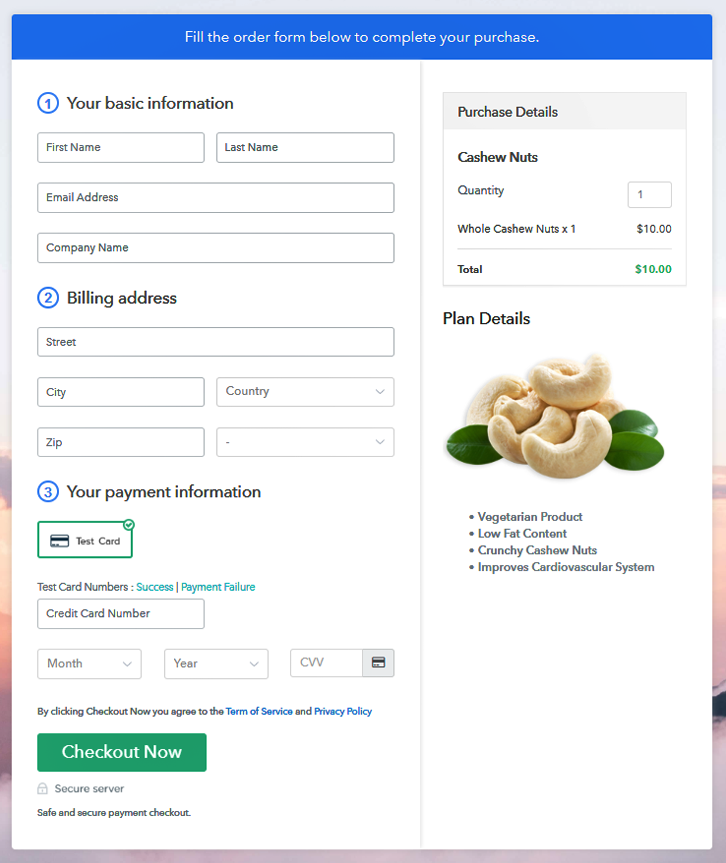 Let's See How to Sell Cashew Nuts Online (step by step)
Step 1: Log in to Pabbly Subscription Billing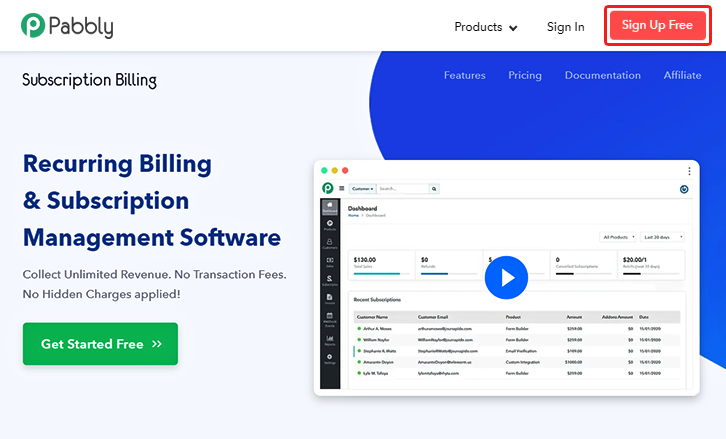 Fire up the whole process of creating a checkout page by visiting Pabbly Subscription Billing in your browser and then click on "Sign up Free". Further, you can always sign in using your Gmail account or manually filled out the details.
Sign Up For Free!
Step 2: Select Subscription Billing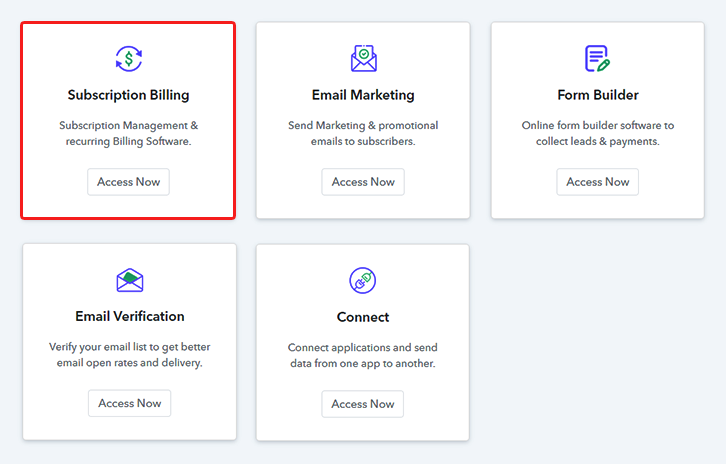 Step 3: Account Setup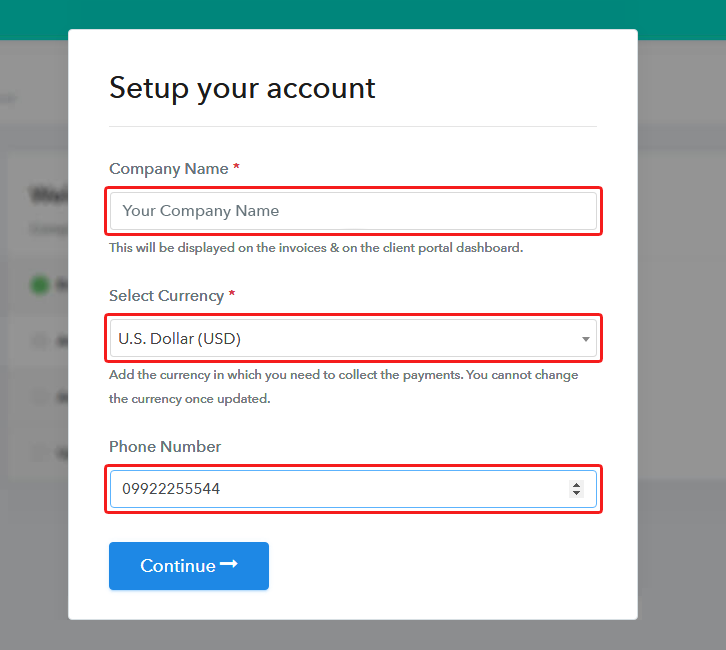 Following, after clicking on the "Access Now" button of the software, a page will present with fields like company name, select currency, and phone number. Simply fill out those details to continue.
Step 4: Connect Payment Gateways To Sell Cashew Nuts Online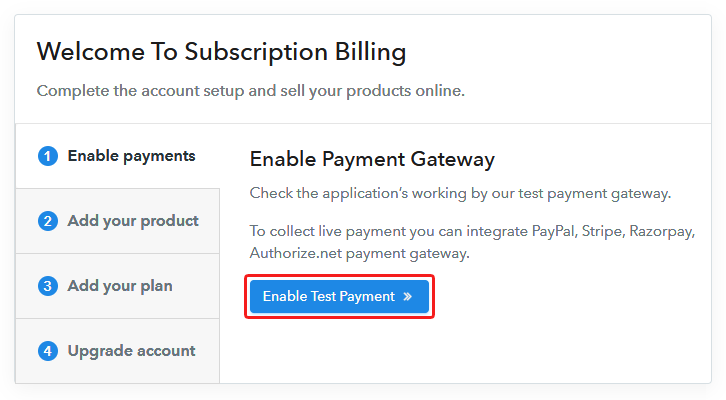 The subsequent action is to gain knowledge of payment procedures. That's a reason the software offers a test payment gateway, so you can get all about the software payment procedure. Here, we are continuing the checkout page creation process using a test payment gateway. Additionally, it is flooded with payment gateways like PayPal, Stripe, etc. Further, underneath we are suggesting the payment integration guides to help you out.
Step 5: Add Your Product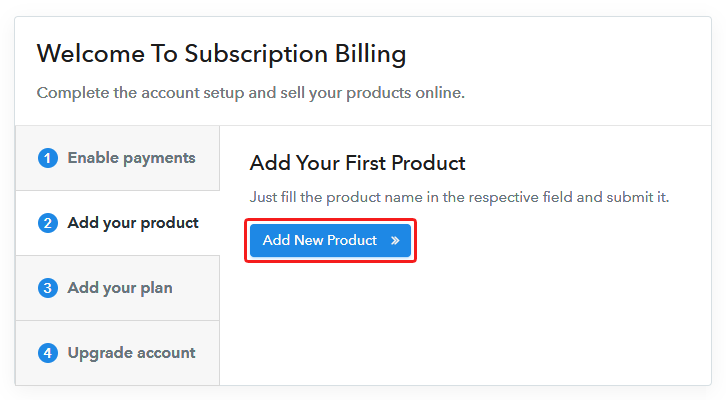 Furthermore, add the name, which in our case is cashew nuts. Here you can specify the type like raw cashew nuts, whole cashew nuts, etc. Also, write a short description of the cashew nuts to grab the buyer's attention.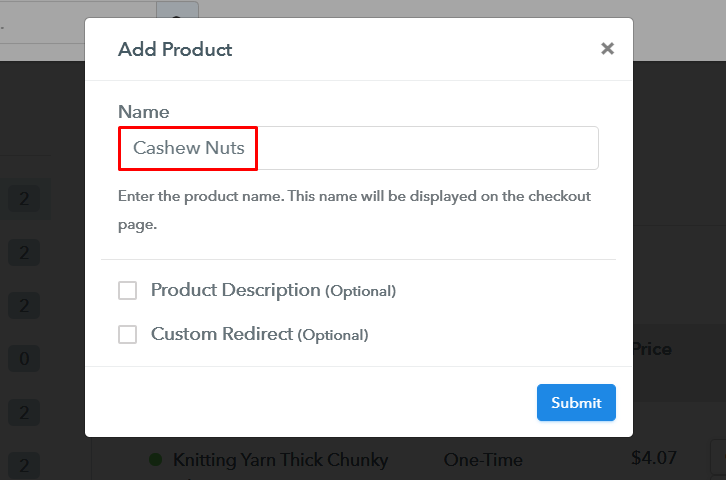 Afterward, click on the "Submit" button after filling the details.
Note: Here you can add all the products related to the similar category by creating plans for each of them.
Step 6: Add Plans
Let's unfold out plans for different kinds of cashew nuts available in your store.
(a) Select Add New Plan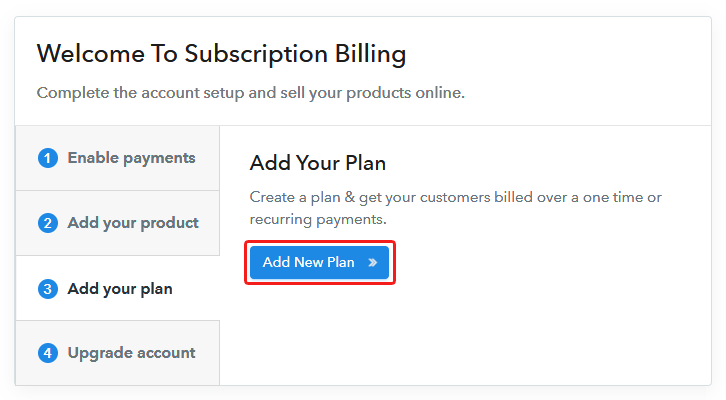 (b) Specify the Plan & Pricing Details
The subsequent thing to do is fill all the details about cashew nuts like plan name, code, price, set-up fee, and much more to move on.
(c) Add Image & Description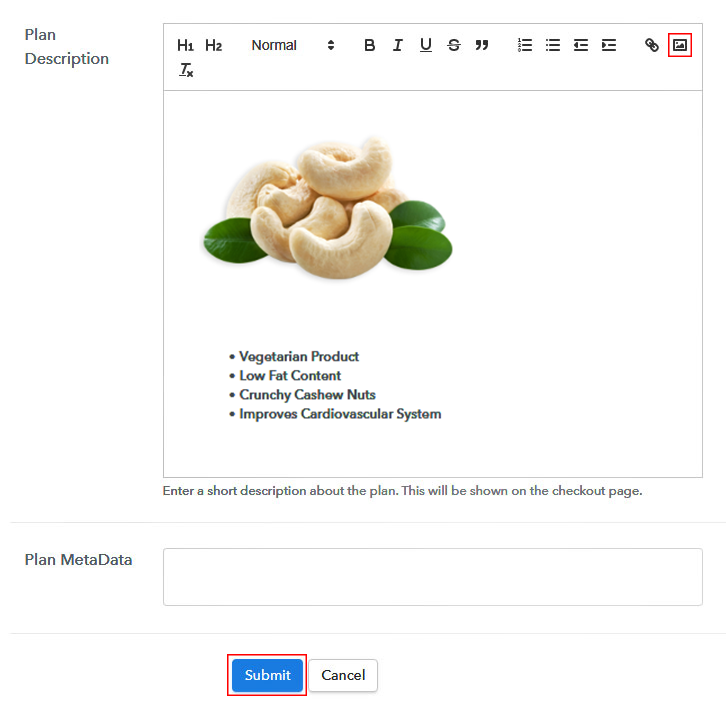 Moreover, it is necessary to write a brief description of cashew nuts using bullets, images, etc, to bring natural buyers to the checkout page.

Following, click the "Submit" button to add cashew nuts on the checkout page.

Additionally, you can add multiple plans and types of cashew nuts in your product list which you want to market online.
Step 7: Share your Checkout Page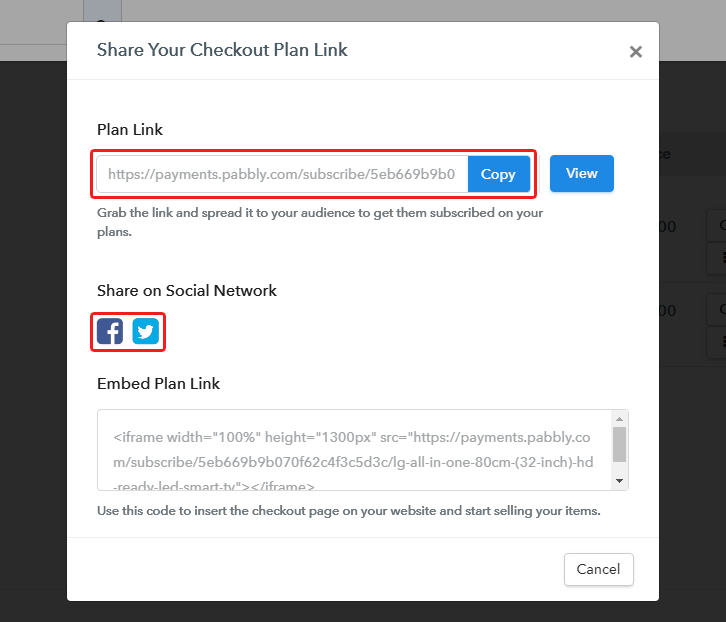 Furthermore, share the checkout page of cashew nuts on social media accounts like Facebook & Twitter to catch the buyer's attention.
Besides, you can share the direct link of the cashew nut's checkout page with your customers via SMS or email marketing.
Additionally, embed the provided plan link of cashew nuts in the buttons or any anchor text on your website.
Step 8: Preview Checkout Page
Follow up the recommended steps to preview the checkout page:
(a) Click on the View Button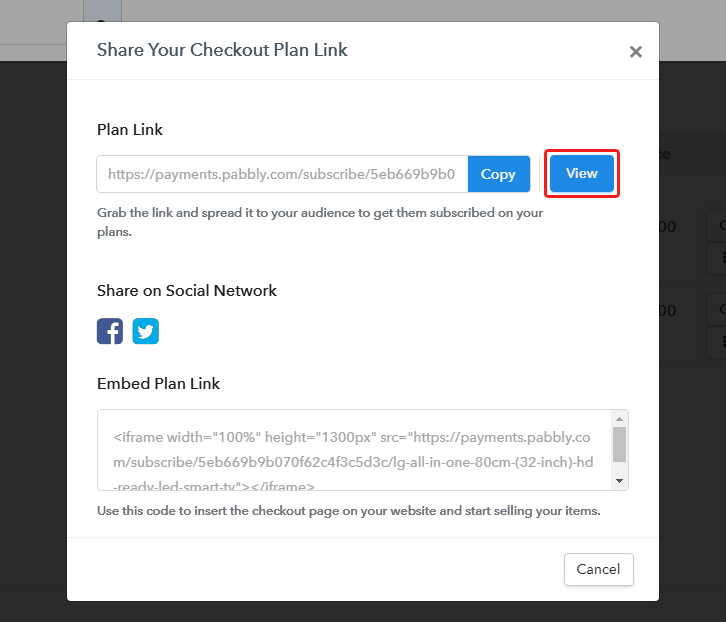 (b) Take a Look at the Checkout Page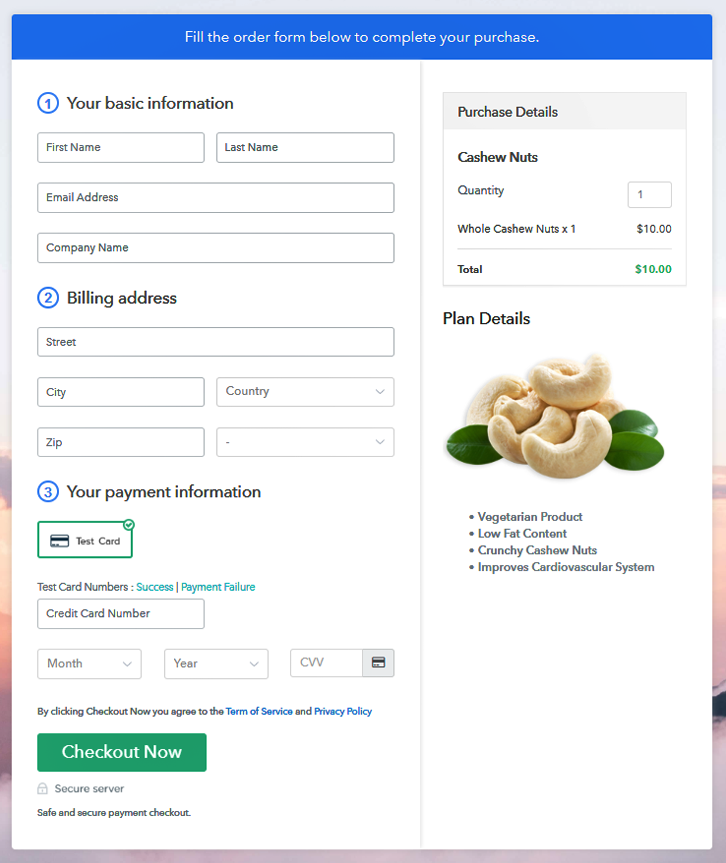 Step 9: Embed Checkout Page in Site & Sell Cashew Nuts Online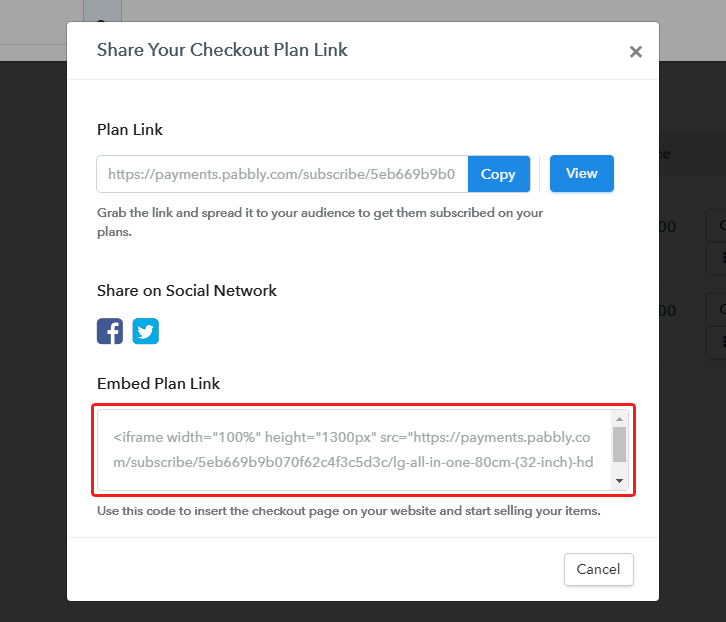 Simply copy the link and add the checkout page to sell cashew nuts online at any proper place on your WordPress site.
(a) Edit the Page & Paste the Copied Link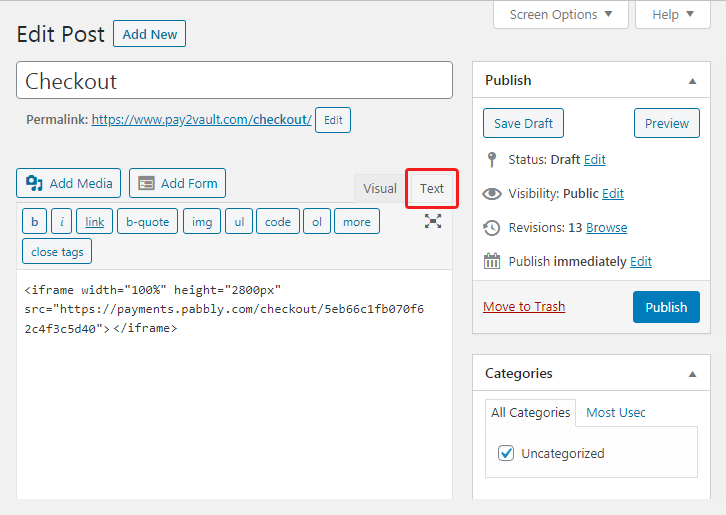 Further, paste the plan link of cashew nuts on a text editor of the WordPress dashboard.
(b) Save & Publish the Checkout Page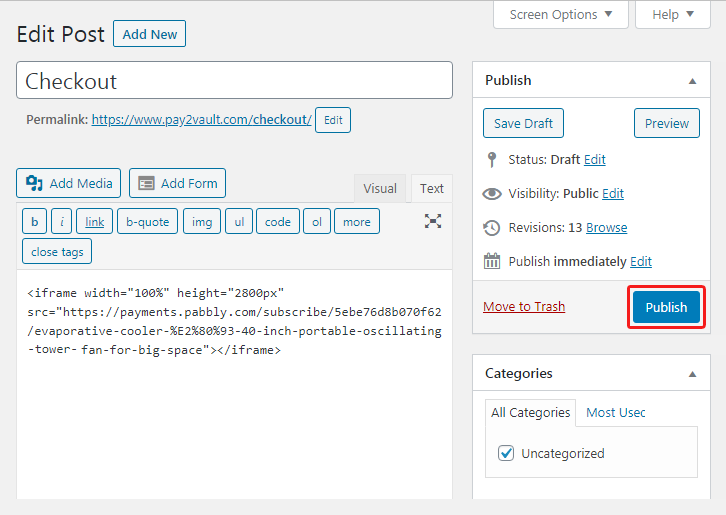 Tap the "Publish" button, after doing changes.
(c) Check out the Final Look of your Checkout Page on WordPress Site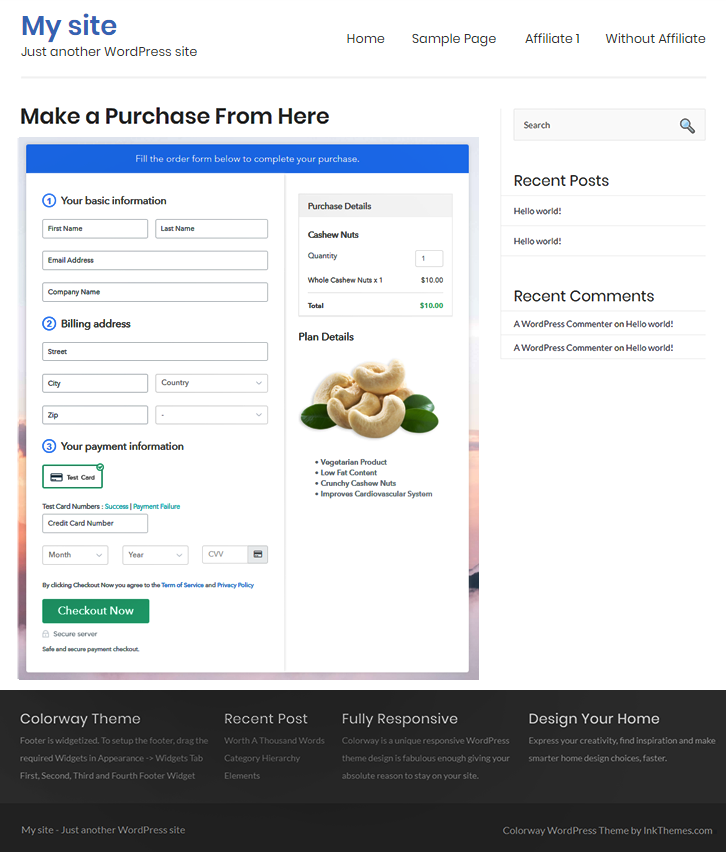 Step 10: Multiplan Checkout Page
Note: In case you want to sell multiple products via a single checkout page, you can create a multi-plan checkout page otherwise skip this step.
(a) Click on Add Mutiplan Checkout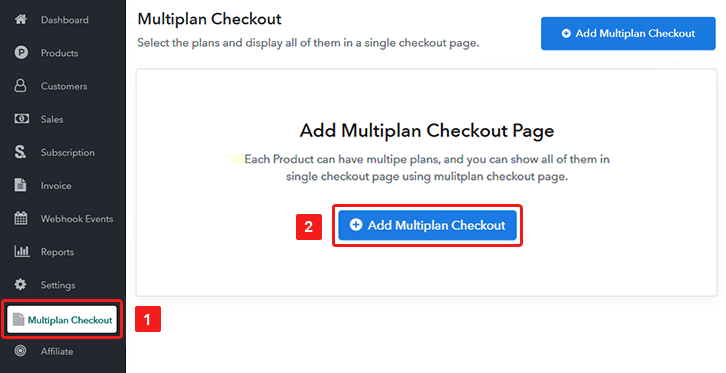 (b) Add Plans to Sell Multiple Cashew Nuts from Single Checkout Page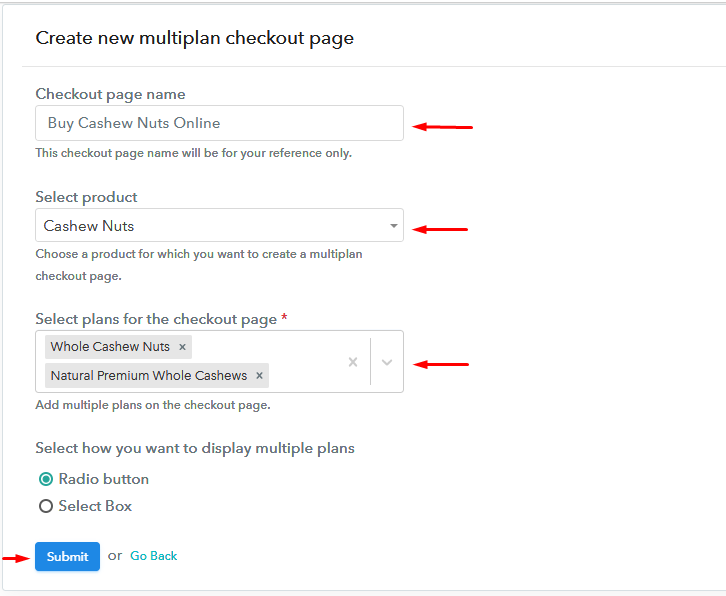 (c) Take a Look at the Checkout Page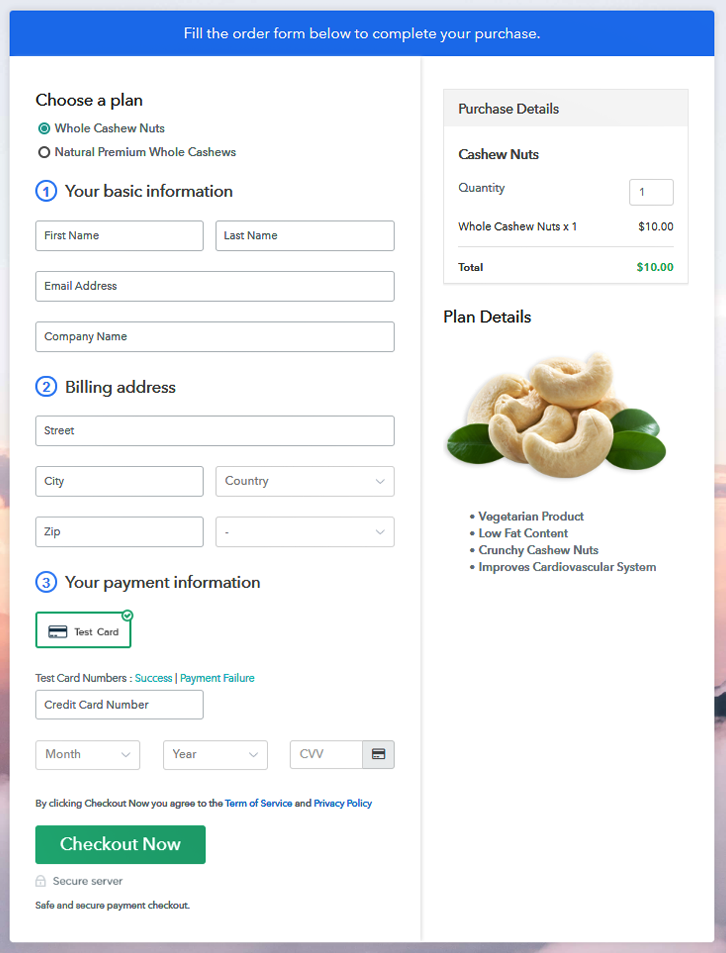 Wrapping Up
There you have it! We discussed the method to give your cashew nuts business a head start. All the mentioned steps are easy and can be executed without any difficulty. But, in case you find any trouble dealing with the software, you can always reach out to the Pabbly Subscription Billing support team.

So, don't wait anymore, dive into this software, and let us know your reaction in the comments section.
You May Also Like To Read –