Ideal For: All the agricultural product manufacturers, agricultural product sellers, agricultural product dealers, retail agricultural product shop owners, and other merchants can use this method to take their agricultural product selling business online.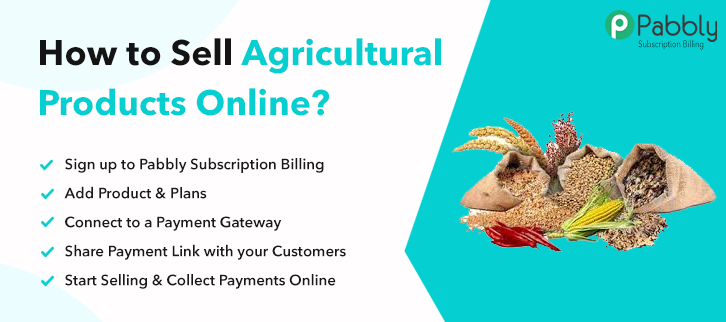 Why Choose this Method for Selling Over any Other Solution?
Unlike any other solution, this method allows you to:
List and sell your agricultural products for FREE. Absolutely no payment required.
No commission on sales.
Collect payment through multiple payment modes from a single checkout page.
Sell one time or recurring subscriptions of your agricultural products.
Sell and collect payment in any currency as per your requirement.
Give discounts on your products by offering special coupon codes.
Add sales commission agents to help you in selling your agricultural products.
Farming is considered one of the toughest and challenging jobs on this planet. Not just this, it brings livelihood to many houses, and somehow every sector is dependent on it. So, if you are looking for ways to make some bucks out of selling agricultural products online. Then, this is your spot.
Why would you like to sell agricultural products online?
The reason is it contributes to the nation's economy and there is a huge uptick in the demand for agro foods all across the globe. In one of the surveys done by ResearchAndMarkets.com, it has been claimed that the agricultural product market will touch a value of USD 18.9 billion by 2025.
A large number of the crowd is shifting towards organic and healthy food but somehow manufacturers suffered due to mediators and don't get a fair price. But, what if we say that you can give your agricultural product business a head start without any mediator.
Yes! Actually you can, using the software named Pabbly Subscription Billing which lets you create startling checkout pages to sell farming products online. Some of its rarest features involve:
List various grains on the single checkout page
Collect currency in both online and offline mode
Offer fair price, discount and coupon codes to customers
Add taxation rules according to country or region
These are some benefits of the software and now let's build a checkout page from scratch using this tool.
This is How your Checkout Page will Look Like After Creation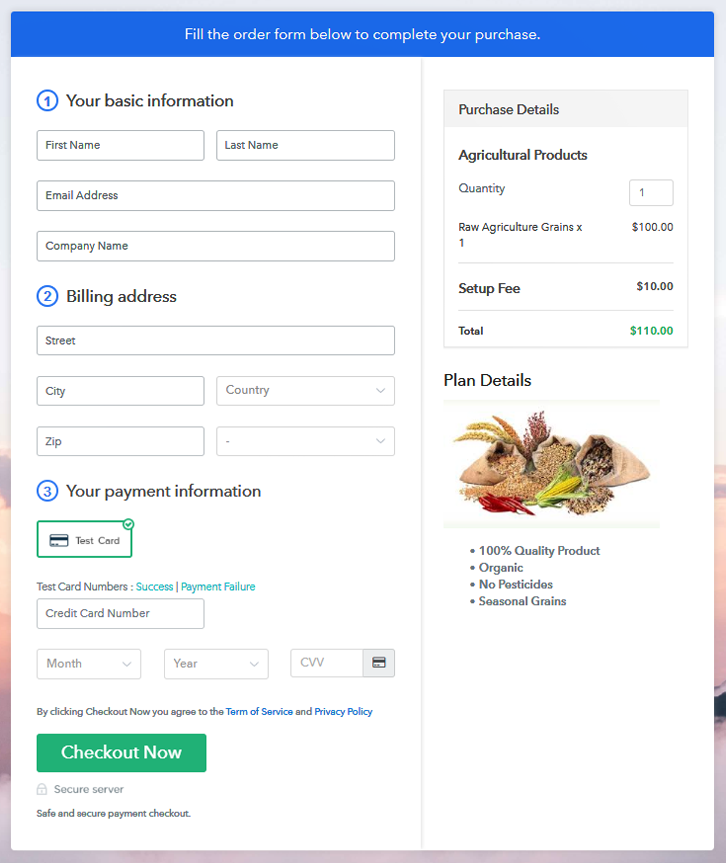 Let's See How to Sell Agricultural Products Online (step by step)
Step 1: Login to Pabbly Subscription Billing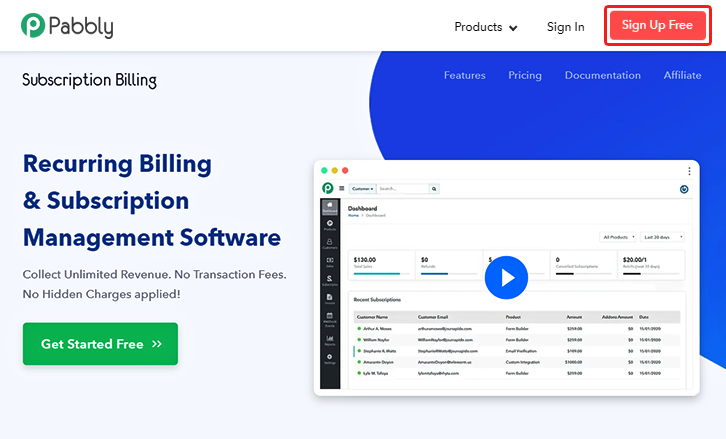 Start the process by visiting the Pabbly Subscription Billing site and then click on the button "Sign up Free". Afterward, you will be directed to their sign-up page where you need to fill out the fields manually, or else you can sign in via the Gmail account.
Sign Up For Free!
Step 2: Select Subscription Billing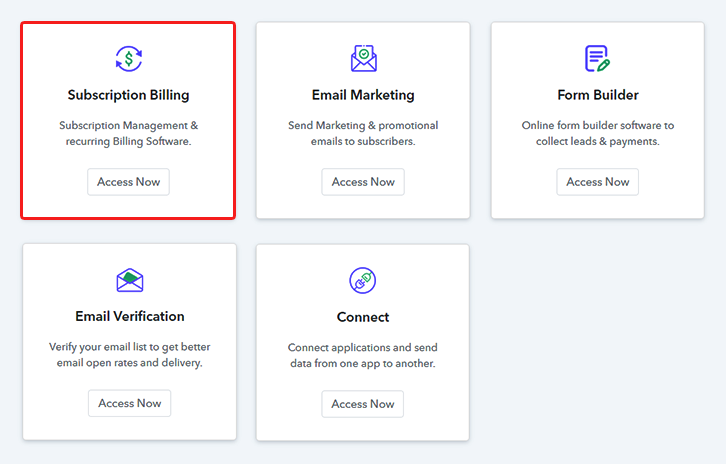 Step 3: Account Setup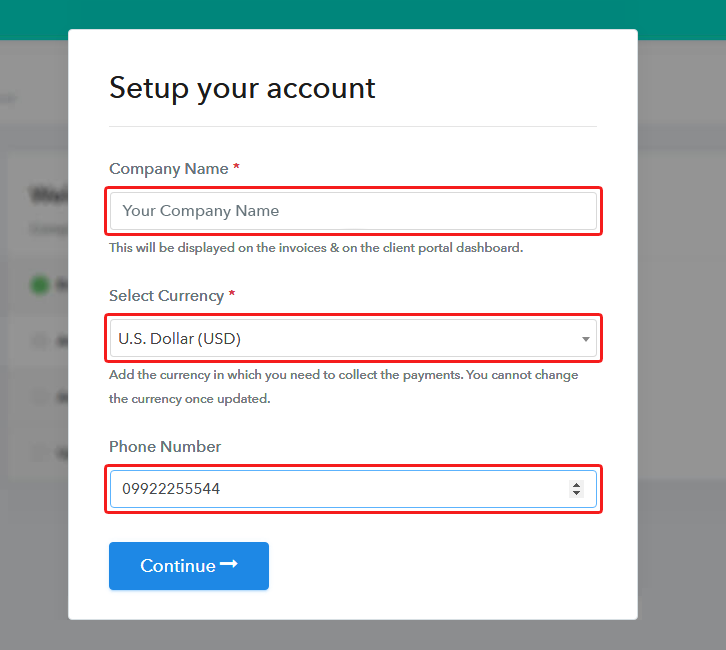 Once after clicking on the "Access Now" button of the software, it will open the page with details like company name, select currency, and phone number. Simply click the "Continue" button.
Step 4: Connect Payment Gateways To Sell Agricultural Products Online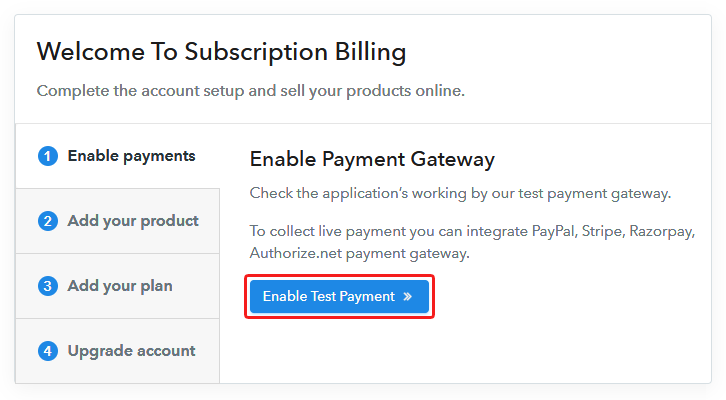 The next step is to gain knowledge of software payment procedures using a test payment gateway. Here, we are also using a test payment gateway for creating a checkout page. Not just this, it has multiple payment gateways such as PayPal, Stripe, etc. Below we are introducing payment integration guides to help you out.
Step 5: Add Your Product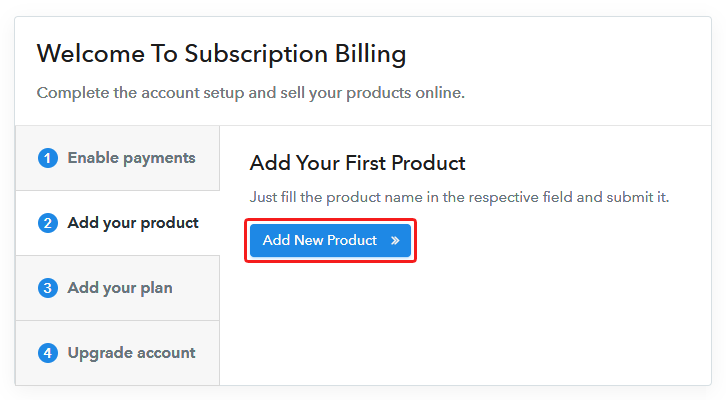 The next step is to name your product which is agricultural products. Specify the types of products like farming equipment, dairy products, etc. Also, write a short description of agriculture products to grab the buyer's attention.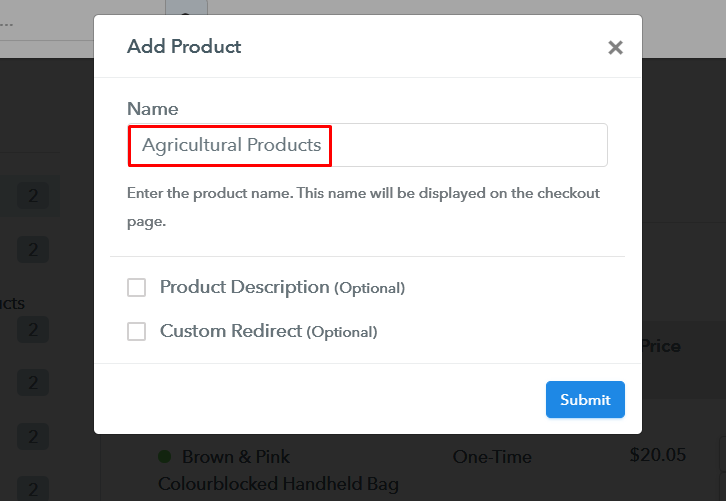 Fill out the complete details and your product is created.
Note: Here you can add all the products related to the similar category by creating plans for each of them.
Step 6: Add Plans
Let's rollout plans for different kinds of agricultural products available in your store.
(a) Select Add New Plan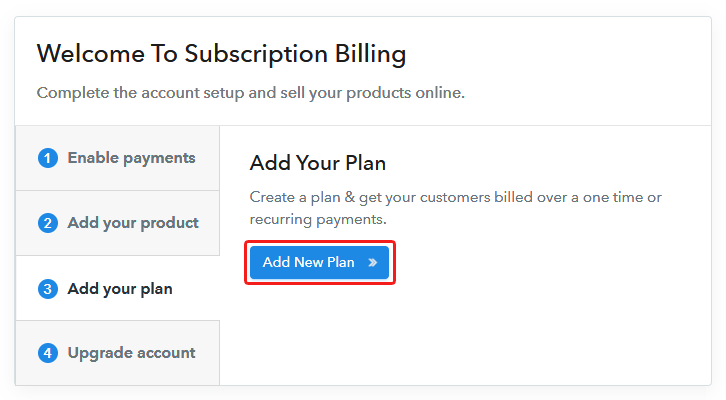 (b) Specify the Plan & Pricing Details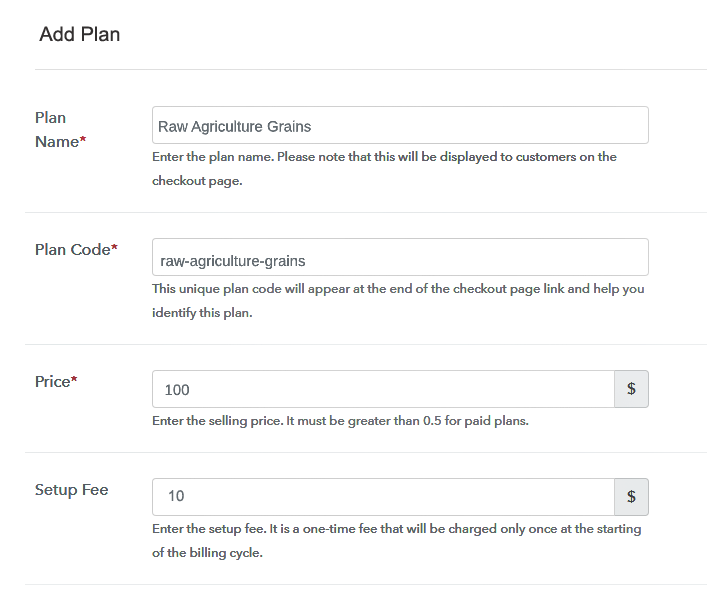 Fill out aspects like plan name, code, price, set-up fee, and much more to continue.
(c) Add Image & Description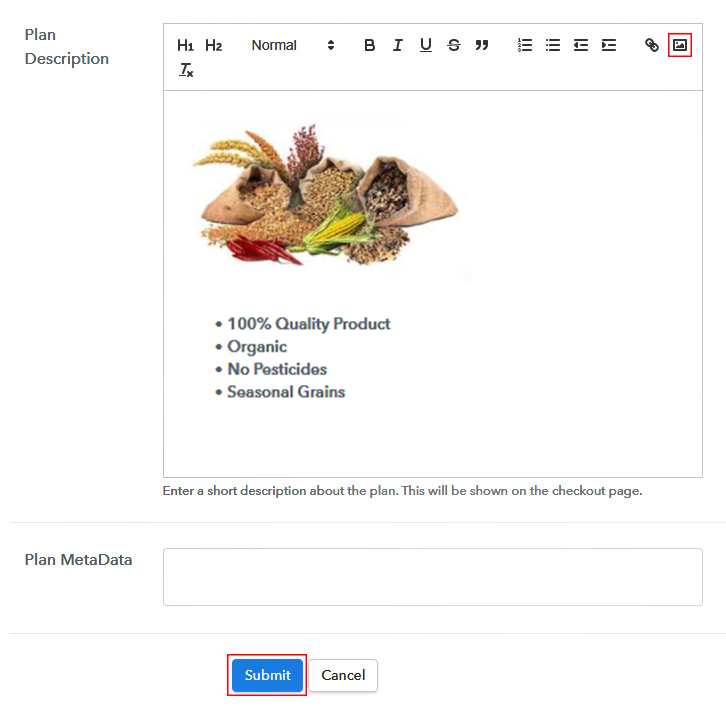 Furthermore, to sell agricultural products through the checkout page, it is basic to write a brief description of agricultural products using bullets, images, etc.

Besides, to add a product on the checkout page, click on the "Submit" button.

Additionally, you can add various plans and types of agricultural products in your product list which you want to broadcast in the digital market.
Step 7: Share your Checkout Page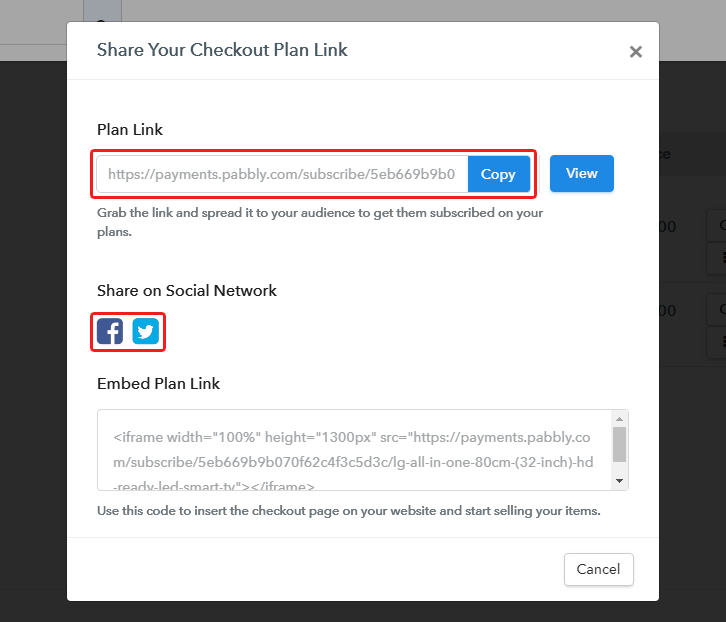 Now, just share the checkout page on Twitter & Facebook.
Furthermore, you can also emails and SMS the checkout page link to your clients.
Besides, in order to redirect users to the checkout page, embed the link of a plan on anchor text or buttons.
Step 8: Preview Checkout Page
Follow up certain steps to preview checkout page:
(a) Click on the View Button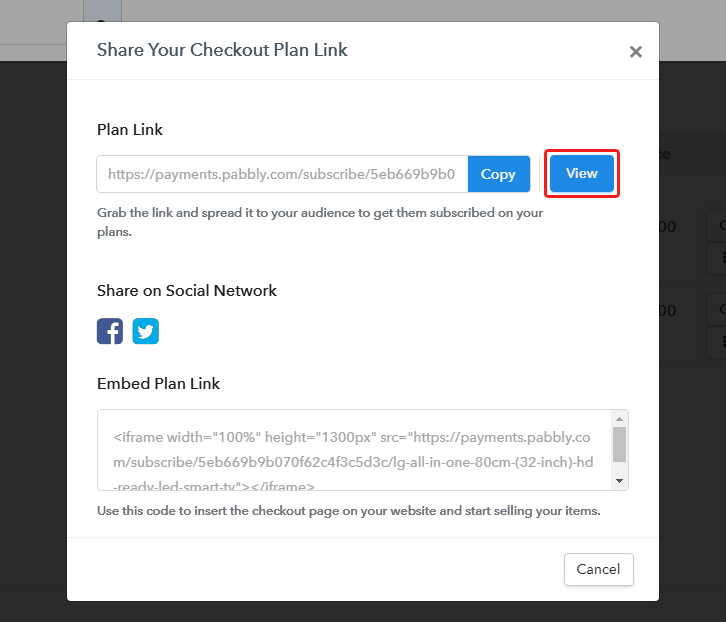 (b) Take a Look at the Checkout Page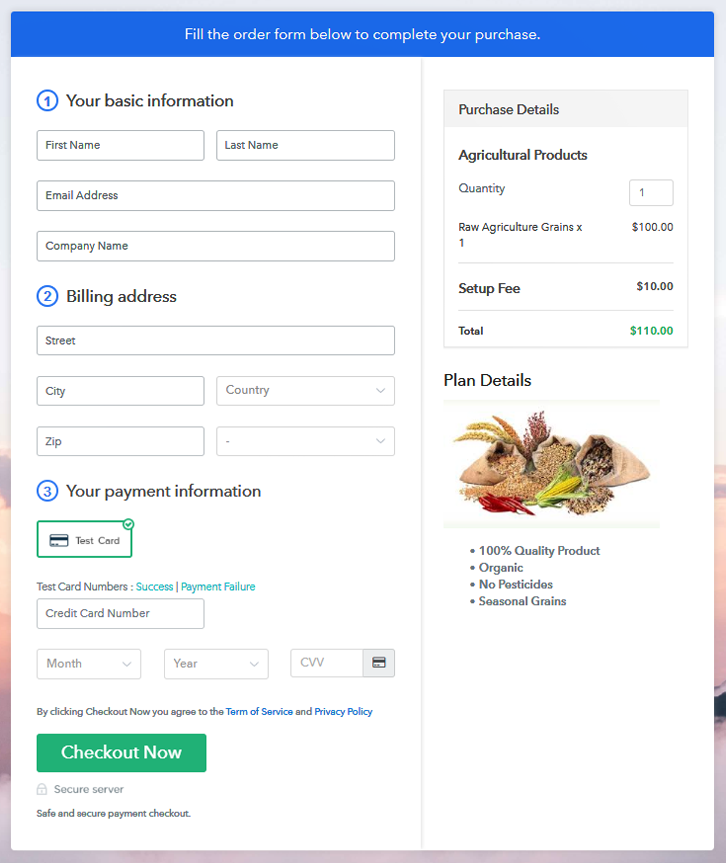 Step 9: Embed Checkout Page in Site & Sell Agricultural Products Online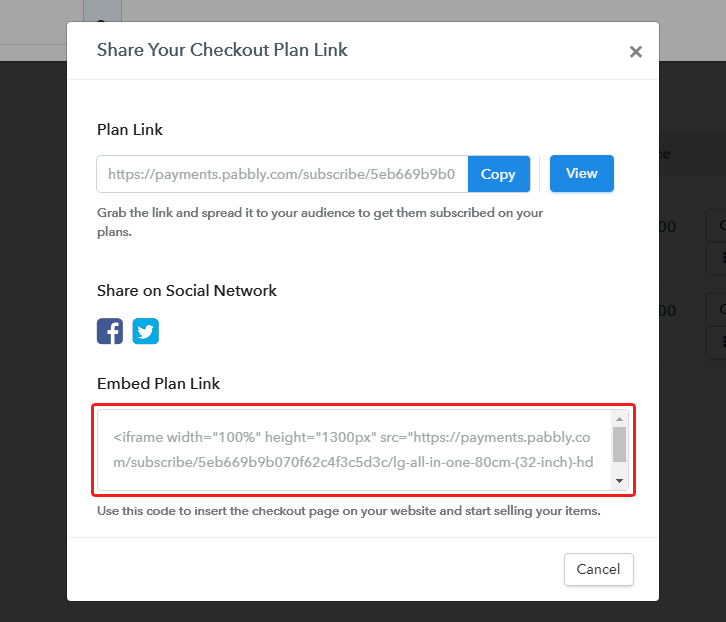 Next, copy the link and add the checkout page on your site.
(a) Edit the Page & Paste the Copied Link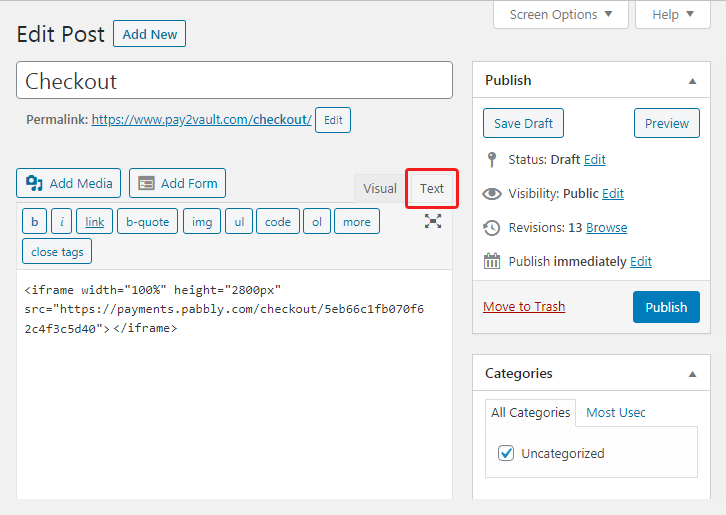 Later, copy the link and paste it to the text area of the editor.
(b) Save & Publish the Checkout Page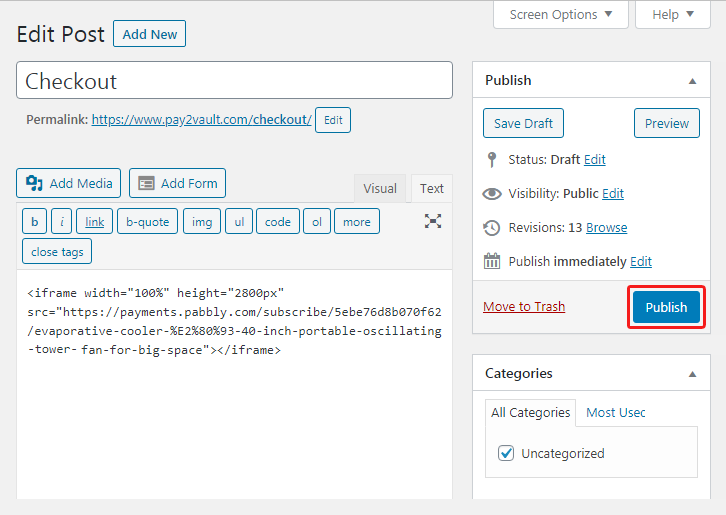 Once you're done with changes, hit the "Publish" button.
(c) Check out the Final Look of your Checkout Page on WordPress Site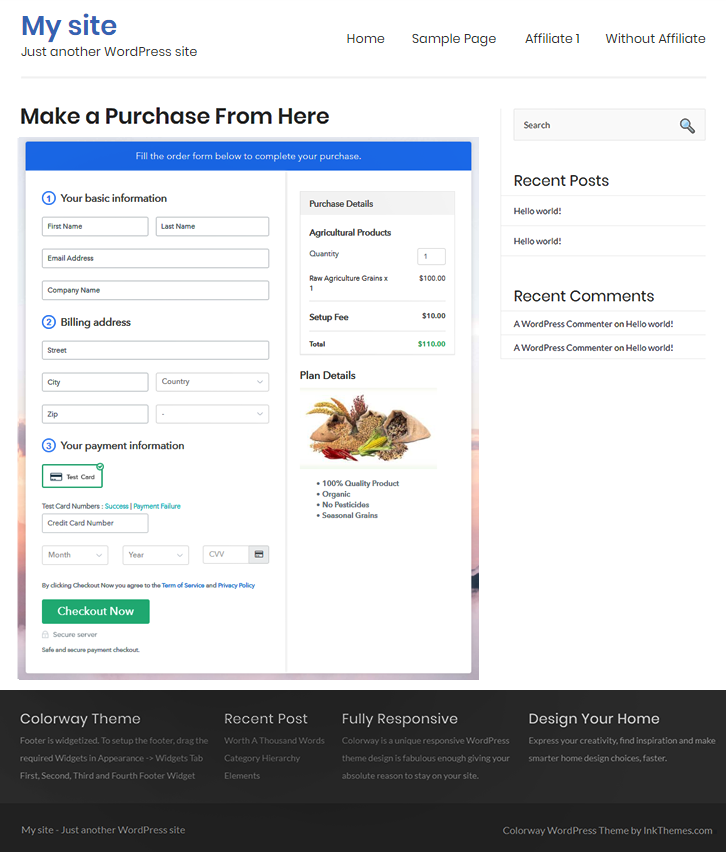 Step 10: Multiplan Checkout Page
Note: In case you want to sell multiple products via a single checkout page, you can create a multi-plan checkout page otherwise skip this step.
(a) Click on Add Mutiplan Checkout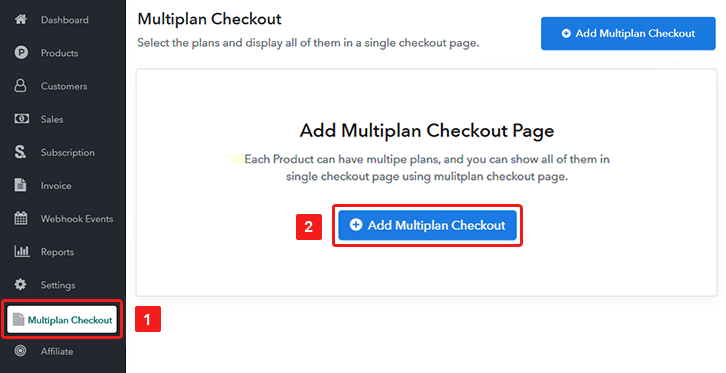 (b) Add Plans to Sell Multiple Agricultural Products from Single Checkout Page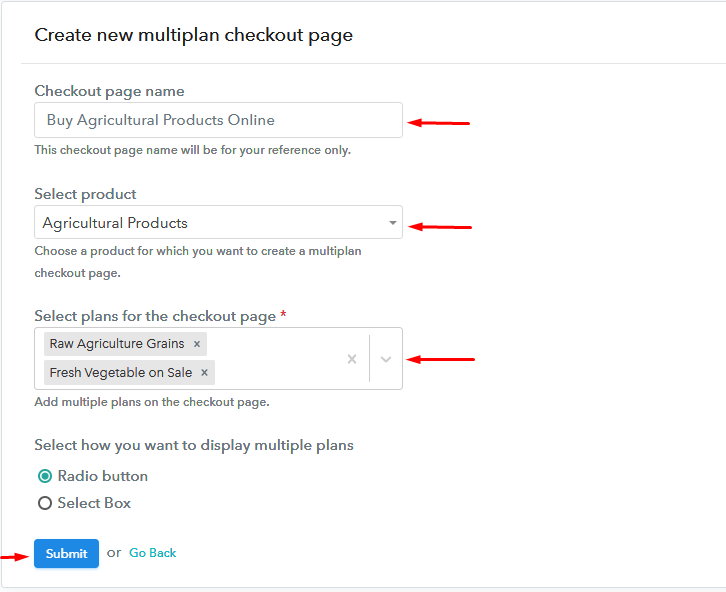 (c) Take a Look at the Checkout Page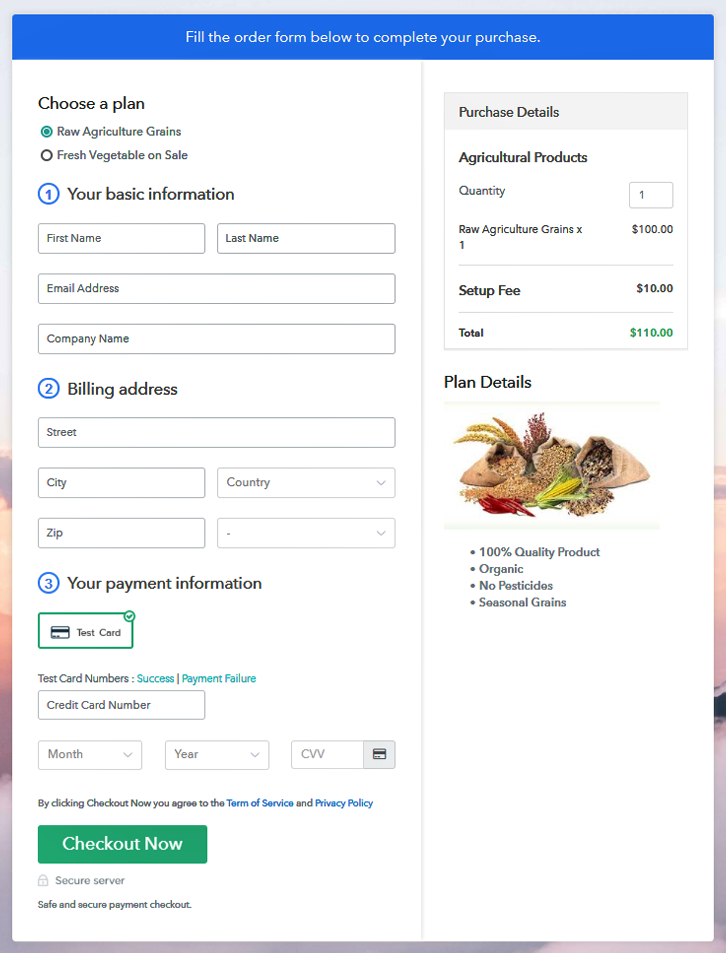 Wrapping Up
At the end of this blog, one of the quotes of Brett Brian makes more sense that "Farming is a profession of hope." And, it is wise to get the price you deserve which is only possible by start selling agricultural products online. Therefore, follow all the mentioned steps and you're good to go.

So, try out this software and let us know your reaction in the comments section.
You May Also Like To Read –