Wondering if you can get a cheap alternative to Chargify?
Well, there are plenty of options available in the market that you might consider as the best fit for your business/organization. However, there is no denial in the fact that Chargify has been the most trusted billing software because of its bonus attributes, integrations, recurring billing, etc.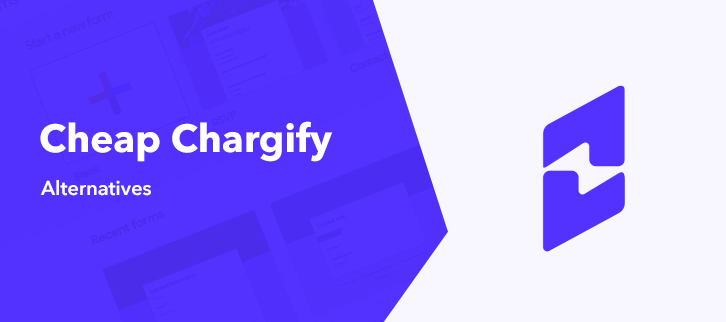 But, when it comes to its pricing everyone goes through the second thought that is it worth investing so much for all such features? Moreover, it doesn't allow you to pause your subscription plan and resume option. So, here we are with the best shortlisted Chargify alternatives at very cheap pricing along with their free trial.
Quick Comparison Between The Cheap Alternative To Chargify
Service
Basic Plan
Affiliate Module
Transaction Fee (in %)
Revenue Threshold
Pabbly Subscription Billing
$19/m
✔
0
Unlimited
FreshBooks 
$6/m
✖
NA
NA
FastSpring
Get Quote
✖
NA
Tailor-Made
Bold Subscription Pro
Get Quote
✔
Get Quote
NA
MoonClerk
$15/m
✖
0.8%
Tailor-Made
"Pabbly Subscription Billing is one of the best software that offers you unlimited revenue, plans, customers, etc with no transaction fees."
The foremost tool in our list of cheap alternative to Chargify is Pabbly Subscription Billing. As, it is the best tool that offers you hassle-free management through automatic recurring billing, analytics, tax, transactions, etc.
Moreover, you can easily create affiliate links and promote your business/organization. It also provides you an accessibility to pause your subscription and resume it whenever you want.
Besides this, several branding features are provided in this software such as fevicon, custom domain, organization logo, etc. Furthermore, it also offers numerous payment features like one time/recurring billing, automatic payment, offline and manual payment. Isn't it amazing that all of these features are available in such a cheap cost?
---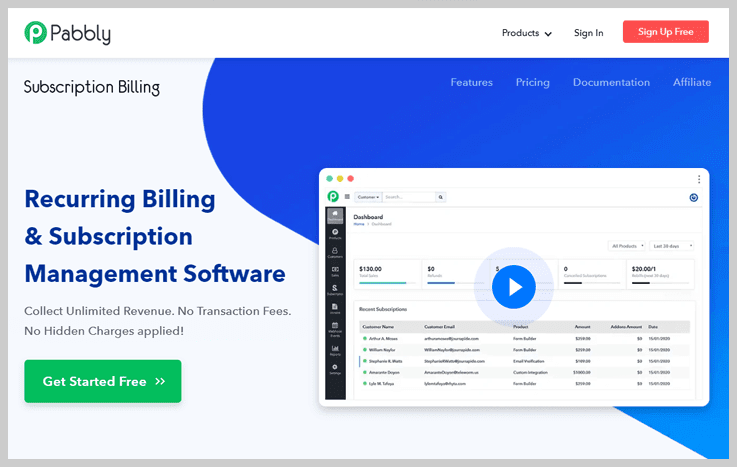 ---
Features
Payment Gateways – Several payment options are available in this software such as Stripe, PayPal, Razorpay, etc.
Third-Party Integration – Apart from this, through API and Webhook it enables you to integrate with Quickbooks, Netsuite, Xero along with several other platforms.
Tax Management – Moreover, using this feature, users can easily create tax rules that are based on their business, country, province, etc.
Plan Upgrade/Downgrade – Beside this, you can manage all the plan updates as per your need and can upgrade or downgrade it without canceling your subscription.
Dunning Management – This feature helps you to remind users for their pending payments, subscription closure, etc. via emails.
Client Portal – Furthermore, it offers individual client portal to customers so that they can track numerous attributes associated with their transactions, invoice downloads, etc. along with editing their profile.
Pricing
Starter – At $19/m, starter plan offers you all the above-mentioned features with unlimited access that serves up to 50 customers.
Rookie – Besides this, you can also opt for rookie plan that costs $37 per month which serves up to 100 customers.
Pro – Next, in this plan, you will get 150 customers at the price of $57 per month.
Advanced – Subsequently, its advance plan provides you billing of 250 customers at $79 per month.
Enterprise – However, this plan is completely customizable as per your need that gives you an access to more than 50k customers just by contacting the sales team.
2. FreshBooks – Recurring Billing Software
Secondly, in our list of Chargify alternative is FreshBooks that is a cloud-based software which one can get at an affordable price. Furthermore, it comes with easy to use double-entry accounting that uses automatic checks as well as balances in order to ensure compliance along with accuracy.
---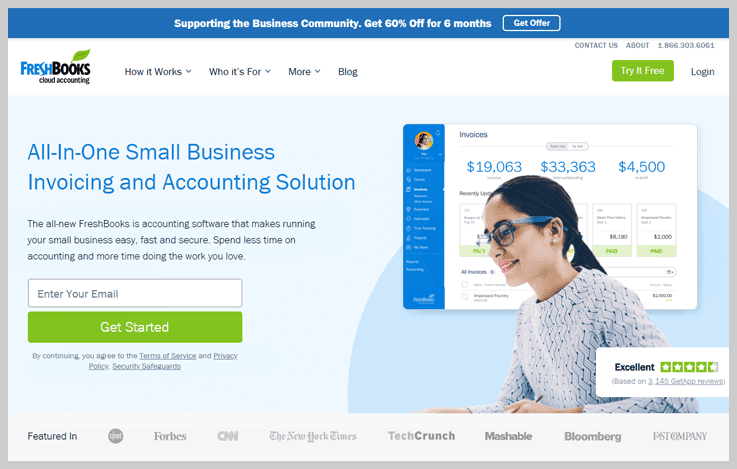 ---
Features
Mobile App – This software comes with a mobile app that allows you complete independence of accessing it whenever you want and wherever you are.
Invoicing – Next, it enables you to customize your invoices for recurring and one-time billing. You can also use multi-currency billing, apply discounts and set reminders.
Payment Gateways – Subsequently, this software comes with its own payment gateway and also gives you an access to Stripe payment.
Pricing
Lite – You can opt for its lite plan at $6 per month that allows you 5 clients.
Plus – At $10 per month, it offers you 50 clients.
Premium –  By choosing premium plan you will get 500 clients at the cost of $20/month.
Select – In this plan you can customize the pricing of more than 500+ customers by simply contacting the sales team.
3. FastSpring – Simple Payment Tool
Another best Chargify alternative we would like to recommend is FastSpring. Hence, it is an easy-to-use global e-commerce platform that offers 20+ currencies and 15+ languages. Besides this, FastSpring is designed to empower your business with recurring billing, dunning management, localized checkout experience and many more.
---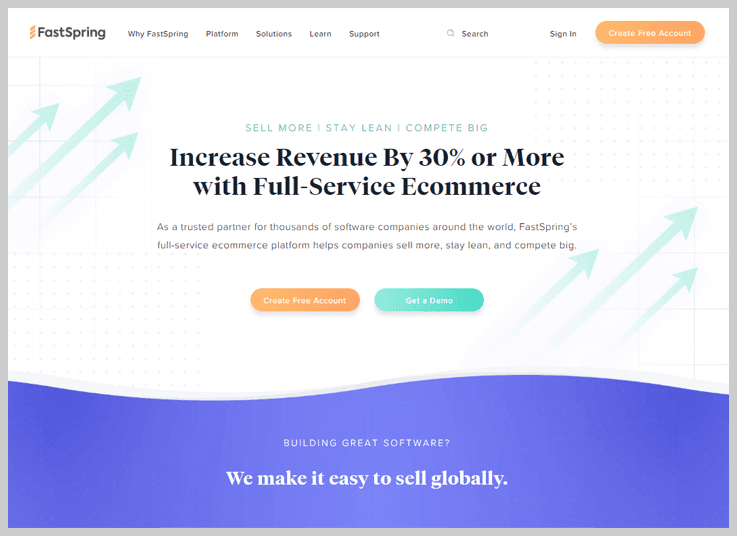 ---
Features
Integrations – It offers you third-party integration with WordPress, Facebook, Google, Bing and many more.
Automated Notification – Hence, in order to maintain direct contact with users, it enables you to automate invoicing, renewal notices, receipts, etc.
Risk Management & Compliance – Consequently, this software assures users to protect them from fraud through their 15-factor fraud monitoring and detection algorithm blocks fraudulent transactions.
Global Tax Compliance – Furthermore, FastSpring identifies the customer location and apply the tax as per their region to ensure the transparency of checkout.
Pricing
Fastspring pricing is completely based on the customers requirements.
Next, we have Bold Subscription Pro which enables you to manage recurring billing, subscription boxes, etc at affordable pricing. Moreover, with the help of custom portal users can edit, skip, pause their subscription along with payment methods.
---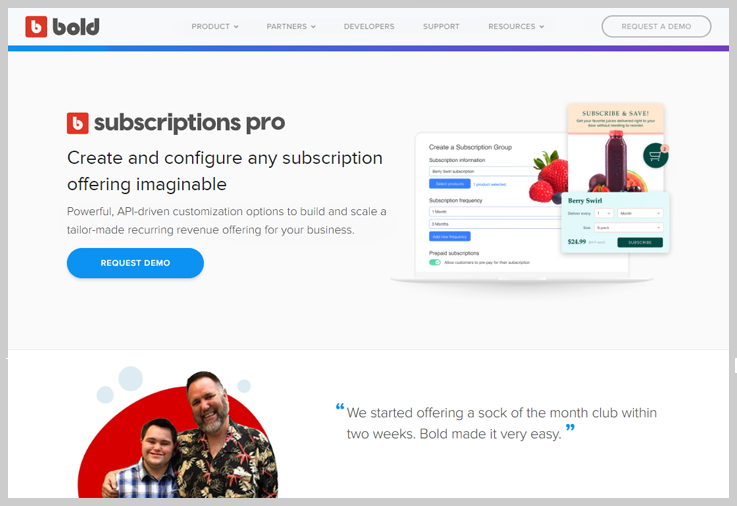 ---
Features
Payment Gateways – Bold Subscription Pro offers you several payment gateways like Braintree, PayPal, Authorize.net and many more.
Customize & Configure Subscription – Also, it enables you to customize as well as configure all the aspect of your subscription through creating a fully tailored checkout, storefront, etc for your customers.
Integrations – Moreover, it also allows you to integrate with language translators in order to engage with the customers of different countries.
Pricing
Bold Subscription Pro comes with custom pricing along with transaction cost. All you need to do is contact the sales team and create your own plan as per your requirement.
5. MoonClerk – A Versatile Management Tool
Last but not the least, we would like to recommend you MoonClerk software. It is a web-based application that provides you recurring and one-time billing experience. Furthermore, this software comes with easy to set-up interface that works on all the devices and makes your billing experience easier.
---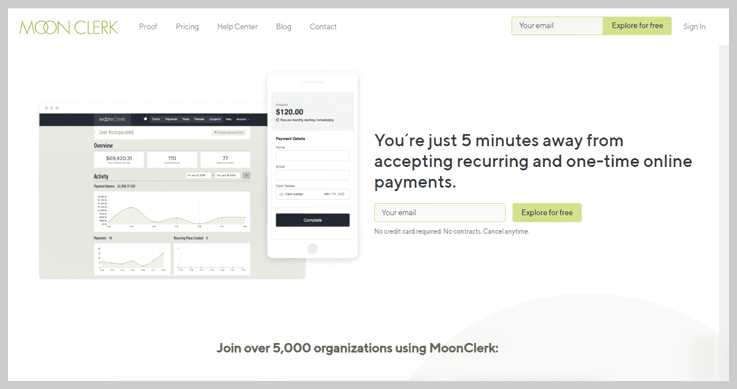 ---
Features
Customization – MoonClerk comes with several customization feature like choosing different logos, colors, fonts, etc.
Security Payment – Also, it offers top-notch security protocols to ensure that all the transactions are secured with SSL encryption, 1st level PCI complaint and secure hosting.
Integration – Moreover, this software enables you to integrate with MailChimp as a delivery agent in order to send emails to customers.
Pricing
Pricing of MoonClerk starts from $15 per month and increases on the basis of monthly volume.
Conclusion –
We hope this article has helped you in choosing the best Chargify alternative that fulfills all your requirements at a cheap cost. Also, you can go through them one by one and see which one fits the best for your business/organization. Moreover, if you have any queries and concerns, write it in the comment section below and we will be happy to help you.
You May Also Like To Read –