Ideal For: All the insurance agents, third party insurance sellers, insurance dealers, independent insurance sellers and other merchants can use this method to sell bike insurance online.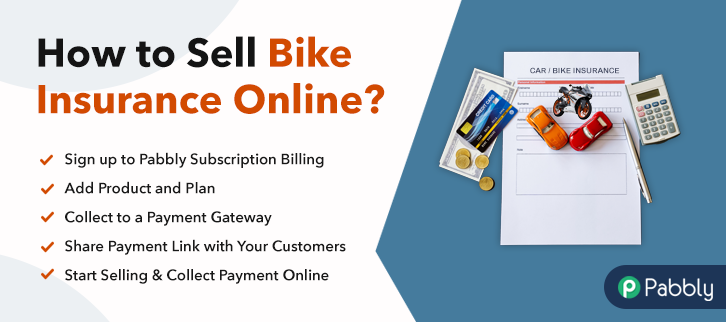 Why Choose this Method to Sell Bike Insurance Online?
Unlike any other solution, this method allows you to:
List and sell your bike insurance for FREE. Absolutely no payment required.
No need to pay commission on any of your sale.
Multiple payment options like PayPal, Credit Card, etc to collect payment from a single place.
Sell one time or recurring subscriptions of your bike insurance.
Collect payments & sell products in any currency as per your requirement.
Give discounts on your products by offering special coupon codes.
Add sales commission agents to help you in selling bike insurance online.
The highest growth for motorbikes in 2021 was seen in Asia Pacific regions like China, India, Japan, and South Korea. Now as a newly established insurance company you want to sell your insurance products to all these regions as well as other countries. But that is only possible if you sell bike insurance online. However, you lack the skills to set up a e-commerce market for selling bike insurance online.
Well, don't you worry, as in this article we will use an amazing Saas tool called Pabbly Subscription Billing which can sell bike insurance online easily. The other advantages of using this software are :
Unlimited Product Listing
Payment Collection in Offline/Online Modes
Mesmerizing Checkout Pages
Transparent Billing
Multiple Payment Gateway Integration
Analytics
Multiple Billing Models
Custom Domains
Tax Management
Automatic Alerts on Payment Completion/Failure
Now, we will straightaway dive into creating an awesome checkout page with Pabbly Subscription Billing to sell bike insurance online.
Note: Before selling bike insurance online, it is advisable to check the framework developed by the regulatory authorities of that region. Putting it succinctly, Pabbly Subscription Billing won't take responsibility for any fraudulent activities.
Final View of Checkout Page For Your Bike Insurance Selling Business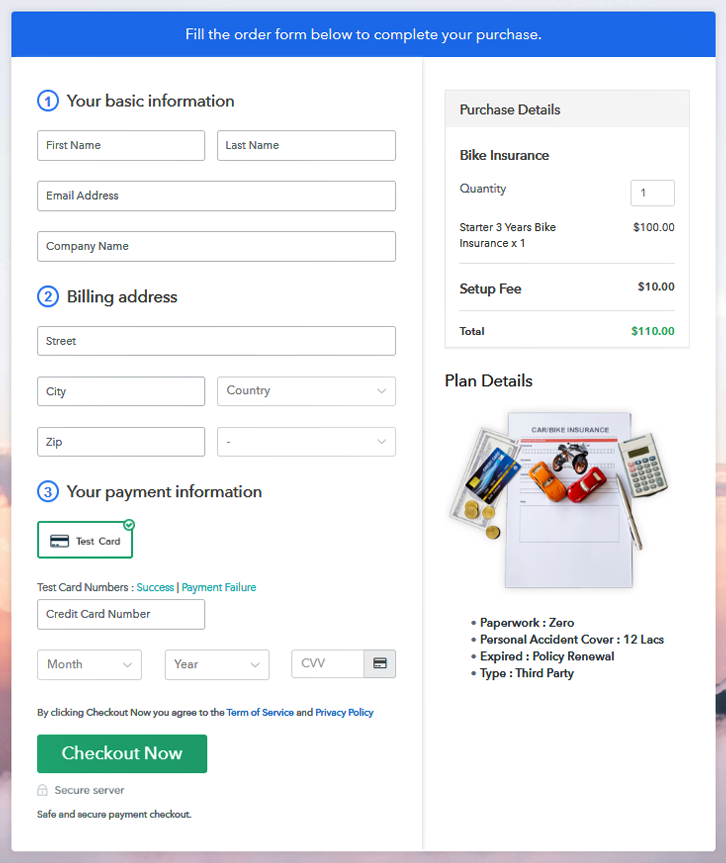 Let's See How to Sell Bike Insurance Online (step by step)
Step 1: Log in to Pabbly Subscription Billing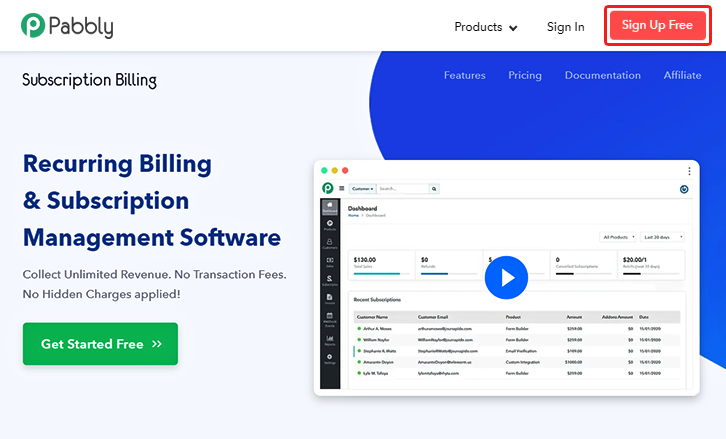 Lok in for the website Pabbly Subscription Billing in your browser. Now on the website click on the "Sign up Free" button. You can either manually fill all the details or simply sign in using your Gmail account.
Sign Up For Free!
Step 2: Select Subscription Billing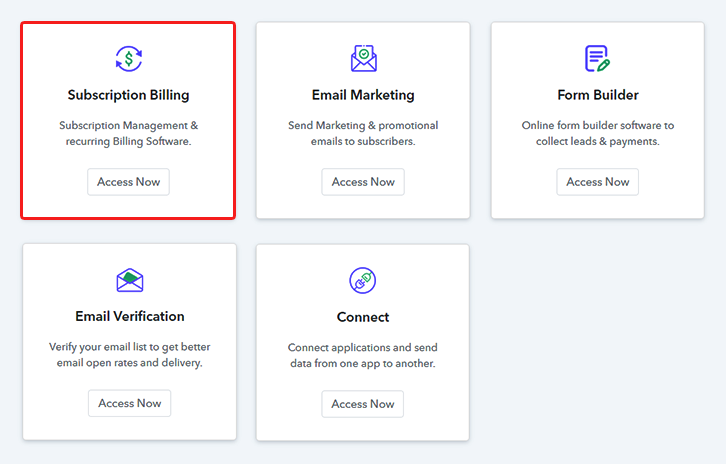 Step 3: Account Setup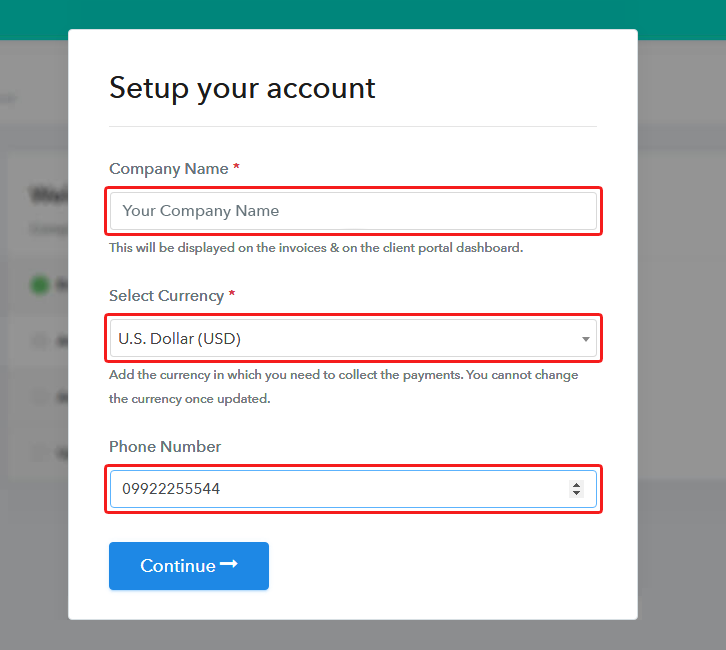 Click on the "Access Now" button of the software, a page will redirect with fields like company name, select currency, and phone number. Just fill out those details to continue creating a checkout page for bike insurance.
Step 4: Connect Payment Gateways & Start Bike Insurance Selling Business Online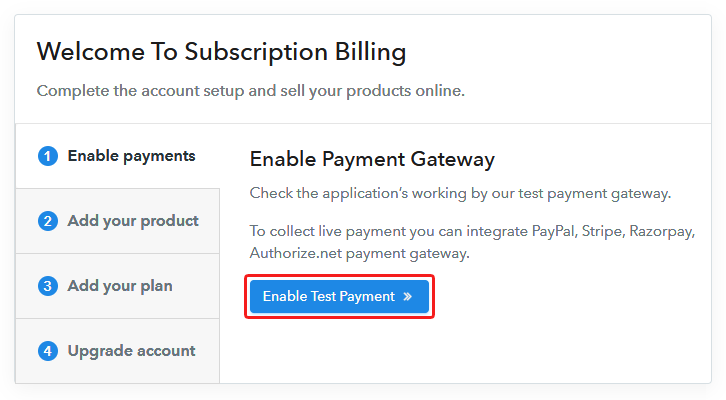 To prevent glitches during transactions, Pabbly Subscription Billing provides a dummy payment gateway where you can pilot test the entire payment experience of the customer in advance.

Furthermore, Pabbly Subscription Billing contains an integration guide for each of the payment gateways like Razorpay, PayPal, etc. You can access them from below this para. But I am going ahead to enable the test payment option to continue the process.
Step 5: Add Product For Your Bike Insurance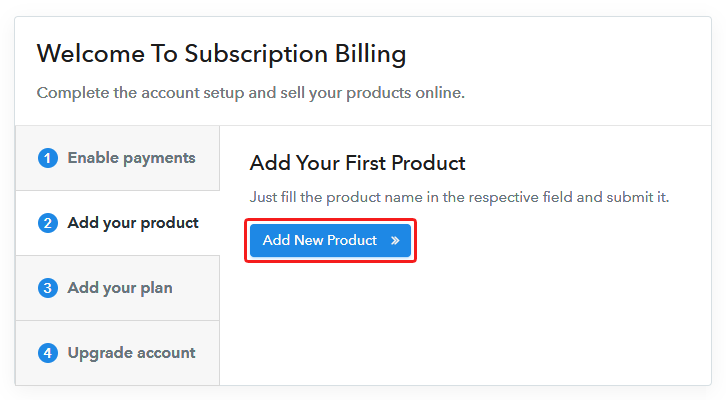 Now if the payment gateway integration went well, so let's begin to add the products. Below the "Enable Payments" segment there is the "Add your product" section click on it. This will generate a dialog box with a blue button "Add New Product". Click on it.

You have to add the required product title, in this case, it is the 'bike insurance'.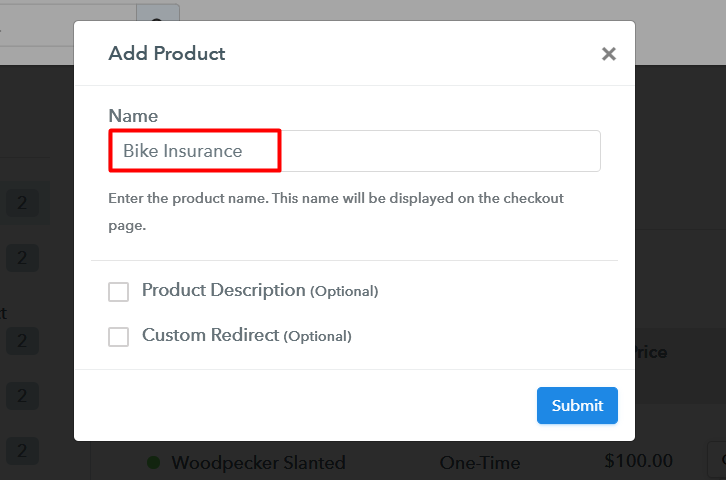 Fill out all the details like the name of the product and voila your product is created.
Note: Here you can add all the products related to the similar category by creating plans for each of them.
Step 6: Add Plans 
Let's rollout plans for different kinds of bike insurance available in your store.
(a) Select Add New Plan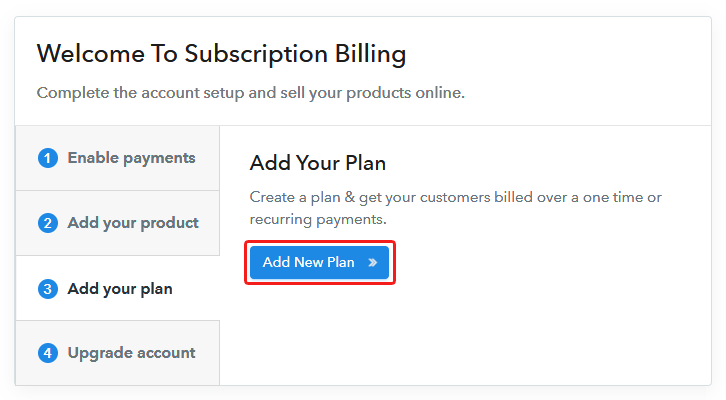 (b) Specify the Plan & Pricing Details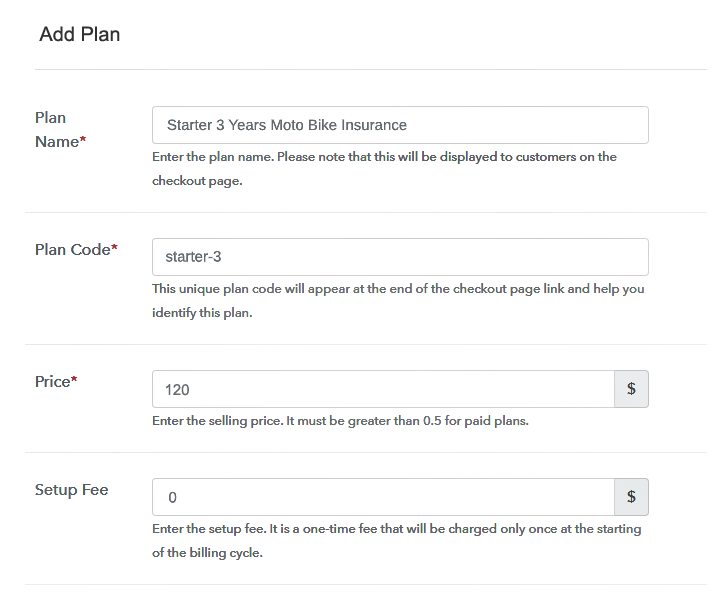 Here, on the plan page, you have to fill in information like plan name, code, price, setup fees, etc. Also, while scrolling down you will find different billing models like one-time payment, recurring, based on cycles, etc. Now, choose the one that interests you the most. Furthermore, you can change it any time you want.
(c) Add Image & Description of Bike Insurance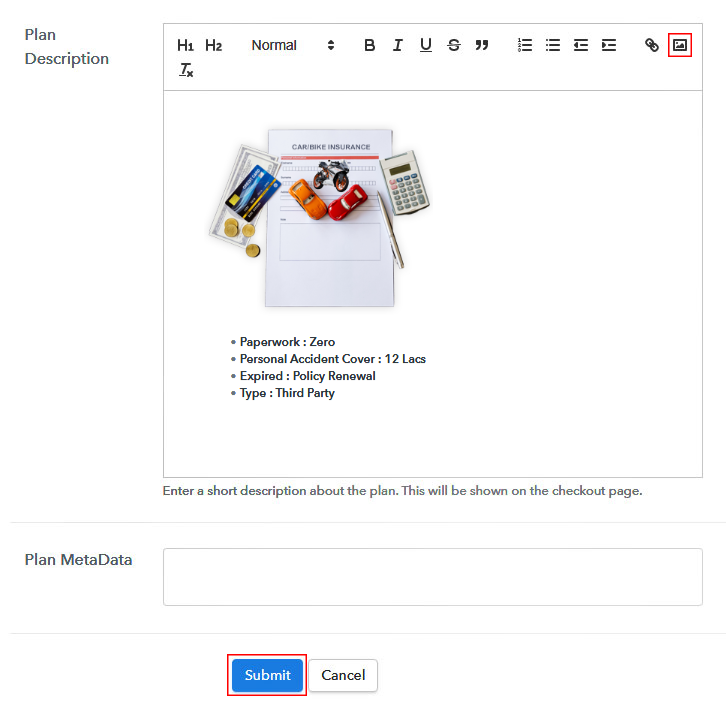 Insert images of the insurance schemes here by clicking on the upload button. You can add unlimited images of your schemes.

Furthermore, add some information on the insurance scheme in bullet points like tenure, date of expiry, premiums, type, etc.

Later after filling out the description, press the submit button.
Step 7: Share your Checkout Page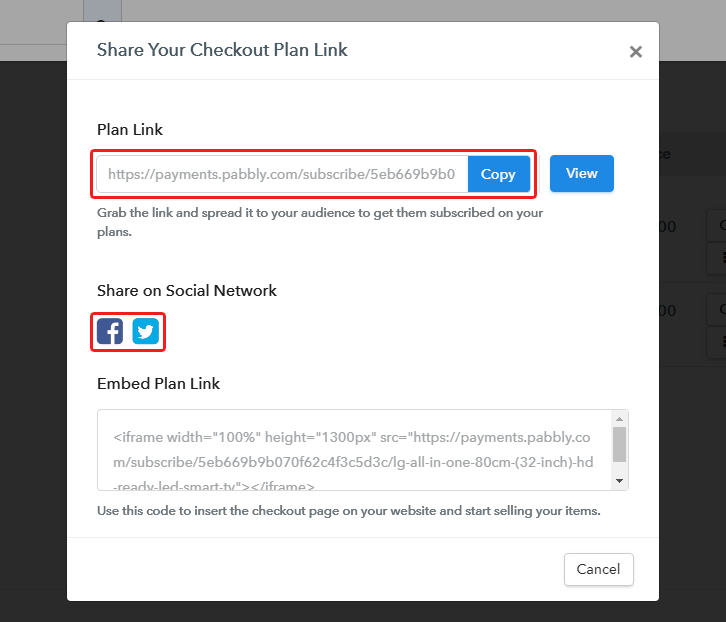 Now you can share the checkout page on social media sites like Facebook & Twitter for more product marketing by clicking the respective buttons.
If you are not satisfied with Facebook and Twitter, you can share the direct link of the bike insurance checkout page with your customers via SMS or email marketing.
Furthermore, insert the link of the checkouts in the buttons or any anchor text on your website.
Step 8: Preview Checkout Page
Follow up the recommended steps to preview the checkout page:
(a) Click on the View Button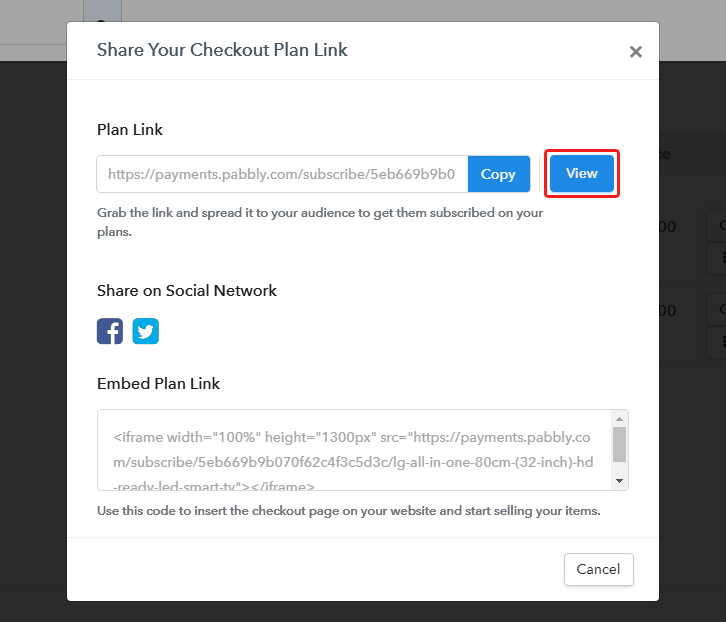 (b) Take a Look at the Checkout Page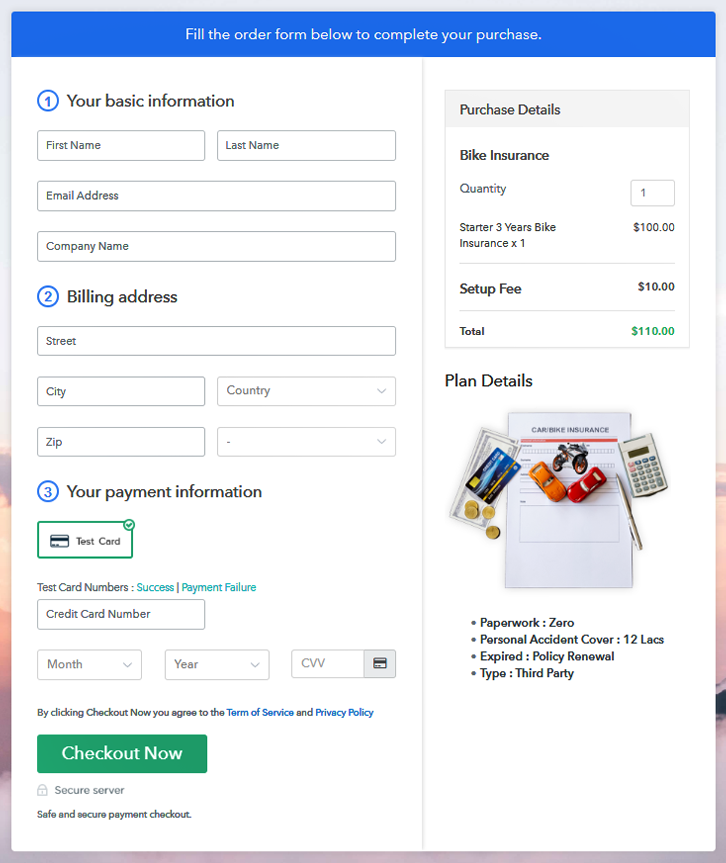 Step 9: Embed Checkout Page in Site & Sell Bike Insurance Online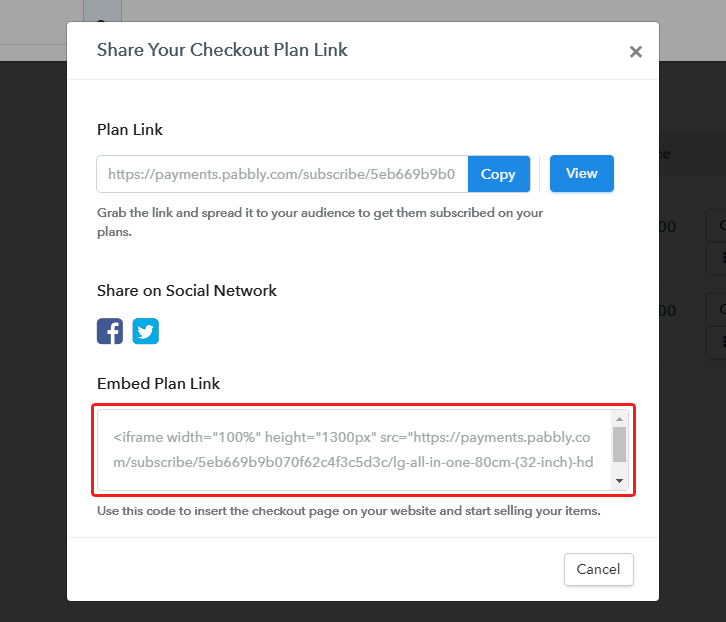 Just copy the link and add the checkout page to sell bike insurance online at any suitable place on your WordPress site.
(a) Edit the Page & Paste the Copied Link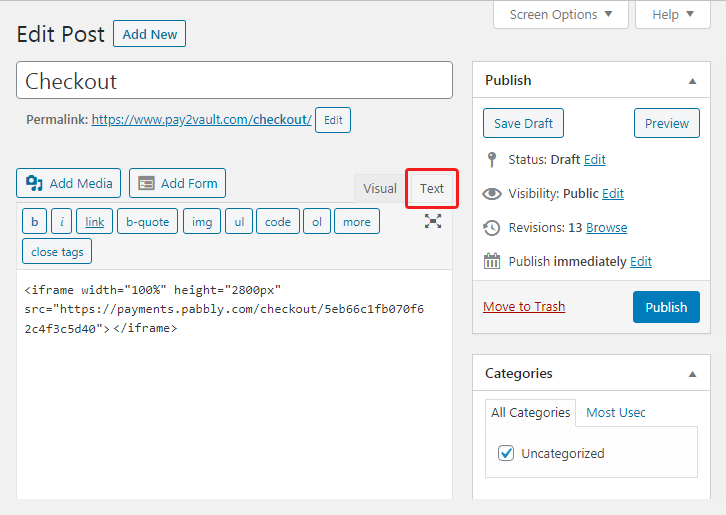 Further, paste the plan link of the bike insurance on a text editor of the WordPress dashboard.
(b) Save & Publish the Checkout Page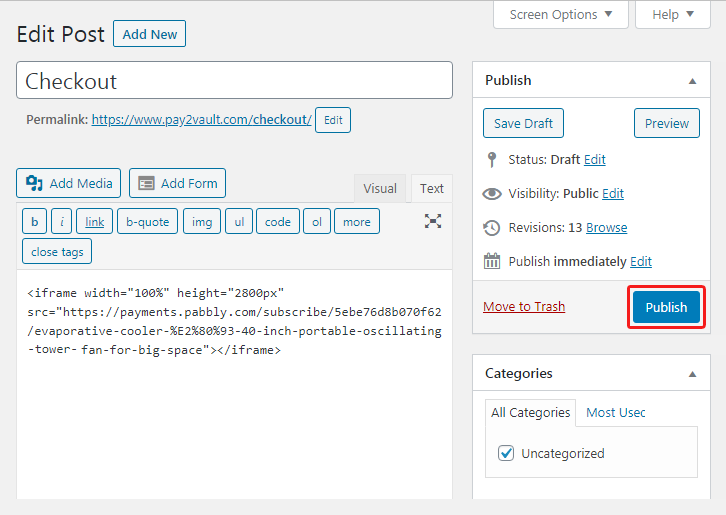 Next, click the "Publish" button, after making changes.
(c) Check out the Final Look of your Checkout Page on WordPress Site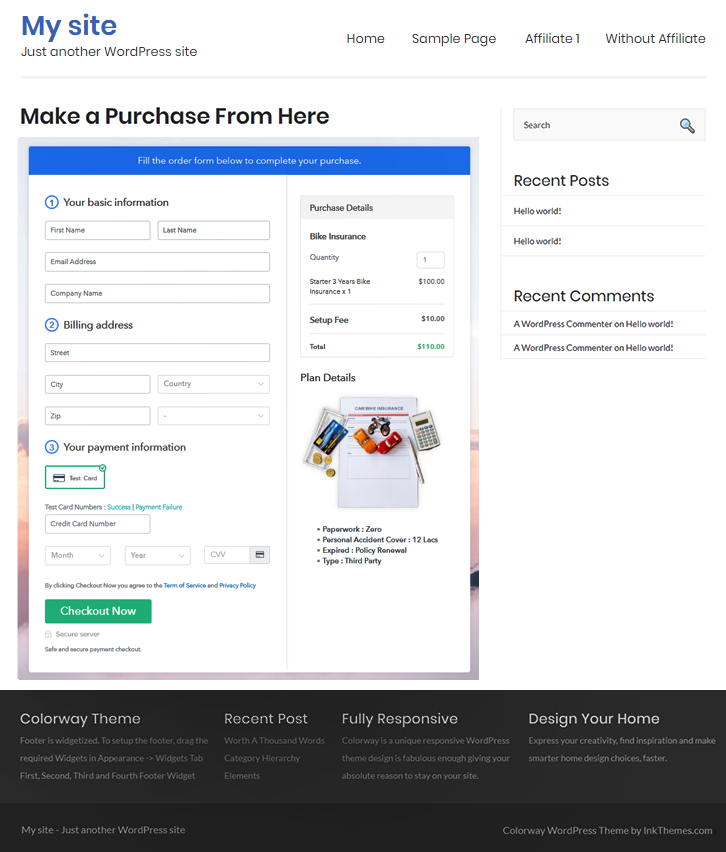 Step 10: Multiplan Checkout Page
Note: In case you want to sell multiple products via a single checkout page, you can create a multi-plan checkout page otherwise skip this step.
(a) Click on Add Mutiplan Checkout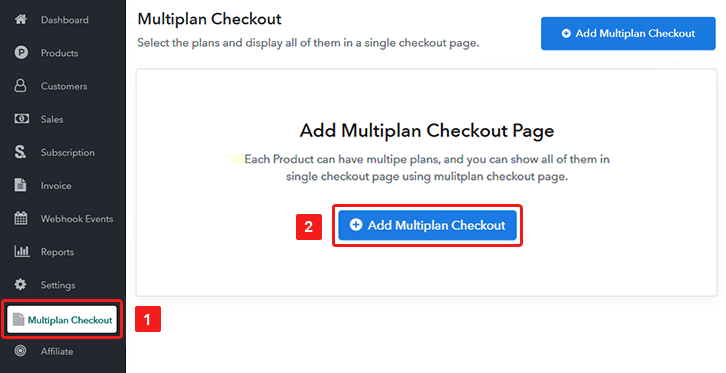 (b) Add Plans to Sell Multiple Bike Insurance from Single Checkout Page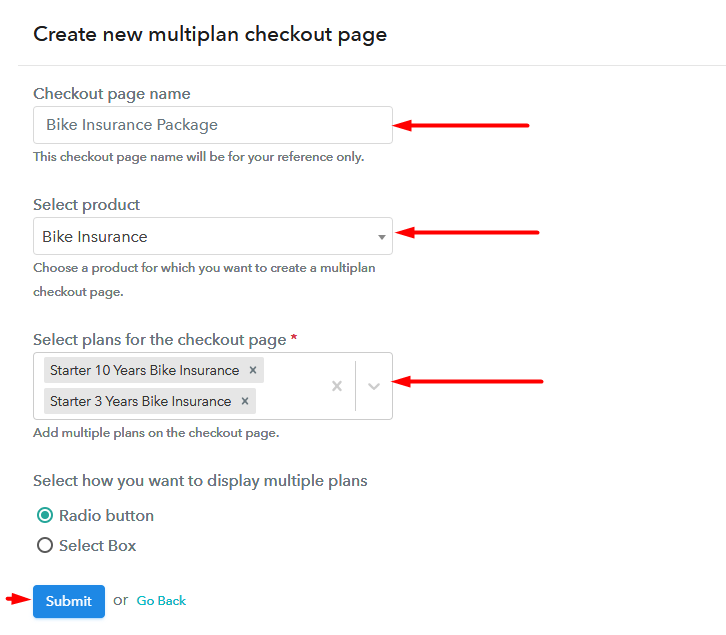 (c) Take a Look at the Checkout Page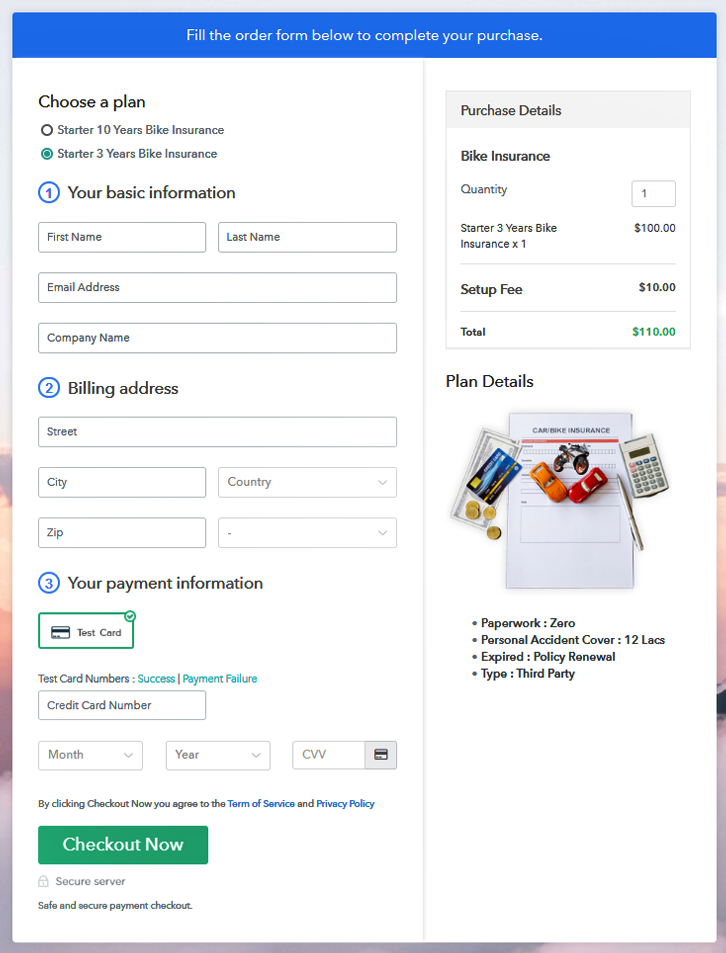 Wrapping Up
Excellent, you created your first checkout page in Pabbly subscription Billing to sell bike insurance online. Furthermore, these were just little strides, as in due time you will finally tame this software to dominate the online market. Also, since you are new you may have some doubts regarding the step mentioned above. Just relax and drop your queries in the comment section below. We will reach out to you at the earliest. Thank You.
You May Also Like To Read –