Ideal For: All bikers & cyclists, helmet shopkeepers, helmet manufacturers, and other merchants can use this method to sell bike helmets online.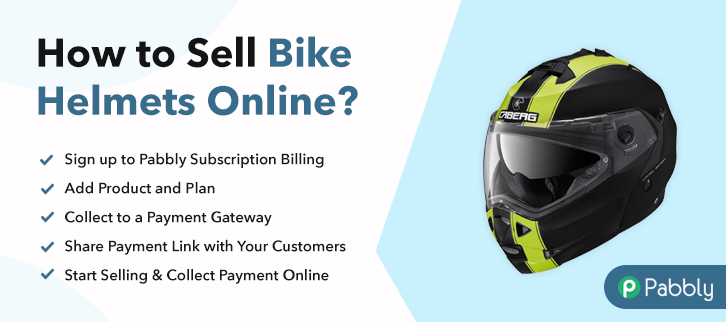 Why Choose this Method To Sell Bike Helmets Online?
Unlike any other solution, this method allows you to:
List and sell your bike helmets for FREE. Absolutely no payment required.
No need to pay commission on any of your sales.
Multiple payment options like PayPal, Credit Card, etc to collect payment from a single place.
Sell one time or recurring subscriptions of your bike helmets.
Collect payments & sell products in any currency as per your requirement.
Give discounts on your products by offering special coupon codes.
Add sales commission agents to help you in selling bike helmets online.
All bike riders should wear bicycle helmets, especially children because it reduces the severity of the injury, potential trauma to the head, the probability of death, and overall cost of medical care. It is one of the best ways to protect your head in case of a bike accident.
That's why people are demanding bike helmets as helmets are about 37% effective in preventing crash fatalities. To make an understanding of this whole idea it is best to start selling bike helmets online. Here, in this article, we are recommending a software named Pabbly Subscription Billing which helps you in creating an amazing checkout page for selling bike helmets online.
Apart from this, Pabbly Subscription Billing provides numerous advanced features like:
You can also manage all the details of the items in one place
Collect one-time or recurring payments via online or offline modes
Generate invoices automatically
Add tax and delivery charges
Generate unlimited revenue
List different bike helmets in a single checkout page
Final View of Checkout Page For Your Bike Helmets Selling Business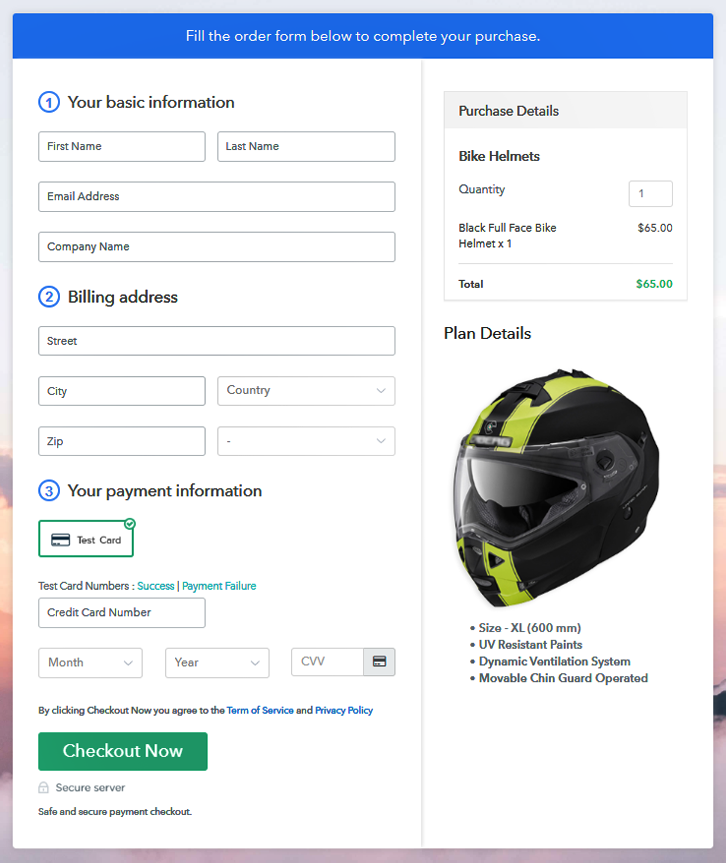 Let's See How to Sell Bike Helmets Online (step by step)
Step 1: Log in to Pabbly Subscription Billing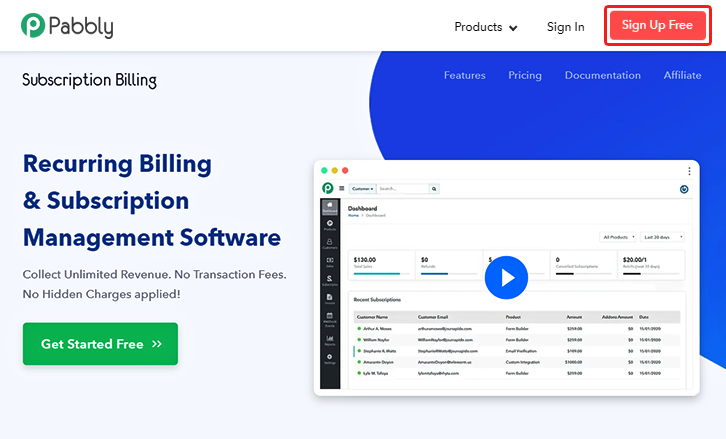 In the first step, you have to visit the Pabbly Subscription Billing website for creating a checkout page to sell bike helmets online. Then click on the "Sign up Free" button where you can either sign in automatically via Gmail or enter the details manually.
Sign Up For Free!
Step 2: Select Subscription Billing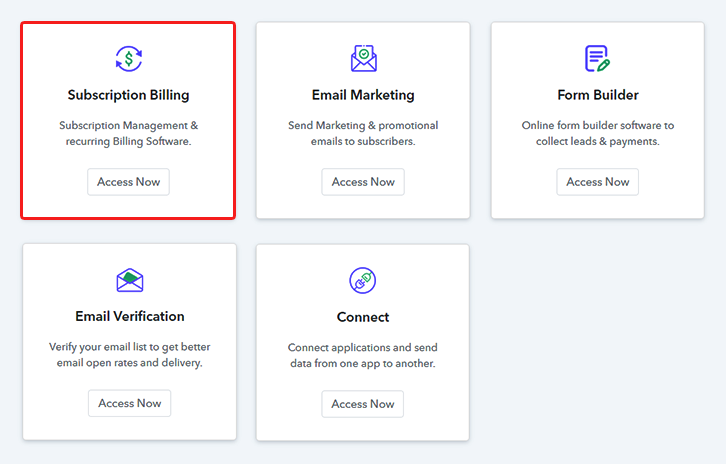 After completing your sign up, click on the "Access Now" button of the software, a page will redirect with fields like company name, select currency, and phone number. Just fill out those details to continue creating a checkout page for bike helmets.
Step 3: Account Setup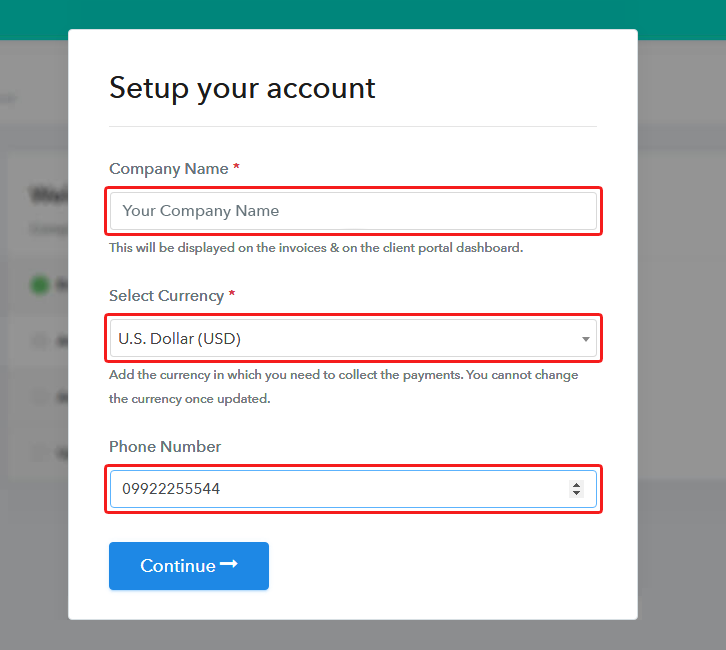 Step 4: Connect Payment Gateways & Start Bike Helmets Selling Busines Online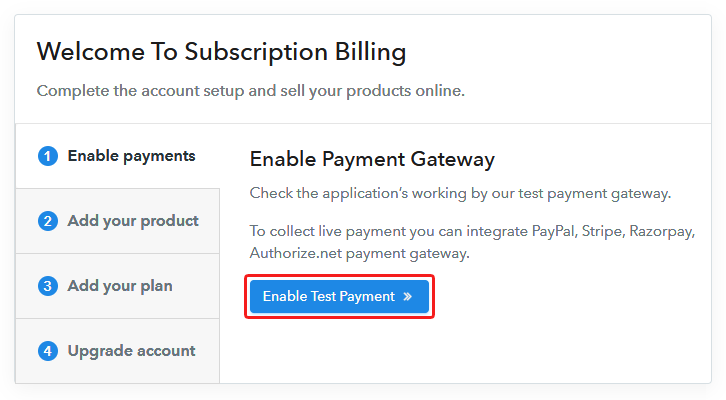 In this step, add the payment gateway of your choice. Pabbly Subscription Billing provides multiple gateways like PayPal, Stripe, etc.  Besides this, it provides the test payment gateway to demonstrate the payment procedure. Below we are mentioning the payment integration guides to help you out.
Step 5: Add Product For Your Bike Helmets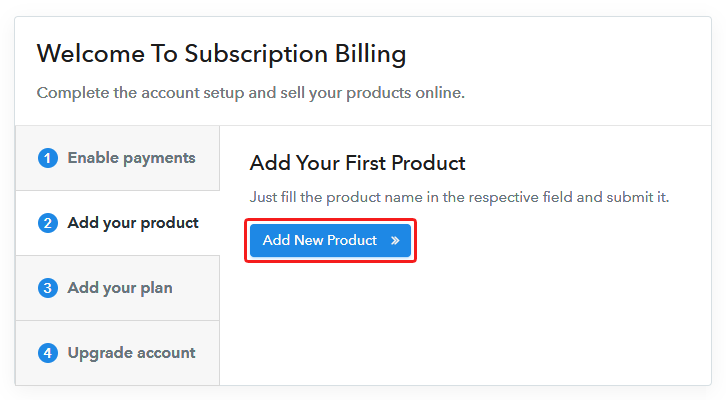 Now, add the product name by clicking on the "Add New Product" to add the category of bike helmets. You can specify the type of helmets like full face masks, sports graphic helmet etc. Also, write a short description of the helmet to catch the buyer's attention.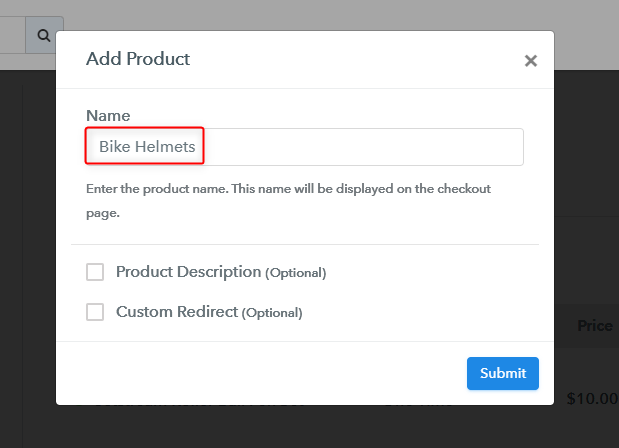 Note: Here you can add all the products related to the similar category by creating plans for each of them.
Step 6: Add Plans 
Let's rollout plans for different kinds of bike helmets available in your store.
(a) Select Add New Plan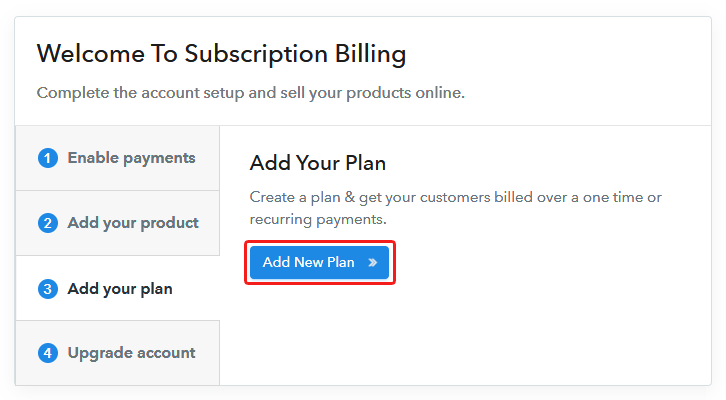 (b) Specify the Plan & Pricing Details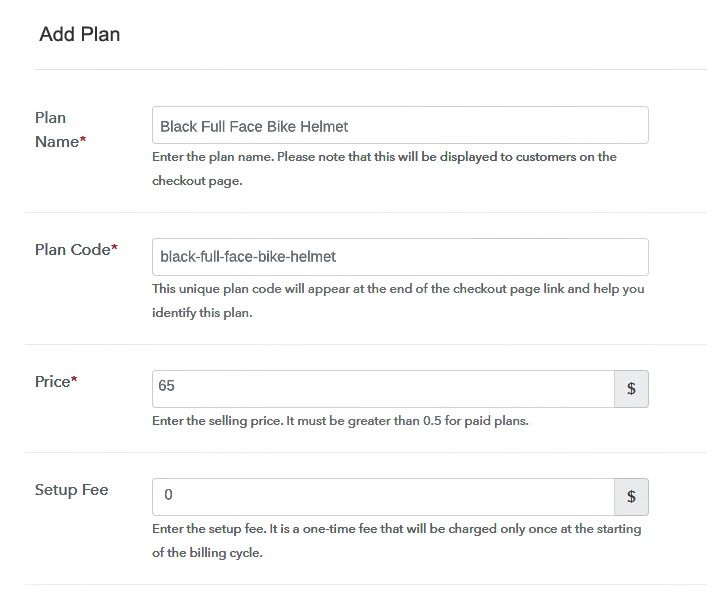 After clicking on the "Add a Plan" button. The subsequent step is to fill out the details like plan name, code, price, etc to sell bike helmets online.
(c) Add Image & Description of Bike Helmets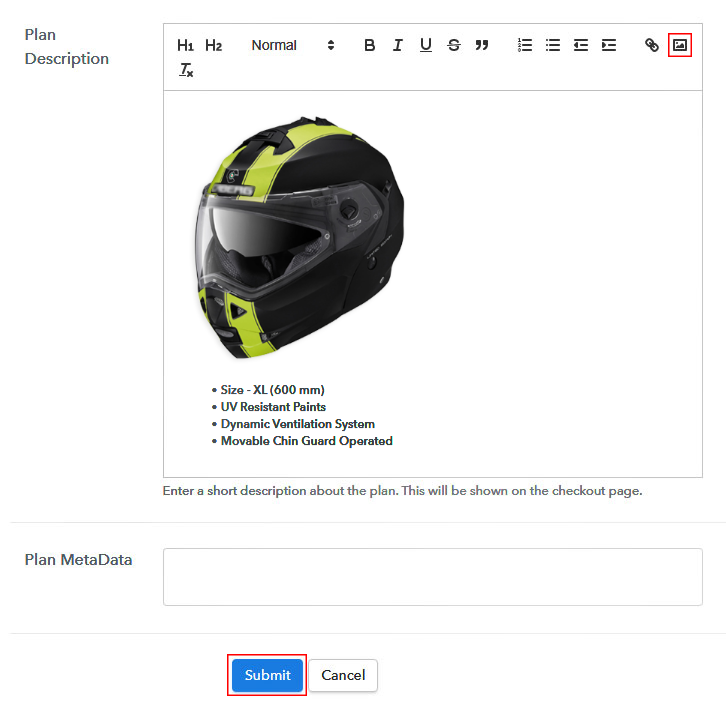 Also, add a description of the bike helmets that you want to sell along with the product links, images, etc, and click on the "Submit" button to add your plan.

You can create multiple plans for all the helmets in a similar manner.
Step 7: Share your Checkout Page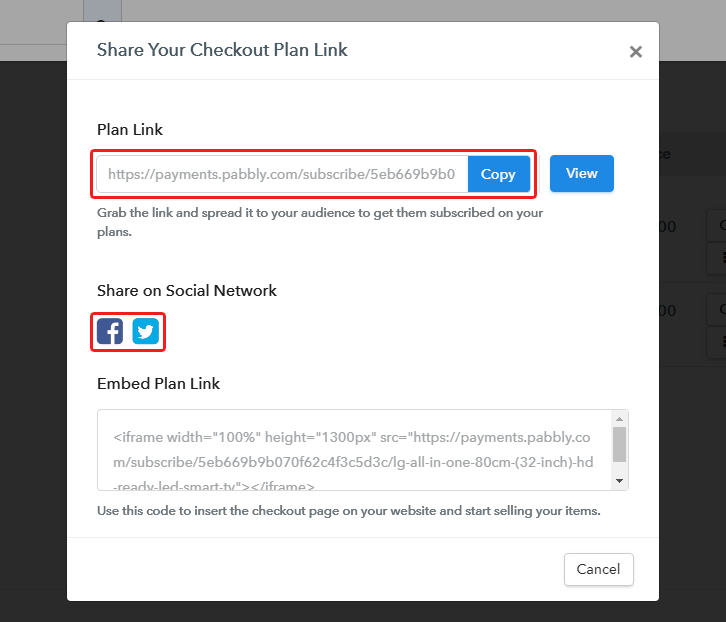 Share your checkout page on social media like Facebook and Twitter using their respective buttons.
You can also copy the mentioned link and send it to your customers through SMS or emails directly.
Besides that, you can also embed your plan link to your website so that your customers can be directed on the checkout page in one click.
Step 8: Preview Checkout Page
Follow up the recommended steps to preview the checkout page:
(a) Click on the View Button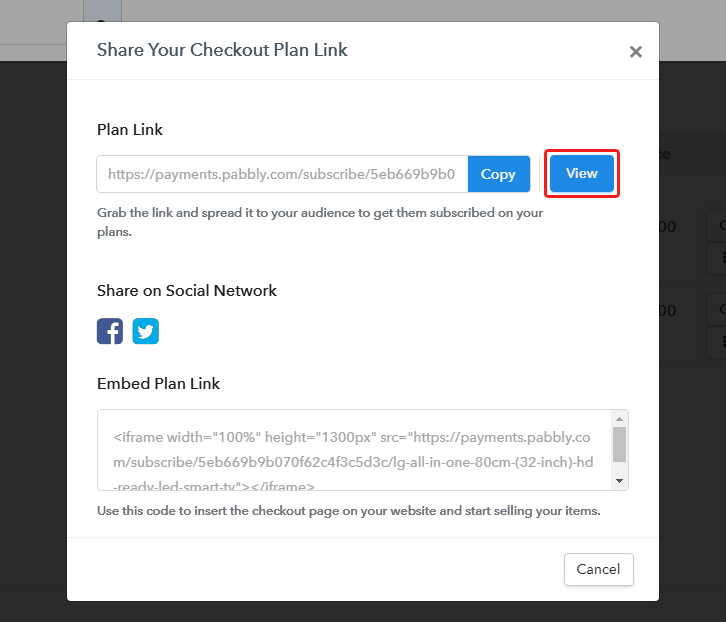 (b) Take a Look at the Checkout Page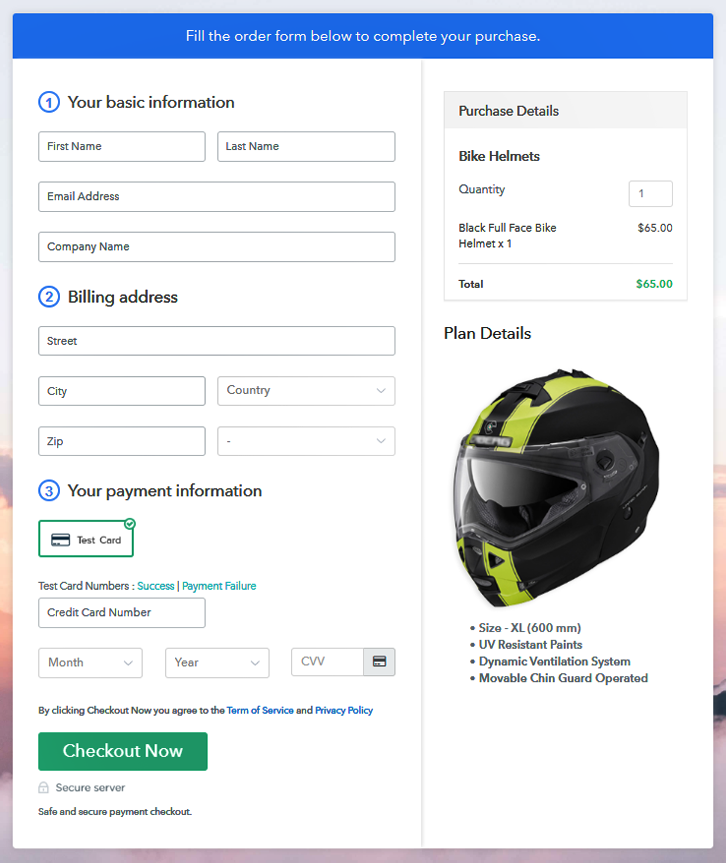 Step 9: Embed Checkout Page in Site & Sell Bike Helmets Online
Just copy the link and add the checkout page to sell bike helmets online at any preferable place on your WordPress site.
(a) Edit the Page & Paste the Copied Link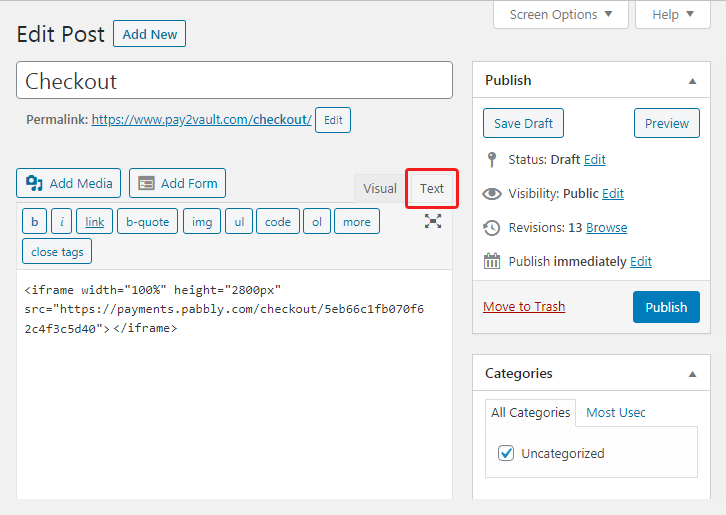 Further, paste the plan link on a text editor of the WordPress dashboard.
(b) Save & Publish the Checkout Page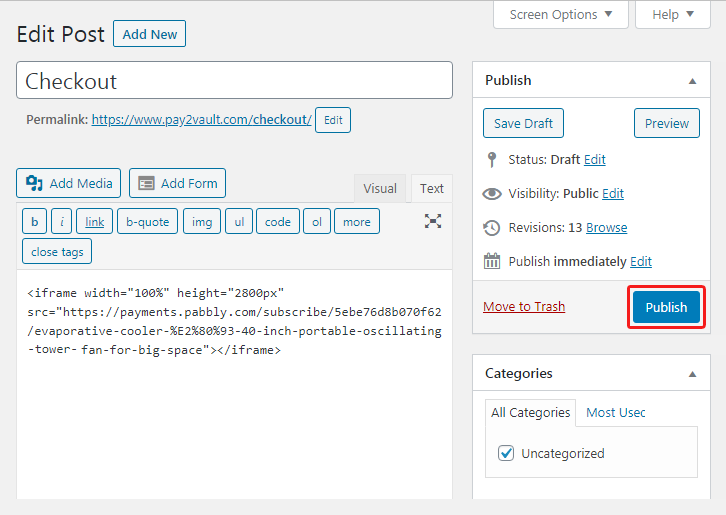 Next, click the "Publish" button, after making changes.
(c) Check out the Final Look of your Checkout Page on WordPress Site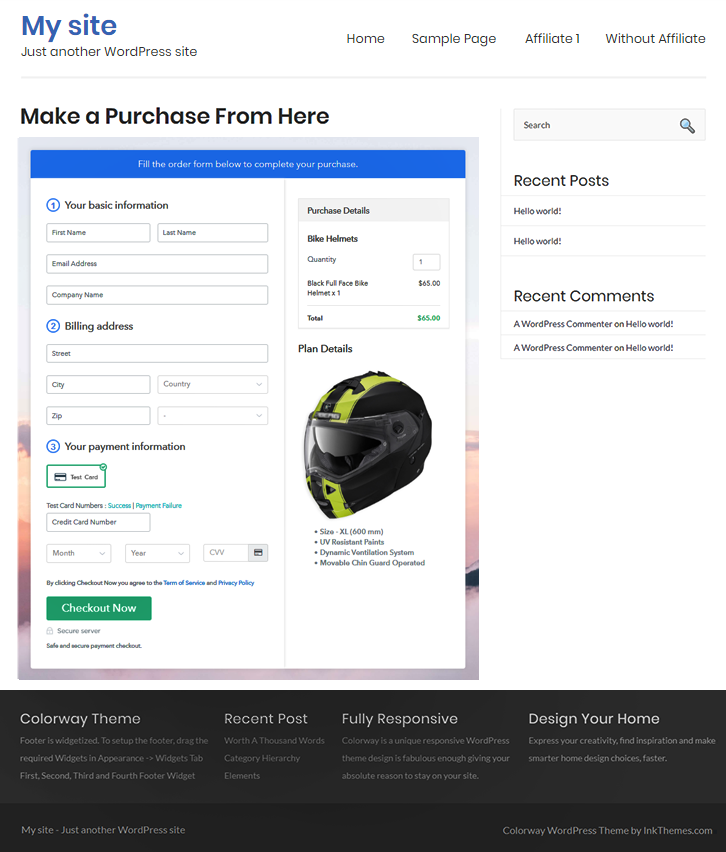 Step 10: Multiplan Checkout Page
Note: In case you want to sell multiple products via a single checkout page, you can create a multi-plan checkout page otherwise skip this step.
(a) Click on Add Mutiplan Checkout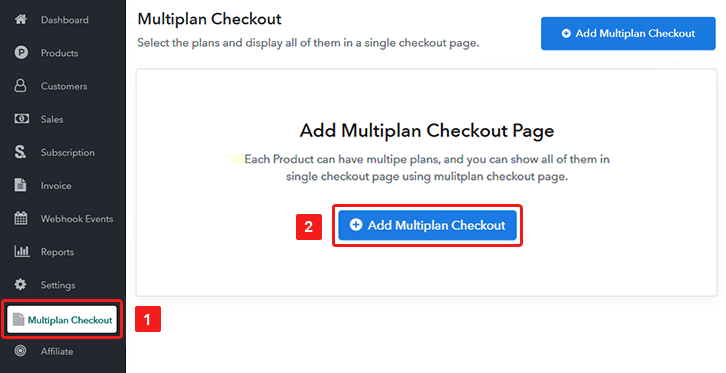 (b) Add Plans to Sell Multiple Bike Helmets from Single Checkout Page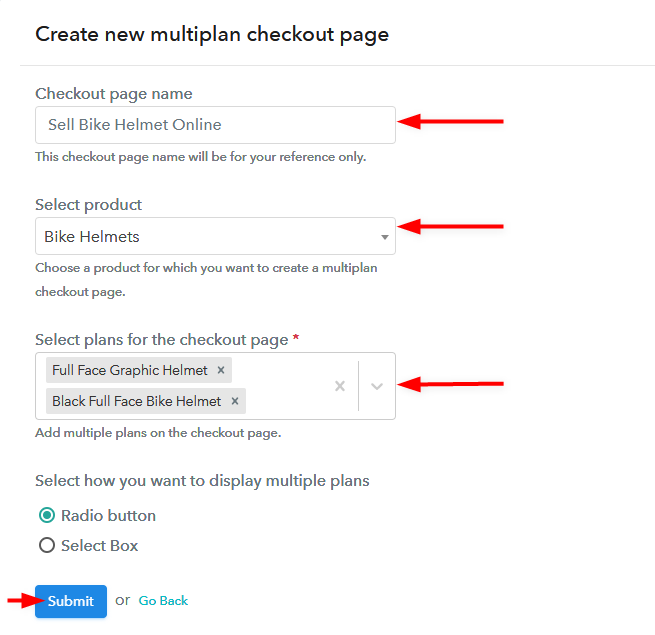 (c) Take a Look at the Checkout Page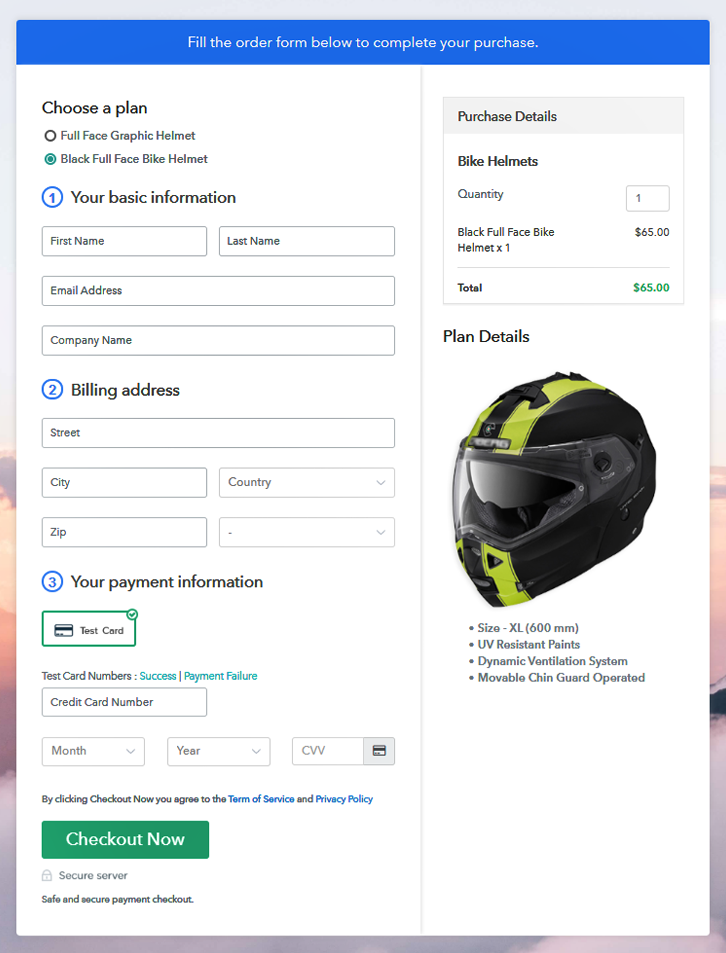 Wrapping Up
We hope this blog was helpful for you in starting your bike helmet selling business online. Pabbly Subscription Billing is one of the service to start an online business as it is cost-free and easy to use. Moreover, it offers several amazing features like invoicing, payment collection, checkout pages, and so much more. So, what are you waiting for? Go ahead and start building up your online business for free with Pabbly Subscription Billing.
You May Also Like To Read –