Ideal For: All the beard care kit manufacturers, premium salons, beard care product shops, facial hair medical stores, bio startups and other merchants can use this method to sell beard care kits online.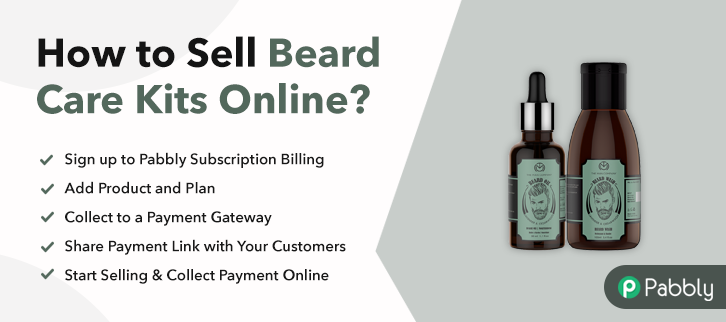 Why Choose this Method To Sell Beard Care Kits Online?
Unlike any other solution, this method allows you to:
List and sell your beard care kits for FREE. Absolutely no payment required.
No need to pay commission on any of your sales.
Multiple payment options like PayPal, Credit Card, etc to collect payment from a single place.
Sell one time or recurring subscriptions of your beard care kits.
Collect payments & sell products in any currency as per your requirement.
Give discounts on your products by offering special coupon codes.
Add sales commission agents to help you in selling beard care kits online.
Unlike the previous generations, millennials men are extremely conscious of their facial hair and would pay handsomely for any worthy grooming products. And that is why the current market value for beard care products is around $24.1 billion. And fueled by CAGR of 7.7% this industry is expected to be a massive $44.1 billion by 2026. Now, this growth is particularly visible in countries like Germany, United States, Iran, India, Pakistan, etc. So, as manufacturers, if you want your products to be discovered by men of these countries then I would suggest selling beard care products online.
Now in this article, we are recommending an awesome software called Pabbly Subscription Billing, that can build incredible checkout pages to start selling beard care products online. Other benefits of using this software are:
List Unlimited Number of Products
Easy Tax Management
Revenue Tracking
Multiple Billing Models
Place Customized Logo
Auto Email Alerts and Retrials on Card Decline
Custom Domains
So, now that I have got you interested with its incredible features lets create our first checkout page to start beard care products selling business online.
Final View of Checkout Page For Your Beard Care Kits Selling Business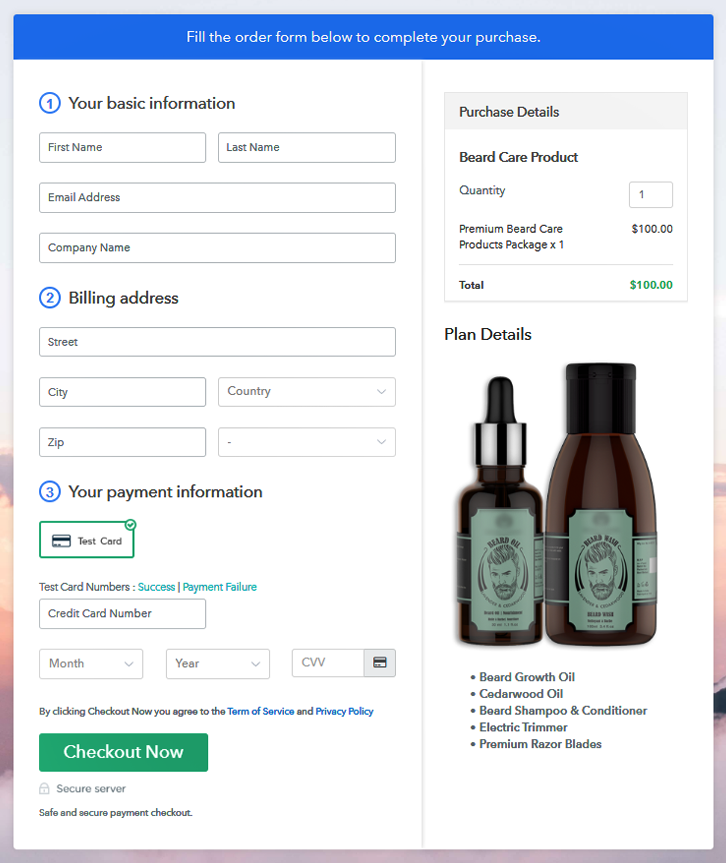 Let's See How To Sell Beard Care Kits Online (step by step)
Step 1: Log in to Pabbly Subscription Billing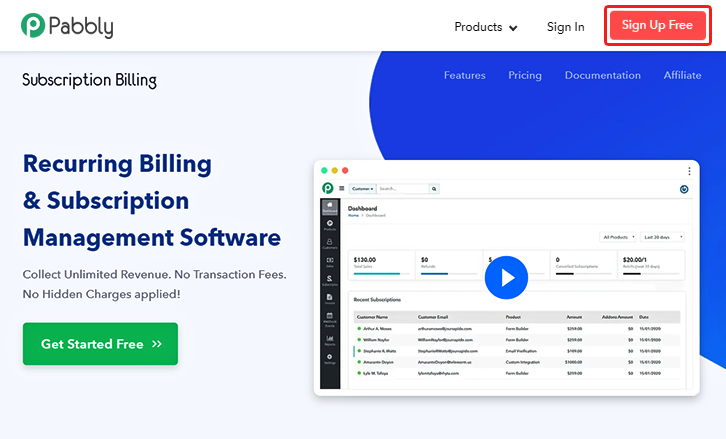 Visit the website Pabbly Subscription Billing in your browser. Now, click on the "Sign up Free" button. Also, you can either manually fill out details or simply sign in using your Gmail account.
Sign Up For Free!
Step 2: Select Subscription Billing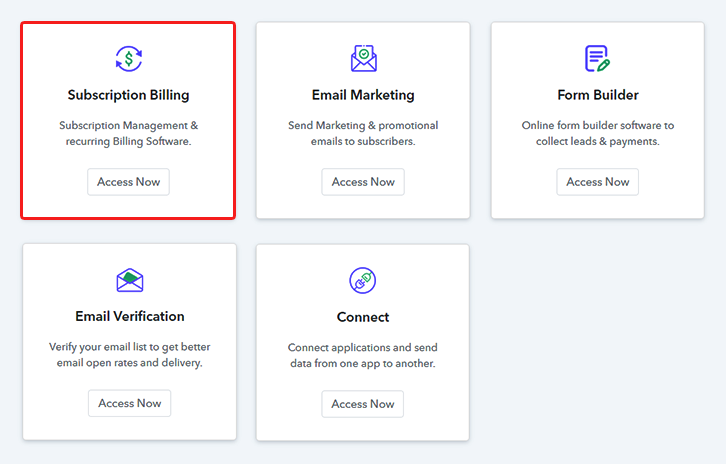 Step 3: Account Setup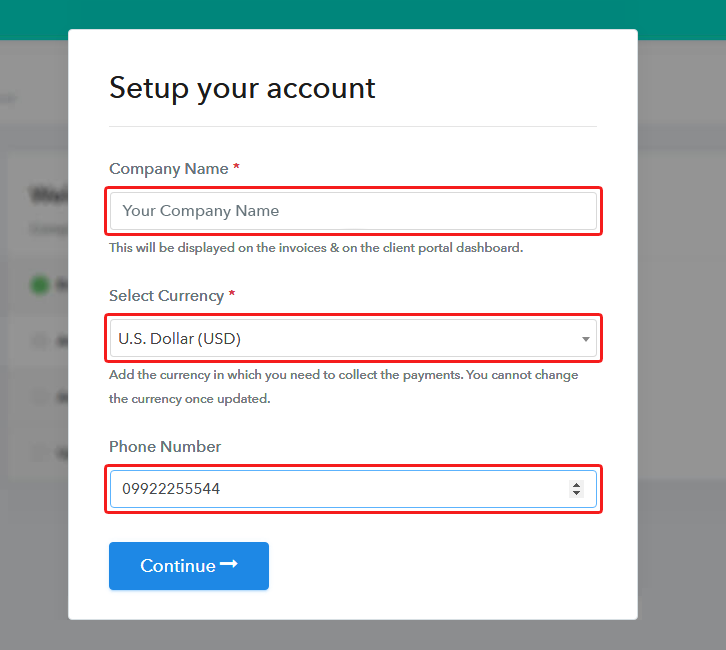 Furthermore, after clicking on the "Access Now" button summons a page with fields like company name, select currency, and phone number. Simply fill out those details to continue creating a checkout page for the beard care kits .
Step 4: Connect Payment Gateways & Start Beard Care Kits Selling Business Online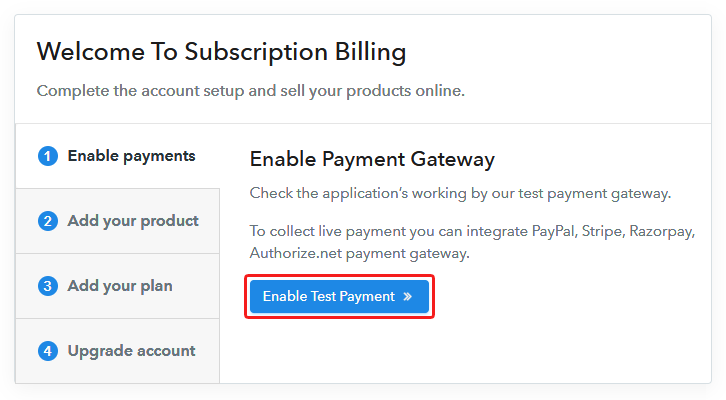 With Pabbly Subscription Billing's dummy payment gateway, you can pilot test the entire payment experience of a customer. This assures you that all problems are removed and the customer will enjoy seamless payment experience. You can do this by clicking on the "Enable Test Payment" option.

Moreover, with Pabbly Subscription Billing, you can integrate with multiple payment gateways like Stripe, Razorpay, PayPal, Authorize.net, etc. There are manuals available for the integration of payment gateways beneath this paragraph. But since we have to set up the payment process, we will click on the "Enable Test Payment" option.
Step 5: Add Product For Your Beard Care Kit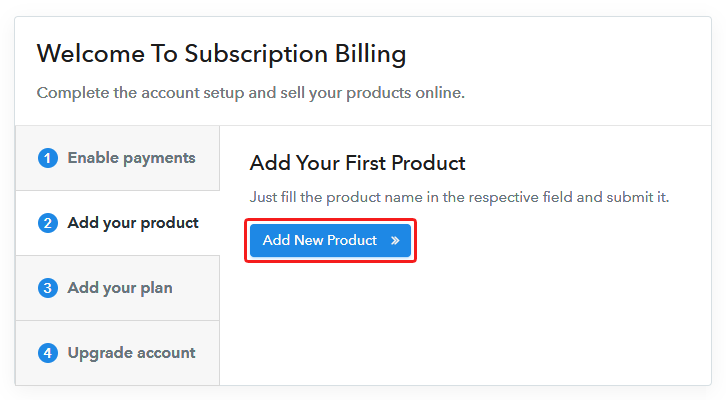 Also, after integrating the payment gateway, let's add the products. Below the "Enable Payments," you will find the section "Add your product" click on it. This will create a dialog box with a blue button "Add New Product". Click it.

This will generate a pop-up box and you have to add the required product title, in this case, it is the 'beard care kits'.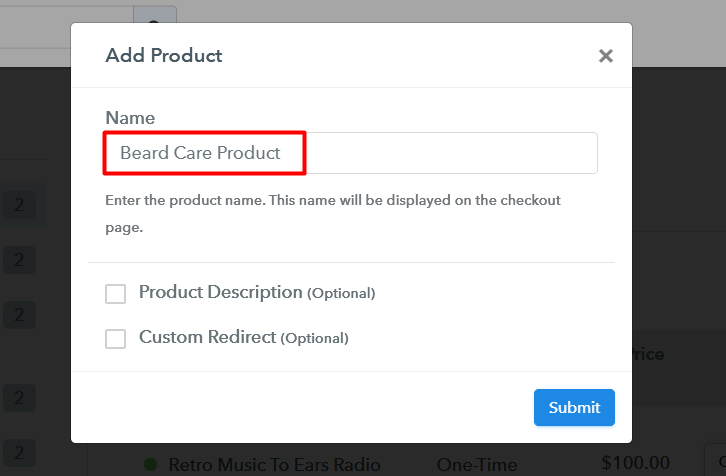 Fill out all those details and voila your product is created.
Note: Here you can add all the products related to the similar category by creating plans for each of them.
Step 6: Add Plans 
Let's rollout plans for different kinds of beard care kits available in your store.
(a) Select Add New Plan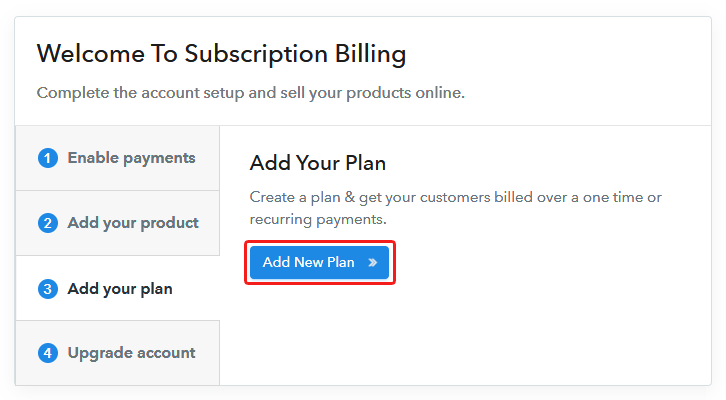 (b) Specify the Plan & Pricing Details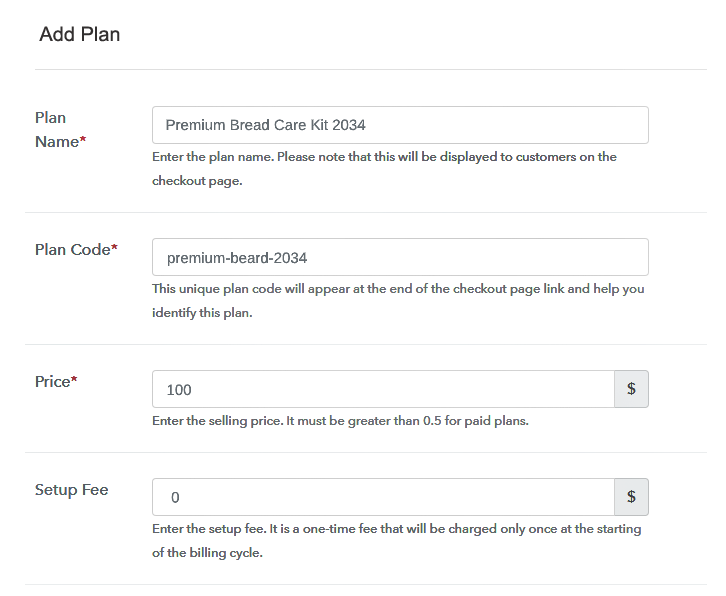 The very next thing to do is you have to fill all the details of the test kits like plan name, code, price, set-up fee, and much more to continue.
(c) Add Image & Description of Beard Care Kits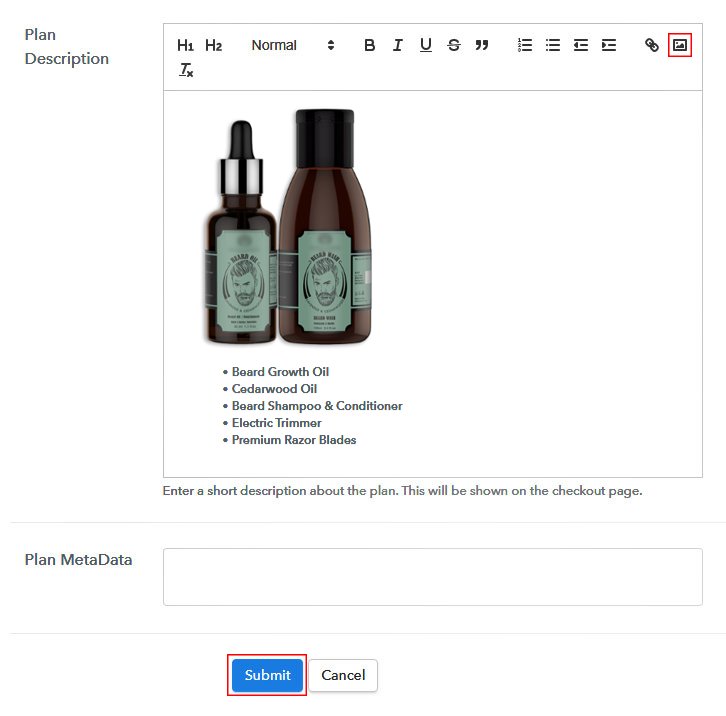 Also, for your customers, you need to upload some high-quality images of your grooming kit using the image button.

Moreover, add some information on the kit like blade size, accuracy, oil expiry, etc in preferably bullet points or numerical order for easy understanding then press the "Submit" button.

Also, using the same methods, you can list more products.
Step 7: Share your Checkout Page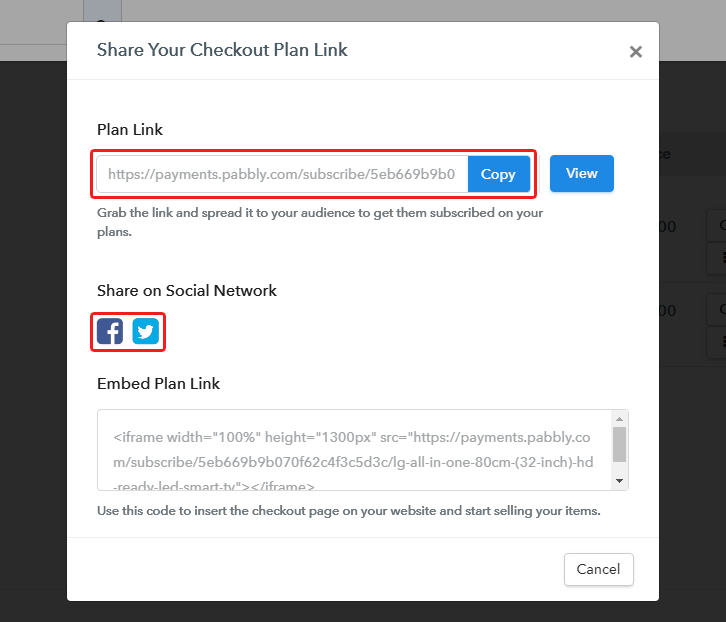 Also, for product information dissemination, share the checkout pages on Facebook, Twitter using their respective buttons.
Moreover, you can embed checkout pages in SMS and emails for more product awareness.
Furthermore, build buttons on your website and embed these checkout pages on them. Also, you can place it on any anchor text on your website, so the users will be redirected to the checkout page.
Step 8: Preview Checkout Page
Follow up the recommended steps to preview the checkout page:
(a) Click on the View Button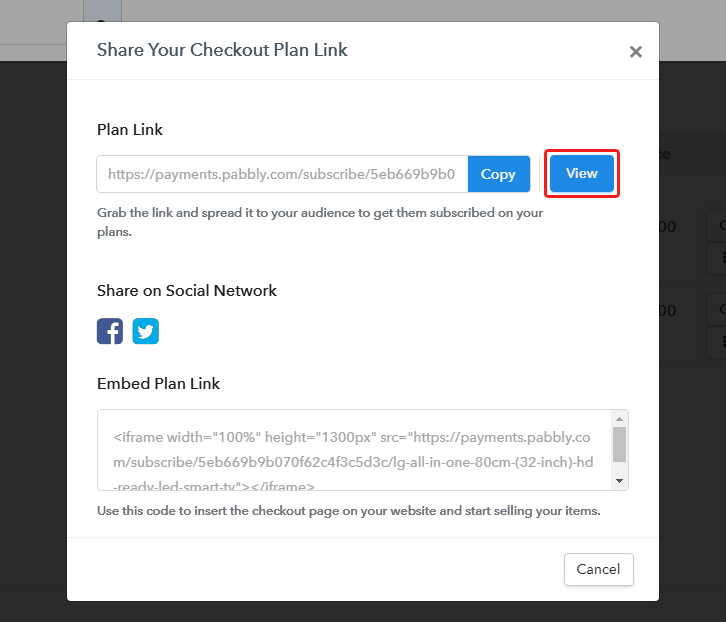 (b) Take a Look at the Checkout Page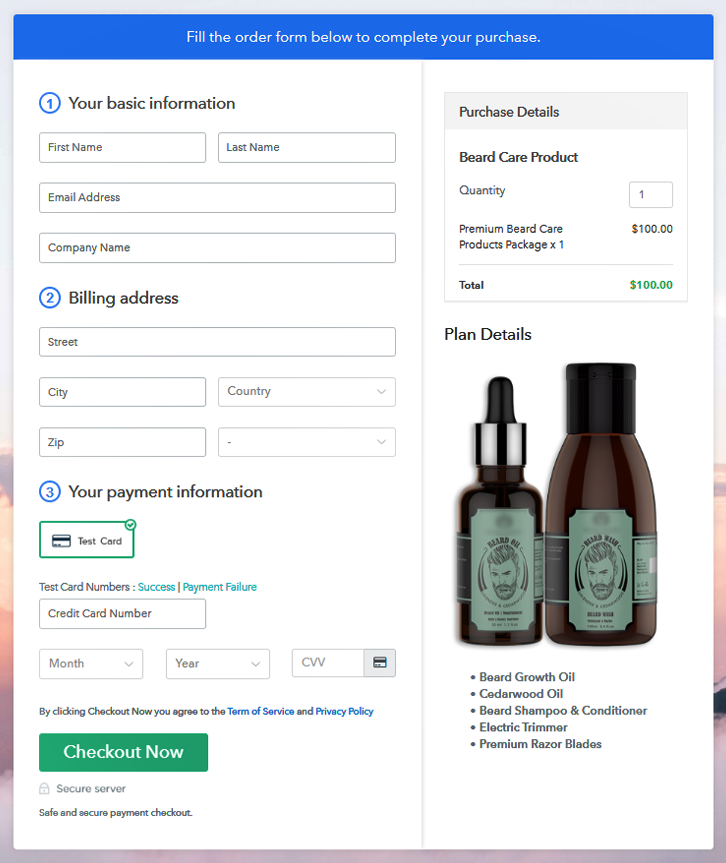 Step 9: Embed Checkout Page in Site & Sell Beard Care Kits Online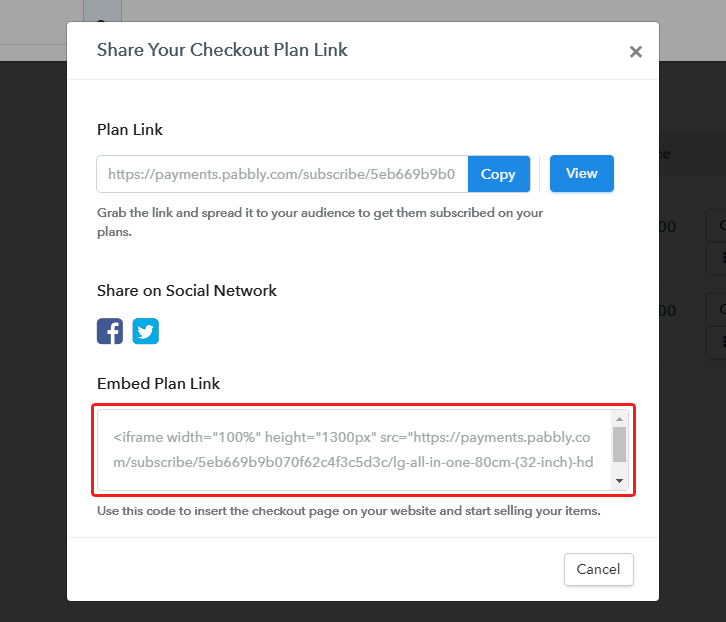 Just copy the link and add the checkout page to sell beard care products online at any suitable place on your WordPress site.
(a) Edit the Page & Paste the Copied Link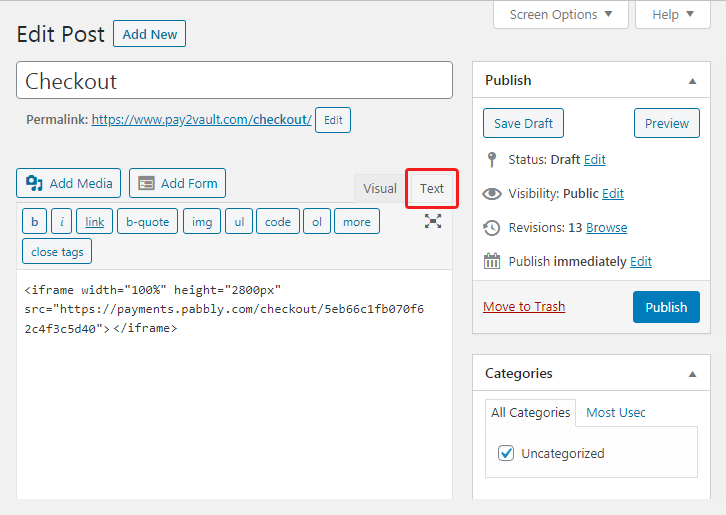 Further, paste the plan link of the beard care products on a text editor of the WordPress dashboard.
(b) Save & Publish the Checkout Page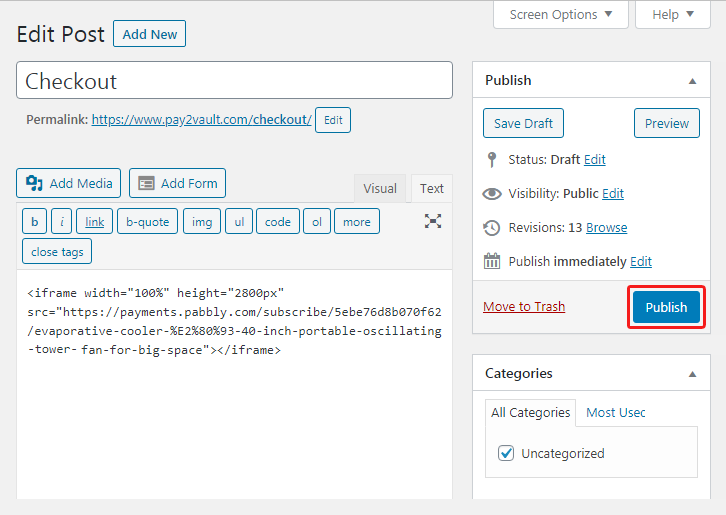 Next, click the "Publish" button, after making changes.
(c) Check out the Final Look of your Checkout Page on WordPress Site
Step 10: Multiplan Checkout Page
Note: In case you want to sell multiple products via a single checkout page, you can create a multi-plan checkout page otherwise skip this step.
(a) Click on Add Mutiplan Checkout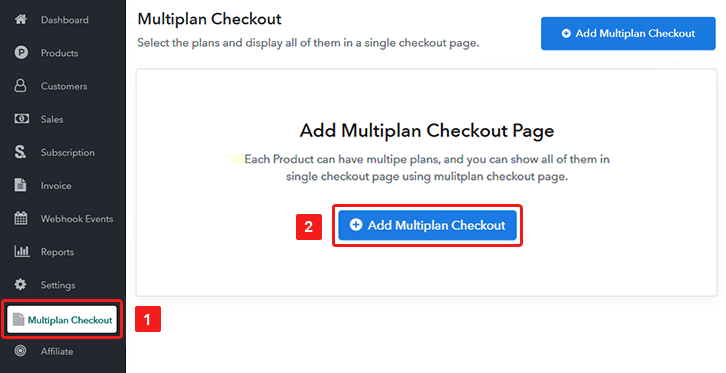 (b) Add Plans to Sell Multiple Beard Care Kits from Single Checkout Page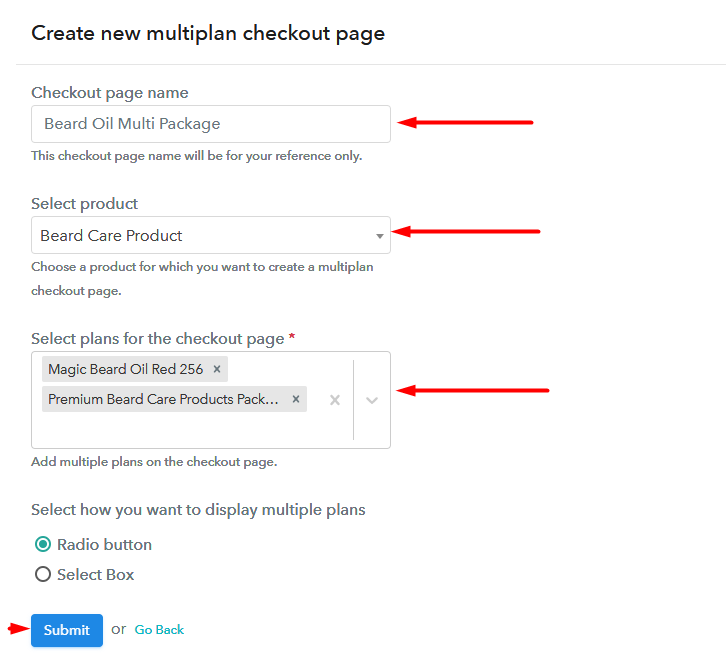 (c) Take a Look at the Checkout Page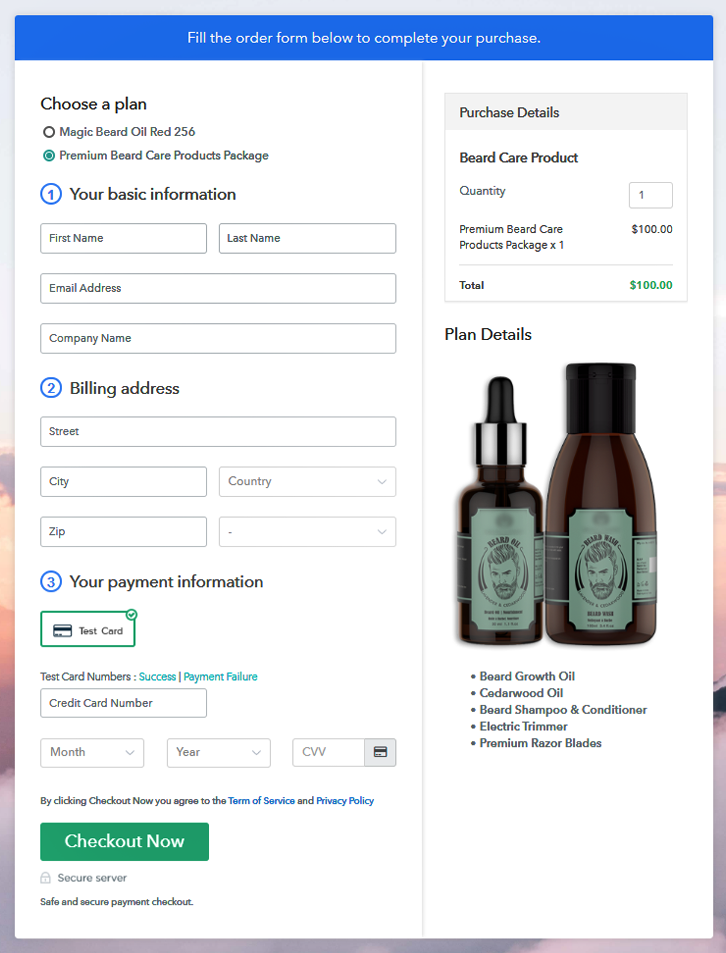 Wrapping Up
So, this is perhaps the cheapest and easiest method to sell beard care products online. Not only with Pabbly Subscription Billing you can list an unlimited number of products and sell them but can do marketing in pretty much all major social media channels available today.

Also, since you are a new entrant into this game, please, don't be overwhelmed by the steps. If you have any doubts message us your queries in the comment section below. Thanks !!
You May Also Like To Read –