Transactional email services allow you to send thousands and millions of emails every day. These services also guarantee that your very valuable emails will perfectly get delivered to the customer's inbox.
---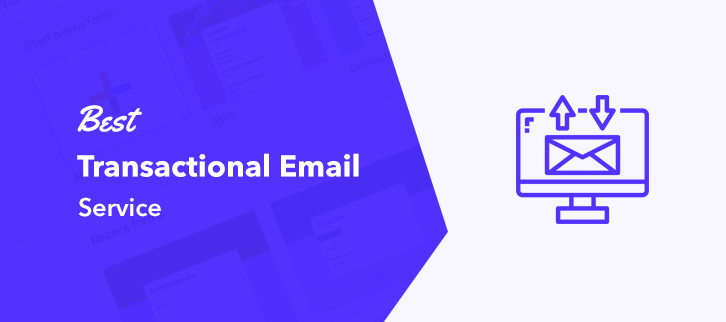 ---
The transactional emails usually contain emails like password reset, shipping confirmation, account notifications, invoices, receipts, social media update or a welcome email.
For sure you can't send hundreds of emails in seconds. Also, even if you do, your Gmail server won't allow you to do so. Here comes the role of two legends of the bulk email marketing world, a reliable SMTP server as well as the marketing automation.
An SMTP server will guarantee you the deliverability and the marketing automation will allow you to automate the process.
Quick Comparison Between Transactional Email Services
Service
Pricing
Subscription
Features
SMTP Routing
Pabbly Email Marketing
$29/month
5K Subscribers
All
✔
SendinBlue
$20/month
40K Emails
Lite
✖
Mailjet
$9.65/month
30K Emails
Core
✖
Moosend
$10/month
200 Subscribers
All
✖
Pepipost
$25/month
150K Emails
All
✖
After looking at the table, I guess now you will be more clear about what to look for when the search is for the transactional emails. So, let's dive into some transactional email services that are ruling the industry.
---
Pabbly Email Marketing has surpassed the list because of its cheapest as well as the best transactional email services. Also, it gives you 100% deliverability for all your transactional emails by the feature of SMTP routing. What's much better than a service that allows you to use multiple SMTP for a single campaign.
Apart from SMTP, it has the best marketing automation + autoresponder via which you can set multiple complex triggers in no time.
Additionally, this service covers all the basic & advanced features that are required for email marketing. Some of these features are the drag & drop interface, campaign analytics/reports, list segmentation, pre-designed templates, advanced personalization and much more.
---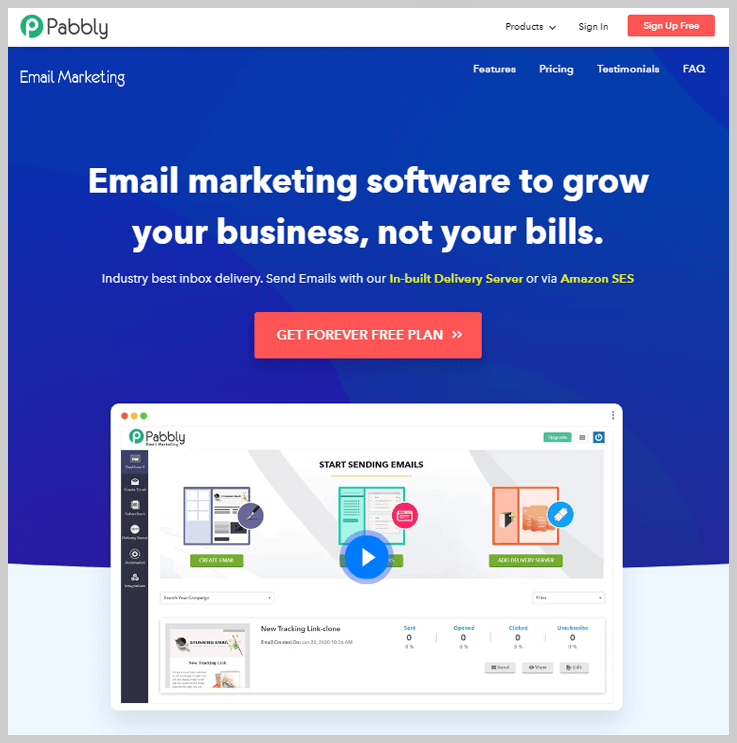 ---
Additional Features That Came In:
Automatic Resend- It helps you in increasing your campaign's open rate by double. As it automatically sends an automatic follow-up email to the non-open emails.
Email Tracking- Pabbly Email Marketing renders individual email tracking mechanism for all your emails. Resulting in, easily monitoring the opens, clicks, unsubscribe, reported to spam emails along with the visitor's locations.
List Segmentation- This feature allows you to bifurcate your lists and at the same time place in an organized system.
MX Cleaner- It is a very helpful feature used to reduce the bounce rate in email marketing campaigns. This functionality helps you to extract the bad emails from your email lists that can cause bounce.
Subscription Forms- To collect more leads on your platform, you can the subscription form functionality of this service.
Pricing Details:
Pabbly Email Marketing transactional email service has divided the pricing into four plans. All these plans include sending unlimited emails and all the features except for the free plan.
Forever Free- You can send 12K emails to 1.1K subscribers using the free plan.
Rookie Plan- In the Rookie plan, it will cost you $29 for a month to send emails to 5K subscribers.
Pro Plan- This plan has a limit of 15K subscribers over sending emails in just $49 in a month.
Advance Plan- The Advance plan of Pabbly Email Marketing ranges from $99-$1599 monthly for 50K subscribers respectively.
---
SendinBlue is just another transactional email service that allows you to implement this service using its email API and reliable SMTP infrastructure. The cost is at a little higher end, but it will feature almost a lot much from the drip emailing to SMS marketing.
---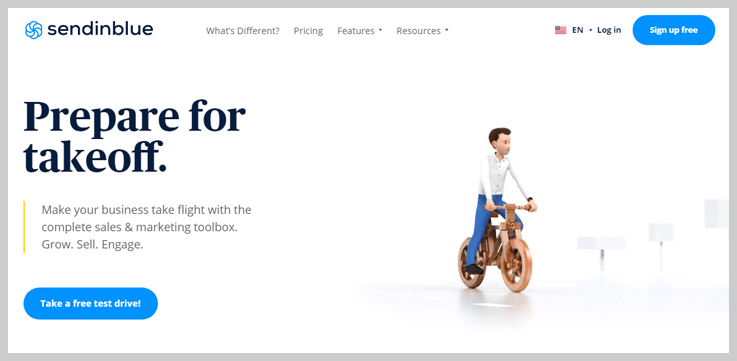 ---
Features:
Email Templates- This service offers using 10+ pre-designed email template. You can easily edit any of these templates as per your requirement & use it right away.
Drag and Drop Builder- You can design excellent looking email templates from scratch by using this interface. Also, you can add personalized parameters dynamically from your website.
Monitor performance- SendinBlue provides proper statistics to monitor the performance of your email campaign.
Contact Segmentation- You can make multiple lists of your targetted audience for more engagement.
Pricing Details:
SendinBlue renders five plans based on the features that it enables in every plan.
Free Plan- This plan allows you to send 300 emails/day. All this for an unlimited number of contacts with a daily sending limit.
Lite Plan- Lite plan can cost up to $25 for 40K emails/month with all the free features.
Essential Plan- This plan costs $39 for 60K emails/month. It includes, all the lite features it provides plus A/B testing, advanced statistics and in addition to this it also enables you to remove the brand logo.
Premium Plan- The starting cost for this plan is from $66 for 120K emails every month. With additional features such as Facebook ads, landing pages, marketing automation, chat & multi-user access.
Enterprise Plan- The enterprise plan includes all the features the service promises for marketers.
---
Mailjet email marketing service is the only fully white-label service that's providing transactional email services. Using this service you can also customize the email templates using the highly interactive drag-and-drop builder. It takes a little time to save the template at first. However, once you are done with it you are good to go.
---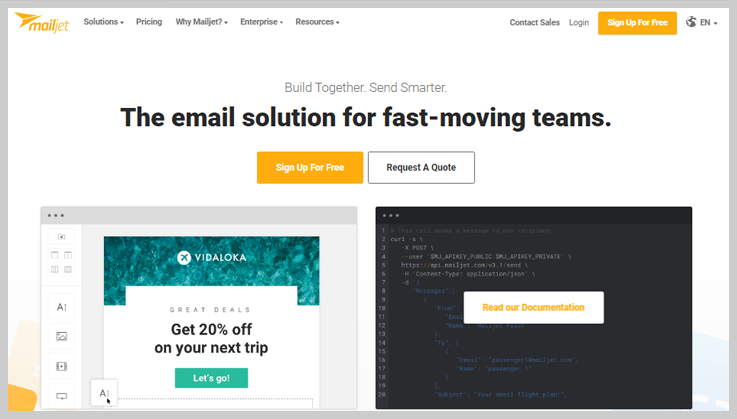 ---
Features:
Organize Lists- Moosend provides various conditions and filters to make email lists.
Integration- It provides many more facilities using integrations such as multi-user interface.
Templating Language- You can customize the emails according to your customers' interests.
Pricing Details:
It offers a range of pricing plans that range from $10-$3.65K for around 1001-1000K customers.
---
Pepipost is only open-source bulk email marketing service amongst all the other transactional email services. Also, it is the most developer-friendly service. Once you get started with it the transactional emails are nothing of any burden to it.
---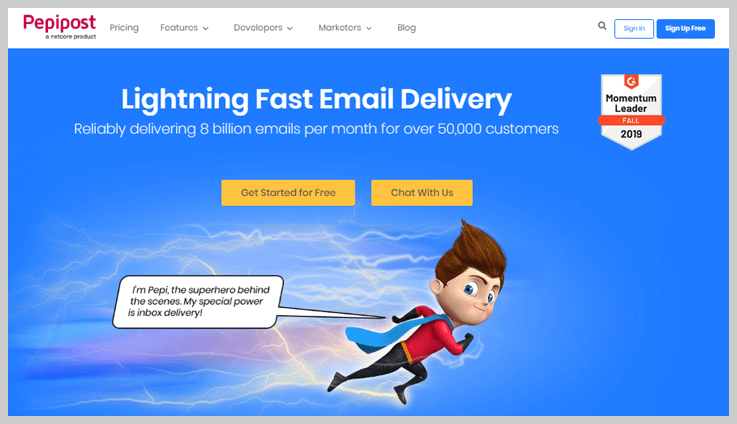 ---
Features:
2 Minute Integration- Papipost offers code libraries for many languages such as Java, C#, Python, Ruby etc.
Simple To Use- It is a very easy-to-use service that offers an interactive interface.
Tracking- It keeps tracks for every email for 90 days worth of transactional logs. You can also track and link back the responses into your system very easily.
Pricing Details:
Pepipost pricing is based on the number of emails.
Lowest Plan- It's lowest plan allows you to send 150K emails in $25/month.
Popular Plan- The popular plan of Papipost costs $145 to send 600K emails.
---
Moosend is also a good player in the race for giving excellent deliverability towards the transactional emails. Also, it provides a landing page along with pre-designed templates to work on. The UI seems a little complex at the start but after some time you'll get handy with the design.
---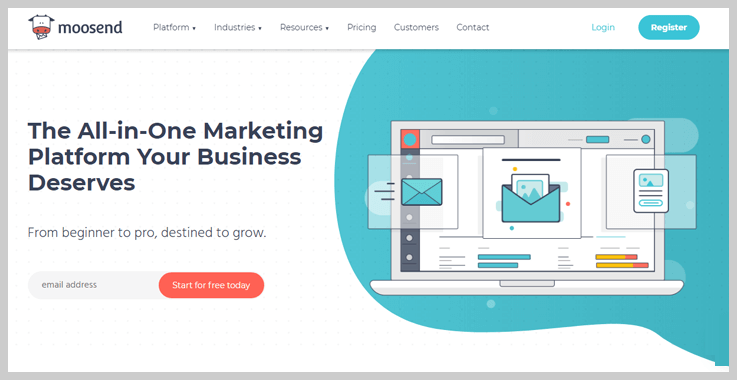 ---
Features:
SMTP- Moosend offers a direct SMTP service to integrate with your existing applications. Moreover, you also can utilize to send transactional emails directly using your personal favourite SMTP client.
Email Templates- It displays all your marketing and transactional emails in a responsive layout.
Pre-made Templates- Choose from the template gallery that Moosend provides for fully customizable email templates.
Email Builder- Mailjet provides an intuitive drag & drop email builder for crating emails with a personal touch.
Pricing Details:
Free Plan- The free plan allows you to send 6K emails in a month with a daily sending limit.
Basic Plan- For just $9.65/month, you can access the core + free features. The email limit is 30K for this plan.
Premium Plan- Send 30K0 emails & unlock much-advanced feature in this plan. It will cost you $20.95 every month.
Enterprise Plan- Large organization that need to use all the features that this service promises can negotiate for cost after contacting this service.
---
In Conclusion:
After a brief discussion about the best transactional email services that are available in the market. Meanwhile, I'll suggest you take a free trial of these services to get familiar with their designs. As this also a point worth considering. Then, you can definitely decide which service can suit your needs.
You May Also Read: