Want To know the 5 Best SMTP2GO alternatives? Well, you have arrived at the right place.
SMTP2GO is awesome, as it scores very high on the SMTP integration and delivering bulk emails. But it's inbox placement rates especially when concerning transactional mails are significantly low. Also, the cost of this SMTP software is significantly higher than many of its alternatives.
---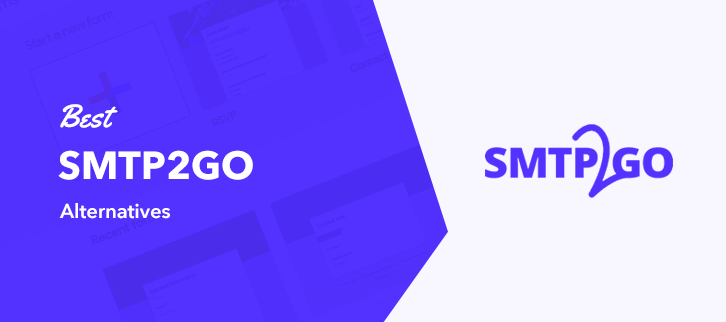 ---
There are many SMTP2GO alternatives available in the digital market. But, here I have placed only the top 5 email marketing and SMTP providers who were chosen on the basis of their unique attributes and reasonable pricing.
---
---
"Pabbly Email Marketing is the only software that does not restrict you on features like unlimited emails, autoresponders, custom fields, subscription forms, etc."
The reason Pabbly Email Marketing deserves to be on the top spot is through its inbuilt SMTP one can send bulk emails with a high inbox placement rate of 99% which is clearly above the industrial benchmarks.
Another thing that sets Pabbly Email Marketing apart is SMTP routing which means you have the flexibility to add different external SMTPs while sending emails. Also, no technical skill is required, just sign and begin your campaigning at once.
---
---
Features
SMTP Routing – As mentioned earlier, you can connect with many SMTPs to get higher inbox placements even when dispatching bulk emails.
MX Cleaner – You can scrub away bad emails and invalid/unresponsive email addresses thus ensuring a blooming email list to increase your probability of success.
Email Tracking – Pabbly Email Marketing provides individual reports for all your email campaigns. Therefore, you can easily monitor the opened, clicked, unsubscribed, spam emails along with the subscribers' locations.
Marketing Automation – It can automatically deliver emails on a pre-set schedule to further captivate your subscribers.
2X Open Rate – It sends the follow-up emails to customers for non-opened emails. This is why it is the best smtp2go alternatives
Drag & Drop Builder – Not only it provides a plethora of stunning email templates but also provides a perceptive drag & drop email builder to compose incredible emails.
24×7 Support (Non-Bot) – Landing on their page, you will be welcomed by the support, who will guide you through their various functionalities and solve any of your queries.
Pricing
Pabbly Email Marketing offers four simple plans, they are
Forever Free – As the name suggests, it is totally free. You can send 12,000 emails to 1,100 subscribers per plan. Just sign up and you are ready to roll.
Rookie – At $29, you can send unlimited emails to 5000 subscribers with this plan. Also, the added benefits include list management, SMTP routing, and an email builder.
Pro –This is their most commercially marketed plan, one can dispatch unlimited emails to 15,000 subscribers at just $49 per month.
Advance – Send unlimited emails to 50,000 subscribers at just $99 charged monthly.
Enterprise Plan – If you want to send bulk emails to more than 1 million subscribers, then you may have to contact their support team to get the details.
---
2. Moosend – Email Marketing With An Edge
You can easily integrate their direct SMTP services with your
existing applications with a couple of APIs.  Moreover, their workflow automation and list segmentation puts them way above their pay grade.
---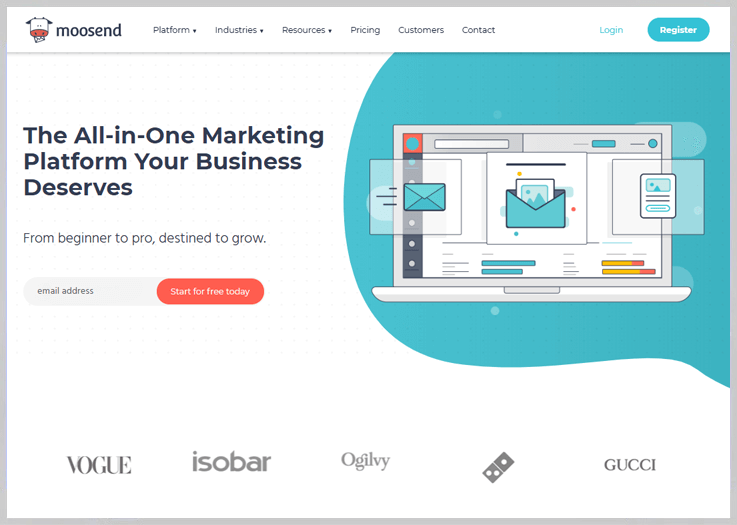 ---
Features
SMTP integration – It is easy, just copy & paste a few configuration lines and paste them to your application.
List Segmentation – Find those who have abandoned the cart
on the spot, refine the subscriber's list on the basis of
conditions
Separate Mobile Editor – Has an Inbuilt email editor and also provides drag & drop landing page builder for ultrafast loading page in the mobile editor.
Custom Opt-in Form –  Furthermore, build even your custom subscription forms in minutes
Workflow Templates – No need for any stress as no coding is required to automate workflows.
Stimulate Emails –  Also, build striking emails with advanced personalization with the product and weather-based recommendations.
Pricing
Free – The free plan includes subscription forms and email sending to limited subscribers.
Pro – Send unlimited emails at just $8 per month, added features include inbuilt SMTP, ability to send transactional emails and landing pages.
Enterprise – You have the flexibility to build your own plan if the subscriber's count exceeds 200k or you can request a custom plan from their sales executives.
---
3. Mailjet – A Versatile SMT2GO Alternative
One of the biggest names in the email marketing world, Mailjet promises a state of the art delivery infrastructure that dispatches billions of emails every month. Setting up their SMTP server is very easy and with their AB testing, you can take your email campaigns to the next level.
---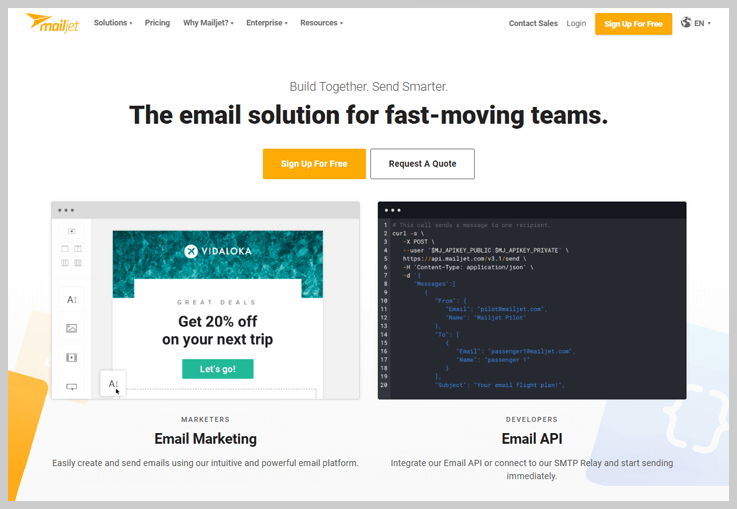 ---
Features
Multiple Ports – It offers multiple ports which you can choose depending on your email client or ISP.
Encryption – Each of these ports is secured using TLS or SSL encryption.
High Inbox Placements – Moreover, it is easy to set up SPF, DKIM and DMARC records to very the domain, which increases the probability of the emails to land in the inbox.
MTA – Likewise, you have the flexibility to use the preferred message deliverability agent like Postfix, Exim or Exchange.
Pricing
Free – At just $0, have the ability to send 200 emails per day and a total of 6,000 emails per month.
Basic – Send 30,000 emails per month in $9.65/month.
Premium – Their best plan for startups as it can send 30,000 emails at just $ 20.95/month but also opens up a plethora of features like segmentation, A/B testing and multi-user collaboration.
Enterprise – This is for high volume senders and comes with dedicated account management services but one needs to contact their sales representative to tailor this plan.
---
4. ActiveCampaign – A Superior SMPT2GO Alternative
It provides its own SMTP to send bulk emails. If you have fans on Facebook you can directly connect and send newsletters,fanmails etc. Furthermore, they focus highly on machine learning to provide unmatched analysis on customer behavior on the basis of past data.
---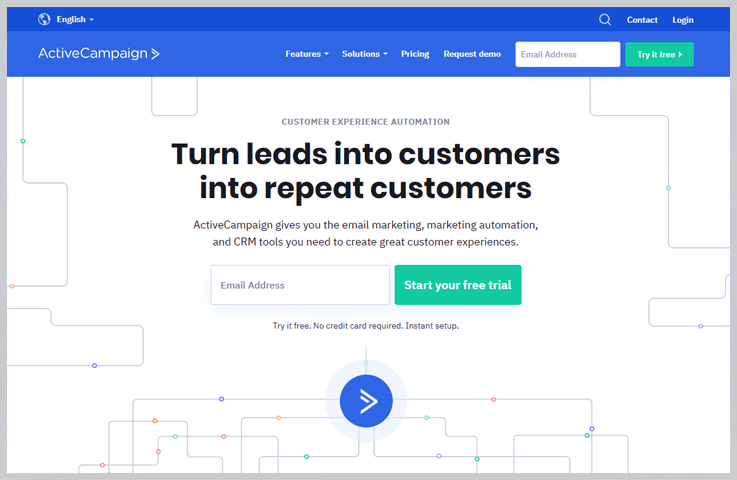 ---
Features
Win Probability – It gives you the odds about the probability of placements of emails based on the past activities of the email addresses.
Predictive Content Beta – You construct different contents of the same message for a particular subscriber and ActiveCampaign will choose the best extract to be sent.
SMS Marketing – Also, very few email marketing companies offers this feature and also, the best part is this feature it is available in the basic plan.
Automation Goals – Furthermore, it offers automation maps that help you to automate many attributes of your email campaign.
Pricing
Lite – At just $15/month you can send bulk emails.
Plus – With $70/month send unlimited emails and get features like segmentation, Facebook ads, and marketing automation.
Professional – This is their most popular plan which is priced at $159/month and can send unlimited emails.
Enterprise – Unlimited emails at $279/month with a custom domain, uptime SLA, and dedicated account manager as smtp2go alternatives
---
5. SparkPost – Give A Spark To Your Email Marketing
SparkPost claims to send over 37% of the world's B2C and B2B emails. And with their predictive email intelligence, you get the highest ROI. SparkPost can also handle SMTP based email delivery with high filtration to reduce the spam rate.
---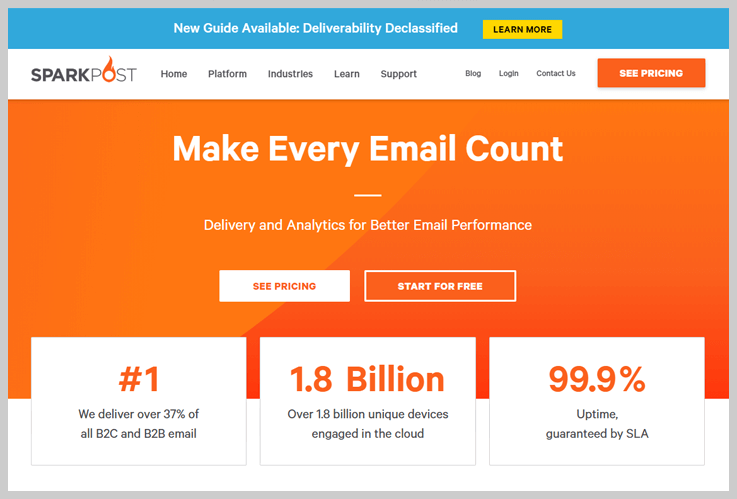 ---
Features
SparkPost Signals – These signals can beforehand diagnose, improve email campaigns and using predictive analyses you have a clear idea about email health, spam traps, and engagement rates.
Bounce Handling – Provides one of the best perspectives on mail bounces so that you can determine whether to delete a particular email address or give it another chance. This makes it as one of the versatile smtp2go alternatives.
Email Designer –  Moreover, it offers advanced WYSIWYG HTML editor to build your emails.
Email API – As an evolving software product they give flexibility to developers their APIs to get access and program several features on their emailing platform.
Pricing
Starters – At just 30$ send 100k emails with an additional $0.85 charge for extra thousand emails.
Premier – Their best plan which can send unlimited emails at just $75 month.
Enterprise – This plan needs to custom made hence you to contact their sales associates.
---
Conclusion –
There you go!! I have covered the 5 Best SMTP2GO alternatives. These were filtered on the basis of pricing and features which I found quite fair. But don't take my words for granted, there is a free trial available with all these software for a time being. Check them out individually, before buying.
Also, if you find any credible information that I have missed while covering these services do comment below. I will surely take a note of it.
You May Also Like To Read –