Looking for the best double opt-in email marketing tool?
Basically, email marketing is a need for online business and every marketer wants its campaign to be successful in spite of all odds. But as the competition increasing day by day, it becomes next to impossible to stand alone in a crowd. As most of the emails of campaigns either mark spammed or get blocked by users.
That's where the double opt-in feature comes in an action. This feature makes sure that the campaign reaches out to potential customers without being spammed.
---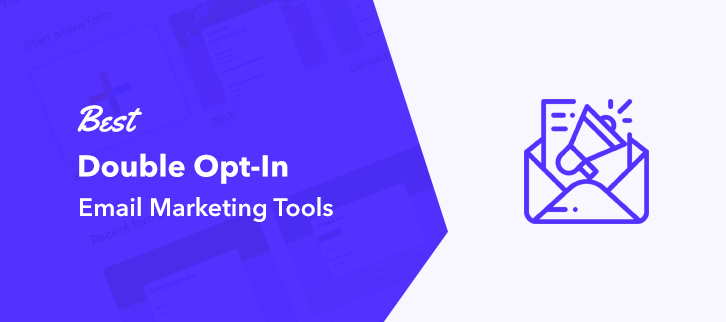 ---
Wondering how?
Actually, double opt-in functionality sends a confirmation mail with a link to users who sign up for email forms. If users click on it, then they happily subscribed for your service resulting in generating a valid email subscriber list.
Further, it is crucial to add a genuine subscriber to your email list, by that only users can make their email campaign a huge hit.
Considering the same, here we are going to discuss the best double opt-in email marketing software available in the market.
Quick Comparison Between Double Opt-In Email Marketing Services
Service
Basic Plan
 SMTP Routing
Emails
Bounce Forwarding
Pabbly Email Marketing
$29/m
✔
Unlimited
✔
Mailjet
$68.95/m
✖
150,000
✖
Pepipost
$25/m
✖
150,000
✔
MailerLite
$10/m
✖
Unlimited
✖
Mailchimp
$9/m
✖
50,000
✖
Below we are highlighting the specifications and pricing of the mentioned software.
"Pabbly Email Marketing is a software that doesn't restrict users on features by offering unlimited emails, in-built SMTP, marketing automation and much more."
The first in our list is the most reliable email campaign organizer software which is Pabbly Email Marketing. The only software that provides all the advanced features like Google Analytics integration, auto follow-ups, email tracking, etc in a basic plan which most of the other software restricts. It lets your business to enhance without putting any burden on bills. Not just double opt-in, but also a single opt-in feature is available in the software.
Moreover, it comes up with the in-built delivery server plus users can use external servers like Amazon SES, Sparkpost, etc.
---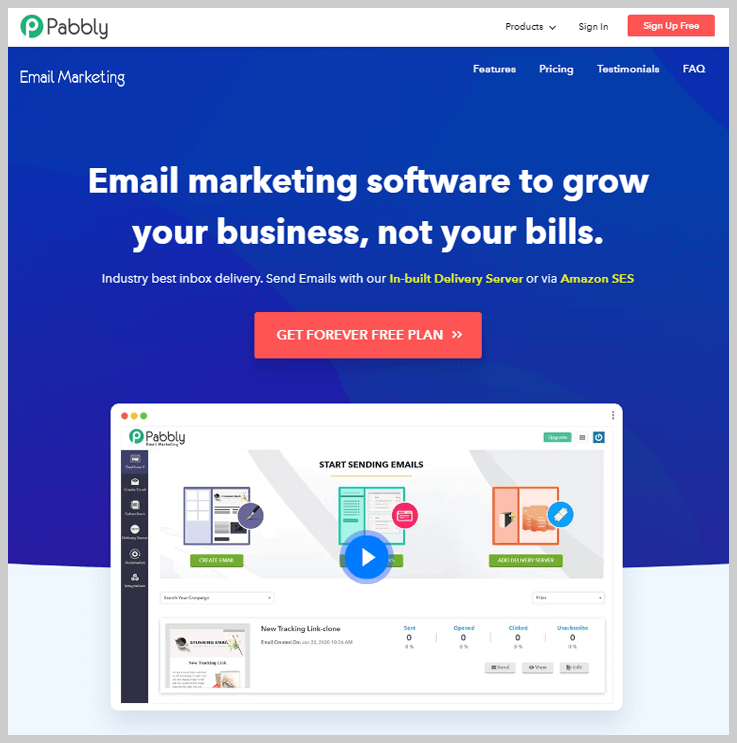 ---
Features
Subscription Forms – Using it, one can add subscription forms which will help to grab the attention of potential customers. Just add forms in websites and capture potential leads.
Enhance Lead Capture – This feature of the software allows us to capture the lead and convert it into potential customers.
MX Cleaner – Further, it allows cleaning of your email list which means removal of all invalid, fake and bad contact before sending mails.
In-built SMTP – Next, the software provides an in-built delivery server that assures 98% inbox deliverability.
Autoresponders – With the help of this, one can send a welcome mail to every new subscriber which helps in maintaining good customer relationships.
List Management – Subsequently, this trait groups all your subscribers with the same interest in one place.
2X Open Rate – It sends the follow-up emails to customers for non-opened emails.
Email Tracking – Email tracking allows to keep an eye on campaigns. Further, it provides detailed reports of unopened, clicked and not clicked emails.
Marketing Automation – As the name suggested, this feature helps to engage subscribers by sending automated emails at the pre-set schedule.
SMTP Routing – The only tool that allows us to connect external SMTP servers like Amazon SES, Sparkposts, etc including in-built SMTP servers to achieve best inbox deliverability.
Pricing
Forever Free – In a forever free plan, users can send 12,000 emails to 1100 subscribers at $0/m.
Rookie – Further, send emails to 5000 subscribers at $29/m.
Pro – Next, in a pro plan, users can send emails to 15,000 subscribers at $49/m.
Advance – It allows us to send emails to 50,000 subscribers at $99/m.
Enterprise – Lastly, for business with high demand, the enterprise plan is best. To avail it, users have to contact the company's sales team.
Note:- In yearly plans, all the users will get a 20% discount.
2. Mailjet – Bulk Email Marketing Software
The second one in our list is Mailjet that promises to provide a double opt-in email solution for fast-moving teams. The software provides simple email experiences with a powerful impact. The platform brings both marketers and developers on a single platform to boost their business.
---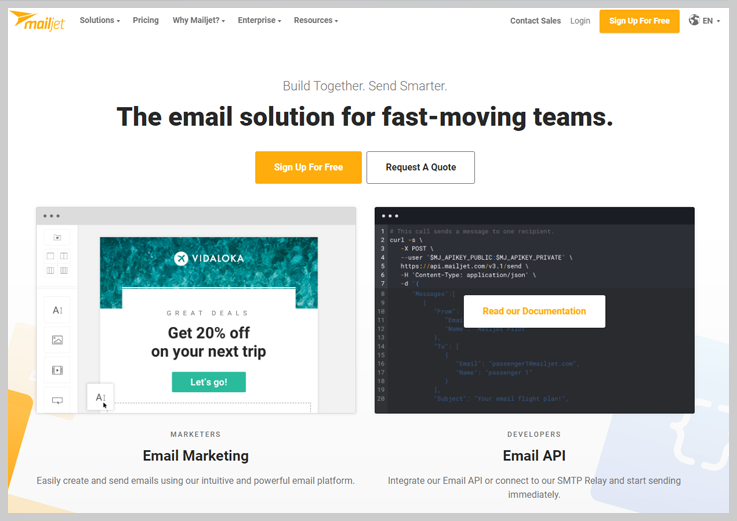 ---
Features
Email Builder – It comes with an email builder that simplifies the process of creating beautiful and responsive emails. Moreover, it is compatible with all kinds of screens.
Contact Management – The purpose of this feature is to keep the customer with the same interest in a single list. By doing so, one can generate deep insights into a customer about their need.
Analytics – As the name suggested, this tool helps to keep track of email so that users can make an improvement to provide a better experience. Further, it provides a detailed report of opened, clicked, bounce and spam message.
Email API – To make work easy at your end, the software offers email API. All you have to do is integrate it into your platform and you're good to go.
SMTP Relay – The software provides its own free SMTP servers to boost your email campaigns. Setting up the SMTP relay is easy and required minimal time.
Documentation – It offers complete documentation in case users get stuck, just to help them understand the software better.
Pricing
Free – In the free plan, users will get 6000 emails at $0/m.
Basic – Next, the basic plan will cost $68.95/m for 150,000 emails.
Premium – Further, at $96.95 users will get 150,000 emails including a strategy to leverage your mails.
Enterprise – In that case, users have to reach out to an expert to decide the customized plan.
3. Pepipost – Email Marketing Service
Following, in our list is Pepipost whose mission is to help the developer and marketer to send emails in the most efficient way. The software claimed to provide lightning-fast email delivery services. Further, the tool offers webhook facilities that make it more reliable.
---
---
Features
SMTP –  The software offers an SMTP relay to provide the fastest email delivery services.
Email API – Next, the tool provides email API to make work easier. Just by integrating it, one can access dashboard metrics, generating emails, etc.
Subaccounts – Further, this feature manages multiple email domains and users under the same roof.
Artificial Intelligence – This feature allows the delivery of your emails in a cleverer and quicker way by keeping a track of emails.
Security – The tool ensures the security of their user data which involves checking of data by third-party vendors periodically to make sure that everything is under control.
Bounce Forwarding – Lastly, it sends a bounce forwarding email to the sender for a mail that is rejected at first place due to incorrect or invalid email addresses.
Pricing
At $25/m, users will get 150,000 emails.
Next, for $85/m, users can send 400,000 emails.
Further, its most popular plan is $145/m, one can send 600,000 emails.
Subsequently, at $245/m, users get 1,000,000 emails.
Lastly, the highest plan costs $445/m for 2,000,000 emails.
4. MailerLite – Email Campaign Manager
Further, next in our list is MailerLite which makes email marketing easy. Not only the software offers opt-in functionality but it also comes up with the latest features like landing pages and automation. It has been claimed by the company to provide a customer-friendly approach to every customer with less complexity.
---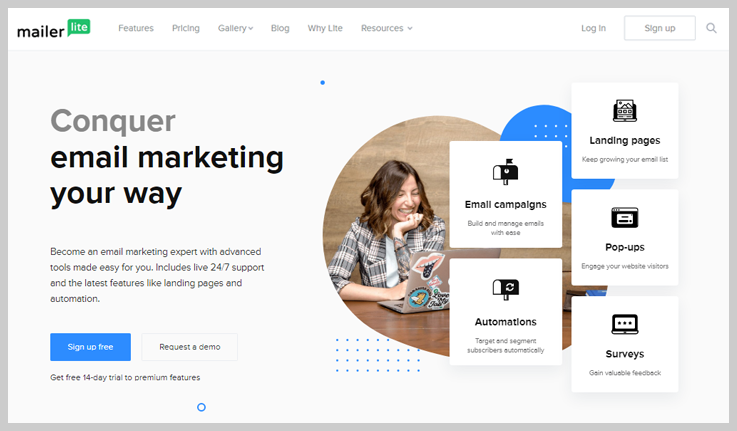 ---
Features
Create Campaigns –  The software makes creating a campaign a lot easier by offering rich-in text editor, built-in photo editing, file manager and much more.
Grow Subscribers – Further, it comes up with pop-up forms, landing pages, embedded sign-up forms and much more to enhance subscribers.
Deliver – With the help of software, users can do email automation, organize RSS campaigns, deliver by time zone, etc.
Track Results – It offers the flexibility to track detailed insights of campaigns like email newsletter reports, etc.
Connect – Subsequently, the tool offer features like integrations and developers APIs which makes it handy.
Pricing
The free plan includes 12000 emails for 1000 subscribers.
Next, at $10 users can send unlimited emails to 1000 subscribers.
Subsequently, at $15 users can send unlimited emails to 2500 subscribers.
Succeding, on our list, at $30 it offers sending of unlimited emails to 5000 subscribers.
Lastly, at $50, users will get 10,000 subscribers for sending unlimited emails.
5. Mailchimp – Email Service Provider
Finally, the last one in our list is Mailchimp which is a one-stop destination for all marketing needs. The software helps you to grow in your way. Further, the tool helps to analyze marketing channels, insights and audience data to achieve your aim faster.
---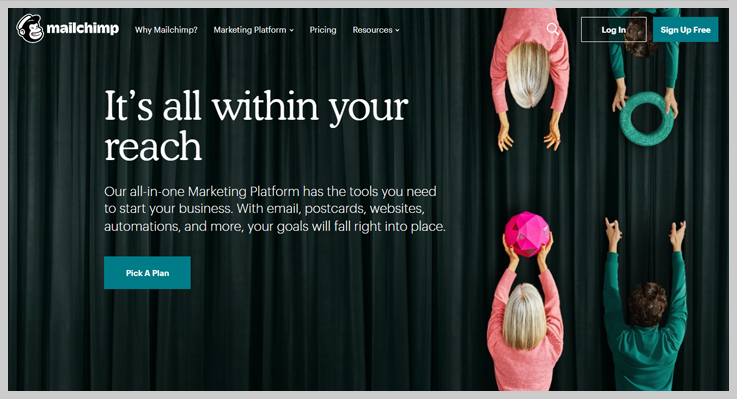 ---
Features
Audience – This feature allows to know your audience better by providing marketing CRM tools that offer details insights into customer activity.
Marketing CRM – It comes up with marketing CRM tools to enhance your business and convert a lead into a potential customer.
Audience Dashboard – Using it, one can keep all its audience data in one place.
Segmentation – Further, it allows sending people to messages about a plan that better satisfies their needs.
Behavioral Targeting –  Finally, with the help of behavioral targeting, one can notice customer action and provides personalized marketing.
Pricing
Free – Tha free plan involves all the basic features at $0/m.
Essentials – Further, in essentials, users will get an email sender who needs support at $9/m.
Standard – The next plan will offer better insights to grow business at $14/m.
Premium – Lastly, the plan for pros who needs more customization at $299/m.
Conclusion –
There you have it! Now you all know how double opt-in email marketing makes a huge difference in your campaign. It increases the value of your product and makes your campaign a huge success. To select you the best, here we compiled the list of best double opt-in email marketing software.
Choose the one which fulfills your needs and thank us later.
You May Also Like To Read –