Enough of the Aweber boring user interface that they haven't updated from a really long time? There are better Aweber alternatives arrived in the market that server alike purpose as Aweber & few of them are even better.
Bulk email marketing is a key part of any digital marketer's eCommerce strategy. Certainly, your email marketing service can make or break that strategy. Aweber is a traditional email marketing service that has been used by professionals for years. But, now it is time for an update! As with the emerging advanced digital marketing needs our customers are becoming more demanding.
---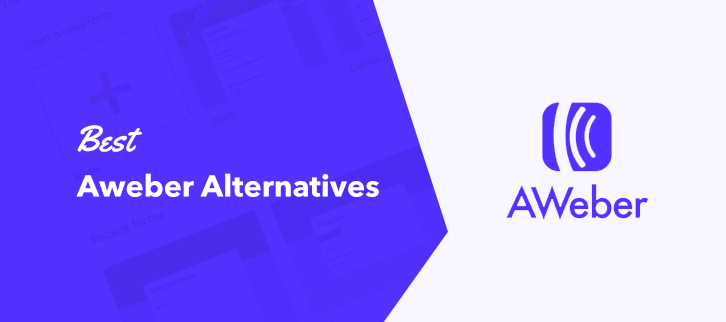 ---
After many days of research over testing & meticulous consideration of many services, I've pulled out a list of the best bits.
Before I ramble, let's have a quick look at the comparison table. Moreover, you'll also get an idea about what's gonna come next & how these services stake up to the competition?
Quick Comparison Between Aweber Alternatives
Service
Pricing
Subscription
Features
SMTP Routing
Pabbly Email Marketing
$29/month
5K Subscribers
All
✔
Moosend
$10/month
200 Subscribers
All
✖
SendinBlue
$20/month
40K Emails
Lite
✖
ActiveCampaign
$9/Month
500 Subscribers
Lite
✖
ConvertKit
$29/month
1K Subscribers
All
✖
---
Pabbly Email Marketing has out beaten AWeber email marketing skills. It has been one of the most simple & advanced email marketing tools.
It has many extraordinary features such as the SMTP routing that enables you to connect multiple SMTPs. Using this you can increase the deliverability by 2X.
Moreover, it supports advanced personalization, autoresponder, advanced analytics, automatic resend, list segmentation and much more.
---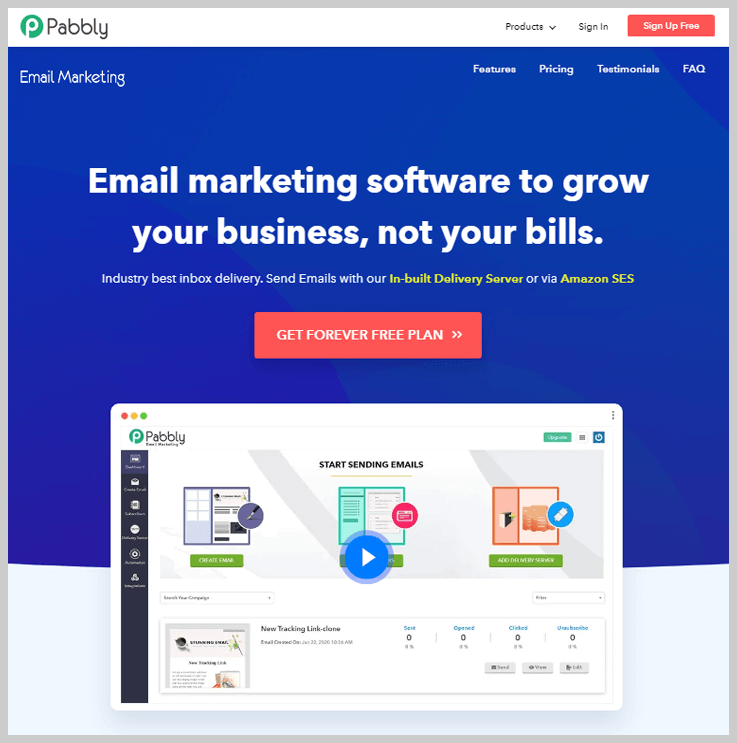 ---
Features:
Marketing Automation: Pabbly Email Marketing has a marketing automation system that helps to create a series of emails targeted at the subscribers based on their previous interaction with the brand.
Subscription Forms: This service also has subscription form functionality to boost up your leads. You can attach these forms anywhere where you can get leads for your campaigns.
Transactional Emails: There aren't many services providing this feature at all pricing levels. As this is the only one doing so with very fast speed and super-excellent deliverability.
MX Cleaner: To get rid of the bad emails in your email list you can use this feature of this service. Also, it influences your open rate in a very good way.
Pricing Plan:
One can use this Aweber alternative for sending an unlimited number of emails using all the features of this service. Overall, it is a simple tool & extremely light on the pocket too. As per your subscriber list, you can pick up a pricing plan and pay on a monthly basis.
Forever- Send 12000 emails to 1100 subscribers using this plan.
Rookie- In the Rookie plan, it will cost you $29/month to send emails to 5000 subscribers.
Pro- With a limit of 15000 subscribers over sending emails in just $49/month.
Advance- This plan of Pabbly Email Marketing ranges from $99-$1599 monthly for 50000 subscribers respectively.
---
Moosend is also a good alternative over Aweber email marketing software. it provides a very easy-to-configure service. Also, it has prepared a multitude of conditions for the customers.
---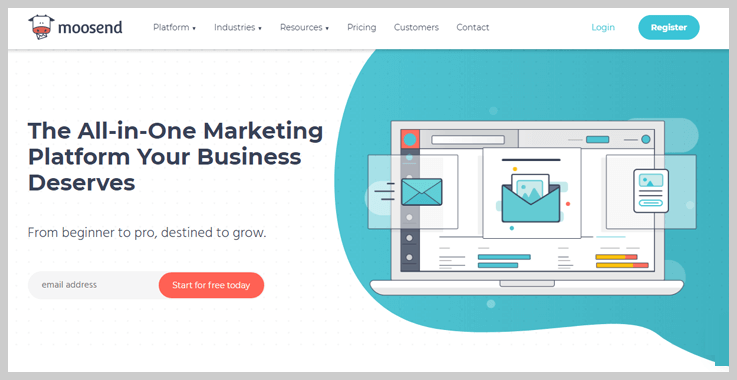 ---
Features:
List Segmentation: Moosend provides various conditions as well as the filters for creating email lists.
Data Analytics: This service renders reports to get a much clearer picture of all your email marketing campaigns.
Landing Pages: To generate more leads that will add up to your campaign this service allows you to make use of the forms that it provides. You can use of embed these forms anywhere, from where you can get leads.
Pricing Plan:
It offers a range of pricing plans that range from $10-$3.65K for around 1001-1000K customers.
---
SendinBlue is also one of the alternative offering SMS campaigns & transactional emails. However, this service does have its downside in terms of the basic templates and the complex and confusing account set-up.
---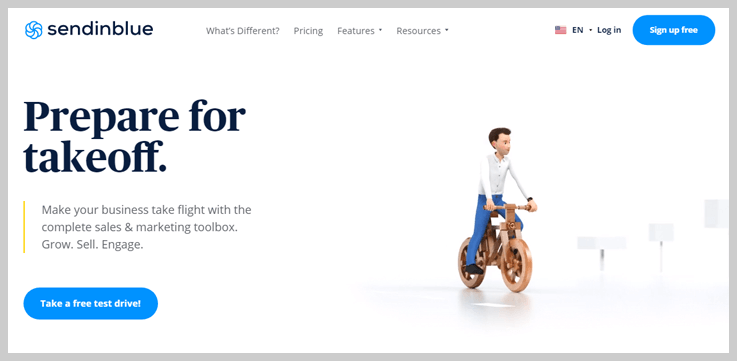 ---
Features:
Responsive Design: SendinBlue provides responsive email templates. That will look perfect over all the screens.
Advanced Analytics: It provides advanced analytics to get an idea about the opens, clicks and spam emails of your email campaign.
Unlimited Contacts: You can make multiple lists of your audience for more engagement. These lists would help you get more targetted campaign flow.
Free Templates Available: This Aweber alternative provides many pre-designed email templates. You can easily edit these templates as per your need as well as use them right away.
Pricing Plan:
SendinBlue has five plans based on the features that it enables in every plan.
Free- This plan allows you to send 300 emails every day. All this for an unlimited number of contacts with a particular daily sending limit.
Lite- Lite plan can cost up to $25 for 40000 emails every month with all the free features.
Essential- This plan costs $39 for 60000 emails every month. It includes all lite features plus A/B testing, advanced statistics & in addition to this it also enables you to remove the brand logo.
Premium- This plan starts with a cost of $66 for 120K emails every month. With more additional features like Facebook ads, landing pages, marketing automation, chat and the multi-user access.
Enterprise- The enterprise plan includes all the features the service promises for marketers. And you need to contact the sales team of this service to know about the pricing details.
---
ActiveCampaign provides numerous features for mass email marketing. It has many advance features like marketing automation, sales & CRM, SMS marketing and much more. Apart from its overwhelming features where the learning curve gradually steep it's good for a larger business.
---
---
Features:
Automation Map: Using this feature you can find out the bottleneck in your customer's journey. This feature will provide clear maps for your designed automation.
Subscription Forms: To convert your leads into potential customers you can make use of this feature.
A/B Testing: ActiveCampaign provides you to split test two subject lines for a better performing email campaign.
Pricing Plan:
ActiveCampaign offers 4 pricing plans based on the number of subscribers.
Lite: For Lite features you need to pay $9/month for 500 subscribers.
Plus: You need to pay $49/month for 500 subscribers and 7 more additional features in this plan.
Professional: This plan cost $129/month for advanced features with machine learning for 500 subscribers.
Enterprise: For $229/month for 500 subscribers, all the premium features are available many additional customizations.
---
ConvertKit is another feature-rich solution amongst Aweber alternatives. It allows you to create personalized email campaigns. In addition, you can also it renders using attractive forms to grow your lists, access more subscriber & collect more conversion data.
---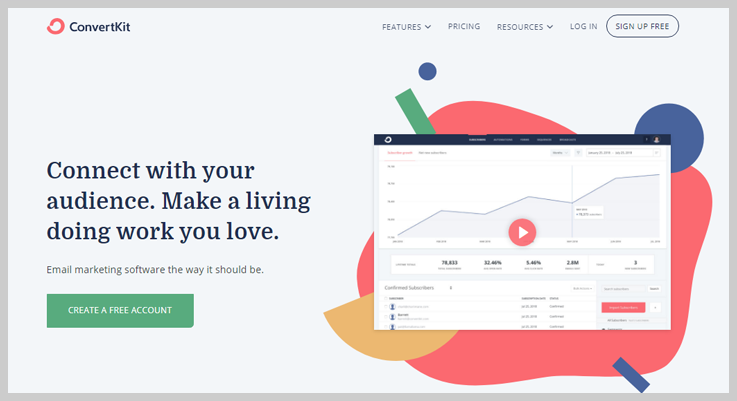 ---
Features:
Organize Subscribers: It allows organizing the subscribers using various tags & segments. Allowing you to present much tailored as well as targeted content in your emails. It enables using the user location, any behaviour/interest recorded on your site, and a few more options in the emails.
Integrations: To automate and streamline the workflow of your campaign, it renders integration with 80+ services.
Pricing Plan:
CanvertKit offers only two pricing plans.
Free: You can use the 9 features for 500 subscribers for free with ConvertKit.
Complete: For 1K-900K subscribers this plan ranges from $29-$3999 per month.
---
EngageBay is another great email marketing software for small and medium businesses. It is highly affordable and offers very useful email tools like autoresponders and double opt-in. This works wonders for mass email marketing as it reduces time spent on email responses and also emails bounce rates. There's also integrated CRM, SMS marketing, site messages, sales tools and Live Chat.
---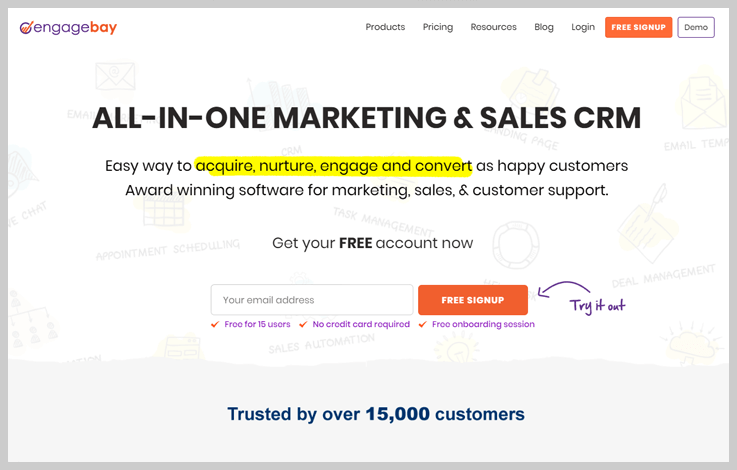 ---
Features:
Autoresponders: With autoresponders, you can automatically send out welcome emails and other automatic template-based emails consequently save hours every day.
Advanced segmentation: You can segment your audiences into lists based on their lead persona and online behavior. Further, send tailor-made content for maximized reach and conversion.
Drag-n-drop builder: EngageBay&'s drag-and-drop email form builder lets you create beautiful forms. You can also choose from their many templates and use the rich text formatting tool to design high-converting forms.
A/B testing: EngageBay offers split testing of email broadcasts, email drip campaigns, and even landing pages to enhance performance.
Pricing Plan:
EngageBay offers a four-tiered marketing plan based on features and the number of contacts.
Free plan: It's forever free, and you get 500 contacts along with 1,000 branded emails per month. Features include autoresponders, email sequences, predictive lead scoring, email broadcasts, and much more.
Basic plan: Costs $7.79 per month and offers you 1,000 contacts, 2,500 branded emails, unlimited contacts lists, email templates, 3rd-party integrations and more.
Growth plan: Costs $14.99 a month. You'll get 20,000 contacts, 20,000 branded emails per month, reporting dashboard, 5 GB file storage, marketing automation, and email broadcast A/B testing.
Pro plan: Offers 30,000 contacts, 30,000 branded emails, web analytics, a dedicated account manager, and 24/7 phone support. Costs $29.99 per month.
---
In Conclusion
This was all about the top Aweber alternatives so far. After reading the brief about these services, I'll also suggest you to take the free trials of those services which are offering it. This will definitely help you in getting a clearer picture of what you need.
You May Also Read: