Profile search engines are what everyone needs today in order to peep into the social profiles of any person existing in this universe. It has become more commercialized as people of a business firm or company want to know each & every detail of their employee.
For this work, the lead enrichment tools or software are the one that permits you to dig into a person's profile. Through them, you can get the precise details of a person along with his web-based activities as well.
---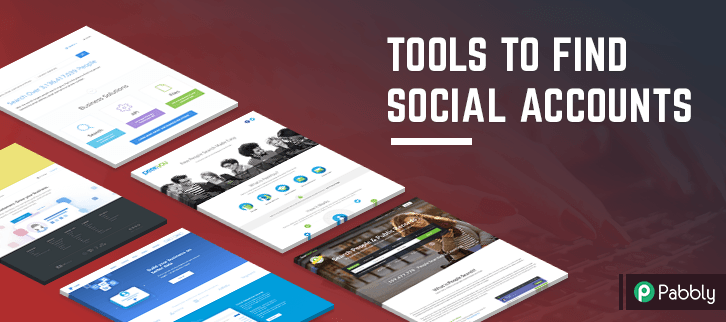 ---
It becomes easy for you to contact a particular person when you get the entire details about him/her. So, the probability of that person to turn into a profitable lead becomes high.
Now for your ease, we've mentioned some of the primest profile search engines in this article which will help you in this work.
Comparison Between Best Profile Search Engines
Services
Pricing
Social Profiles
Email Id Status Checker
Rating
BeenVerified
$26.89 per month
Yes
No
8.3/10
FullContact
$8.33 per month
Yes
Yes
7.5/10
Pipl
$0.05 per Match
Yes
Yes
5.4/10
Clearbit
$99 per month
Yes
No
8.8/10
Through these tools, you will be able to get details like the first & last name, age, gender, social profile links of Linkedin, Facebook, Twitter & many more details.
Moreover, this software are the stepping stones towards a flourishing and successful business because in the present era, 'time' is money. In turn, you earn it more if you effectively collect the enriched leads.
So, without wasting a single minute, let's move on to the services.
---
1. Clearbit
This is yet another email enrichment software through which you can transform an email id into a complete profile of an individual. Like where he is from, what his job title is, the full bio of the person. Moreover, this software fetches all the relevant details of the leads.
It also tells if the person you are searching for is an owner of a company or not.
---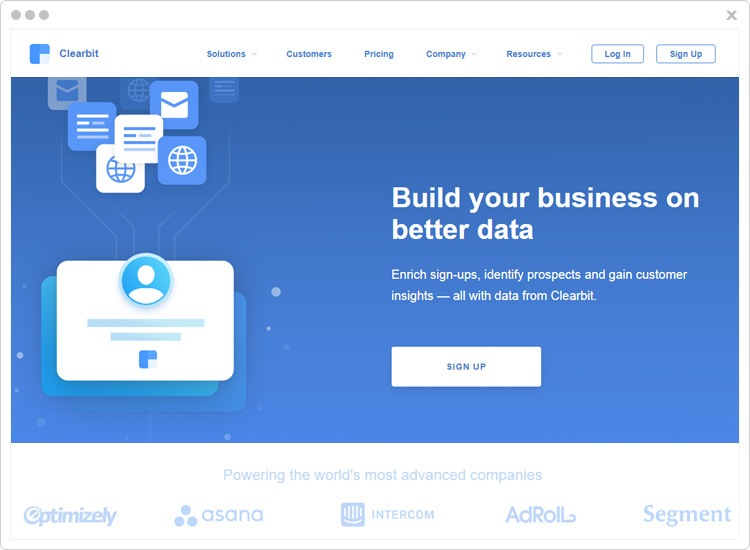 ---
Pricing:
In the Clearbit enrichment software, there are various solutions:
Salesforce: For this solution, you have to pay $499/m which is billed annually.
Marketo: Also, Marketo solution bills $499/m (billed annually).
Segment: This is a solution's pricing depends upon API requests from 2,500 to 25,000 & charging from $99/m to $499/m respectively.
A noteworthy feature is that if you are opting for Salesforce or Marketo then you will be required to pay $499 per month. For this $499/M, you'll get unlimited data search. For more information related to its pricing, contact Clearbit.
Features:
The software gives up to date data related to your leads, your contacts, and accounts that enriches your data providing full access to hyper-targeted segmentation.
The system also supports free and commercial API which you can get automated profile generation, risk scoring algorithms and more.
Clearbit software can be integrated with SalesForce, Zapier, Marketo, Segment and much more.
---
2. BeenVerified
It is a software which is widely used by the people across the globe for searching an individual through an email id. Moreover, it fetches all the social link ids like Twitter, Facebook and LinkedIn accounts if the person has a profile on these platforms.
---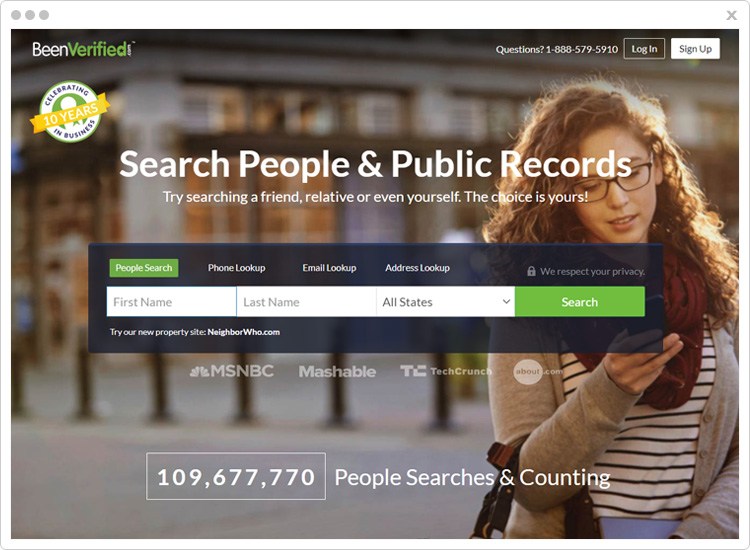 ---
Pricing:
The two pricing plans of the software are as follows:-
Plan 1: In the first plan, the amount incurred on the user will be $26.86. For this $26.86, the user will be able searched age, location, email, photos, social media accounts, phone number and much more.
Plan 2: For the plan 2, the users will have to pay an amount of $52.44 per month. They will have a 3-month membership where they can search for a person's age, location, email, photos, social media accounts, phone number etc.
Features:
It fetches the most accurate data and also discloses the source of information. For example: criminal records.
Apart from the email id, you can also search people through their phone number and residential address.
Also, the software allows providing a person's social media profiles, records (professional, court, bankruptcy), online photos and much more.
---
3. AeroLeads
AeroLeads is one of the best prospect and B2B email find tool available in the market today. With it, searching your leads and enriching your customer content has become an extremely easy task. With the power of AeroLeads, you can find the business emails of key decision makers in a business, simply with the basic information of their job location, title, phone number and company emails, simply at the click of a button.
---

---
Pricing
Take-off – $49/ month
This is limited to one user, and can support 500 records. This is the basic version, and provides only email support.
Climb – $149/ month
This can be accessed by 5 users, and can support 1650 records. This contains all basic features, along with chat and email support.
Cruise – $499/ month
This can be accessed by an unlimited number of users, and can support 6000 records. This contains all the basic features, along with phone, chat and email support.
Enterprise
The only package that requires you to submit a quote of the total range of your needs. The price is decided according to the features you wish to avail. The most advanced package, it contains all the basic features and is equipped with phone, chat and email support
Features
It can find business emails and phone numbers from LinkedIn, CrunchBase and AngelList
It can also find business emails when you simply upload the name of the person and company
You can find as many as 15 data points like full name, job title, location, generic company emails, and business phone numbers
You can export the data to CSV or transfer data to Salesforce, HubSpot CRM, Pipedrive, Zoho CRM, FreshSales, Zapier etc with one simple click
Rock-solid support via chat, email and phone
Widely trusted by global brands like Gartner, IBM, Domino's and TATA
A customer base of millions
---
4. Pipl
The Pipl software enables you to search people and enrich your leads. By using this software, you will get full information about a person on the professional front. Also, it will allow you to dig out all the social links and the associates of that individual on the web.
---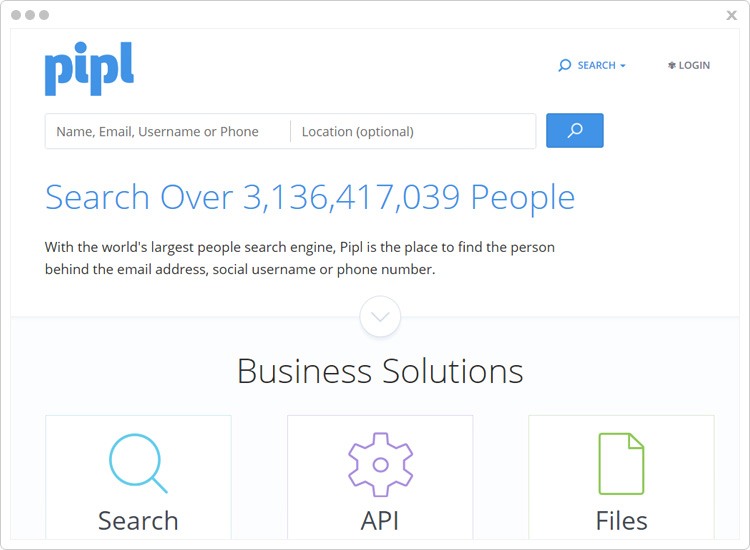 ---
Pricing:
Contact:  In this plan, the user has to pay $ 0.10 per match. Specifically, he will get age, name gender, address and landline phone.
Eg :- For 100 matches 0.10*100 = $10

Social: This plan costs $ 0.20 per match. In it, the user will get everything in the contact plan and images, associates and social handles.
Eg :- For 100 matches 0.20*100 = $20
Business: In this plan, the cost goes to $ 0.40 per match. Here, the user will get everything in the social plan and job, education mobile number, and email address.
Eg :- For 100 matches 0.40*100 = $40
Features:
This software allows you to add the missing data like the email id, residential addresses, and phone numbers. Then, the software will do the rest by fetching the relevant data.
Its system will also enable you to enhance your social media marketing by finding the social profiles of the customers/leads of your business.
You can categorize your audience by getting information about job titles and company details. So, all you've to do is to upload the contact info of the person.
---
5. Full Contact
This software let you grow your business by knowing your customers well. It gives you a 360 view of the person's profile through an email. Also, it will allow you fetching details of social profiles like a Twitter handle, LinkedIn and many more.
---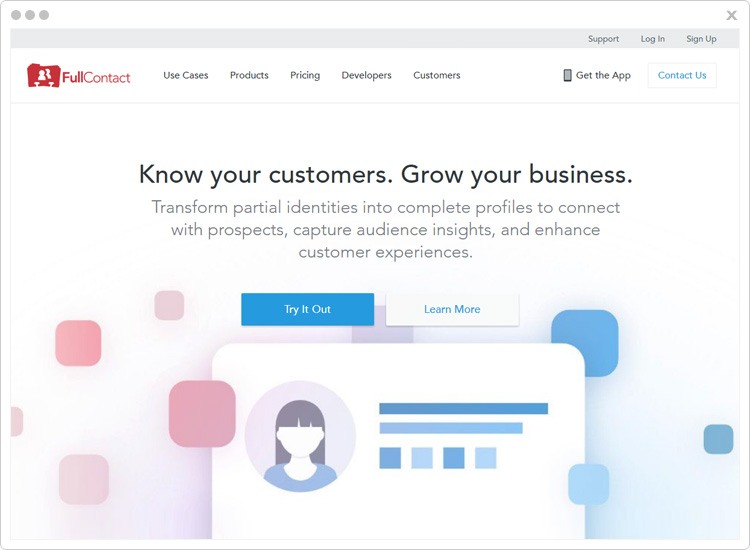 ---
Pricing:
It has various plans depending upon either you're an individual, partners or a business owner.
Individual: For a single admin, it has three plans:
The Basic plan is free of cost in which you will get to search & store 1K contacts. Also, you will get 20 contact updates on a weekly basis.
It has a Premium plan charging $9.99/mo for storing 25K contacts. Also, it will provide you 500 updated contact in a week.
Further, for the Team plan, you have to pay $12.99 per month with 500 contact updates per week.
Partners: It is a custom plan for which you have to contact the sales department.
Businesses: If you have a business then below are some of the best price plans of FullContact:
This plan is free of cost in which you will get to work on 100 matches on monthly basis.
Then, for a small business, it costs around $499 per month for 50,000 matches.
Next, if you have a big business, you have to talk to its sales department.
Features:
Its mechanism works to give you the specified search results containing people's profile around the web through an email id.
There is an option in this tool through which you can merge all the entities like duplicate contacts, scan business cards, capture email signatures, etc.
Also, it contains powerful integrations to work on like Slack, Automate.io, Zendesk, Zapier and various others for making your work more efficient.
---
6. PeekYou
Yet another software which provides a unique way of searching people's profiles on the web. It retrieves all the existing profiles of the people using an email id. Then, its system finds social media profiles through the username and phone number of an individual.
---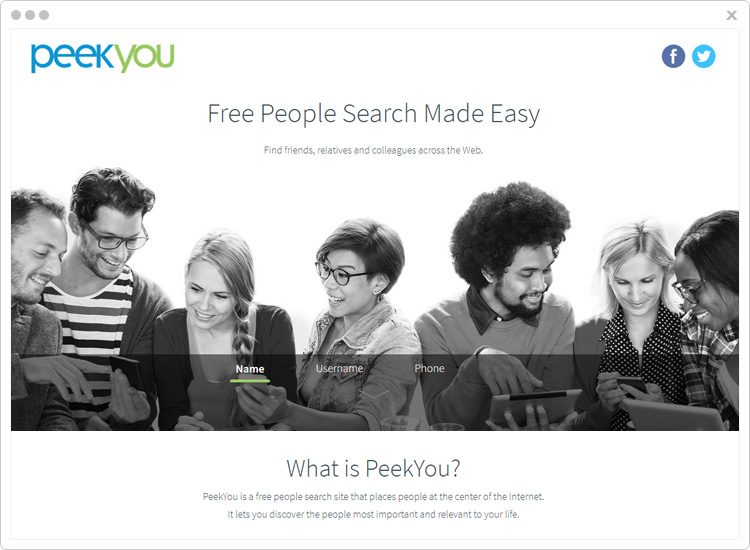 ---
Pricing:
It gathers the data from the 3rd-party websites. Even when you remove data from its system, that data will always be present on those websites. So, PeekYou's pricing depends upon the charges of all of those services.
Features:
This tool works by providing profiles through social media like Facebook, Twitter, LinkedIn and many more. Moreover, it also provides all of the data through the public records too.
With the help of this software, you can also get the contact information such as residential address and phone number.
This software also gives you images of the person searched by you from some accounts like Instagram, Twitter, and Facebook. So, this way you can identify a person precisely.
---
7. MailGet Enricher | Best in Profile Search Engines
It is one of the finest email enrichment software that converts an email id into a full information of a particular lead. This software elicitates the details like job profile, age, name, designation, social profiles and various information related to the leads.
With MailGet Enricher, you can find almost each & every detail behind an email id. So, you can really think about using those leads for your business purpose.
Pricing:
There are multiple plans that have been offered by this service provider:
Starters: The Starters plan costs around $4 for which you'll get the details of 200 email ids such as social media profiles, images, location & so on.
Rookie: In this plan, the user will have to pay $19 for which he will have the information about 1000 leads. For example: name, age, gender, web-based profiles, etc.
Pro: For the Pro plan, you have to pay $99 for which you will get 5000 leads & all of the details of their web-based existence.
Advance: The Advance plan's pricing varies from $175 to $9999 for 10,000 to 1,000,000 emails respectively.
---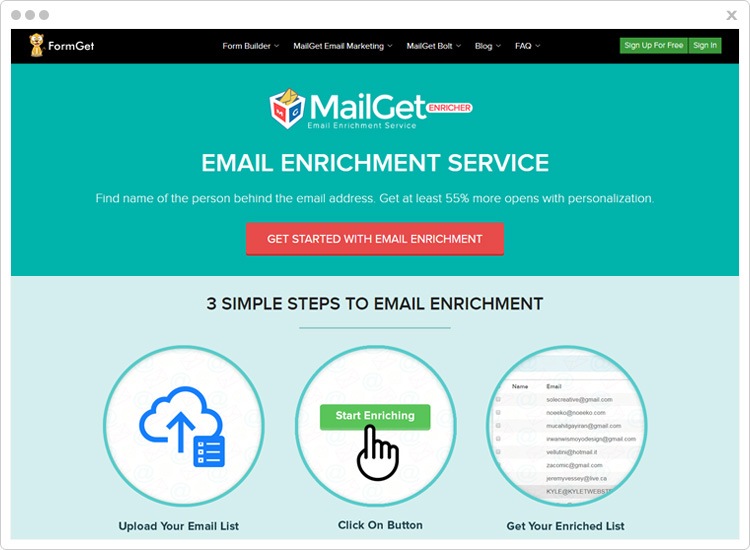 ---
Features:
This software allows you to upload the email id list and then converts it into an enriched list. So, this will be a collection of all the relevant lead information.
It fetches the data of the lead from social profiles such as Facebook, Twitter, Pinterest, Instagram and more.
Also, it supports one more action and that is of 'Download'. Through it, you can download the enriched list and use it for your future reference.
After doing a lot of research on enrichment software, I found MailGet Enricher to be the finest service.
It provides the most authentic lead information just in 2 cents per match which is very economical in comparison to other software.
This software also gives you chances to increase the open rate to 55%.
Conclusion:
So, we think after going through all the software specification, it would have become easier now for you to choose one among the featured services.
These software will help you find social accounts of the people all over the web. Further, you can use these profiles for contacting those leads in a proper and defined way.
The benefits of the profile search engines are beyond the imagination. Why?
Because it allows you to find social media profiles through an email too. Also, there are a bunch of features which also validate and verify these profiles in some of the software.
Now, I'd advise you to choose the best tool from the above list & search profiles in a much better way!
Finally, for any queries or suggestions, please drop a comment below & we'll get back to you soon!
Moreover, you can also go through the following blogs:-