Zoom Webhooks Setup – Webhooks Only(App)
For Webhooks connection to Pabbly Connect, follow these steps:
Login to your Zoom account.
Navigate to left sidebar Admin > App Marketplace.
Open Zoom App Marketplace.
Click the "Sign In" link in the top right corner and sign in.
Select "Build App" from the "Develop" drop-down menu in the top right corner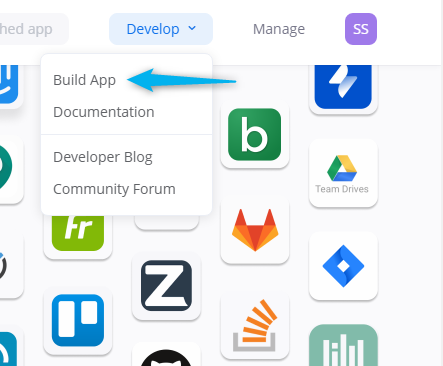 6. Choose the App type as Webhooks Only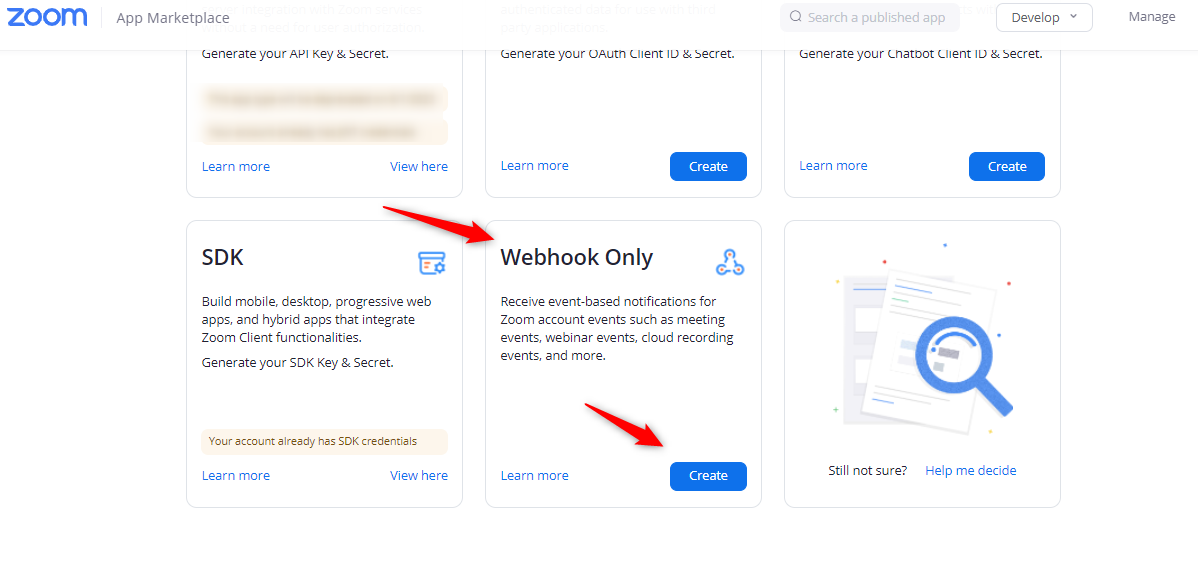 7. Click on Create button.
8. Give a name to your Webhooks Only app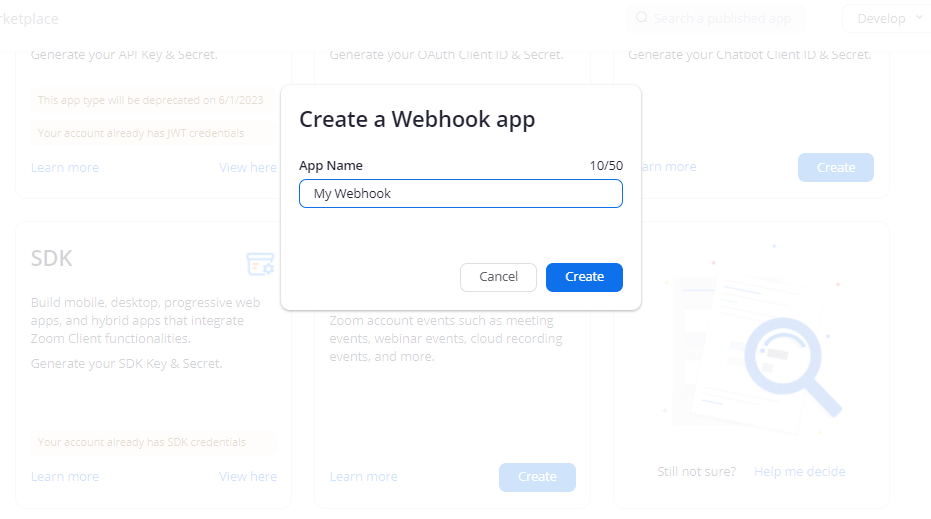 9. Provide Information Details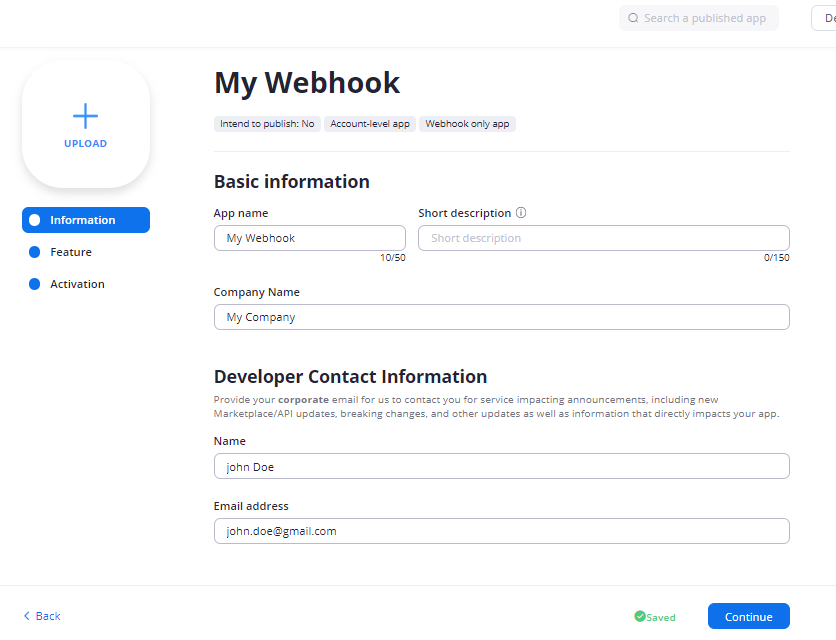 10. Navigate to the "Feature" tab. Enable the "Event Subscription" option. Copy the Webhook URL and Paste the copied URL into the Event notification endpoint URL field and click the "Add events" button to choose the events you would like to be notified of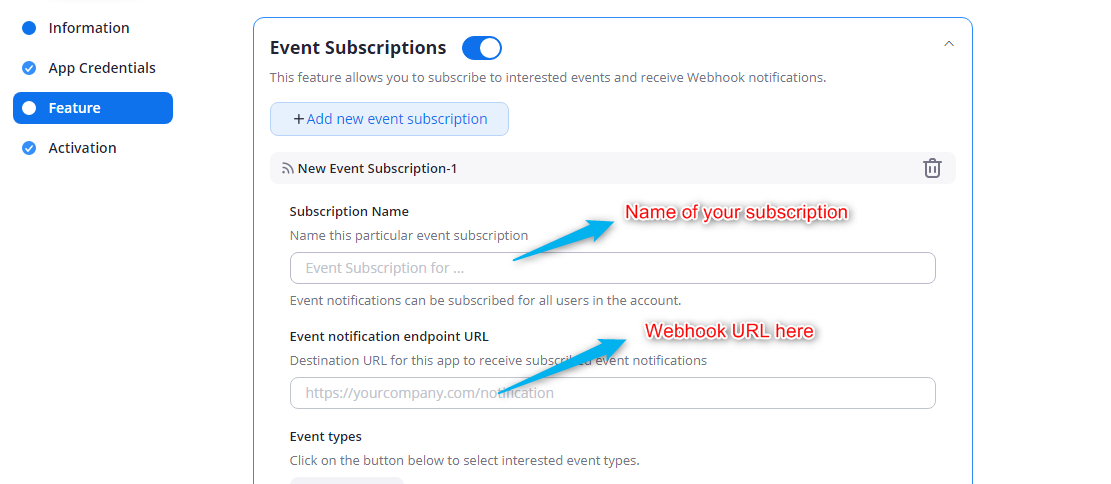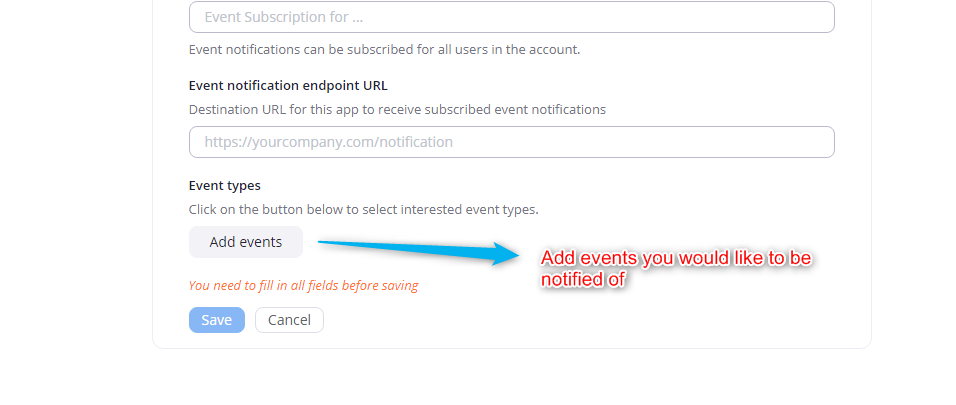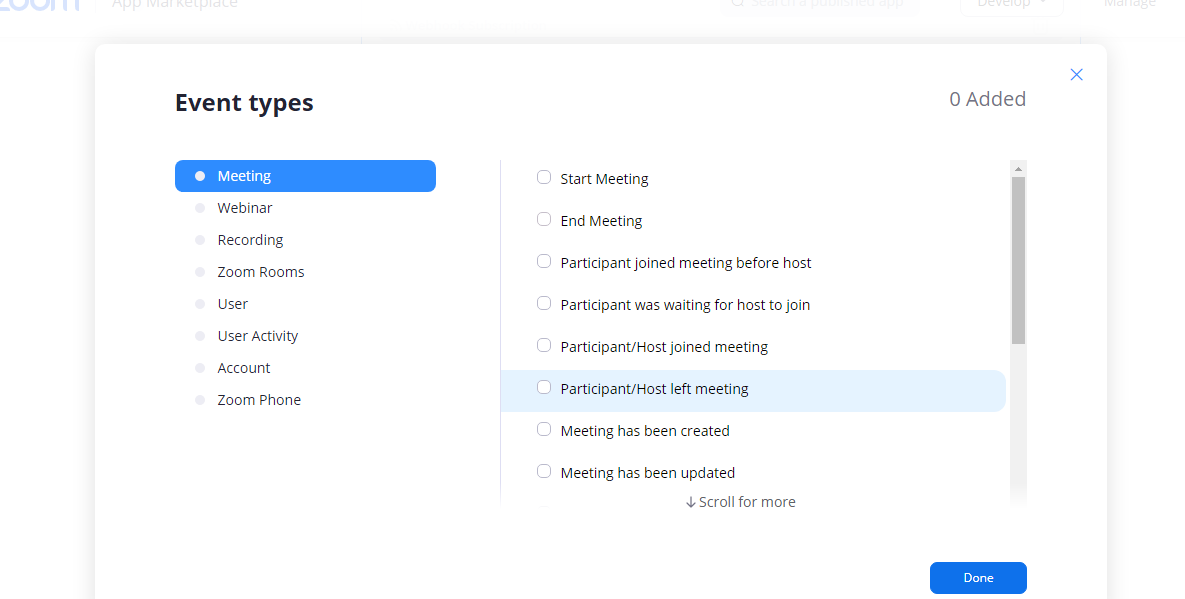 Here's a detailed video tutorial on how to setup webhook in Zoom –