In this documentation, we will learn how to add the Pabbly Connect webhook URL in your Zoom account.
Follow the steps mentioned below in order – 
For Webhooks connection to Pabbly Connect, follow these steps:
Login to Zoom account.
Navigate to left sidebar Admin > Advanced > App Marketplace.
Open Zoom App Marketplace.
Select "Build App" from the "Develop" drop-down menu in the top right corner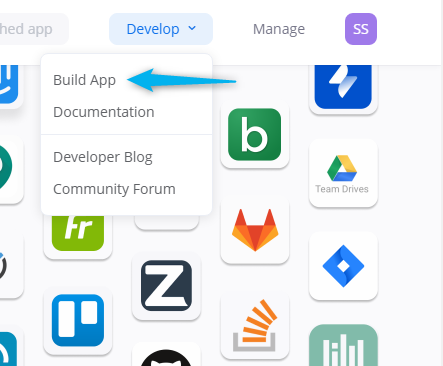 5. Choose the App type as Webhooks Only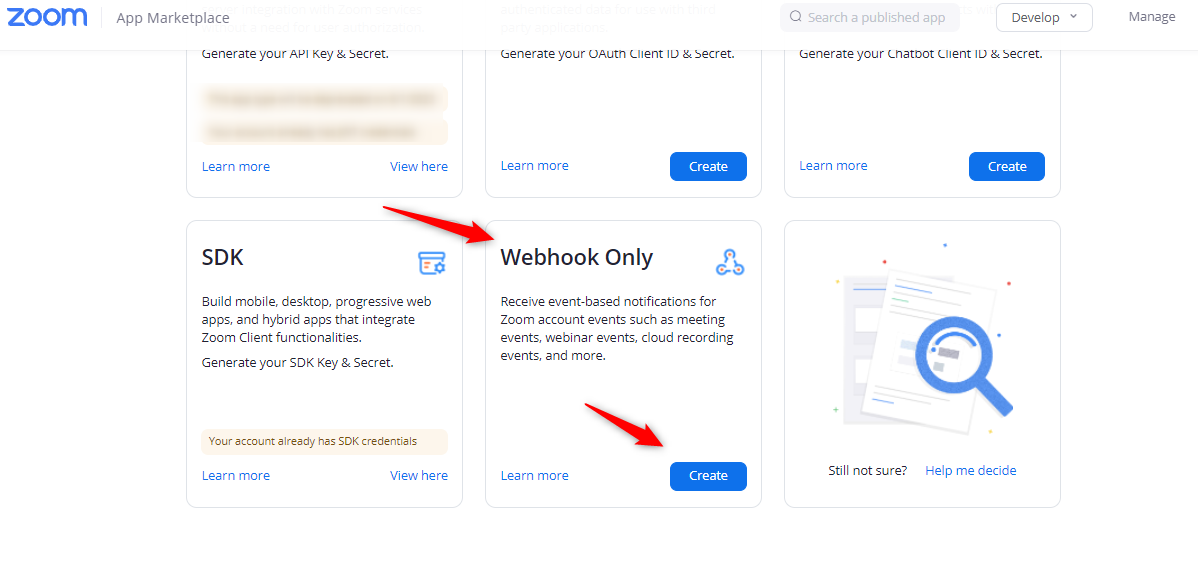 6. Click on Create button.
7. Give a name to your Webhooks Only app.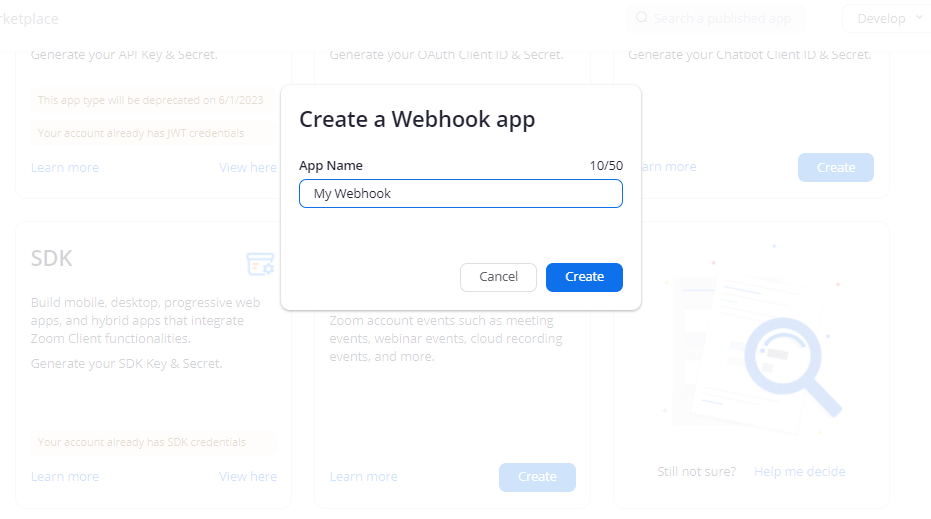 8. Provide Information Details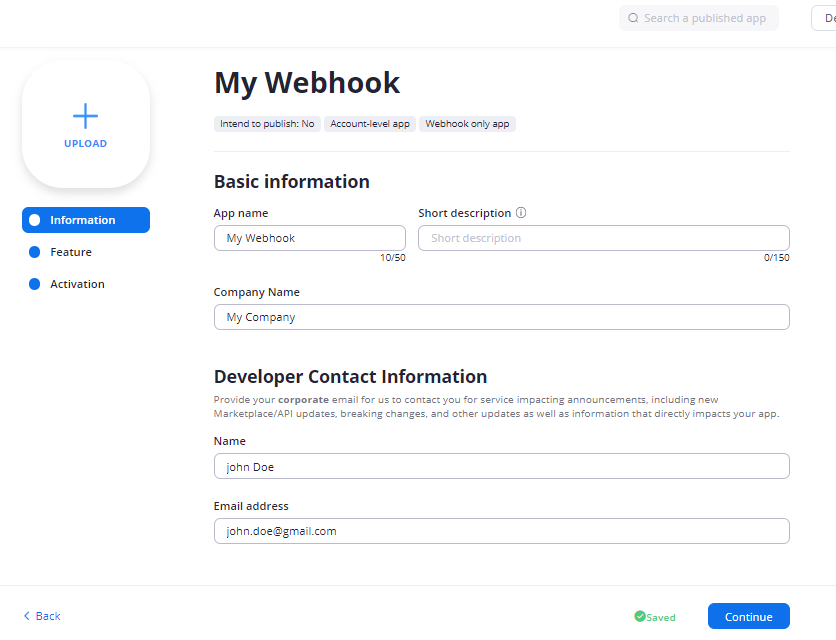 9. Navigate to the "Feature" tab. Enable the "Event Subscription" option. Copy the Webhook URL and Paste the copied URL into the Event notification endpoint URL field and validate it then click the "Add events" button to choose the events you would like to be notified of.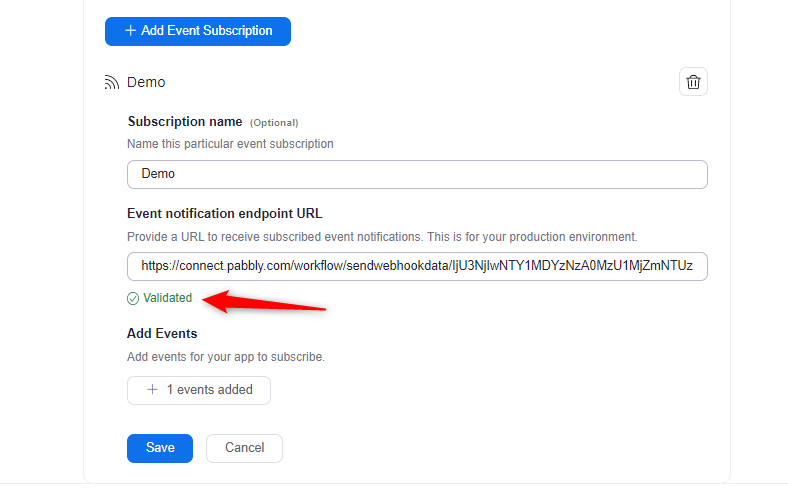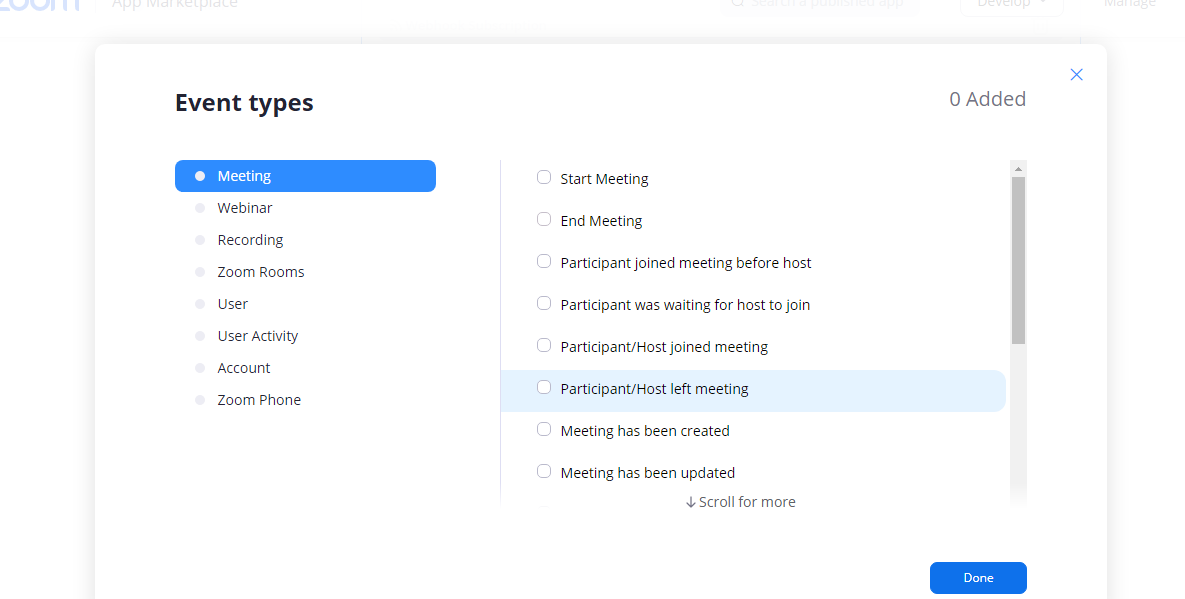 10. Once you're done with setting up the webhook in your Zoom account, simply click on "Save & Send Test Request" button, and then do the corresponding trigger event on your Zoom account.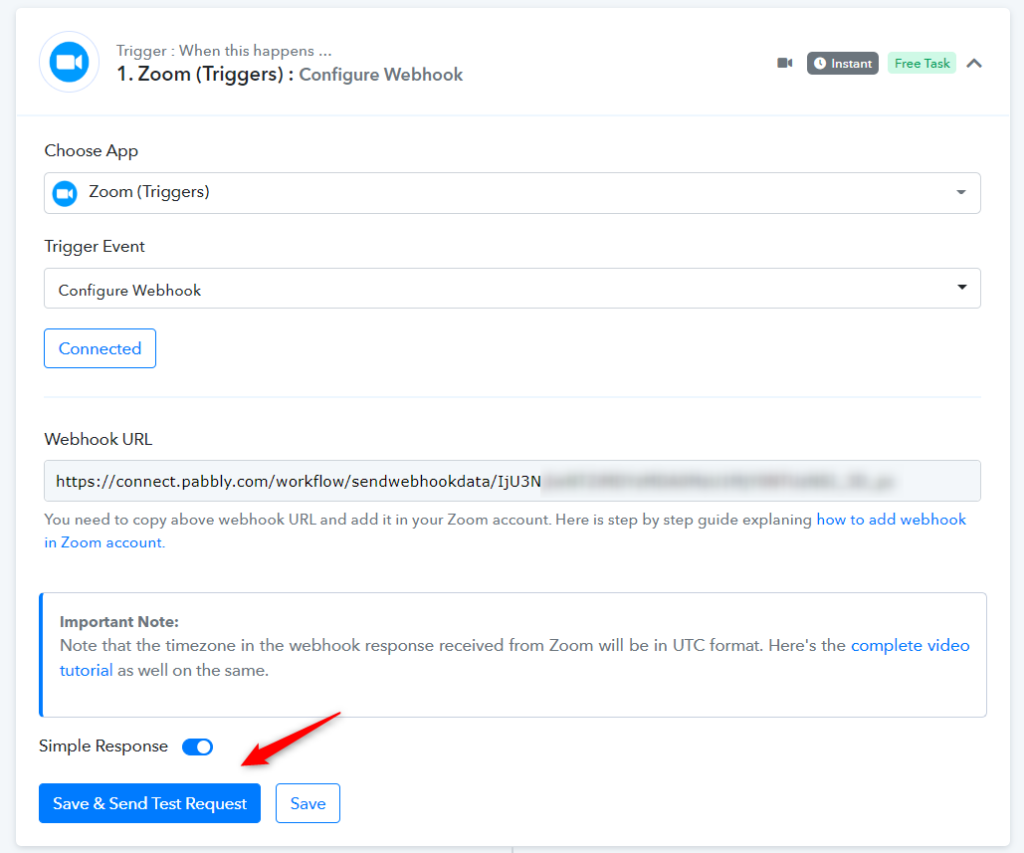 That's it you need to do. Incase you have any questions, please reach out to the support team here for any assistance – forum.pabbly.com