Want to know a way to add Google Sheets row for cancelled YouCanBook.me bookings? If yes, then here in this blog we will integrate YouCanBook.me and Google Sheet using Pabbly Connect.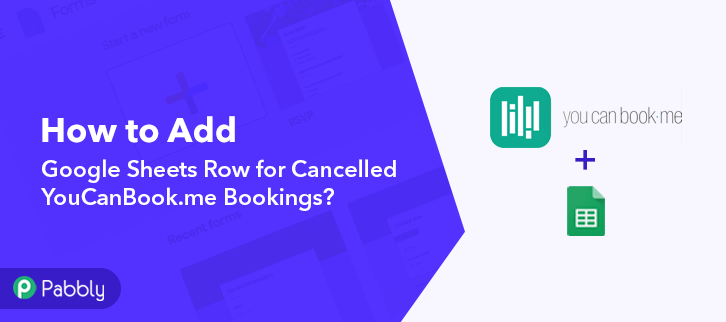 But let's first put light on why there is a need for YouCanBook.me and Google Sheet integration. We all know that it is an online scheduling tool that removes all manual work of sending emails individually. But what if you want to create a spreadsheet of all the bookings including cancelled ones.
Believe us, it is a lot of work, filling every detail manually can drive us crazy. This is why we are recommending a business automation tool named Pabbly Connect.
Why Choose This Method Of Integration?
In contrast with other integration services-
Pabbly Connect does not charge you for its in-built apps like filters, Iterator, Router, Data transformer, and more
Create "Unlimited Workflows" and smoothly define multiple tasks for each action
As compared to other services which offer 750 tasks at

$24.99

, Pabbly Connect proffers 50000 tasks in the starter plan of $29 itself
Unlike Zapier, there's no restriction on features. Get access to advanced features even in the basic plan
Try before you buy! Before spending your money, you can actually signup & try out the working of Pabbly Connect for FREE
Pabbly Connect simplifies boring or recurring activity by creating seamless workflows. Plus, you don't need any technical knowledge to use the application.
Within 5 minutes, Pabbly Connect is ready to rule, without any installation setup. It lets you obtain cancelled YouCanBook.me bookings and send the results to Google Sheets in real-time. Is this not fantastic?
Yeah, it is, plus the software is loaded with options like unlimited workflow, action, triggers, etc to smooth the whole data transfer process. Even in its free plan, it provides features such as path-routers, instant triggers, and many more.
How to Add Google Sheets Row for Cancelled YouCanBook.me Bookings (step by step)
Here, in this article, we will learn how to add Google Sheets row for cancelled YouCanBook.me bookings in real-time.
So, let's headstart the process.
Step 1: Sign up to Pabbly Connect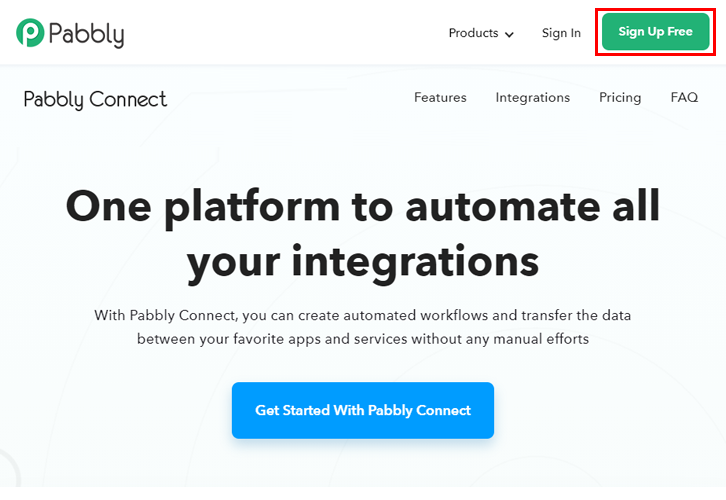 Begin the process of connecting Google Sheet to YouCanBook.me by clicking on the "Sign Up Free" icon on the Pabbly Connect dashboard. Subsequently, either fill-up the details manually or sign up using Gmail credentials.
Try Pabbly Connect for FREE
Step 2: Access Pabbly Connect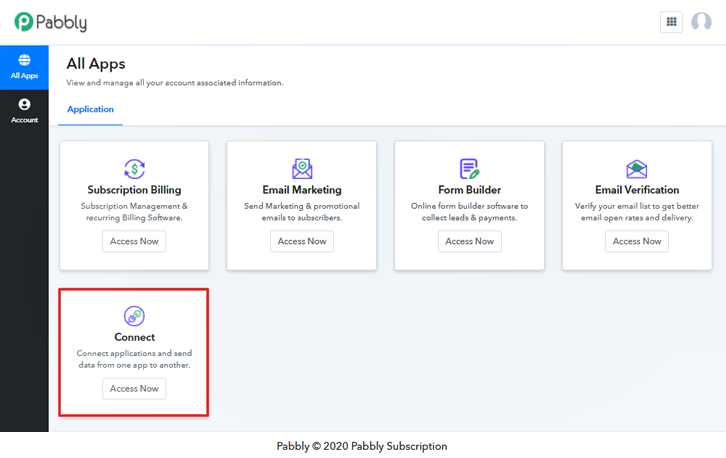 Further, after logging into the account, click on the "Access Now" button as shown in the above image.
Step 3: Workflow for YouCanBook.me to Google Sheet Integration
(a) Start with a New Workflow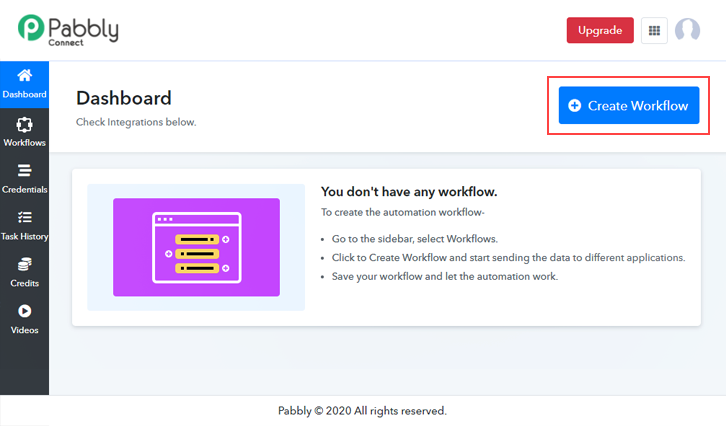 Start the process of building a workflow for integration by clicking on the "Create New Workflow" button.
(b) Name the Workflow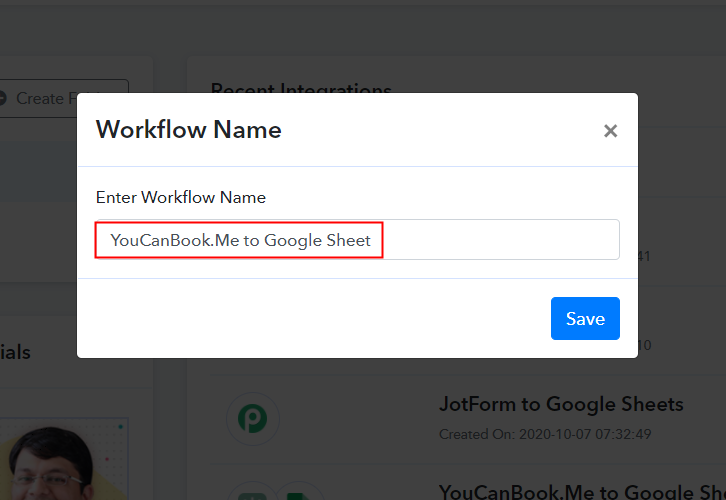 Moreover, add the name of workflow which in our case is "YouCanBook.me to Google Sheet". Nevertheless, you can always name the workflow according to your requirements.
Step 4: Setting Trigger for YouCanBook.me to Google Sheet Integration
Next, after building a workflow, you have to choose the integration app to collect your YouCanBook.me cancelled entries. Pabbly Connect allows you to build unlimited workflows within minutes, click here to sign up for unlimited workflows for free.
(a) Select Application you Want to Integrate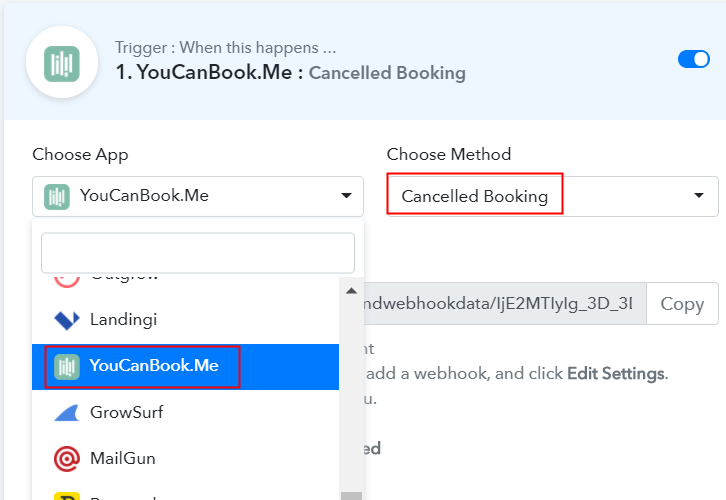 The following step is to select "YouCanBook.me" from the dropdown, then choose the "Cancelled Booking" option to add the data from the software into Google Sheets.
(b) Copy the Webhook URL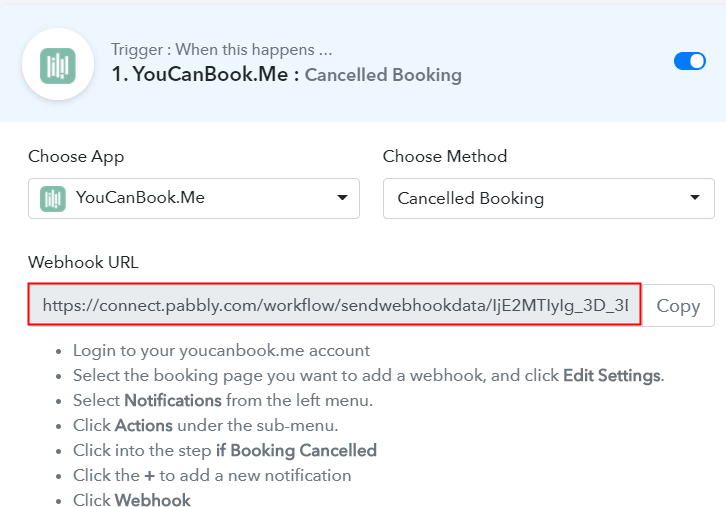 The next step is to copy the webhook URL which is appearing on the dashboard.
Step 5: Connecting YouCanBook.me to Pabbly Connect
To save cancelled bookings from YouCanBook.me into Google Sheet, you need to paste the copied Webhook URL in the software. Hence to do that, just log in to your YouCanBook.Me account.
(a) Select Your Booking Page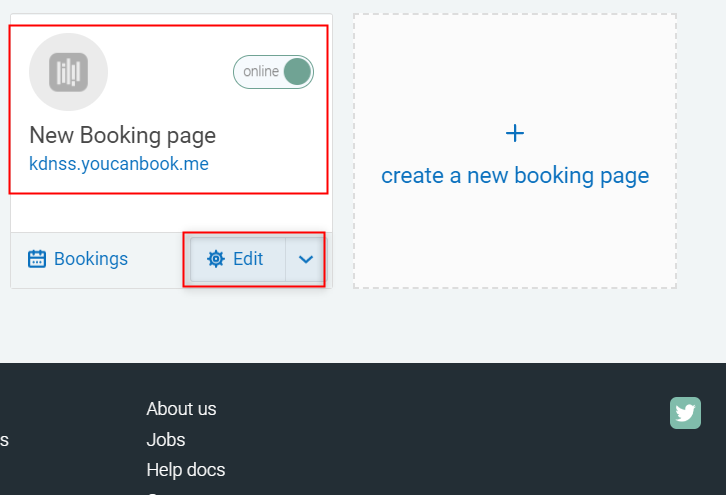 Either create or new booking page or select an existing booking page. Then click on the "Edit" option.
(b) Head to Notification Section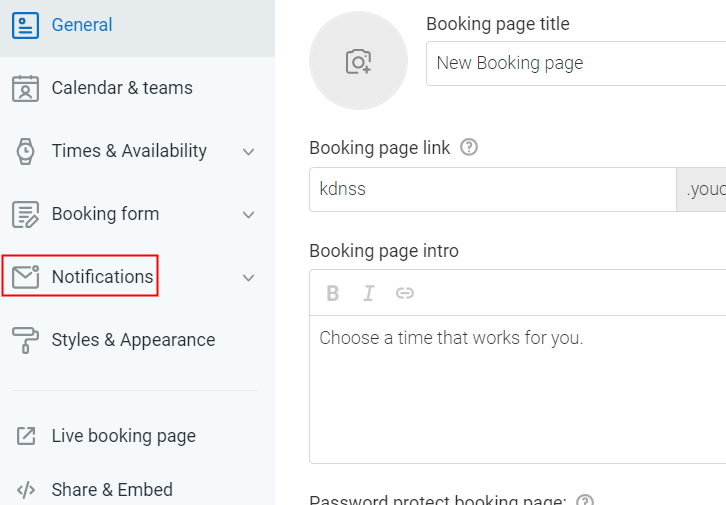 When you click on the"Edit" option, it will open up different options, just click on "Notifications".
(c) Choose If Booking Cancelled Option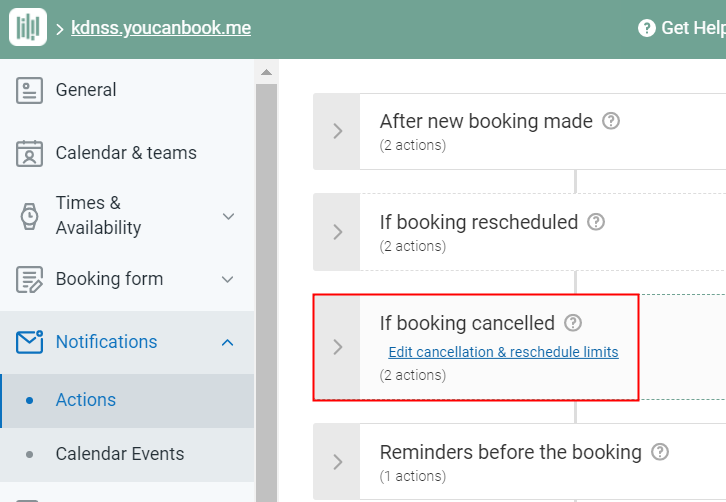 Since we are making this workflow for cancelled booking, so we will pick "If Booking Cancelled" option.
(d) Click on "+" Icon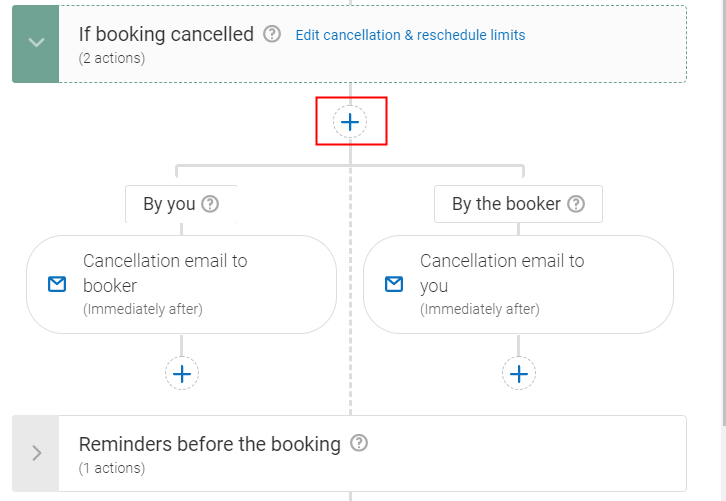 The next step is to tap on the "+" icon so that you can paste the copied URL.
(e) Select the "Webhook" Option
Now, you have to select the action type, as we are saving all the cancelled bookings in Google Sheet so we are going to choose "Webhook" option.
(f) Paste the Copied Webhook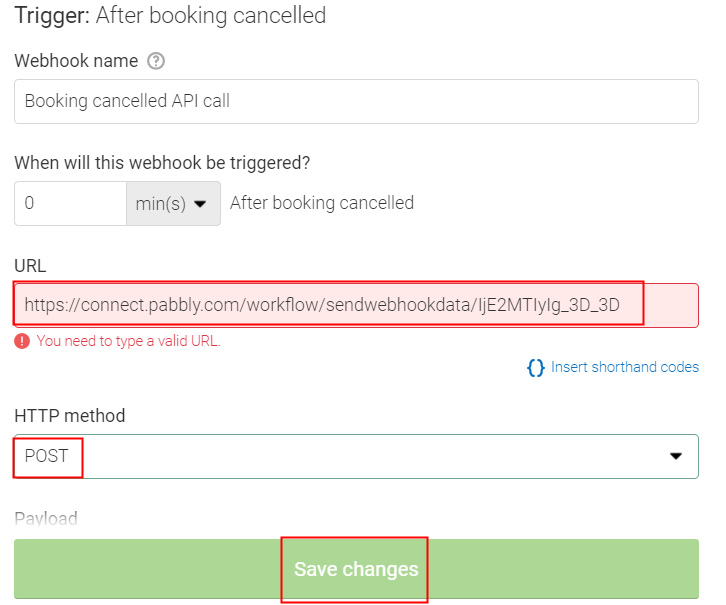 Just paste the copied Webhook from Pabbly Connect in the URL section and select the HTTP method as "Post". After making sure of this, hit The "Save Changes" button.
(g) Make Dummy Booking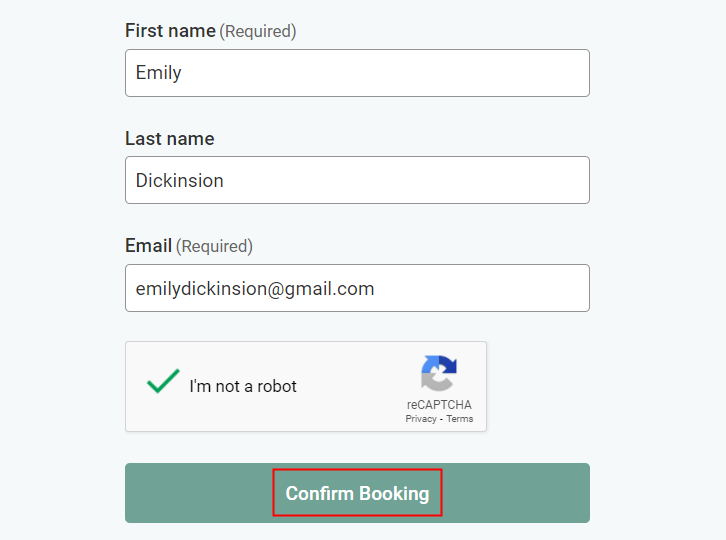 Now go to live booking page and make dummy entry. After filling all the details hit the "Confirm Booking" button.
(h) Cancel Booking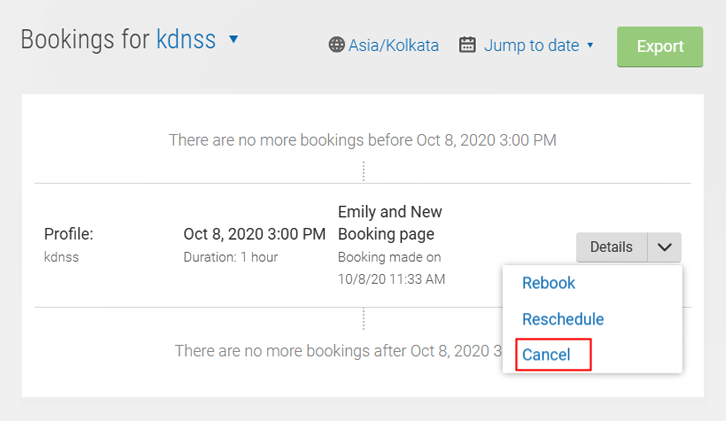 Next, head back to booking section, all the entries will appear there. Then to cancel a booking, click on "Details" and select "Cancel". But before hitting the "Cancel" option, make sure to click on "Capture Webhook Response" in the Pabbly Connect dashboard.
Step 6: Test the Response in Pabbly Connect Dashboard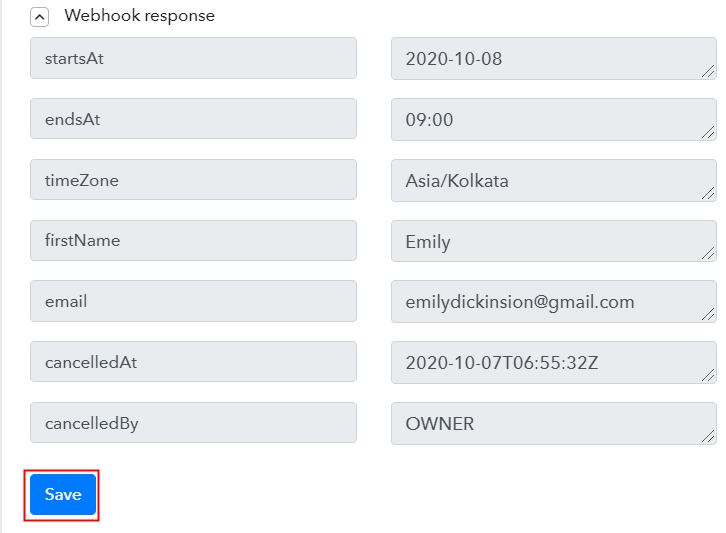 As soon as you cancel the booking, the details will appear on the "Pabbly Connect" dashboard. Then, click on the "Save" option.
Step 7: Setting Action for YouCanBook.me & Google Sheet Integration
To make this YouCanBook.me – Google Sheet integration work, you have to choose the action for your trigger.
(a) Select Application you Want to Integrate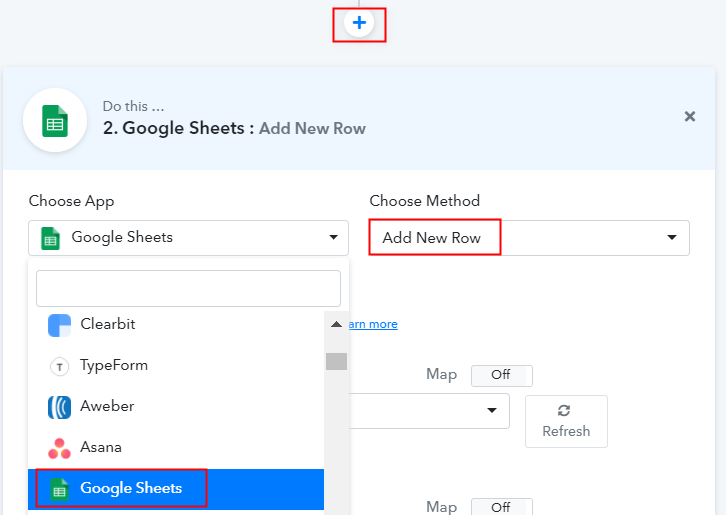 Next, click on the "+" icon then select "Google Sheet" and in the choose method option, select " Add New Row".
(b) Click the Connect Button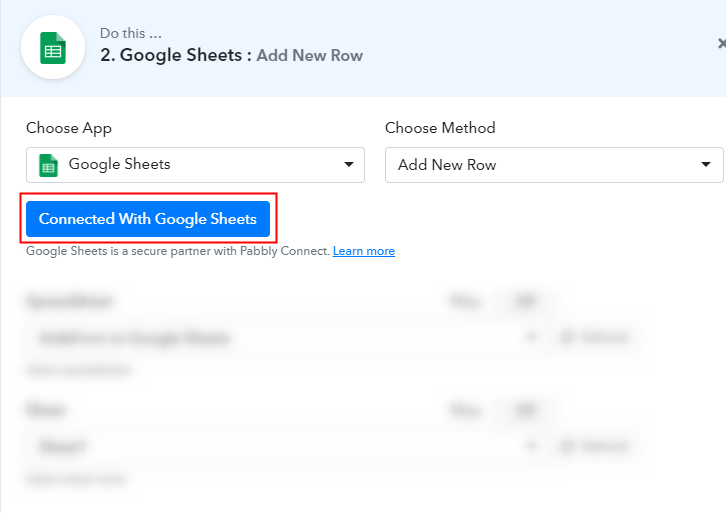 Click on the "Connected with Google Sheet" button after making all the necessary modifications. In turn, the authentication window that you use to log in to your Google account would open.
(c) Map Field Data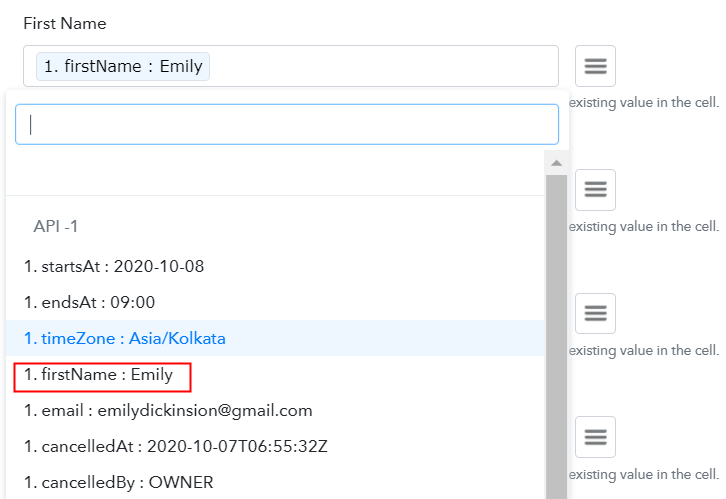 All the sheets in your account will appear on the dropdown. Simply select the sheet, which in our case is "YouCanBook.me Bookings". Now, all you have to do is add the necessary field from drop-down such as for the name, select the name option, and for the email field select the email.
(d) Save and Send Test Request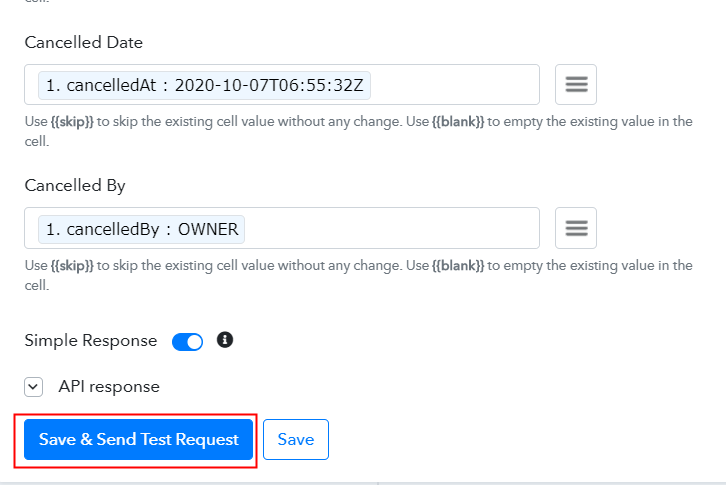 Subsequently, after filling all the details, save the setting and then "Send Test Request" to test the Cognito Forms and Google Sheet integration.
Step 8: Check Response in Google Sheet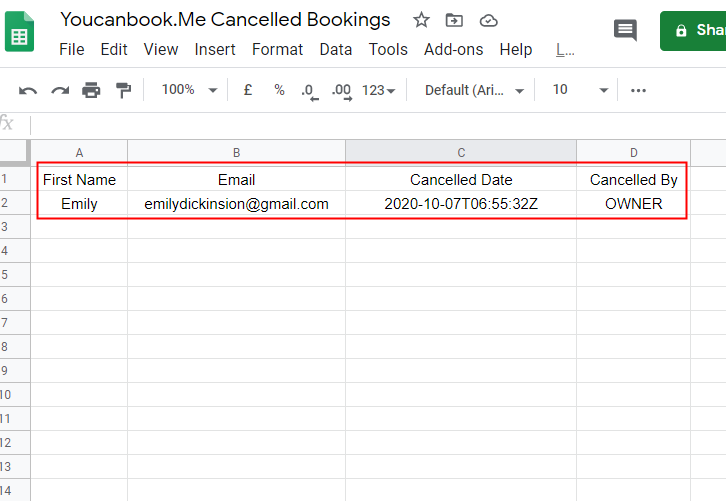 Lastly, when you check the Google Sheets, the cancelled entry get auto-populated in a sheet.

Now you know how to integrate Google Sheets with YouCanBook.me bookings. This is a single-time process, after this every time when a booking gets cancelled, it will get auto-populated in the sheet.
Conclusion –
That's that! Here we have cleared all the air about the automation process. In this post, we learned how to add Google Sheets row for cancelled YouCanBook.me bookings in real-time. All you have to do is follow all the steps listed above and you can connect YouCanBook.Me to Google Sheets quickly. One can easily avoid monotonous work with the help of automation. And in those situations, software like Pabbly Connect is true salvation that allows unlimited premium applications.

So, wait no longer. Go and get your access by signing up for a free account.
You May Also Like To Read –