An automated feature of Pabbly Subscriptions which notifies the customer and the merchant for the different actions via emails.
For example – When a customer purchase your plan, then an email is sent to the customer which has the details of the purchase and another email is sent to the merchant which has the details of the customer who has purchased the plan.
The email template sent to the customer is fully customizable. You can even change the language of the notification. There are several place holders given which displays different data.
You can add the plain text and the placeholders to complete the information.
In this way, the template looks professional and has all the important details.
This is the basic look out of the email notification –
---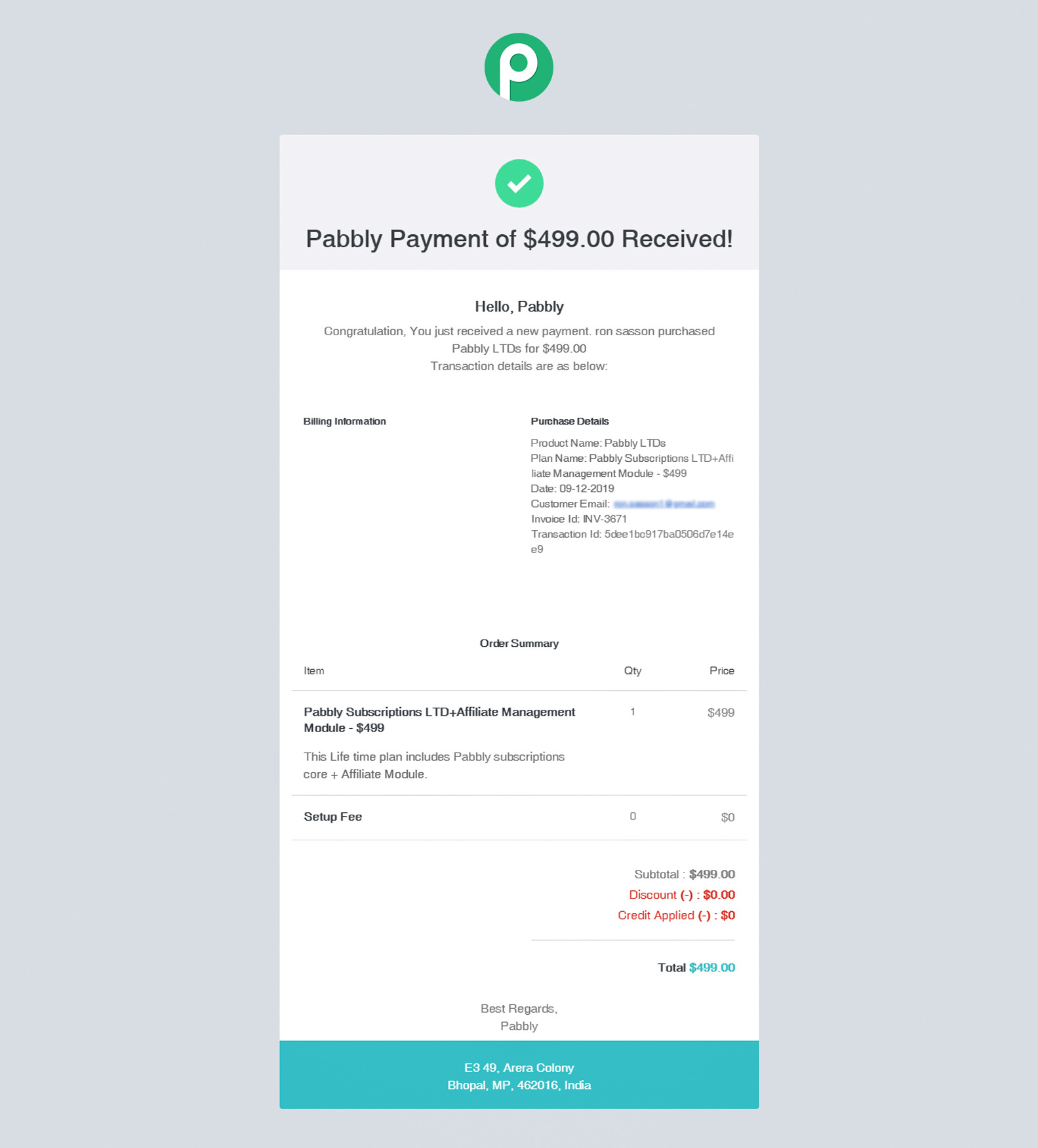 ---
And if you want to edit the template then you can go to Settings -> Email notification -> Edit Template.
---

---
With the edit template option, you will also find a button to activate or deactivate the email notification. Suppose you do want to send the cancellation notification to the customer then you can simply switch off this email template.
In fact, we have a list of "About To" email templates which are the notifications emails which will be sent to customer. These email templates are automatically sent to customers before 7 days of their subscription's expiration, cancellation, renewal & end of trial period.
Note:- Only trial period email notifications are sent to customers before 3 days from the end of their subscription.
---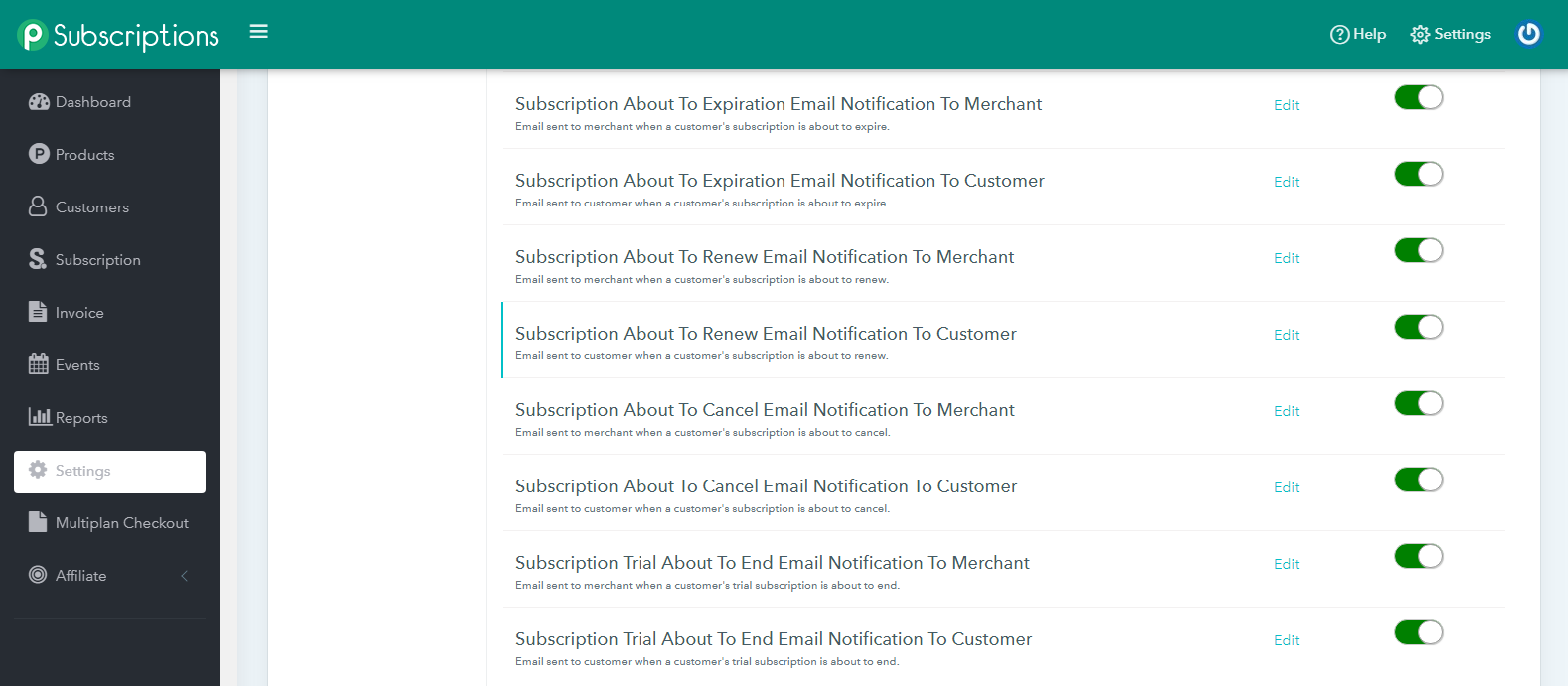 ---
Further, you will also find an option for the custom email template  –
---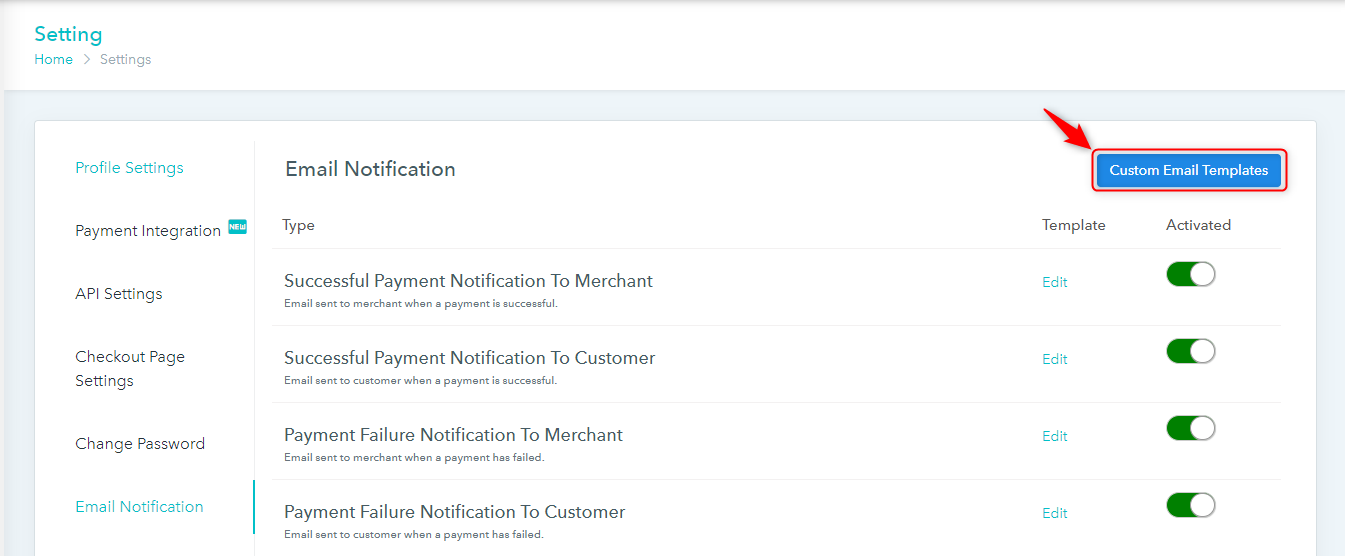 ---
This option can be used when you want to send Product wise email notifications.
Suppose you are selling 2 or 3 different kinds of products which has different selling plans. So you can send different email templates for different products.
To create a custom email for a particular product –
Click on the custom email template button.
Name the Email template
Select your product from the drop-down section
Select the email template which you want to send
Once you select the template it will be displayed in the same window and you can make the desirable customizations in the template.
Finally, submit the changes.
---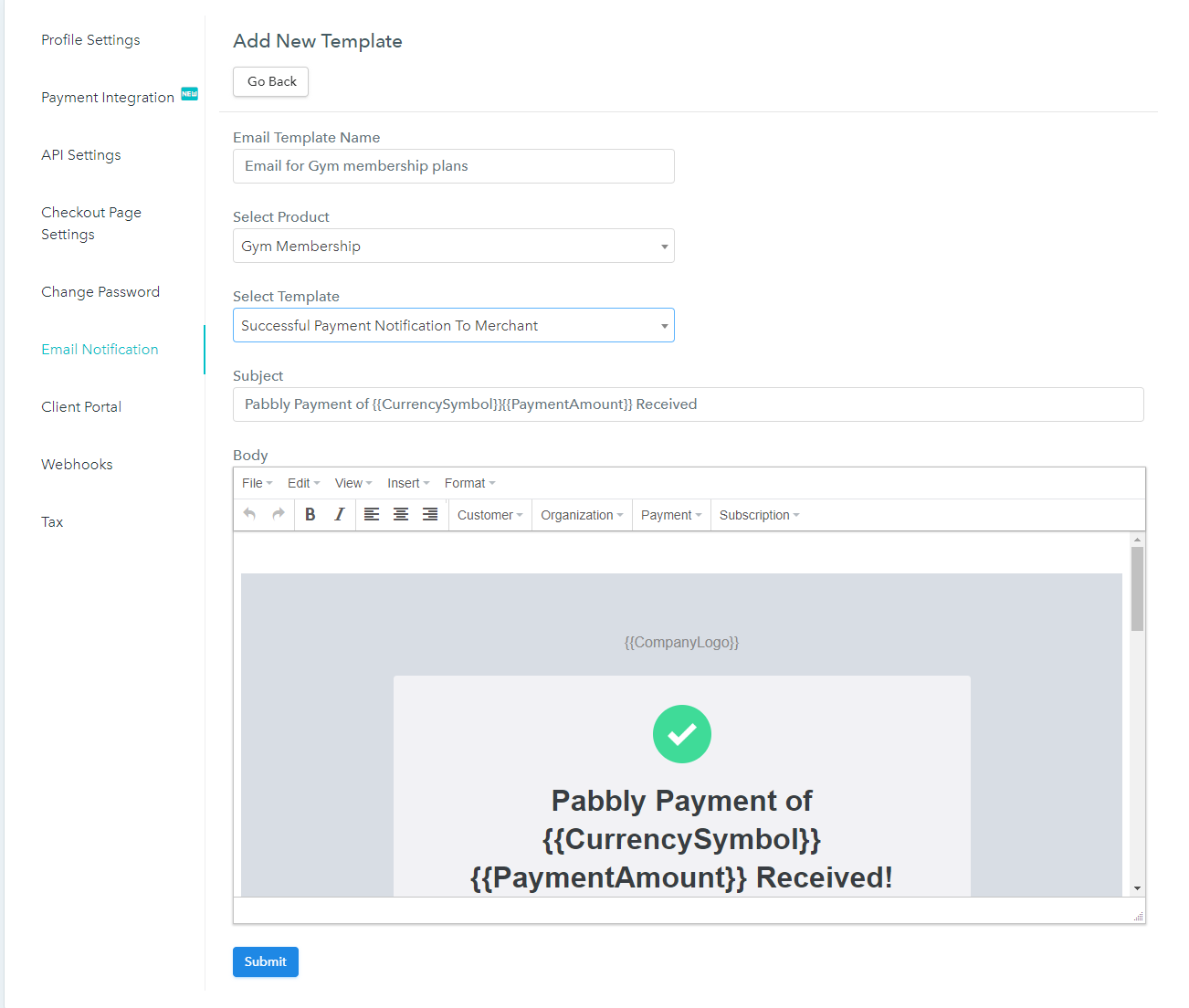 ---
A new template will be created which will be sent to the customer when they purchase any plan of that particular product.
---
---
So you can create new email templates for all the actions on the basis of your different products.
Further, suppose you have 2 plans Product A and Product B, and you have made a new template of payment success notification to customer for Product A.
Then if a customer purchases any plan of Product A then the customized email will be automatically sent to this customer.
If the customer purchases any plan of Product B then the default email notification of payment success is sent to the customer.
Please login into your account and check the feature for a better understanding.